Divock Origi has fought his way back into the hearts of Liverpool supporters after his crucial goals helped seal an historic end to the campaign in Madrid.
Liverpool achieved the ultimate reward for their fantastic season by hoisting their sixth European Cup, just 12 months after a painful loss to Real Madrid.
Redemption was the key theme of Liverpool's drought-breaking win in Madrid, none more profound than Jordan Henderson's transformation from transfer pawn to Champions League-winning captain.
Mohamed Salah too, of course, banished the demons of Kyiv and sent Liverpool on their way in Sergio Ramos' home city.
Yet the victory would not have been possible without a formerly unsung Belgian.
Not so long ago he was cast off to Germany. This season, however, Divock Origi was the scorer of Liverpool's most important goals.
To understand Origi's incredible metamorphosis we must first look to the beginning.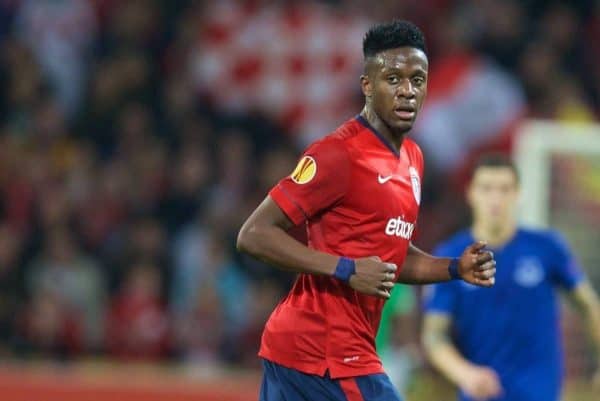 During the tenure of Brendan Rodgers, Origi was bought for £10 million in July 2014 after a promising World Cup.
The then-Liverpool manager believed Origi could become "world class"—a lofty projection, which heaped expectation on the striker.
As part of the deal he was loaned back to Lille for the 2014/15 season, and his Liverpool career was halted as a result.
Over the course of the 2015/16 and 2016/17 seasons, Origi played a bit-part role on Merseyside, despite scoring crucial goals home and away against Borussia Dortmund in the Europa League.
If not for a sickening injury and a plethora of attacking options at Klopp's disposal, Origi may not have been shipped out to Wolfsburg.
There, he fell into relative obscurity, scoring seven goals in 36 appearances.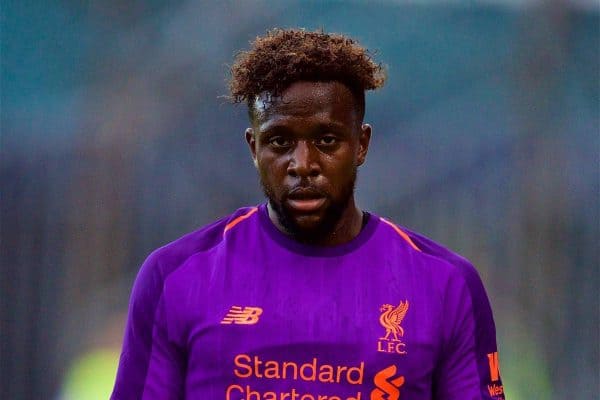 With his tail between his legs and career at a crossroads, Origi returned to Merseyside. With Liverpool happy to offload the talented Belgian, he must have wondered where his career had gone.
If not for a Ramiro Funes Mori lunge, his path could've been so different. Now he may not have changed it for the world.
Origi looked likely to join Wolves in the summer, but instead found himself in Madrid putting red ribbons on Ol' Big Ears with a slashing strike into the bottom corner.
The journey has been a remarkable one for Origi, whose first minutes came in November away to Red Star. Prior, his only appearance came for Liverpool's under-23s in a 3-0 victory over Swansea.
There was one moment, however, where his fortunes changed forever.
In front of the Kop, 96 minutes gone in the Merseyside Derby with two points slipping away.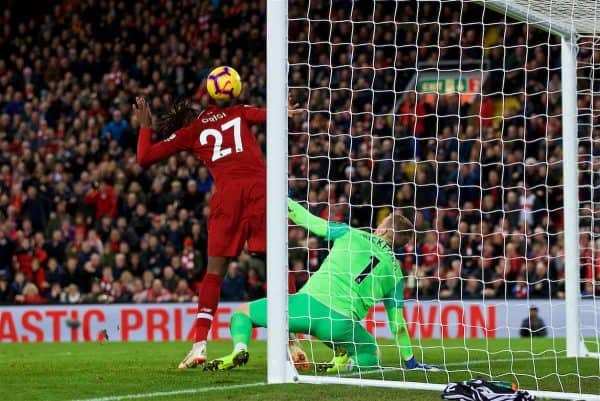 Enter Divock Origi. The Belgian was most alert to Jordan Pickford's gaffe, immortalising himself in Anfield folklore and gifting Jurgen Klopp's all three points.
Divock wasn't done there, lifting the Reds to victory over Newcastle in May with a last-gasp winner on Tyneside.
Unsatisfied with being just a Premier League hero, Origi played a central role in one of Liverpool's greatest-ever Champions League victories.
Without Salah and Roberto Firmino, Origi scored the first and last of four Liverpool goals as the Reds humbled Lionel Messi and Co. on their way to the final.
It certainly wasn't a performance for the ages from Origi, but what makes him special is the ability to make things happen when it matters most.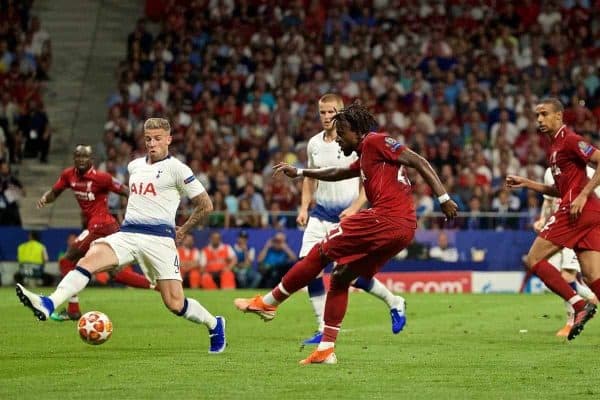 None mattered more so than against Tottenham.
Making his first strides onto the Wanda Metropolitano turf in the 58th minute, Origi replaced the lacklustre Roberto Firmino.
Despite previous form, Origi looked unsettled up front—failing to keep the ball, whilst looking sloppy in possession.
The moment almost looked too big for the Belgian, unable to provide the stability Liverpool so richly needed.
Yet one swing of the left shattered Tottenham hearts and wrote Origi into Anfield lore.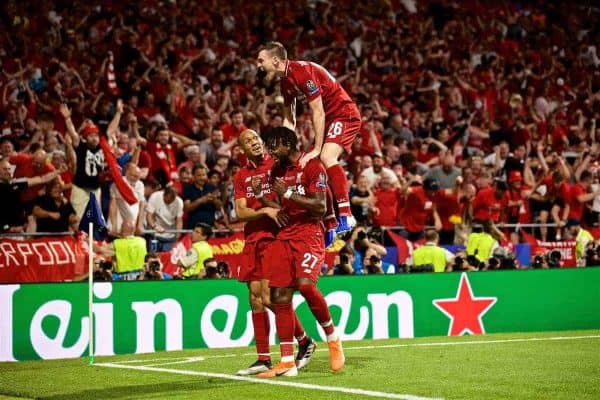 His collected celebration—as if he had scored in a friendly—told you everything you needed to know. No stage is too big or bright for a man who has risen from the ashes.
It was a moment that his persistence and sheer bloodymindedness deserved.
There's no telling where his ceiling lies but one thing is for certain, Origi's redemption story is what Hollywood producers dream of.
Irrespective of how Origi's career develops, his story will be told for decades on Merseyside and beyond.