The media assessed Liverpool worthy Champions League winners and lauded the efforts of the team and Jurgen Klopp's work in delivering a sixth European Cup.
"We won it SIX times, we won it SIX times! In Madrid, we won it SIX times!"
No introduction is needed after a truly special night like that so let's get straight into how the media saw a glorious SIXTH European Cup success from Jurgen Klopp's legends.
Enjoy!
The media unanimously assessed this as deserved silverware to cap off an incredible season…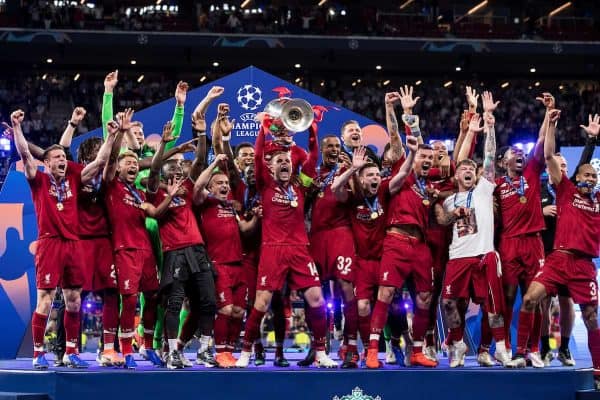 Writing for Goal, Neil Jones wrote how a "superb season got its special conclusion":
The mentality giants are the Kings of Europe. On the biggest stage of all, Liverpool delivered. Their superb season got its special conclusion.

[…]

This is a special team, one which has made its supporters proud at every turn.
The Independent's Miguel Delaney explained how this triumph brings meaning to all the emotion this season has provided:
All of the emotion of this season has had the ultimate meaning, the ulitmate success.
Writing for JOE.co.uk, Kyle Picknell thought it destiny for Liverpool to win it and labelled it the Reds' "most beautiful triumph yet":
And yet, this time, on this night, you could just tell. You could always tell. It just went their way.

[…]

Champions League number six; their ugliest, most beautiful triumph yet.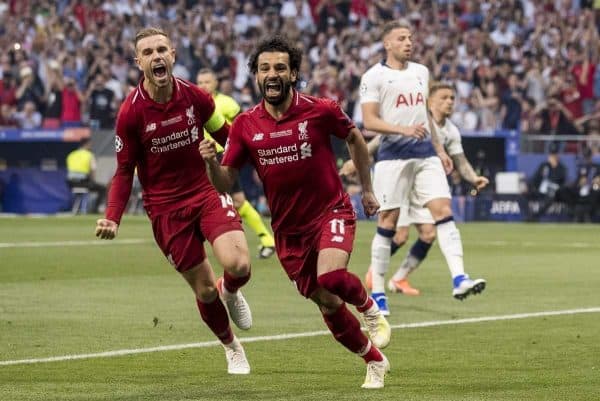 The Mail's Oliver Holt praised the Reds for bouncing back so strongly after the agony of missing out on the title, and believes that this heartbreak drove Liverpool to glory:
The victory in the first all-English Champions League Final since 2008 re-established their team as one of Europe's elite and banished the pain of their defeat in the titanic Premier League battle with Manchester City when they won 97 points and still it was not enough.

They had not hidden from that pain. They had held it close and embraced it and used it.
The Mirror's Andy Dunn thinks this win now has to inspire the beginning of a trophy-laden era at Anfield:
It felt like the beginning of an era. The losing streak has been snapped, the trophy wait is over, a dynasty has begun.
The Independent's Simon Hughes thought the night showed the potential Liverpool boast in being able to become the biggest club in world football:
The visual show of strength showed what Liverpool is but also what it could become.

There is a real potential here for Liverpool to become the biggest club in the world in terms of the numbers who want them to win, their new financial landscape and the trophies they might win.
Last but not least, the Liverpool Echo's James Pearce delivered a nice, succinct line on the Reds' journey to becoming European champions:
Doubters to believers to sky-high achievers.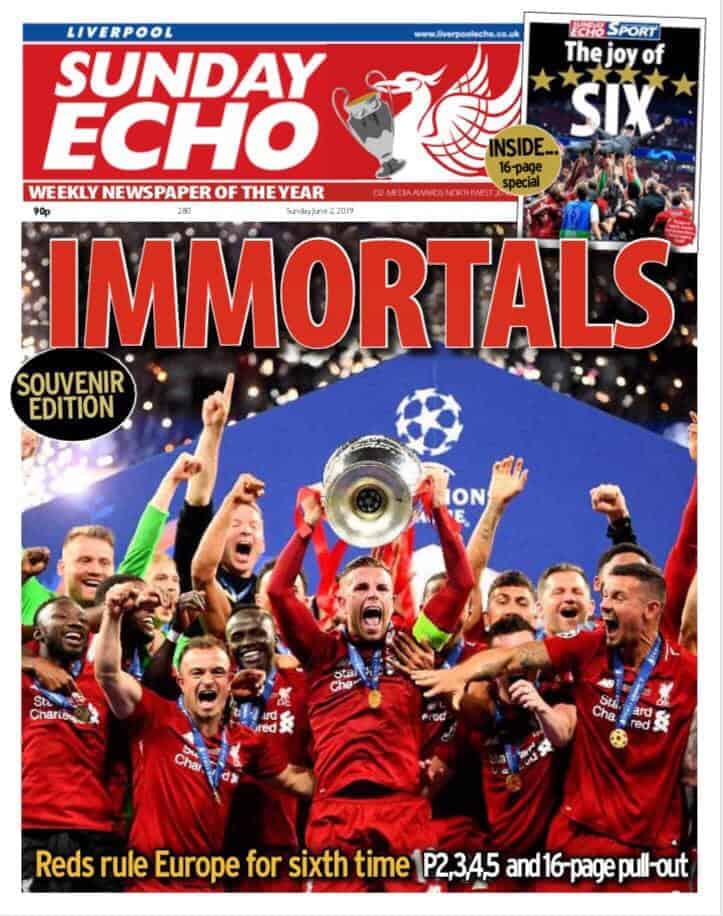 Reporters thought it was a poor game but felt Liverpool's "proper mettle" meant the result was ominous…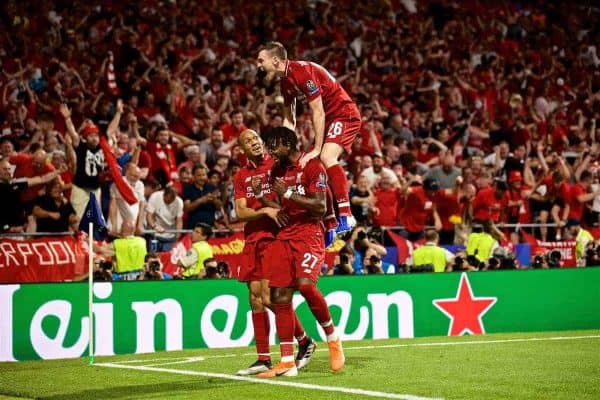 On the match itself, the Mirror's Alex Richards thought the extended three-week break was the main reason behind a sluggish contest:
There were three weeks between the Premier League's final day and this showpiece event; simply, it was too long a gap.

It was a lethargic final; players minds may well have been willing, but in the searing Spanish heat, with sharpness lacking, their bodies simply were not – and not just Kane and Firmino.
Picknell thought it was a particular let-down after the incredible comebacks both teams staged in the semi-finals:
Both teams were struggling to fall into the familiar playing patterns and grooves they had honed to a sharp point over a long season.

[…]

It was hard to take given the magic that both sides had produced in their respective Balboa-esque comebacks during the semi-finals.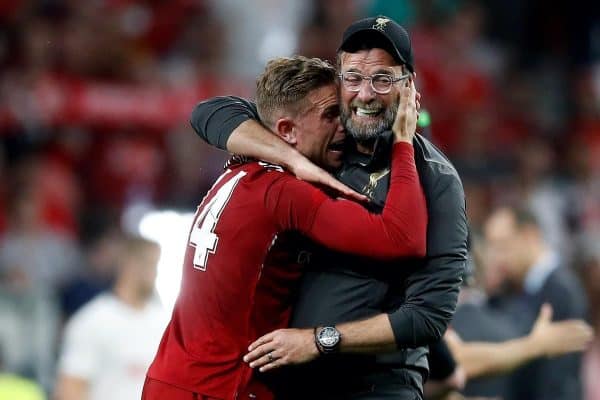 However, Jones rightly assessed that the quality of the game will not bother anyone associated with Liverpool even one iota:
It was by no means a classic final, but will anyone care? Liverpool are back at the top of the tree.
On the display, Richard Jolly, writing for The National, lauded Liverpool's resilience and assessed the win was deserved as the Reds have been the best team in the competition two seasons running:
Over the course of two seasons, Liverpool have been the best team in the Champions League.

They have often been the most exhilarating but if that made an underwhelming display against Spurs out of character, perhaps they have become the most resilient.
The Liverpool Echo's Ian Doyle assessed how this was Liverpool at their "controlling, ruthless best":
No doubt those watching at home without a preference for either team was grumbling at the quality on show, but this was Liverpool at their controlling, ruthless best.
Delaney praised the Reds for showing "proper mettle" in managing the game to victory:
Liverpool ultimately won it because they're just on a higher level, with more experience, more quality. They didn't show it here at all, but they did show a different quality – proper mettle.
The Independent's Simon Hughes thought Liverpool made the right decision in taking a no-nonsense "League Two" approach to defending:
Liverpool's passing was not certain thereafter but their clearances absolutely were. There was an element of League Two about this: you get the advantage with so long to go, you make no mistakes yourself.

[…]

Liverpool were very comfortable indeed even if they were not absolutely convincing in other areas of the pitch.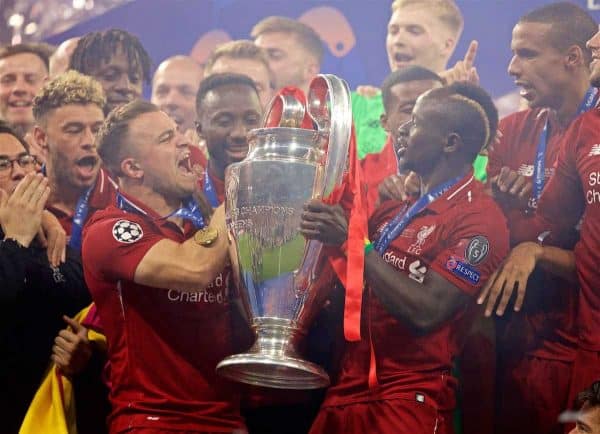 And lastly, Pearce explained how the unity between the players and fans shone through:
But the resilience, the spirit, the unity and the defensive solidity which have served the Reds so well all season came to the fore once again.

So did the strong bond between players and supporters as the spine-tingling atmosphere of Anfield was transported to the Estadio Metropolitano.
The watching journalists reflected on a night in which a new set of Liverpool legends emerged…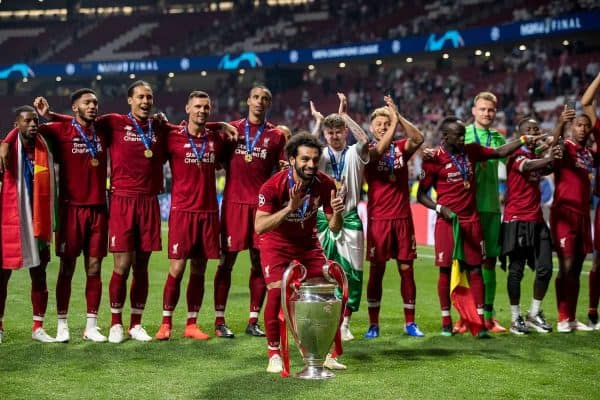 Jones commented how "each and every" player in the squad deserved the success:
This was a crowning night, the night a new set of legends emerged. From Jordan Henderson, the captain who hoisted that famous jug-eared trophy aloft, to Alisson Becker, whose second-half saves got Klopp's team over the line.

From Virgil van Dijk, the £75million bargain, to Trent Alexander-Arnold, the home-grown superstar at 20 years of age. Each and every one of them deserved what they got here.
Holt reflected on the class of 2019 and placed them alongside the historic previous European Cup winning teams:
History will say that this vibrant, brilliant team that hums to the beat of Trent Alexander-Arnold's youth, James Milner's combativeness, Virgil van Dijk's imperiousness, Andy Robertson's energy, Jordan Henderson's indomitability, Sadio Mane's trickery, Salah's pace and Roberto Firmino's creativity walks with the club's giants now.

They take their place alongside the heroes of Rome in 1977, Wembley in 1978, Paris in 1981, Madrid in 1984 and Istanbul in 2005. They belong now in the same company as legends like Tommy Smith and Kevin Keegan, Kenny Dalglish and Graeme Souness, Alan Hansen and Mark Lawrenson, Steven Gerrard and Jamie Carragher.
Turning focus to individual form, Standard Sport's David Lynch wrote how Jordan Henderson now forever has a place among Liverpool's greatest captains:
Consider Jordan Henderson, a man who has regularly been accused – occasionally by his own supporters – of being unfit to captain the club.

Now, his name sits alongside Emyln Hughes, Phil Thompson, Graeme Souness and Steven Gerrard thanks to this victory.
The BBC's Phil McNulty thought it was "fitting" that Mohamed Salah delivered a goal and tasted success after such a painful experience last year:
How fitting it was that the player who has contributed so much to Liverpool's renaissance should make such a significant contribution.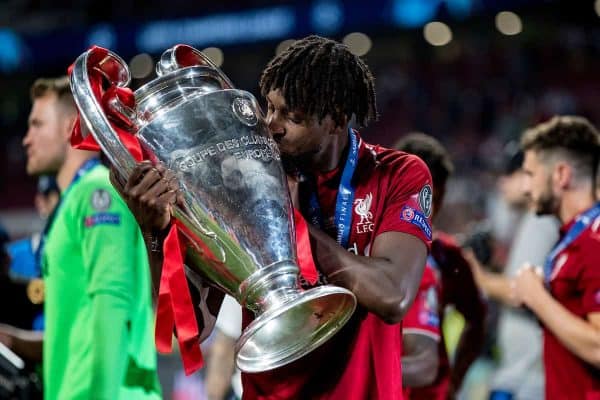 Hughes reflected on the most unlikely transformation into a true Anfield legend undertaken by Divock Origi:
Divock Origi becomes another of those special characters in Liverpool's history, an unlikely legend. His goals have shaped the direction of Liverpool's season, intervening against Everton to give their league campaign the push and belief it needed.

Then he scored twice against Barcelona, taking his team to the Metropolitano where he struck again.
Meanwhile, McNulty assessed Alisson as a major difference in Liverpool turning heartbreak to success:
Another major difference from last year's disappointment was the giant presence of Alisson in goal as opposed to the hapless Lloris Karius, who gifted goals to Karim Benzema and Gareth Bale in Kiev.

Here, the £67m Brazilian was a rock with his safe handling and vital interventions when Liverpool came under stress in the second half.
Klopp was showered with praise for his incredible work in delivering the biggest prize of all…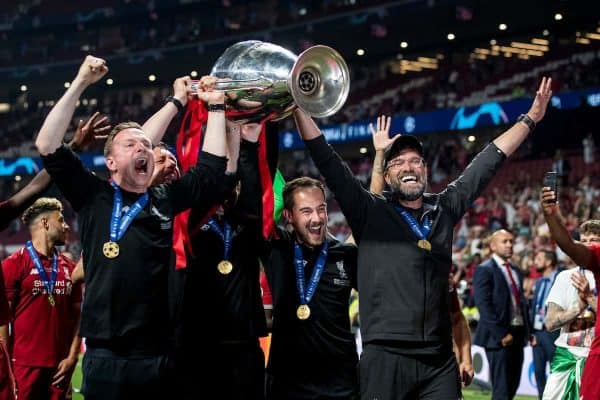 First of all, Lynch thought it was exactly the kind of "scrappy win" Klopp deserved after having previously come up short with better performances:
The German has seen his team play better than this in finals and lose but, if anyone deserved a scrappy showpiece win, it is him.
The Telegraph's Paul Hayward assessed Klopp's appointment as the single most important moment on the journey to returning to a domestic and European force:
But their real catch – their real smart move – was Klopp, who first understood, and then came to reflect, the unique emotional make-up of the club.
Jones believes this is deserved glory for Klopp for bringing joy back to Anfield with an incredible journey:
Good for him. This is a manager who brings joy to football, who puts bums on seats and smiles on faces. The destination is cool, he might say, but the journey has been even better.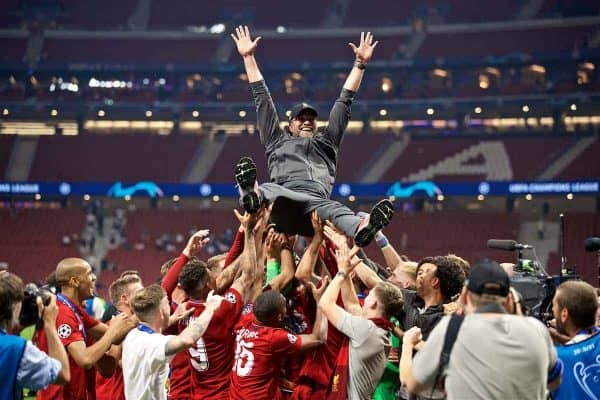 McNulty rightly stated that Klopp is no more the unlucky loser but instead the man who restored the Reds as Europe's best side:
Klopp can now cast off that mantle and instead be known as the manager who restored Liverpool to the pinnacle of European competition.

[…]

Klopp was already a much-loved figure – now his name will be written into club folklore.
Jolly plainly outlined just what an incredible job Klopp has done in taking the Reds to Europe's best side:
A manager who had pledged in his Anfield unveiling to turn doubters into believers has rebranded a team who were then 10th in the Premier League into officially the best side in Europe.

[…]

Like Bob Paisley, Joe Fagan and Rafa Benitez, he has made Liverpool champions. He has one title and some title.
Rory Smith, writing for The New York Times, lauded Klopp's work in "maximising resources" and making the Reds a mature, winning unit:
But Klopp also has maximized his resources: he has helped Alexander-Arnold develop; he has finessed Robertson; he has offered Origi, against all odds, a way back. Most of all, he has helped his team mature.

[…]

It has become a side that controls games, a team of boundless resilience, that is happy to sacrifice aesthetics for effect.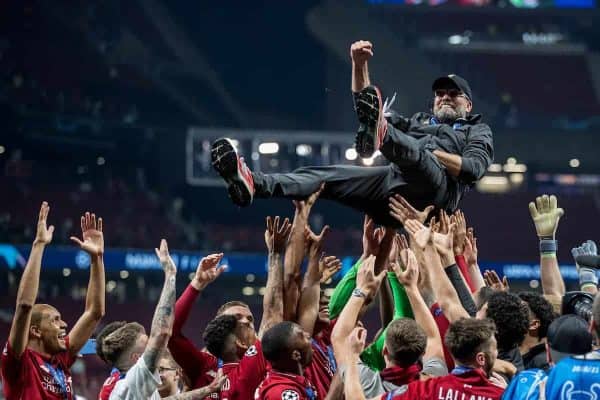 Pearce labelled Klopp an "inspirational leader" and noted how this was a victory for all of the German's shrewd management in transforming the Reds step-by-step since taking over:
He's the class act who in four short years has transformed Liverpool from also-rans into the most feared side in Europe. This is a special team with an incredible, inspirational leader.

[…]

Now there's something tangible to show for all that breathtaking progress he has masterminded through shrewd recruitment, tactical acumen and expert man-management.
And ending on the perfect note, Dunn nicely summarised:
Klopp loves his club's history, Now he is an indelible part of it.