An announcement by Fernando Torres of his retirement from football has Liverpool fans reminiscing about his unforgettable Anfield exploits.
Back in 2007, car radios weren't quite what they are these days. Especially when you're in the arse-end of nowhere surrounded by craggy mountainsides and expanses of water.
I suppose this is the start of the tale of Fernando Torres, or rather my tale of Fernando Torres. A footballer who was much, much more than simply just that.
We're going back 12 years, and the scene is England's picturesque Lake District. Winding roads leading to seemingly nowhere, quaint little villages, streams, birdsong and greenery, as far as the eye can see.
Also, and more pertinently, an alarmingly poor amount of radio signal. It's Sunday, August 19, 2007. Liverpool are hosting Chelsea at Anfield and there's only so much static you can tolerate while experiencing the nerves of an ongoing match you cannot watch.
Amid the incessant crackling and white noise…goal. Few other intelligible words, but that one was certainly mentioned. A goal, just over 15 minutes in. The deadlock was broken.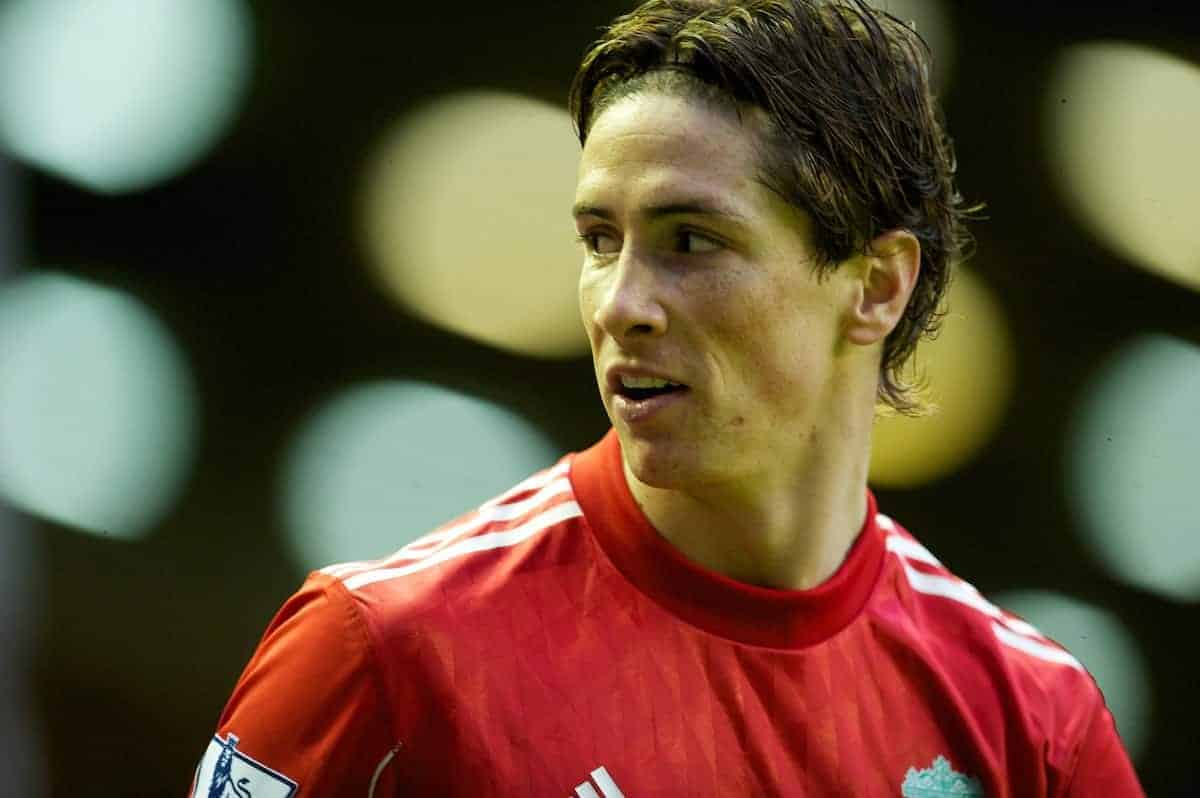 "Was it Torres? Has Torres scored? Has he done it? Did they say Torres?" It's still a wonder my old man's patience stood firm that day, attempting to manoeuvre a car through hairline-width country roads in sweltering heat while trying to interpret intermittent language buzzing out of the old-school bit of radio kit at varying levels of volume.
It was Torres who had scored. And, from that point, it always would be Torres who would score. That day a dream started, and it would last for three golden years.
His Anfield debut, 'the boy from sunny Spain', bursting into fresh green grass with Steven Gerrard shaping to play a pass with the outside of his right foot, from the centre circle.
You don't need this description because it's as vivid in your memory as much as the next person's.
One push of the ball, giving Tal Ben-Haim the eye before jinking the shoulder and pressing down the line. Ending the Premier League career of the Israel defender while beginning a stunning story of his own. Bang, the ball is across Petr Cech and nestling in the bottom corner.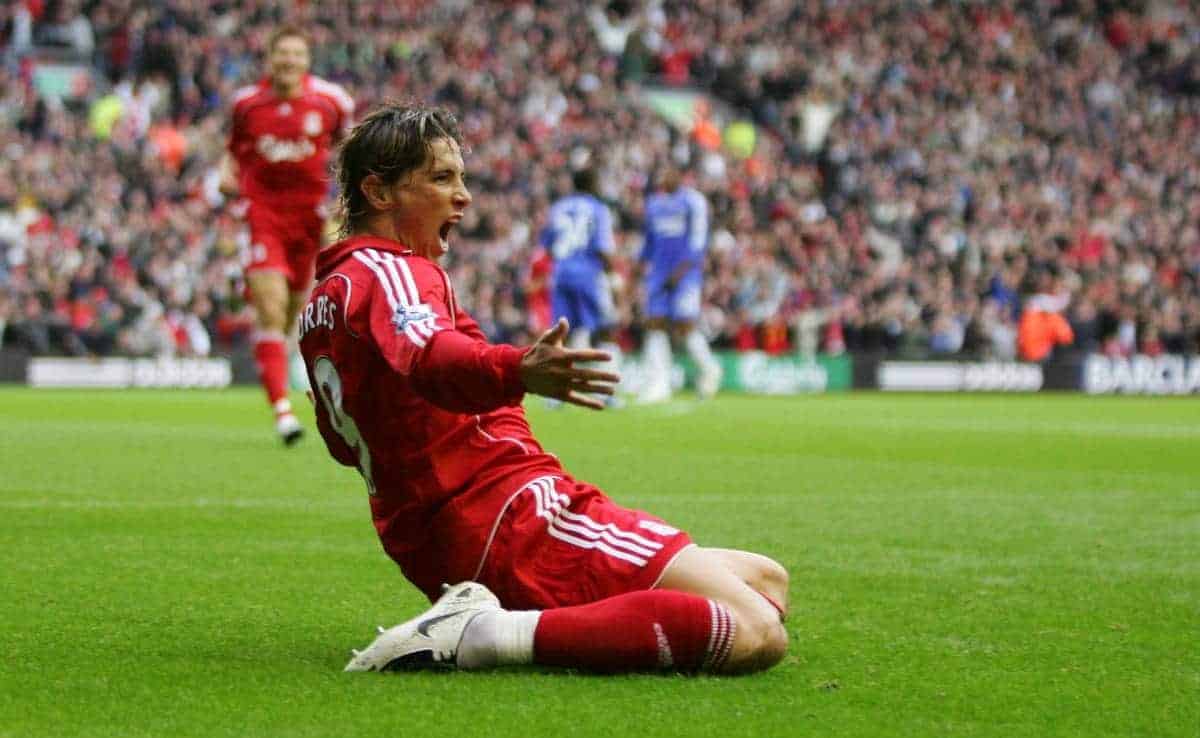 Everything about it, pure poetry. The energy, the drive, the fervour and the finish—my god, the finish.
It was pure Torres and, with hindsight, it was a snapshot of everything that would follow in the coming years. The telepathic understanding with Gerrard and the roars and gasps of Anfield. The expectance, somehow always coated in shock, marvelling at the impossible.
Yet the scoreline on that frighteningly exciting day also forms part of the premonition. A 1-1 stalemate, following Frank Lampard's equaliser later in the game. This was a Liverpool side who had struck gold with their latest signing, but something—that winning ingredient—would always be missing.
At that point, however, Kopites were still blissfully unaware, staring in awe at this young lad with a mop of blonde hair while struggling for words.
Where speech didn't immediately come, feelings sure did; something had changed on Merseyside that summer, and this player was the real deal.
The thing with Fernando Torres is that he meant something to every tier of Liverpool fan, purely down to the timing of his arrival.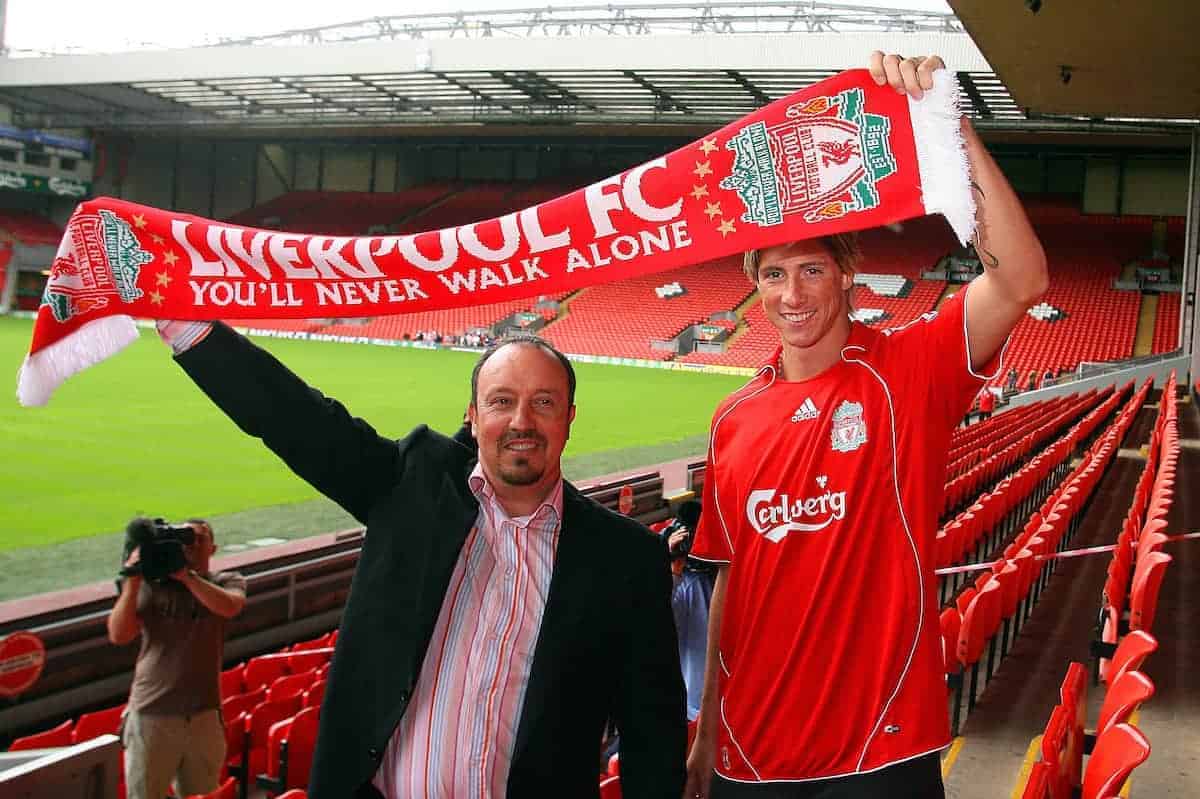 I was 14 when Atletico agreed to part with their golden boy and allow one of Europe's hottest prospects join Rafa's Spanish Armada at Anfield.
To those of this similar generation, Torres was the breakthrough, the statement. Torres was proof that Liverpool could attract exciting, ridiculously talented footballers who wanted to be part of the story.
This was post-Istanbul, don't forget, yet the Reds still continued to fail in tempting top targets to the club. Money was sparse, TV windfall was nothing of today's riches and, in signing Torres, the Reds had to break the £14m club record sum spent on Djibril Cisse.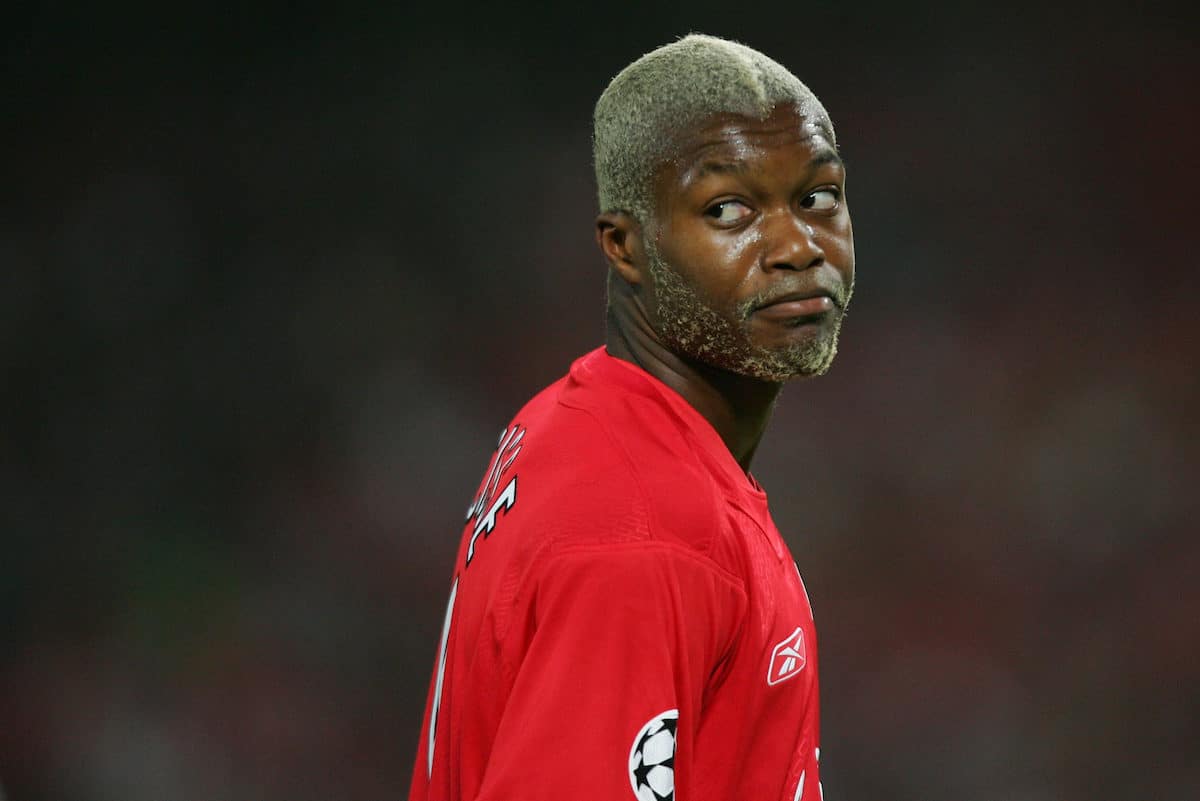 In the days leading up to his eventual signing, I don't think I've ever been glued to the BBC Sport website quite as much. The really old format, narrow little column of text stories with a postage stamp sized image at the top. Remember that?
The same story developing slightly each day, the tension building. A small image of him wearing the 2006 Spain World Cup shirt, hair gelled and spikey and doused in blonde highlight on the tips.
An 'experience' would be the best way to describe it. No Twitter or social media variants to fuel the fire and sprinkle speculation. Just good old fashioned waiting. YouTube compilations had started to do the rounds by that point, but this was very much in its infancy.
One solo preview video existed on the site at the time. Believe me, I watched it enough times to testify. A fuzzy, poorly cobbled together selection of sublime La Liga strikes, set to the backdrop of the heavy, techno dance base of an old Basshunter track 'Boten Anna.' Remember him? Yeah, we are going back now. Its chaotic, unpleasant beating energy mirrored Torres. I loved it.
Torres was someone to be excited about and just encouraged anticipation. When he began to return on his potential immediately, was anyone really surprised?
Here was a lad who could match Gerrard for flair and presence, having that immediate recognition of being better than everybody else on the field.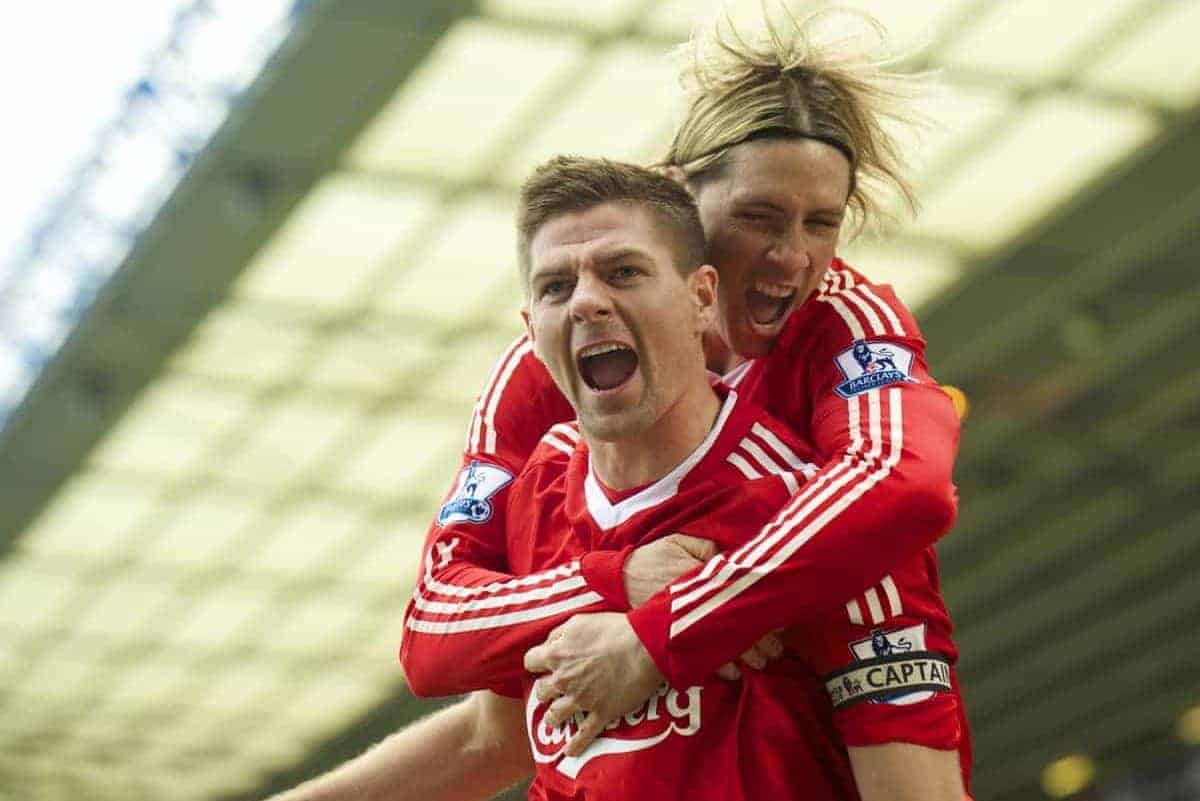 The older generation too, those who had seen it all, couldn't help but be drawn in by the Spaniard. Seasoned Kopites, who bathed in the glory of the all-dominant eighties, the Dalglish and Rush era and Liverpool being absolutely mustard.
In Torres, the veterans of the fanbase saw a flash to the past, the warmth of those halcyon days looking as though they could once again touch a football club that had long since gone cold.
Torres was for everyone, and everyone was—in their own minds—Torres. No. 9 shirts flew off shelves. Blokes in the pub sported his name, kids in the park mimicked his goals, adverts on the television soon capitalised upon his chant.
And what a chant it was. Rolling down the Kop, top to bottom, like an avalanche. Referencing that now iconic yellow captain's armband that dropped from his bicep during a La Liga clash to reveal the scripture: 'We'll never walk alone.'
It was never a direct Liverpool reference as some suggest, but a sentimental phrase used between himself and close friends. Still, fate played its part and Torres needed Liverpool as much as Liverpool needed Torres.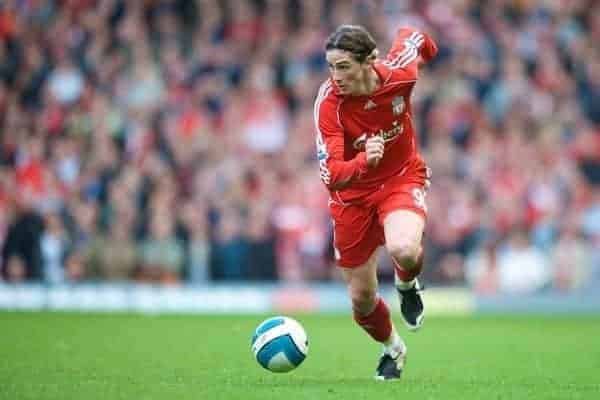 With records falling and the youngster scoring the most goals for a foreign import in a debut campaign, Torres was soon well on his way to becoming the best.
He achieved it, for a short time, the mantle of best striker in world football, and it's a crying shame he never had a single medal to show for it.
The collectors' edition moments grew thick and fast, with his relentless destroying of Nemanja Vidic and his uncanny knack for scoring the most impossible of goals.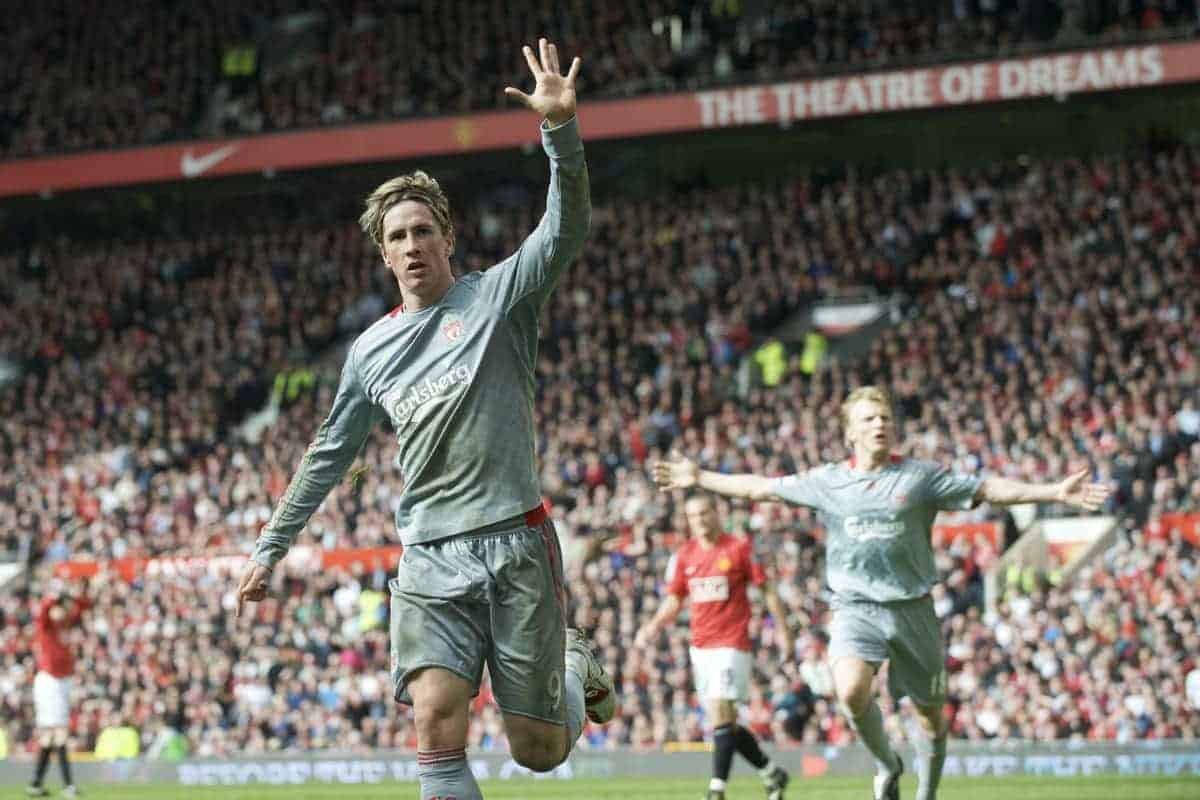 Marseille in the Champions League, ghosting through everything and everyone. Arsenal in the Champions League, Manchester United at Old Trafford, Real Madrid at Anfield.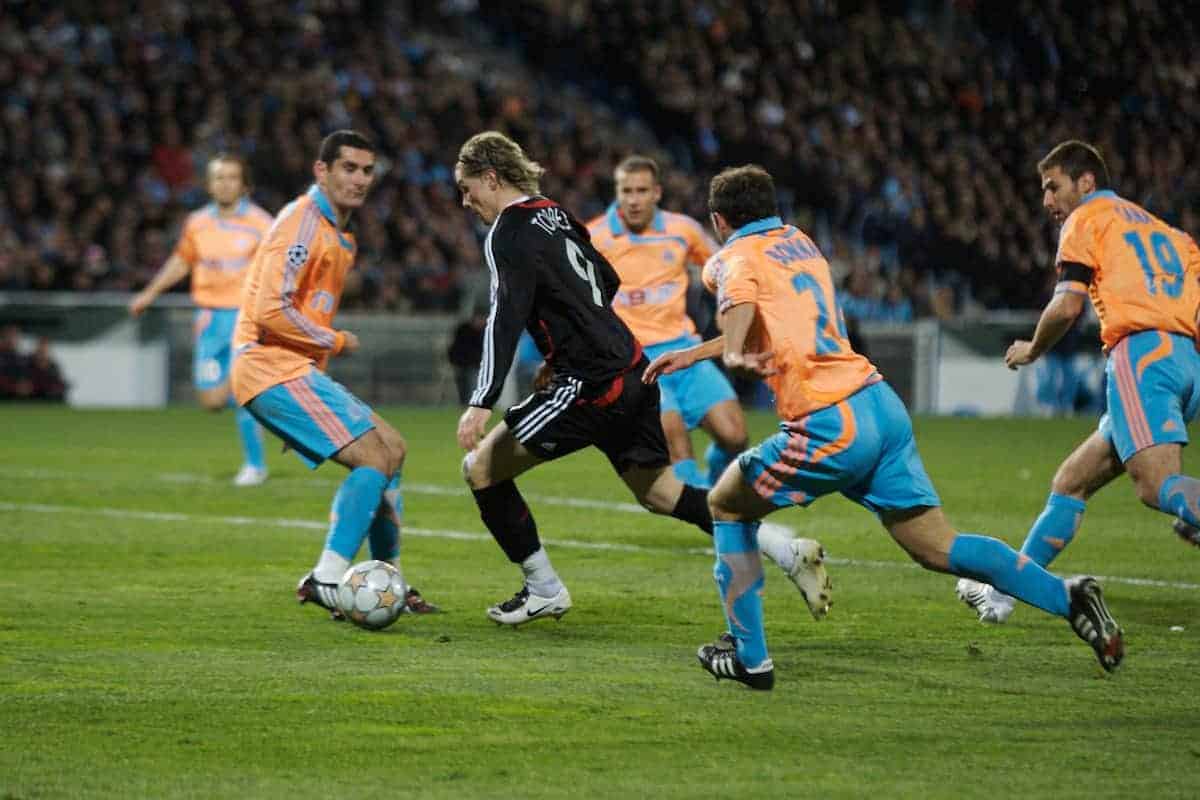 Middlesbrough and Blackburn at Anfield, or the masterpiece with Gerrard to dissect Newcastle.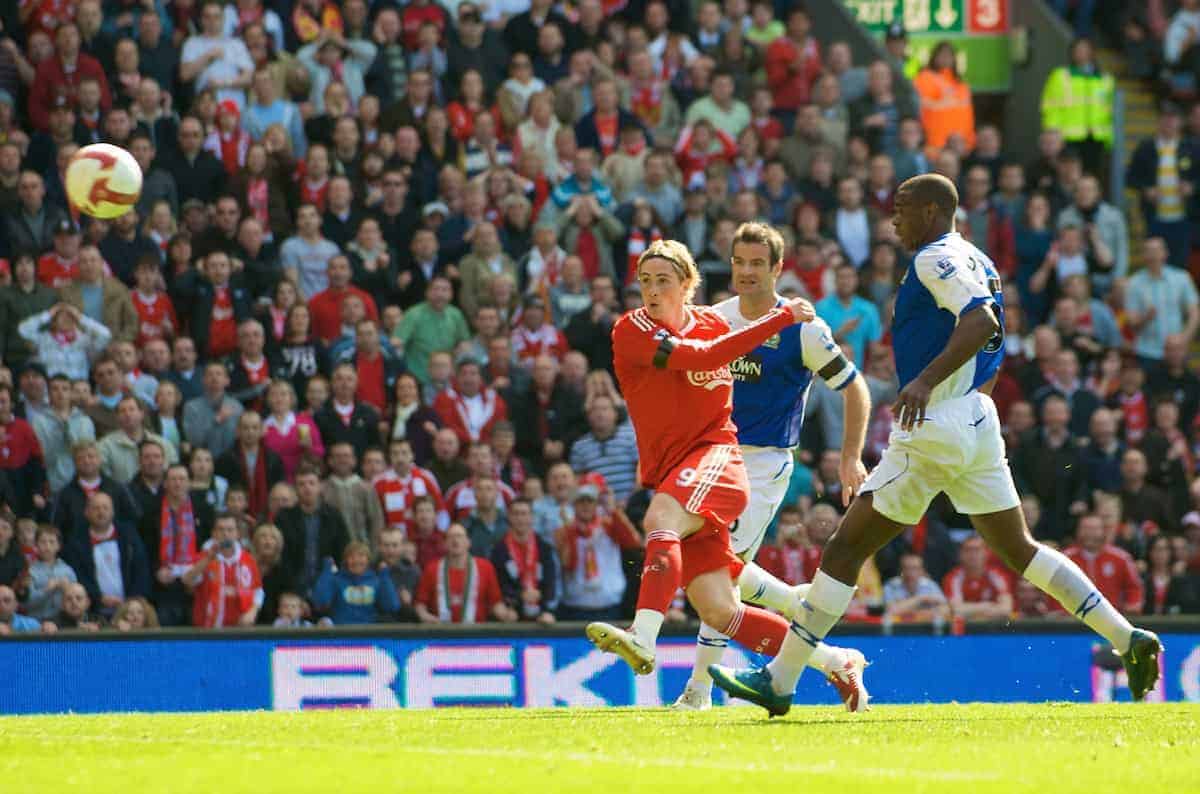 So many. Too many. But yet each so clear. Torres doesn't need a highlight reel because his white-hot talent was such that fans could not take eyes off him. It was life in fast-forward, emotion overload.
And yet it all came crashing down. Liverpool became the nearly-men. The move to Chelsea completely and utterly broke hearts, everything about it was wrong from start to finish.
The topic of how Torres should be remembered divides opinion, but the truth is that the Fernando Torres who rocked the foundations of English football left the day that the man himself walked out of Anfield.
It doesn't make sense that Torres played more career games for Chelsea than Liverpool, but he did. On Merseyside the world saw a footballer who was living and thriving. In London, he was merely a man existing. Those miserable games faded, blurring into one. Time became a vacuum.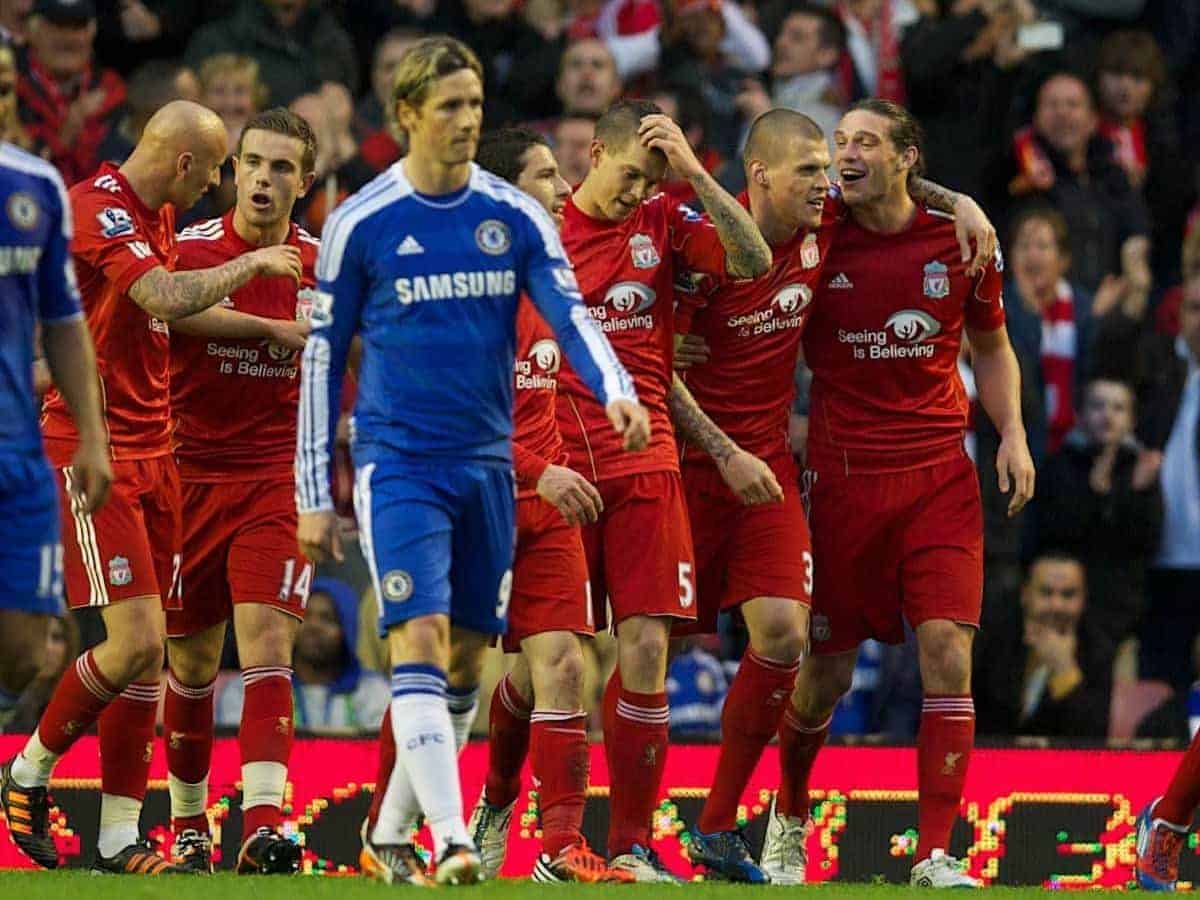 Picking up trophies he only half contributed to didn't cut it for Torres, and his lost-lamb wandering act across Europe was always bound to take him back to his true love in the Spanish capital.
Torres may have been nurtured at Atletico, but at Anfield he was made.
I've been wondering why it's easier to write a reflective retirement piece for Torres without the overarching sadness that came with Gerrard's, and the truth of the matter lies in the realisation that Torres all but retired when he swapped red for blue.
After regrettably making the fateful mistake of giving my Torres-printed 08/09 home shirt to a since ex-girlfriend, it soon became clear I'd never see my pride and joy again.
Symbolic, in a way: a clean break from a player who felt like one of the greatest of them all. No tangible material memories, just the endless archive of goals and moments playing on an eternal loop with crystal-like clarity in the mind.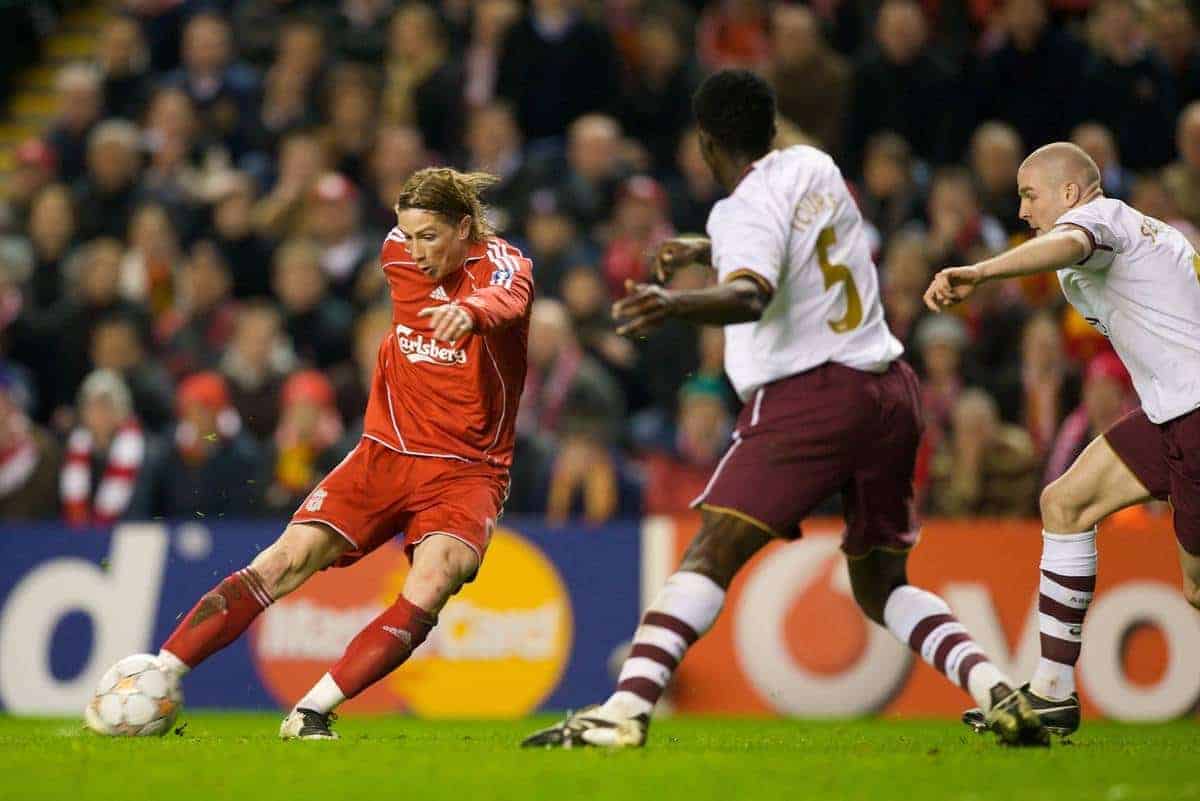 In today's desensitised era of £70 million deals being tossed around like sweets simply to secure a back-up winger, Torres was the last of a dying breed.
A true firebrand, a player who was determined to become the best. A player you can't buy these days. A player who was taken to the heart of a football club so much, that they could never truly hate him as much as they may try.
Adios, Fernando.
You gave us every kind of emotion and defined an era. You somehow made it possible to love football even more, and came oh so close to becoming immortal. Enjoy retirement.
I do miss that shirt, though.