It was one of the most anticipated signings of recent years and after a year-long wait, Liverpool finally welcomed their new midfielder to Anfield.
Naby Keita completed his saga-like move from RB Leipzig in the summer of 2018. Originally captured 12 months previously, the Reds were made to wait for their man, who Klopp had actively pursued after a standout year in the Bundesliga.
Liverpool could have negotiated an earlier arrival, but Leipzig wanted Trent Alexander-Arnold to smooth the path; thankfully, the club at the time decided against it, as the right-back went on to become a key player.
What it did mean, though, is that Keita was the biggest news of last season's transfer window and he came with great expectations.
His debut in a red shirt came against Chester, in a pre-season friendly. On a scorching hot day on the English-Welsh border, Liverpool fans finally got an insight into what they had waited so (im)patiently for.
Naby Keita, 2018/19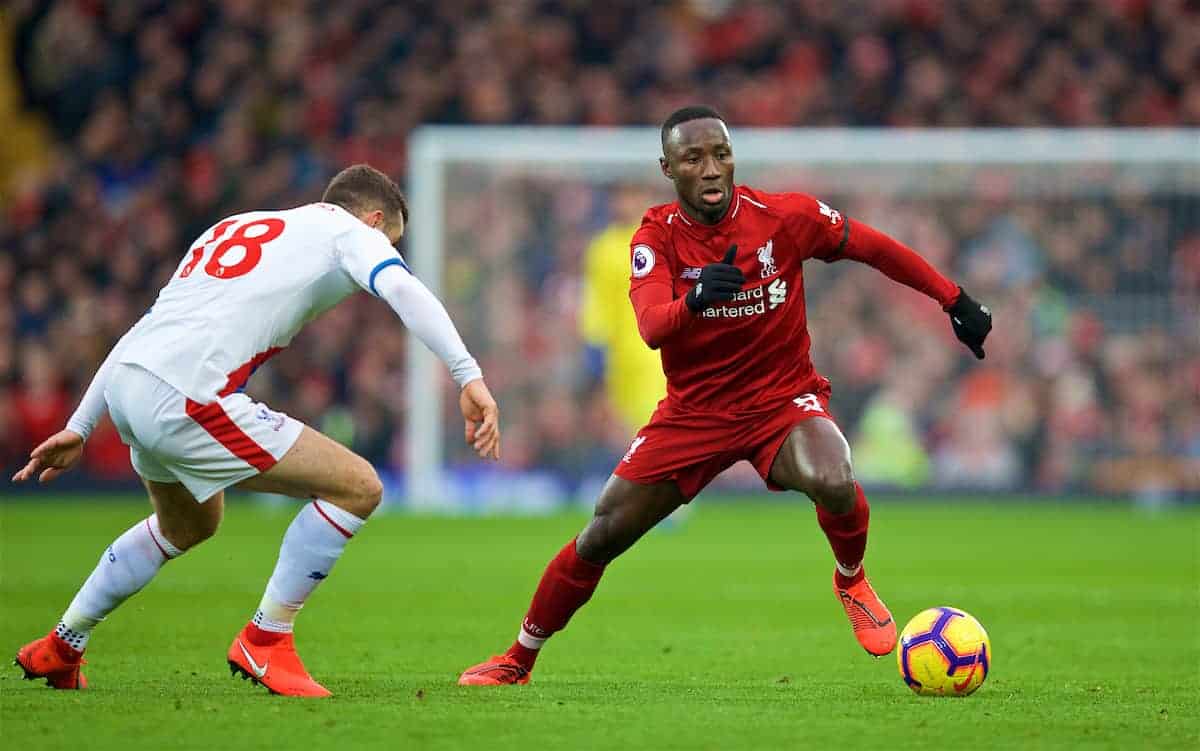 Started: 22 (All competitions)
On as a substitute: 11
Unused sub: 10
Goals: 3
Assists: 1
Our Overall Season Rating: 7
Average TIA Player Rating: 6.81 (Rank = 10th
Early mishaps

The 24-year-old picked up a neck injury onboard a flight to Liverpool's pre-season tour of the USA—anyone who has travelled long-haul will know the perils of trying to sleep on a transatlantic flight, even if you are lucky enough to be afforded a seat in first class.
But, by the time the Premier League started in early August, Keita had established himself in Liverpool's matchday squad.
Playing a part in the first eight games, he showed flashes of his brilliance—most notably at Crystal Palace where he left Andros Townsend looking like a schoolboy, before driving at the Eagles backline and lofting the most delicate of passes to Mohamed Salah.
Had the Egyptian slotted home then Keita would have played a part in an early goal of the season contender.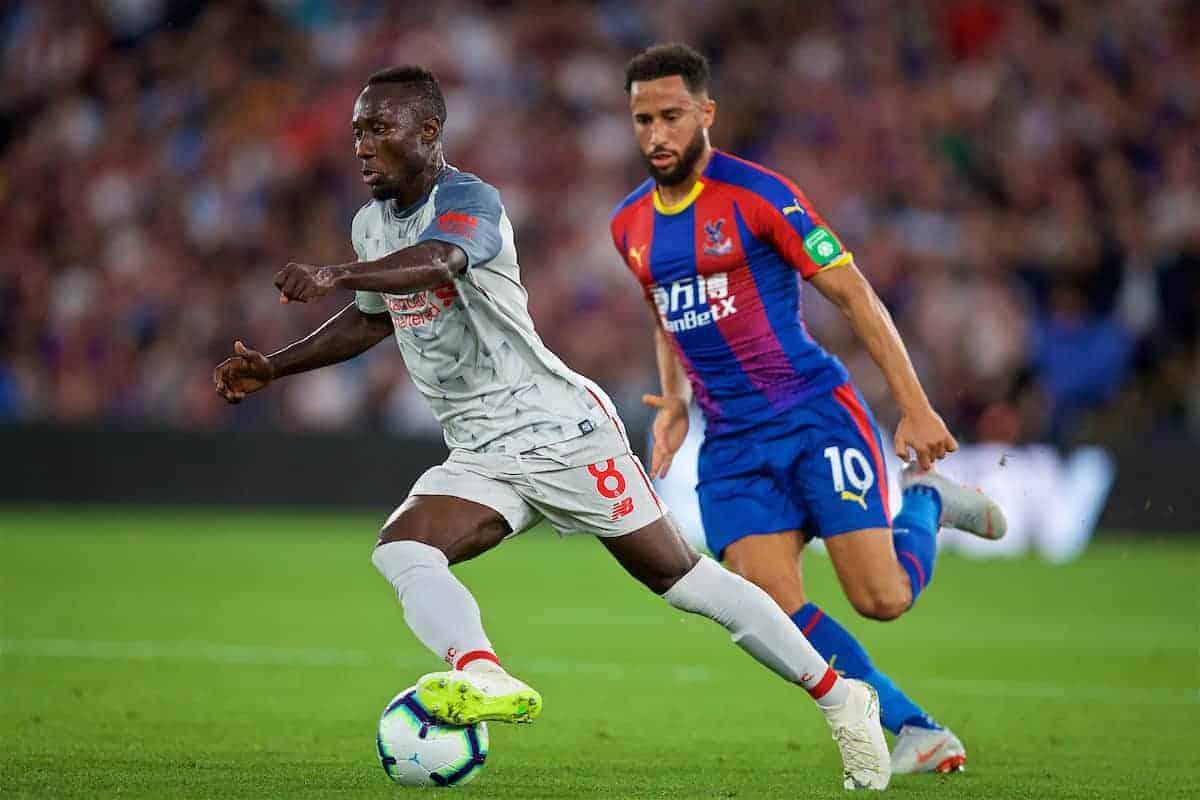 As it was, it gave insight into what was to come: offering plenty, but just failing to ignite into the force that threatened.
Just as the midfielder looked to be settling, he was then hit by injury.
An early departure against Napoli followed soon after recovery from an absence sustained during international duty. With no stretcher available, Keita was carried off the pitch by team-mates in Rwanda.
Luck seemed to be evading the new arrival every time he started to get into his stride, and it became a defining topic throughout his first season at Anfield.
A glimpse of the real Naby

As 2019 arrived, Keita's chances and appearances had been sporadic. The change of system from an anticipated 4-2-3-1 back to the trusted 4-3-3 meant that the Guinean was battling for supremacy in a preferred central role.
Klopp asked him to play a more advanced position, and on the wing, something Keita had to adapt to.
In a memorable home fixture against Man United the impromptu winger did show he was able to provide a threat, but it was another slice of bad luck for the No. 8 personally as he made way for Xherdan Shaqiri—who spun the tie on its head with two wonderfully taken goals.
Keita was becoming the target of knee-jerk reactions, both in the press and online: had Liverpool bought a flop?
It was a massively unfair question to levy on a 24-year-old, though, who had not only moved clubs, and countries, for the third time in just under three years but who had also suffered a number of injury setbacks.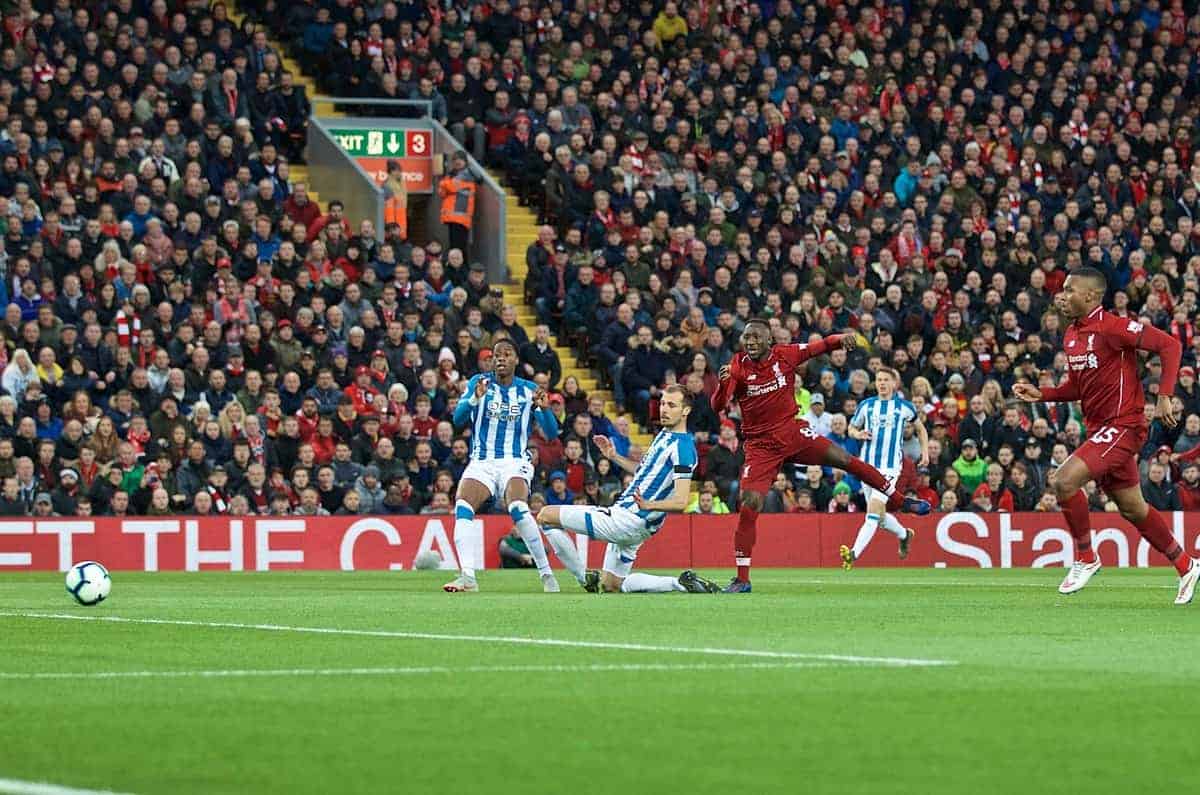 Finally though, as he shrugged off the injuries that had besieged his first eight months at the club, he began to shine.
Firstly he claimed an assist against Palace, before a run of games in April that gave the Guinean not only a couple of Premier League goals but also one in the Champions League
Once again, he began to look like the player that many had seen while at Leipzig.
But, just as with earlier on during his debut season, the cruel and fickle finger of fate decided that he would be sidelined just as he began to hit top gear.
Missing the Champions League Final was the ultimate slice of misfortune as he now battles to play some part in Guinea's first AFCON Finals in Egypt over the summer.
The future role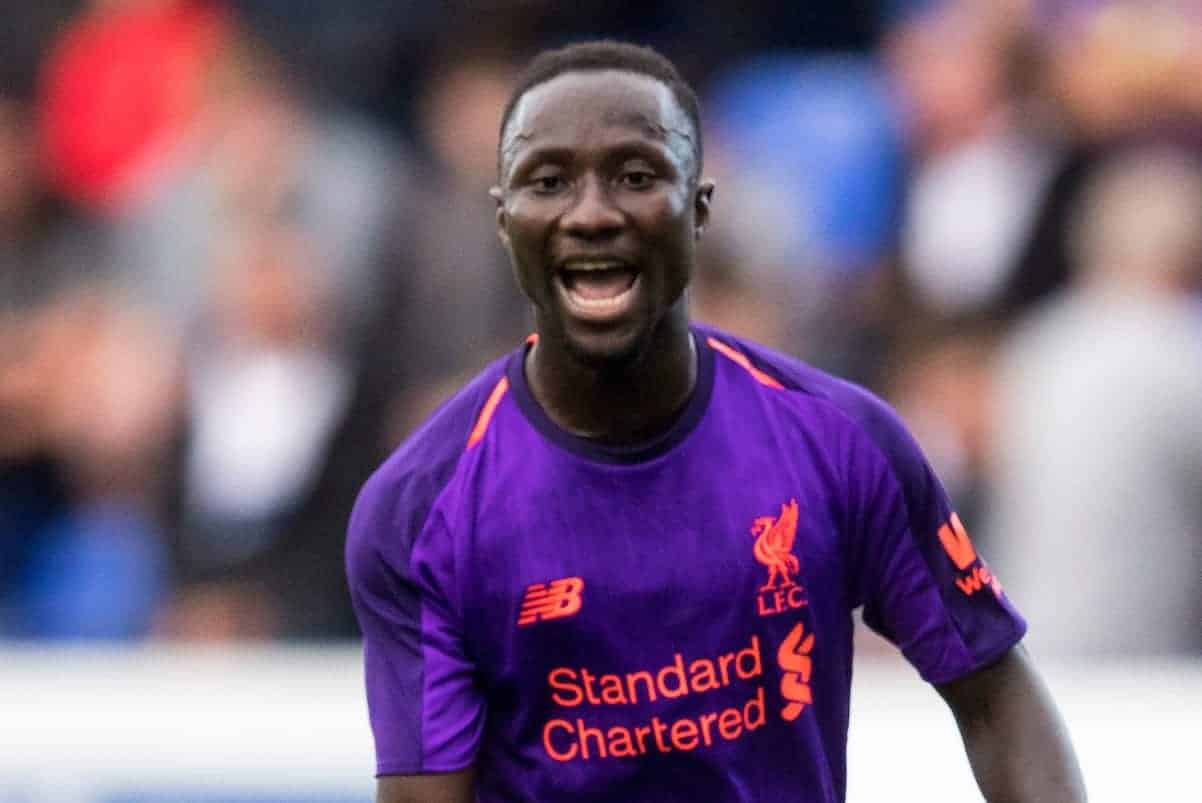 Keita is primarily a central midfielder, and this is a position he would be most happy to play in. Liverpool, though, have been blessed with great performances from both Jordan Henderson and Gini Wijnaldum, which ensure the 24-year-old will have to fight for his right to start ahead of them when 2019/20 gets underway.
He is though, versatile, as shown by his ability to play out wide left or more advanced than a traditional centre midfielder.
Should Klopp experiment with a 4-2-3-1 again, then Keita should find this a formation that he is better-suited to, either partnering Fabinho in the double-pivot role or deputising in one of the advanced wide areas.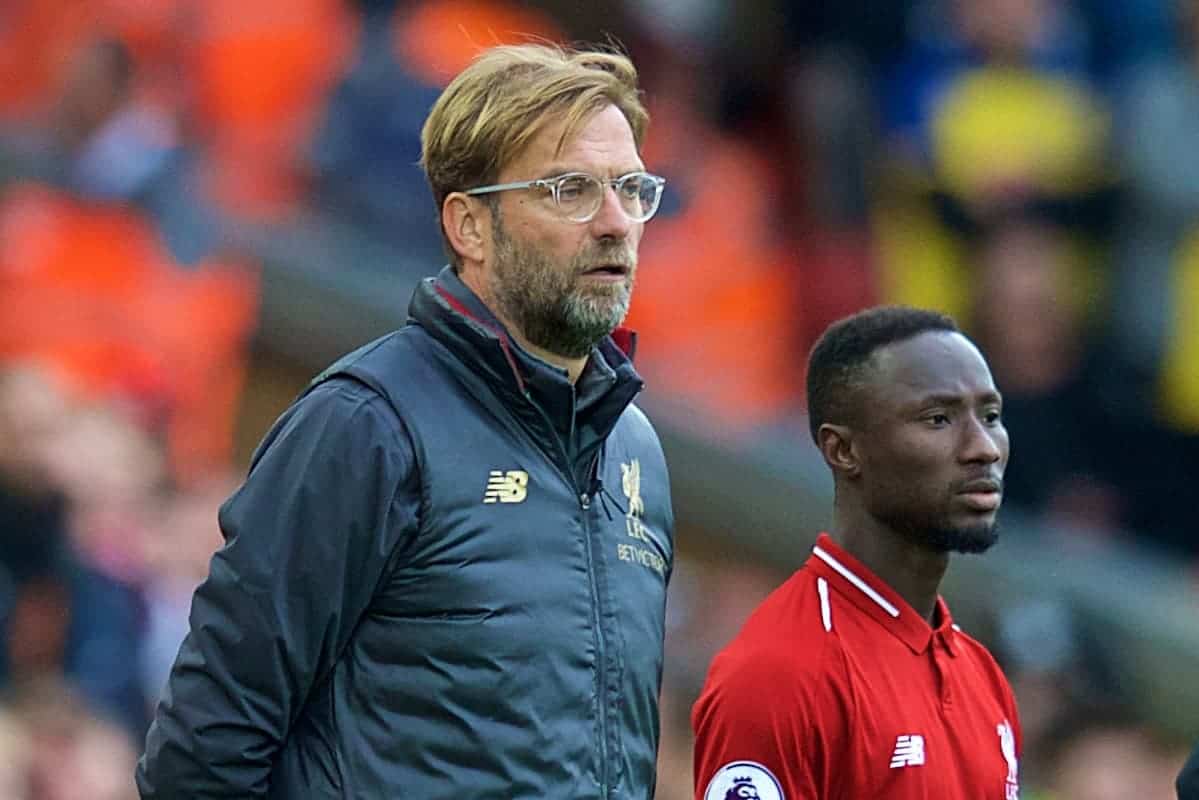 Keita is at his very best when partnered as a two in central midfield, but he will have to hope that Klopp fancies a move back to a formation that the German tried but didn't quite pull off.
However, with both Keita and Fabinho both fully settled at the club, it is an avenue that may well be pursued once again as the Reds do battle on six fronts.
---
Best Moment: April and two goals in two games, combined with a set of quality performances that put Liverpool on their way to a records points total and Champions League victory.
Worst Moment: A number of injuries that coincided with a dreadful showing away at Napoli before once again leaving the field injured.
Role next season: Either partnering Fabinho as part of a double-pivot or battling with Wijnaldum and Henderson to be one of a midfield three.