Liverpool signed Brazilian midfielder Fabinho last season and he went on to have a key impact for the Reds—but he reportedly wasn't the original plan.
The Reds' work in the transfer market has been nothing short of exceptional over the past couple of years, with each of Fabinho, Alisson, Naby Keita and Xherdan Shaqiri showing why they were signed at different times last term.
Holding midfield was one area the Reds were certainly keen to upgrade in, but reports out of Germany suggest Fabinho wasn't the initial name on the Reds' list—or, at least, not the only one.
Mainz enforcer Jean-Philippe Gbamin was initially the target for Jurgen Klopp, with his agent telling fussballtransfers.com that the Reds boss called his former club with a view to arranging the transfer.
However, further light is shed on the proposed deal which could yet have seen both players signed, as Gbamin's would-be regular position was a little deeper—the inverse of how Fabinho has been used, in fact.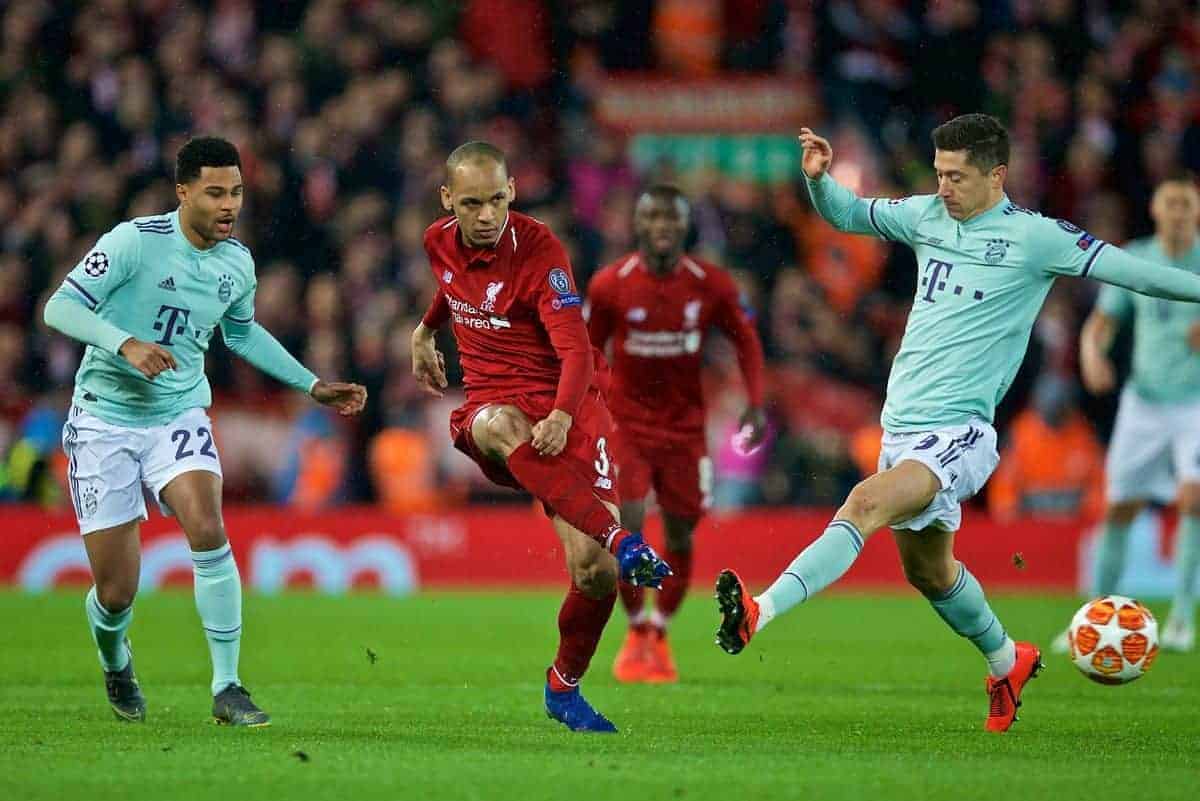 "In January 2018 Klopp called Mainz and wanted to commit him as a center-back, who also helps out in midfield," Gbamin's agent Bernard Collignon said.
"But Mainz did not want to let him go in the middle of the relegation battle. In the summer, Liverpool signed on to Fabinho."
The interesting alteration there, of course, is that Fabinho has been a regular in the centre of the park who also helps out at centre-back—memorably against Bayern Munich in the Champions League, but also against Brighton domestically.
Gbamin himself was an almost ever-present as a defensive midfielder for Mainz through 18/19, though the season before he switched between the two roles.
At international level he represents Ivory Coast, and played centre-back for them in their final friendly ahead of this summer's Africa Cup of Nations.
Collignon suggests that the interest remains from Liverpool in Gbamin, along with other teams.
"I had meetings with Liverpool, Tottenham, Arsenal, Everton and many other clubs. He is in the shortlist. However, not as a top candidate, because [his] exact position is unclear."
Whether he's still on the Reds' radar or not remains to be seen, but there's one thing for sure: the success of Fabinho means he'd be exclusively used at the back now if Liverpool offload one of their current quartet.
Ivory Coast face South Africa in their first AFCON group game on Monday 24 June, with kick-off at 3:30pm (BST).