Jurgen Klopp spoke immediately after winning the Champions League final and lauded the Liverpool fans and families for the team's success.
The manager has led Liverpool to four finals now, but this one had the ending all associated with the club craved.
A 2-0 win over Tottenham landed the Reds their sixth European Cup and celebrations immediately ensued, as the fans set about turning Madrid red.
Klopp's beaming smile was an image to remember after the game, clutching his winner's medal and proclaiming it the best professional night of his life.
As ever, though, the boss was keen to highlight everyone who contributed, rather than himself, when he spoke to BT Sport.
"I'm so happy for the boys, for these people the fans, so happy for my family! They suffer every year when we go to a final, the last day of the season and losing…they deserve it more than anybody!
"Did you ever see a team like this, fighting with no fuel in the tank?"
Klopp paid tribute to goalkeeper Alisson and his performance level—"he makes difficult things look easy!"—and jokingly apologised to those who have constantly criticised him for not winning trophies.
"It took a while. It is important for our development and improvement. This little mark helps a lot, now we can carry on."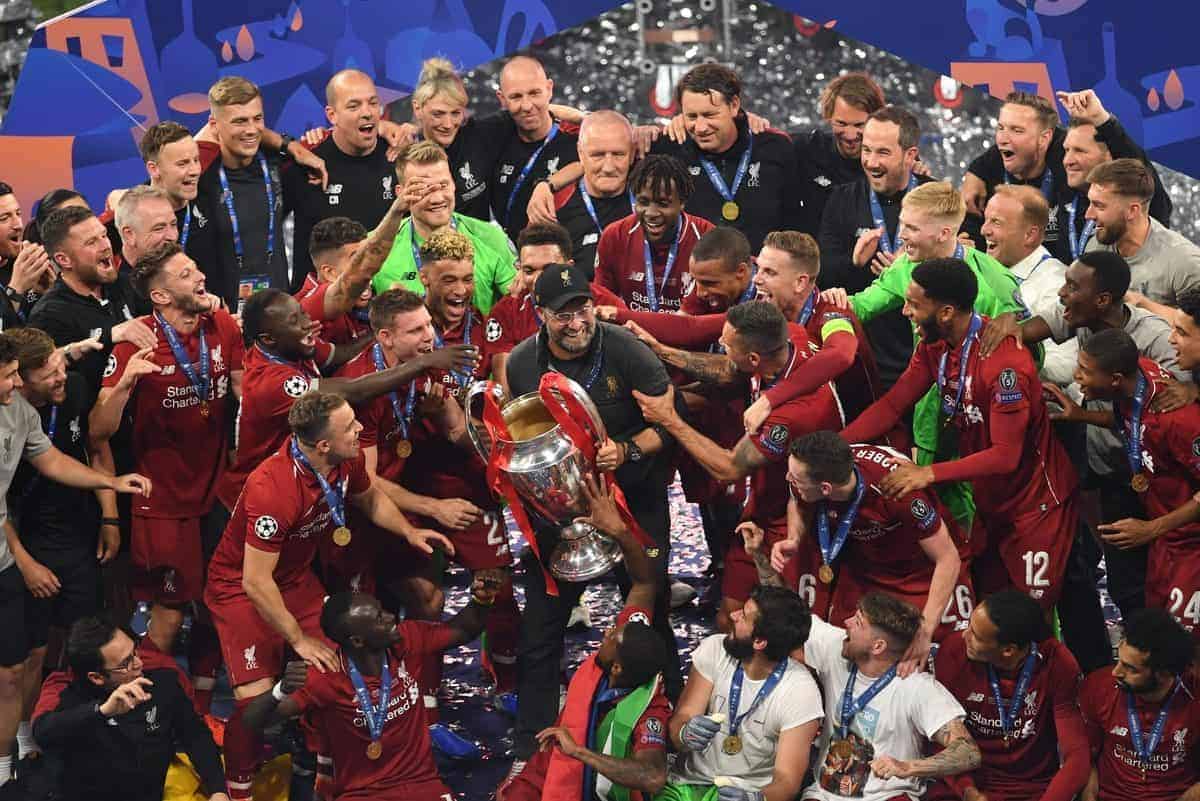 Klopp also paid tribute to the club owners, praising the support of Tom Werner, John Henry and Co, saying they had never put pressure on the team.
In his post-match press conference, the boss made it clear that this was just the beginning.
"We won something. We will carry on. We want to win things. This is still the start for this group. That's big."
A first trophy for Klopp at Liverpool and the end of his run of final defeats. Now it's clear that next season, the task will simply be: onto the next one!