Liverpool have never been in a better position to strengthen, and they need to make the most of it this summer by adding specialists to their multi-functional core.
Jurgen Klopp loves a multi-functional player, and let's be honest, who doesn't?
The player who gives 100 per cent for the team in multiple positions, appearing in more games as a result of their versatility and helping gel the team together with their presence on the pitch wherever they play.
Aside from the goalkeeper and a few of the centre-backs, there isn't a player in the Liverpool team who hasn't been asked to step out of their comfort zone.
Jordan Henderson has been playing outside of his preferred position for years. James Milner spent an entire season at left-back.
Positions played by James Milner pic.twitter.com/0bIkPXDJLY

— James Nalton (@JDNalton) June 18, 2019
Georginio Wijnaldum got a true taste of Dutch total football when he was asked to play centre-back and centre-forward for the Reds.
Sadio Mane and Mohamed Salah have moved inside from the flanks to regularly play as centre-forwards. Even Roberto Firmino joined the club as an attacking midfielder but is now the complete modern-day striker.
Some of this positional rotation has been hugely successful, especially in the case of the front three, but others have simply been doing a job for the team.
Now it's time to make sure everyone is doing the job they are best at.
Everyone wants to play for Liverpool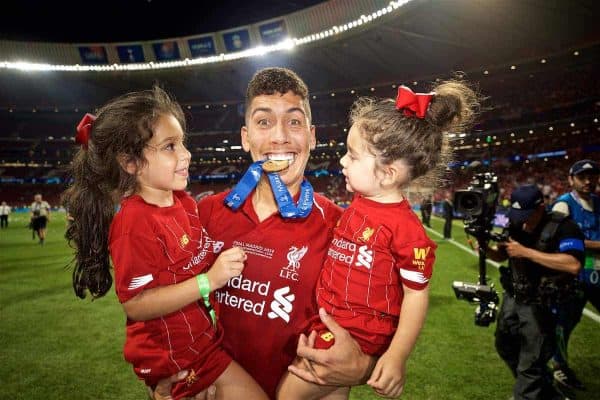 There will be few players in world football who wouldn't want to play under Klopp, regardless of the current standing of his team.
There are few players in world football who wouldn't be attracted to a team of Liverpool's stature and their unique standing in the game, regardless of who was managing them.
Liverpool have Klopp. Liverpool are European champions. They've also proved they can challenge this Man City side for the title when no one else is getting anywhere near them.
Add all these things together and you'd struggle to find a player who wouldn't want to play for Liverpool.
With this in mind, the club should have their pick of players in the transfer market. They should now be able to rely less on multi-functional players and bring in more specialists to add to their depth.
Granted, it would be handy if these players could cover more than one position. For example it might be good to sign a specialist full-back who can also fill in at centre-back, and a winger or attacking midfielder who could also do a job up front.
But now is the time for Liverpool to get down to business when it comes to adding quality depth throughout the squad.
Last season, Joe Gomez was both first-choice centre-back and backup right-back, an injury to him meant options were slim. Such situations should no longer be arising.
The best team in the world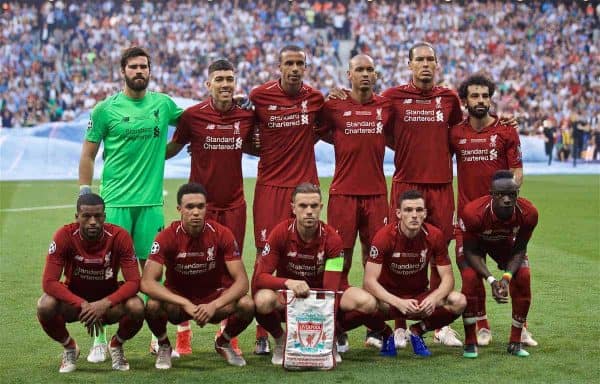 There is no doubt that the first XI is one of the best in the world, but they now need to be able to say the same of the squad.
Backup player Divock Origi did become Liverpool's Champions League hero, but it was perhaps unexpected even if it did make the story of that run so much better for being so.
If they are to win the Premier League, Liverpool need dead certs in reserve.
You don't want to be rotating the likes of Mane, Andy Robertson and Virgil van Dijk when they are already too tired to play or already injured from overuse.
You want to be making sure they are rested before they get tired, with players coming in who put doubts in Klopp's mind as to what his best XI is.
Ideally the manager doesn't know his best XI when everyone is fit. Not because there are areas of weakness, but because there is so much strength.
Challenging City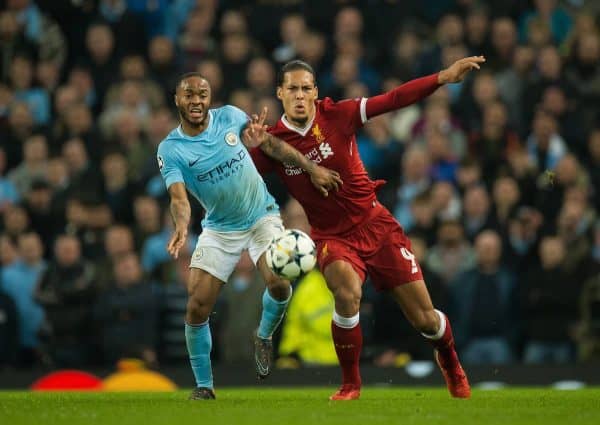 Liverpool are challenging a team who break their transfer record for a backup player, and seem to buy a new centre-back every season because they still haven't quite found that upgrade on Nicolas Otamendi.
A team who spent over £130 million on full-backs alone in a single transfer window two seasons ago, and are still looking to strengthen that position going into the 2019/20 campaign.
A team whose area of weakness can become their strongest position with one flash of the chequebook.
Liverpool may do things differently, relying mostly on player sales to find their transfer fees, but this doesn't mean they can't do things just as well.
To keep with City, Liverpool need squad depth more like City – especially with the Community Shield, UEFA Super Cup and FIFA Club World Cup to contend with next season.
Remember also that Liverpool exited both domestic cup competitions at the first stage last season, go a little deeper in each plus the above, they could have at least another 10 games this coming season.
A small squad with big ambition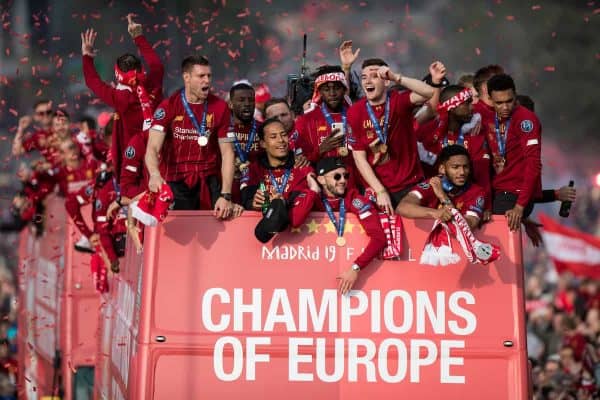 We know that Klopp prefers a small squad and reason for that is that it's easier to maintain morale and keep the group together, pushing for the same goal whether regardless of who is taking to the field each weekend.
Only 19 players made more than five appearances in all competitions last season, and only 11 made more than 40.
As a result the squad has become tight-knit, but this should also mean it is easier to add to it. The groundwork has been done and new players are aware of the group's mentality as soon as they arrive.
The data and analysis side of Liverpool's scouting has come in for a lot of praise of late, but the club don't just look for the right numbers, they look for the right personalities too.
On top of this a number of players will leave this summer, which means there will be spaces in the squad which need filling, and won't require an increase in numbers—just an increase in quality.
Klopp has built a brilliant first XI, and now it's time to build a brilliant squad, maintaining the versatility but adding specialists.
Liverpool must strengthen from a position of power.