James Milner has now lifted the one trophy that has eluded him over his career, and Louis van Gaal claims he can be "more important" than Lionel Messi.
The 33-year-old was a second-half substitute in the 2-0 victory over Tottenham in the Champions League final, with that trophy adding to his other major honours.
Milner has won the Premier League (twice), Champions League, FA Cup and League Cup, as well as finishing runner-up in each competition at least once more, along with the Europa League.
This is no coincidence, and despite a lack of plaudits the midfielder has not drifted through a 17-year career as a passenger: in 2018/19, he played 2,836 minutes—the 10th-most in the Liverpool squad.
In the Champions League, Milner was the oldest outfielder to play over 900 minutes, with his 28 in Madrid seeing him leapfrog Ajax's beaten semi-finalist Lasse Schone (886).
The No. 7 himself would not profess to being close to Messi's level in terms of ability, but in an interview with El Pais, Van Gaal argued that he is "more important" than him or Neymar.
"Look at Barcelona. How many Champions Leagues have [they] won with what they say is the best player in the world?" he asked.
"Look at Neymar at PSG. How many Champions Leagues won?
"Neymar and Messi, I like them as individual players, not as team players.
"I believe that in collective games there is nothing more important than the team player.
"One of the best is James Milner. In the final of the Champions League he played as a defender and as a midfielder. It's great that he can offer that at 33."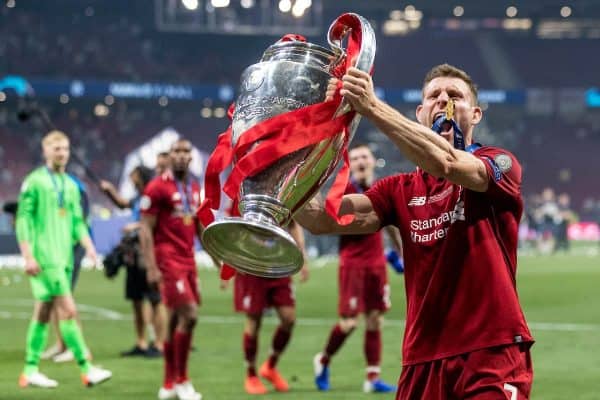 There is little denying Milner's importance due to his industry and versatility—though either Van Gaal's memory is slightly foggy, given the Englishman was strictly a midfielder in the final, or his words are lost in translation.
Either way, Milner is certainly 'everywhere' in terms of the team, whether literally as he fills in at left-back or right-back, or figuratively given his astonishing work ethic.
This can't be said of more individualistic players such as Messi and Neymar, although one is rightly considered the best in the world.
The world's best certainly suffered in Liverpool's 4-0 thrashing of Barcelona in the semi-finals at Anfield, and Van Gaal explained how Jurgen Klopp's changing approach to the "collective" made that possible.
"Everyone plays for the team. Salah, Firmino and Mane work very hard in defence because Klopp wants to press," the Dutchman continued.
"A few months ago he saw the light: he understood that pressing is not always the right thing to do. [It] depends on the conditions.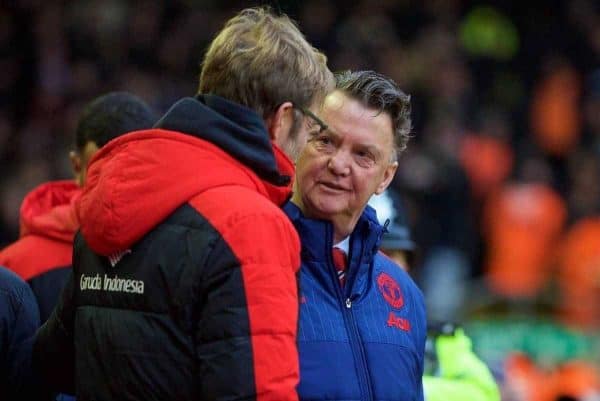 "His Dortmund [side] was more offensive than his Liverpool [side], where he learned that sometimes you have to 'fold' a little bit, collect your lines and counter-attack.
"That is good for Salah, Mane and Firmino because they are very quick to take advantage of the spaces behind the rival defence. Barca suffered it.
"I think Messi should ask himself how it is possible that he has not won a Champions League for so long."