While several transfers Liverpool might make this summer surround replacement back-ups or squad players, some fans expect a new first-team option to compete in the centre of midfield. Should this be the case, though?
It's fairly well-established that the Reds will be hunting for a new left-back to cover Andy Robertson, a new sub goalkeeper if Simon Mignolet departs and a new, versatile forward to cover and compete with the usual front three.
In midfield, though, reports are mixed.
Some supporters want a new creative or goalscoring name as a regular on the team-sheet, while the media-led rumour merry-go-round have had all sorts of names linked with the Reds.
Most recently, the mix of midfield talent suggested to be of interest to Liverpool don't even conform to a particular type, lending credence to the theory that few journalists actually know what the club are after.
Leicester's Wilfred Ndidi told Goal.com he was "flattered" with links to Anfield and Old Trafford alike, but that his focus was on the Africa Cup of Nations.
A combative player who holds fort at the base of midfield for the Foxes, Ndidi came second in the league last season for tackles made per 90 minutes.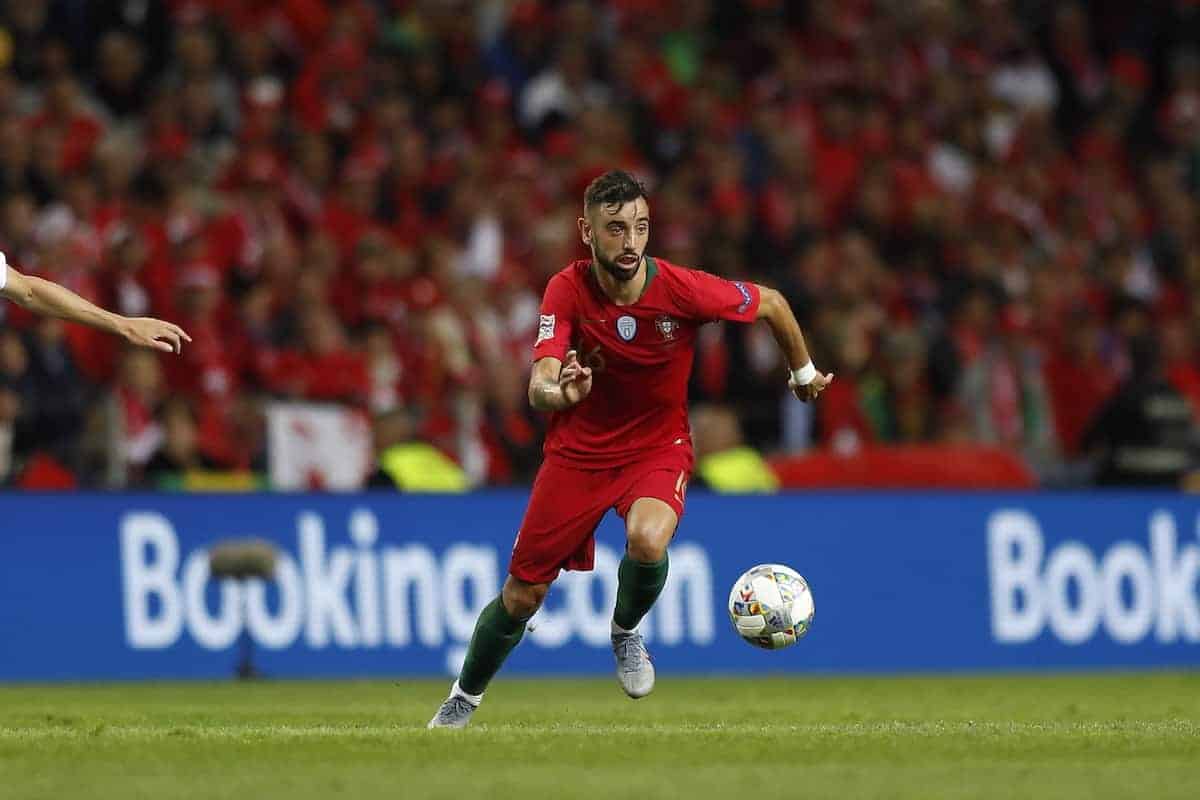 Overseas media outlets continue to link Liverpool with Portuguese attacking midfielder Bruno Fernandes, meanwhile.
While an exciting rumour to behold, the 32-goal man is an entirely different type of signing: a forward-thinking, forward-running addition who would easily cost €50 million or more.
Most recently, an intriguing interview with Dutch journalist Marcel van der Kraan revealed Liverpool are among the teams who have been regularly scouting Ajax midfielder Donny van der Beek.
The Dutch 22-year-old played a huge role in his team's run to the Champions League final and is a combined goal threat and creative outlet—but Van der Kraan says his compatriot would be "not the No. 1 [starter] for most clubs…[but] the perfect backup for the big clubs."
https://www.youtube.com/watch?v=VSRJ1g7sfBE
All these options are not quite what we might term firm links with the Reds, more like talented players who are being followed as a natural course of events by almost every leading club.
The big question for Klopp should be: can he get more out of the players at his disposal before bringing in others? As a firm believer in not buying for the sake of it, this is perhaps the only question which matters as far as the midfield goes.
As it stands, the midfield could consist next season of Fabinho, James Milner, Jordan Henderson, Gini Wijnaldum, Naby Keita and Alex Oxlade-Chamberlain. Adam Lallana is surely nothing more than back-up now, while Marko Grujic may or may not have involvement.
To be brutally honest, each of the four regular No. 8s—Wijnaldum, Henderson, Keita and Oxlade-Chamberlain—should be scoring a bare minimum of five goals apiece, given around 30-40 starts in all competitions. Only the Dutchman did last term, thanks to an April brace against Barcelona, while Henderson only played a third of the campaign in that role.
A fully fit Oxlade-Chamberlain and Keita fully settled could change much, here.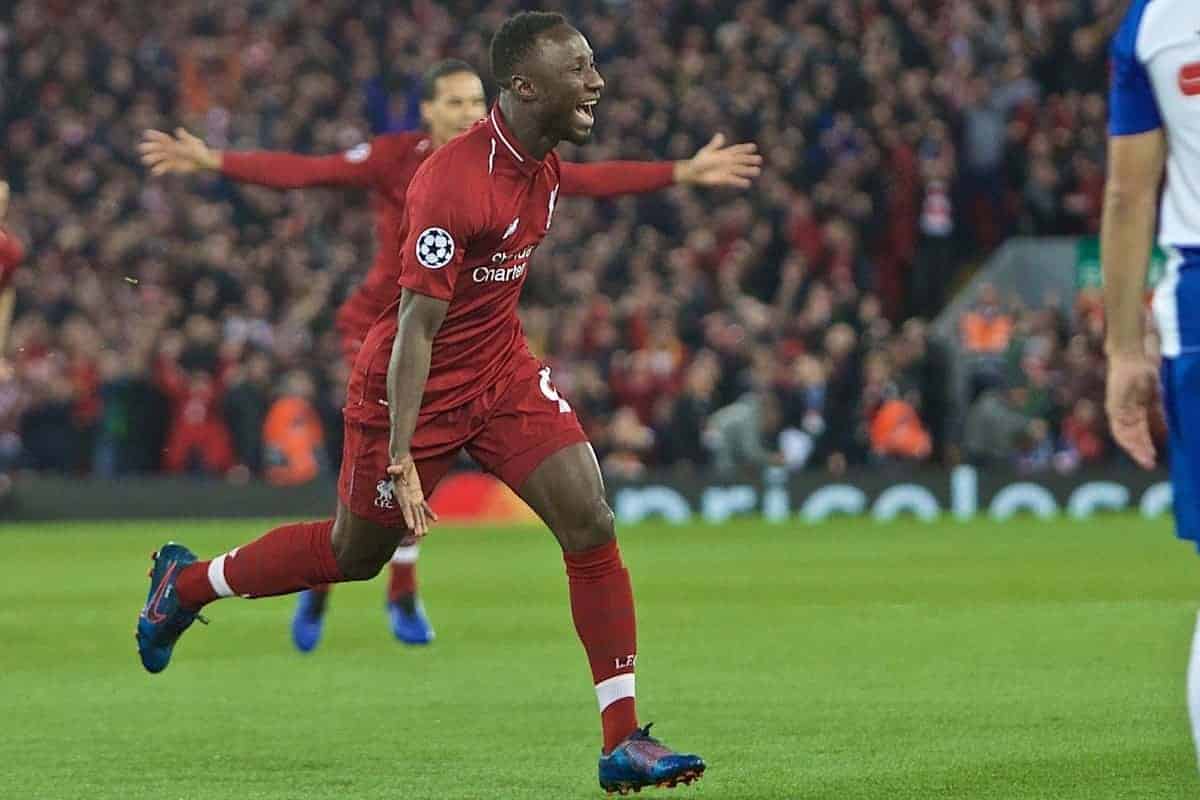 Just five apiece from that quartet—leaving aside Milner's penalties—would represent 20 goals, already an upgrade of 11 strikes from the campaign just finished.
At times it's not just "being capable" in a technical sense which has stopped the midfielders scoring, but the midfield tactics employed by Klopp.
Sometimes those No. 8s stop their forward runs on the edge of the box, aware as ever that they must press and chase back if possession is lost—but look what happens when the handbrakes are off.
Wijnaldum's goals against Barcelona. Henderson's big impact after shifting further forward. Keita's forays forward in the second half of the season. Five apiece, on average, is not an outlandish request for an offensive-minded midfielder, especially with a forward as selfless and mobile—leaving spaces for those deeper to exploit—as Roberto Firmino.
Maybe Liverpool's next step in their evolution is simply to allow one midfielder or the other to surge forward, further upfield and more often, to provide a greater range of attacking threats.
It might not be a big-money addition which is needed in midfield for Liverpool's goalscoring output to increase, but rather a timely tweak in the tactics at specific moments in some games.