Liverpool played Benfica B in an internal friendly ahead of the Champions League final, and the exercise had more to do with tactics than simple fitness work.
The Reds spent a week in Marbella in preparation for their clash with Tottenham, partly to acclimatise to the Spanish heat, partly to further bond as a squad and, largely, to train.
By all accounts it was an intense week of work, with Jurgen Klopp overseeing demanding sessions on the Costa del Sol, and it certainly paid off.
While neither side truly impressed in the final on Saturday night, goals from Mohamed Salah and Divock Origi were enough to secure Liverpool's sixth European Cup.
The credit for this achievements stretches far and wide, from the players, to the manager, to his backroom staff and to the supporters—but also to their behind-closed-doors friendly opponents.
Speaking to Portuguese outlet A Bola, Benfica B manager Renato Paiva explained how his side were selected due to their tactical similarity to Spurs—and were tasked with "recreating" Mauricio Pochettino's system.
"We recreated two of their offensive and two of their defensive moments, as well as the set-pieces we thought they'd use in the final," Paiva explained.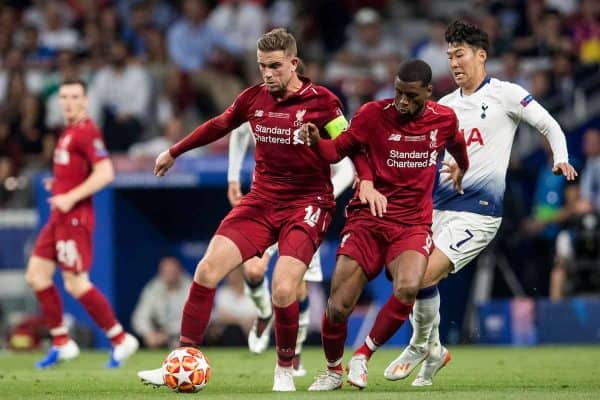 "We replicated their centre-back and goalkeeper buildup, their 4-2-3-1 defensive shape with the striker cutting between opposition centre-backs and the No. 10 obstructing Liverpool's No. 6.
"Vinicius mimicked Eriksen, Bernardo acted more like Alli and Jose Gomes was Kane.
"We had to adapt to that 4-2-3-1 shape, both defensively and in possession, with two midfielders dropping closer to the centre-backs during buildup to try and attract Liverpool's press.
"Tottenham would ideally want to attract Liverpool players closer to their box, so after a couple of passes between centre-backs and goalkeeper they can then attack the space in behind with their forwards and full-backs.
"We ended up just making slight tweaks to our regular system.
"A midfield triangle with Alli moving closer to the opposition centre-back (with Kane next to the other), Eriksen moving inwards to draw the full-back in while Trippier covers the wide space.
"Much like with Son and Rose on the left.
"Klopp complimented us: 'When you dropped your centre-backs to buildup we immediately set up the same press we used against Manchester City and you still managed to surpass it three or four times!'."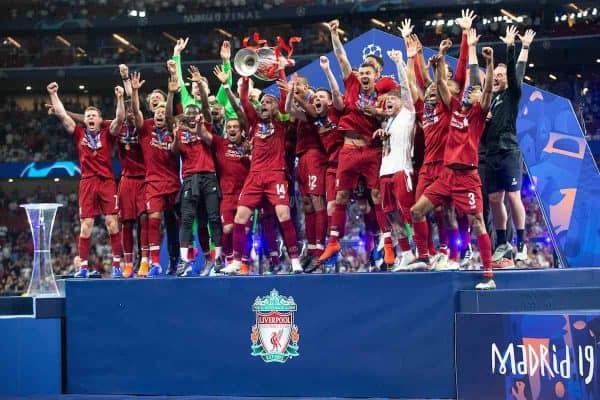 It was reported early in the week in Marbella that the Reds were struggling to find an opponent for their warmup friendly, with AZ Alkmaar among a host of Dutch clubs approached only to turn the opportunity down.
Paiva provided further insight into why Liverpool found this so difficult, and why they ultimately opted for his side.
"They couldn't pick an English team due to information leaks, they couldn't pick a Spanish team because Poch spent a lot of years in Spain, they couldn't pick a French team because Lloris is France's goalkeeper," he added.
"So they had to go with a Portuguese team."
This is a very interesting revelation by Paiva, and although Liverpool weren't at their best at the Wanda Metropolitano they were certainly not outperformed by a tired Spurs side.
It also highlights the importance of training camps in Klopp's tactical work, with trips away from Melwood often criticised for their perceived lack of end product.
---
* Credit to Tiago Estevao (@TiagoEstv) for translation.