Jurgen Klopp faced the world's media in a press conference as a Champions League winner after Liverpool beat Tottenham 2-0 in Madrid.
The boss led the Reds to the final a year ago, only to suffer defeat in Kyiv. Twelve months on it was the complete opposite in terms of outcome and emotion.
Klopp was naturally full of praise for his team, but also those behind the scenes, the support acts of the families and everyone associated with the club. Happy as he was with the win, the boss had another overarching emotion after recent final defeats, as he told reporters.
"I feel mostly relief. Relief for my family actually! The last six times we always flew on holiday with a silver medal! So this is for them as well!
"It's for all the people around the world, in the stadium with us, they are now celebrating like crazy."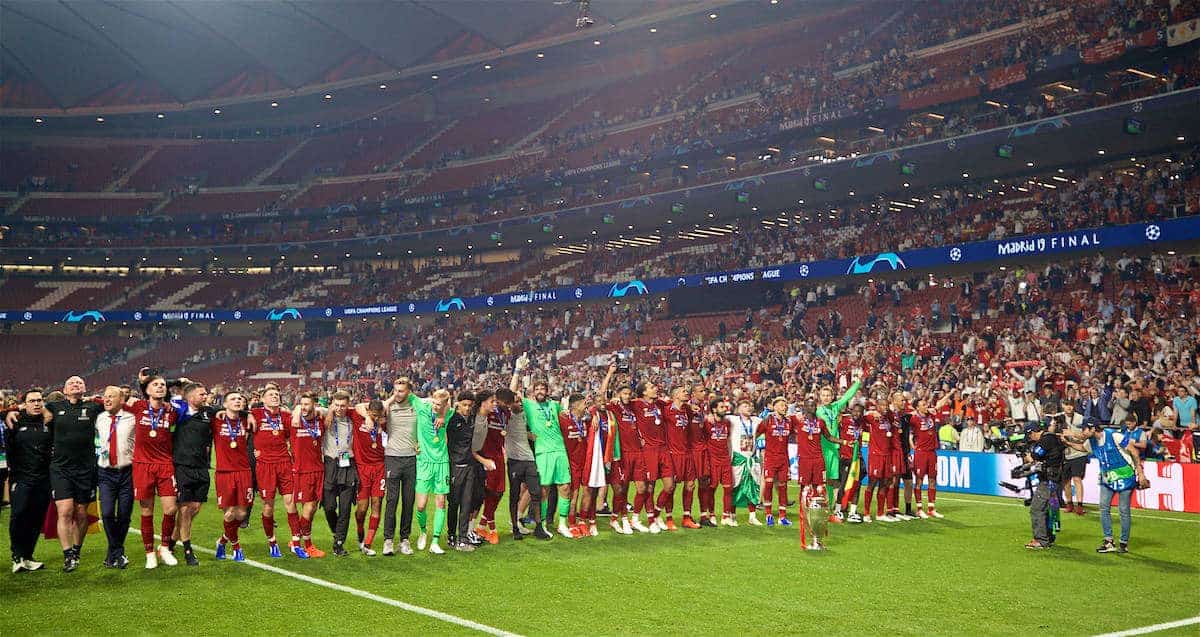 A season of immense effort and some superb results could have yielded a Premier League title as well, only for the Reds to be pipped at the end—which made it even more special and emotional to get over the line victorious in Madrid.
"We were all pretty much crying on the pitch. We were so emotional. It means so much to us.
"We won something. We will carry on. We want to win things. This is still the start for this group. That's big."
The job Klopp has done at Anfield thus far has been nothing short of spectacular and lifting the European Cup, Liverpool's sixth, is a full and complete justification of his work.
* Video source: ISNTV