This Is Anfield have brought you non-stop coverage of the final, celebrations and parade—now here's our video of the as-they-happened key moments in Madrid.
The build-up began as it did for all other supporters: outside the stadium, in the town, on the metro.
Fans upon fans, a sea of red dominating the city, songs making us heard for miles around.
From a vantage point inside the Wanda Metropolitano Stadium, the match atmosphere is clear—as is the emotion in celebration as Mo Salah's early penalty hit the back of the net.
The elation only grows in the second half, with Divock Origi's goal and, ultimately, the final whistle—the moment every fan had longed for, the season-defining moment which capped the brilliant 2018/19 campaign with the biggest trophy of all.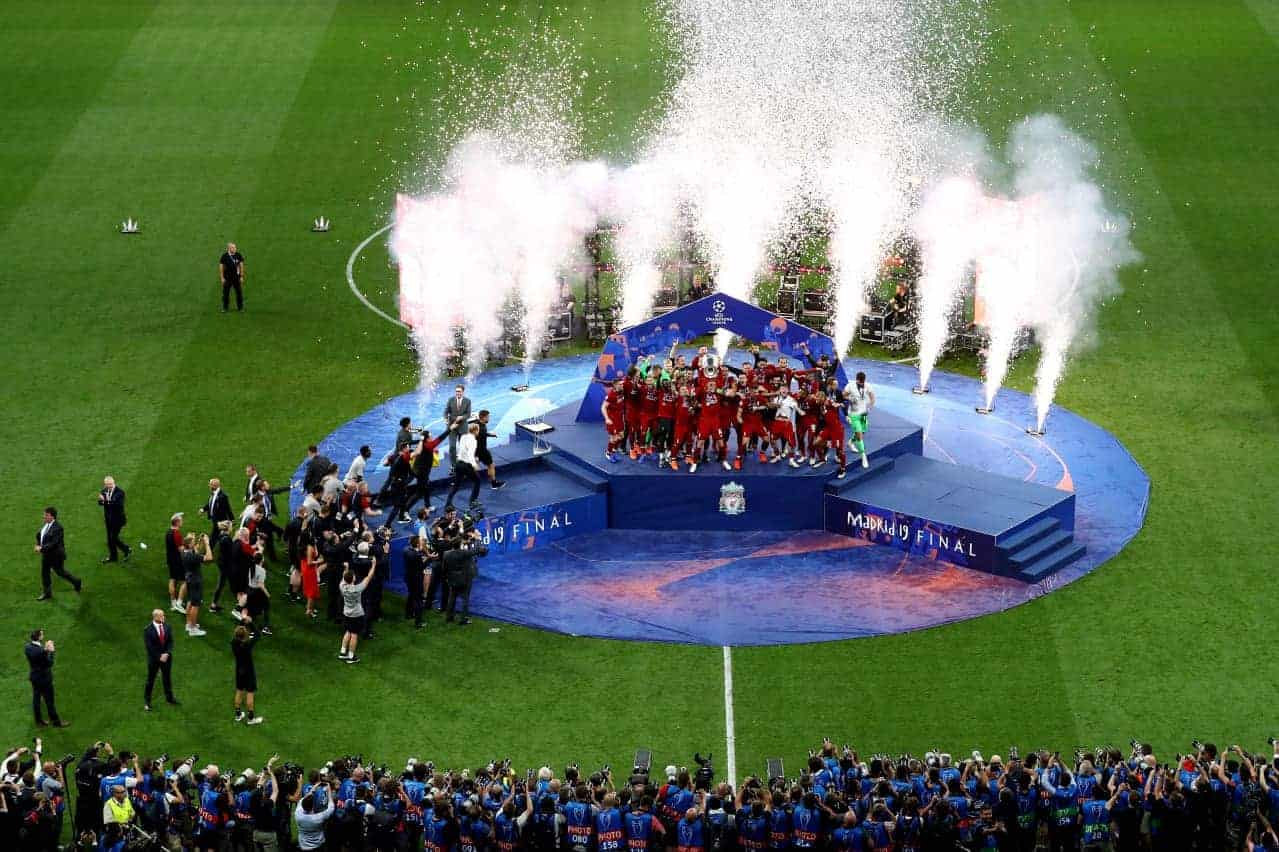 You know the rest: the songs, the chants for Origi and Co., the joyous outpouring of relief while the presentation stand was built on the pitch.
And then, the moment. The one which will come to symbolise the season in years to come, the one which will be forever ingrained in the memories of a generation of Kopites—and the moment which saw Jordan Henderson join the ranks of Liverpool captains lifting the European Cup.
Magnificent, memorable, unmissable magic in Madrid.
Liverpool FC, the champions of Europe again!