The Liverpool lineup has come a long way under Jurgen Klopp over the last three-and-a-half years—but perhaps the subs bench is the biggest indicator of progress.
A Champions League final isn't perhaps the fairest comparison to use, especially given the Reds were allowed 12 instead the usual seven on the bench.
But even so, strike the two kids who have yet to make their senior bow for Liverpool and the strength in depth was evident: Five current or former England internationals, a World Cup finalist, three very reasonable squad players and one Divock Origi.
Wind the clock back to Klopp's first game in charge and he could barely have dreamed of such riches.
Coincidentally, of course, the opposition for both Klopp's first match as Liverpool manager and his most recent fixture, the aforementioned final, was the same: Tottenham Hotspur.
As we can see from the following, though, the team is almost unrecognisable and the bench is altogether more impressive, reliable and high-value, all tremendous evidence of the Reds' progress under Klopp.
No. 34 – Adam Bogdan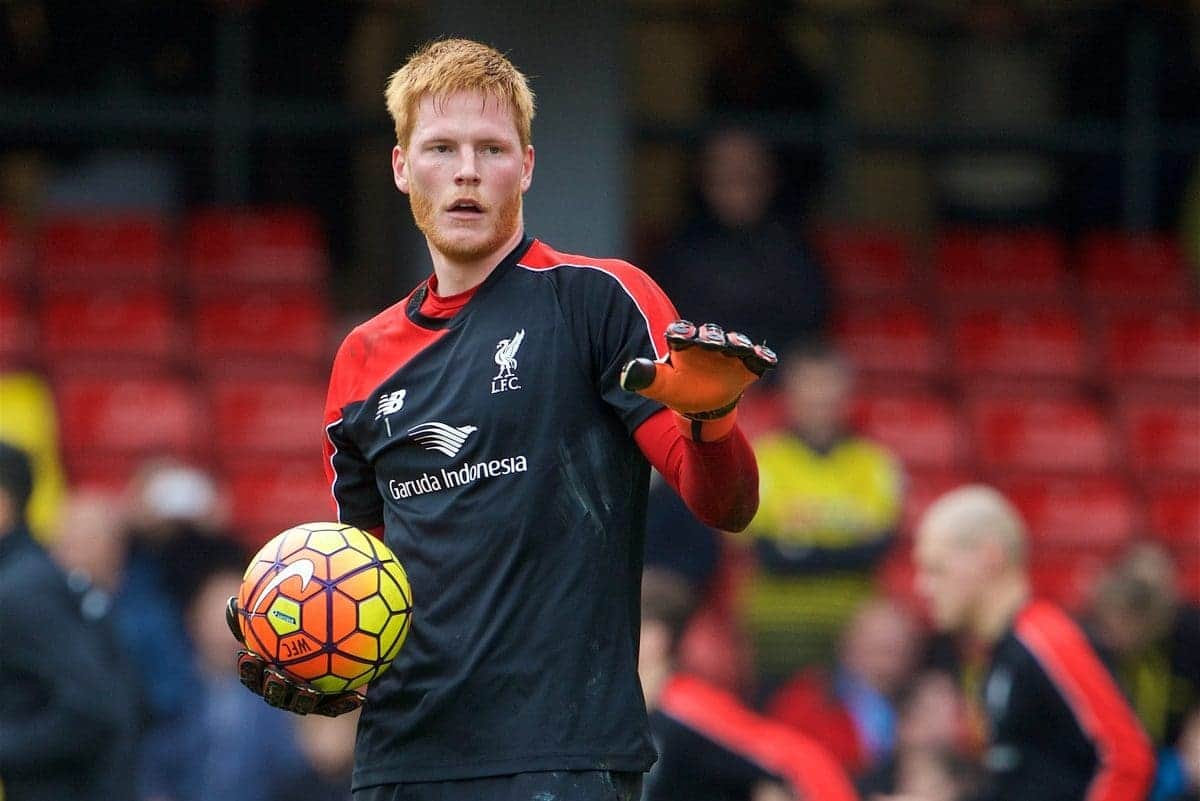 Position: Goalkeeper
Total LFC appearances: 6
LFC apps after Klopp's debut: 5
Next move: Loan to Wigan in summer 2016
Where is he now? Without a club
Many didn't realise but, until this summer, Bogdan was still at Liverpool!
He, along with the likes of Sturridge and Moreno, is being released upon the expiration of his contract, after playing on loan at Hibs in Scotland last season.
Bogdan was only ever brought in as back-up, one of Brendan Rodgers' last transfers, but he struggled badly in his few games with the Reds.
Unfortunate incidents against Watford and Exeter, in particular, saw him concede awful goals after errors and he was quickly usurped as the Reds' No. 2 by Danny Ward.
No. 4 – Kolo Toure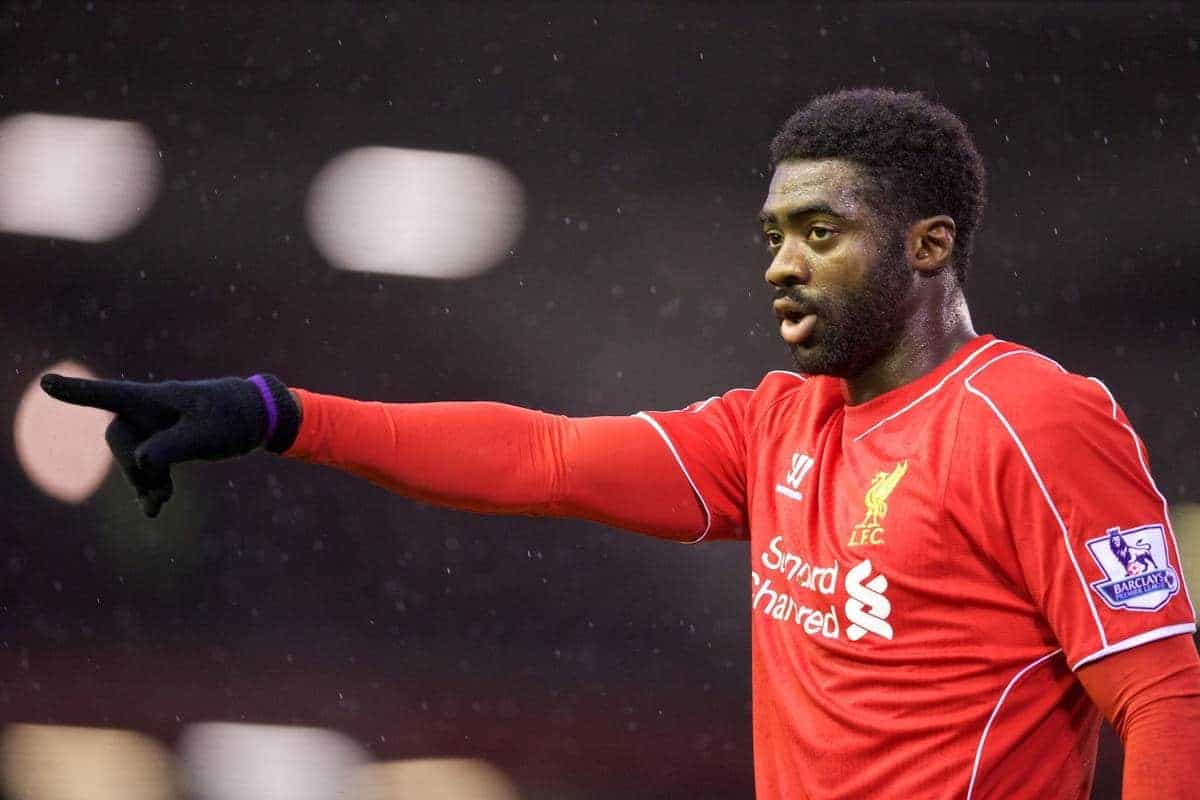 Position: Centre-back
Total LFC appearances: 71
LFC apps after Klopp's debut: 22
Next move: Released on a free to Celtic in summer 2016
Where is he now? Retired and first-team coach at Leicester
A cult hero in his short time at Anfield, Kolo's smile and give-his-all approach won him many admirers and he played a surprisingly important role at times.
He wasn't Jurgen's first-choice centre-back to start but won himself a place in the team for both cup finals.
Left for Celtic to rejoin Rodgers and has since become one of the former Liverpool manager's trusted coaches, at the Scottish side and now back in the Premier League.
No. 24 – Joe Allen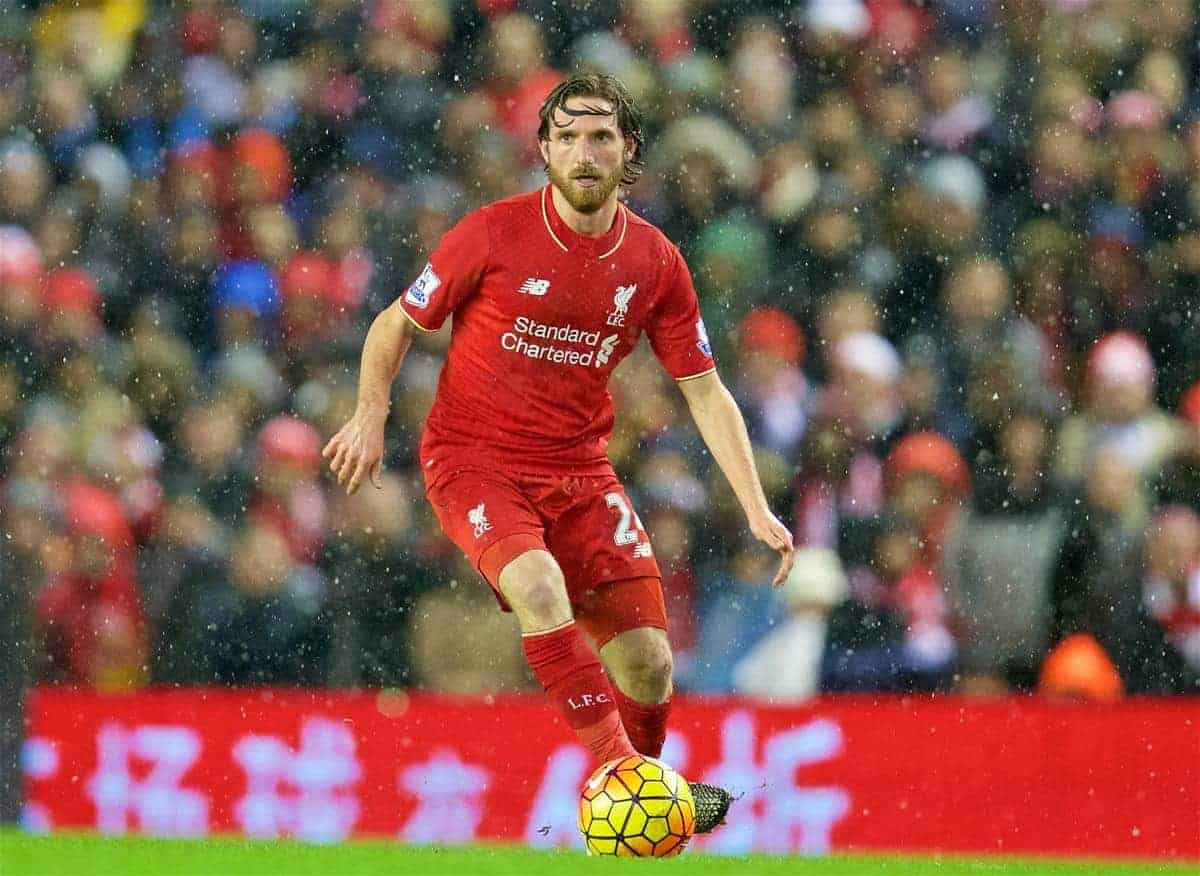 Position: Central midfield
Total LFC appearances: 132
LFC apps after Klopp's debut: 29
Next move: Transferred to Stoke City in summer 2016
Where is he now? Still at Stoke
Jurgen's first sub! Allen came on for Adam Lallana around 10 minutes before full-time in the 0-0 draw against Spurs—and that defined much of his time under Klopp.
Allen impressed at times, with his industry and ball-winning ability, but he was sub more often than not, including in both cup finals that season.
This seemed to make the Welshman's mind up, that he wanted more regular action, but it has come at the expense of being relegated to the Championship.
No. 33 – Jordon Ibe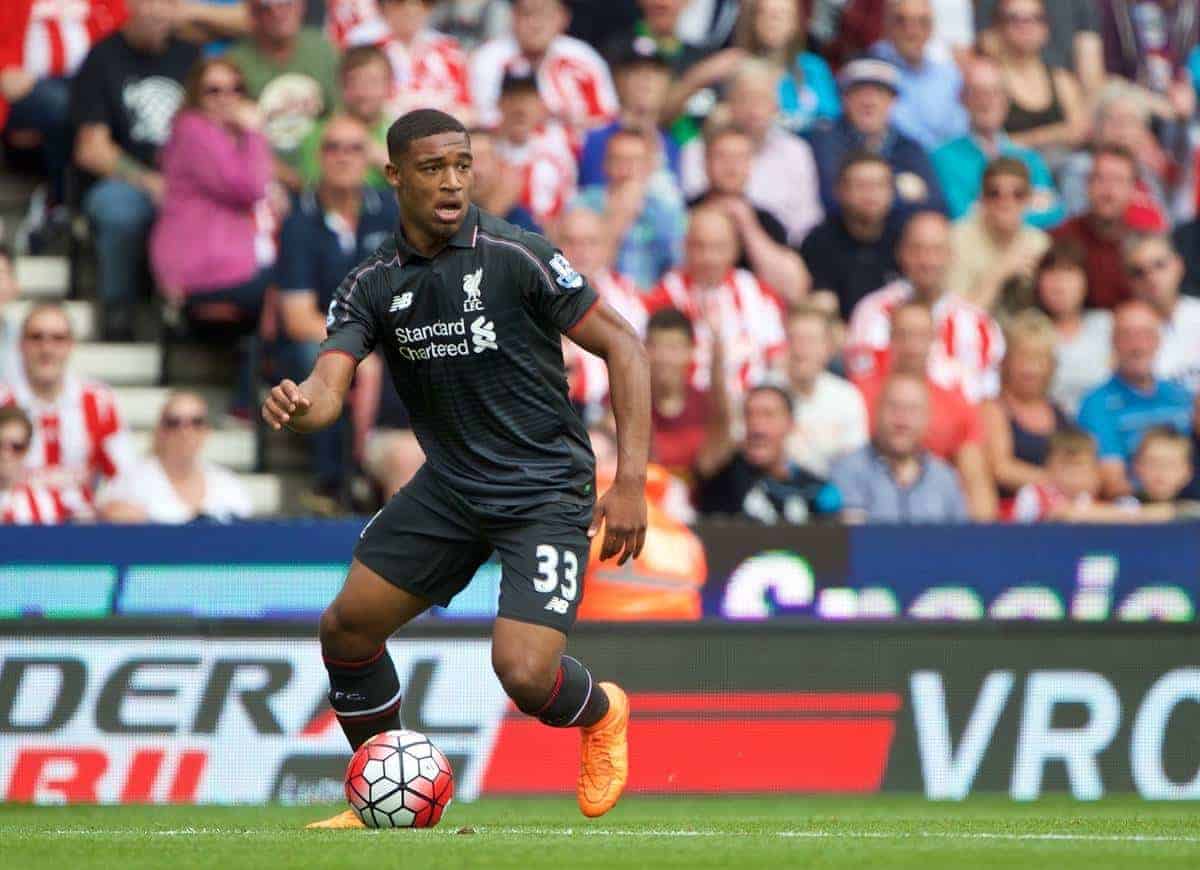 Position: Winger
Total LFC appearances: 58
LFC apps after Klopp's debut:
Next move: Transferred to Bournemouth in summer 2016
Where is he now? Still at Bournemouth
One of the first iconic Klopp moments, memes or soundbites: jogging toward the winger after full-time, a beaming smile on his face and shouting out "Ibeeeeeey!" after a particularly effective performance.
Ibe replaced Coutinho late on against Spurs in Klopp's first game—his second and final sub that day—and for a while he looked as though he'd be one to benefit from Klopp's more aggressive, fast-paced and attack-minded play.
But Ibe never had the consistency or intelligence to his game to be relied upon, and hasn't really improved since departing Anfield, either.
No. 48 – Jerome Sinclair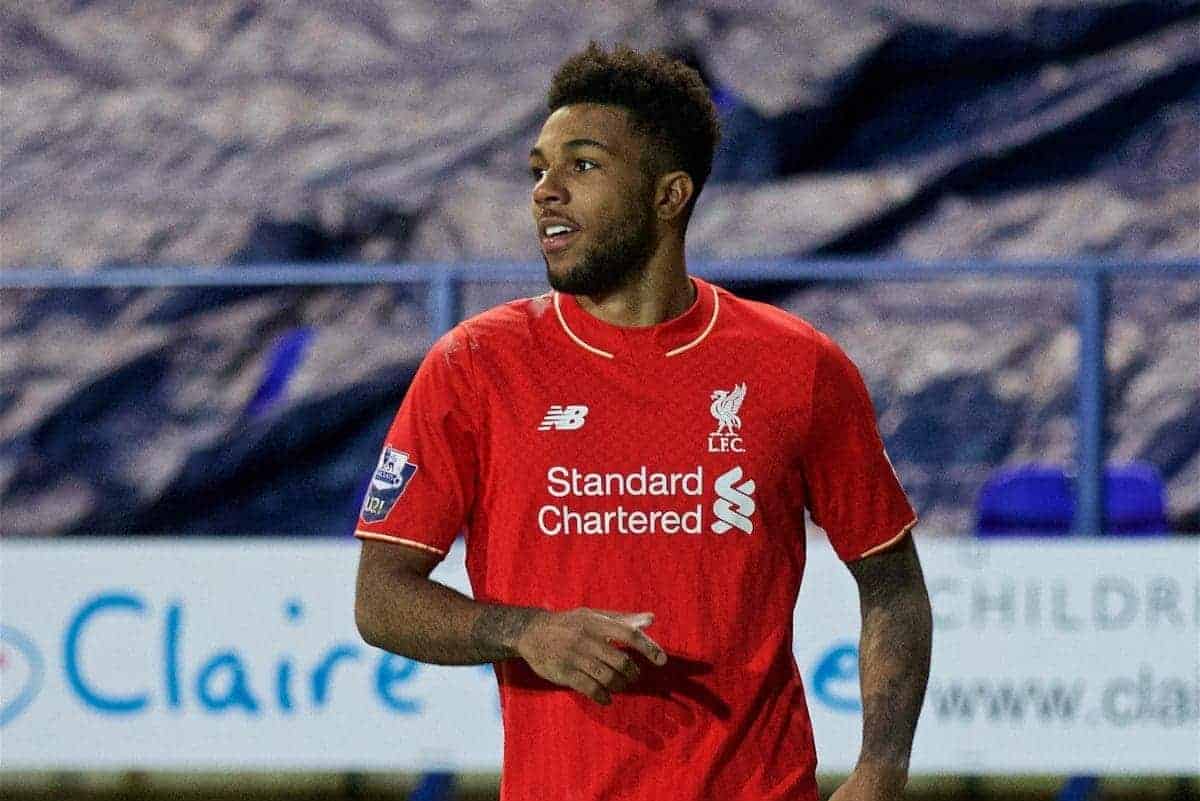 Position: Striker
Total LFC appearances: 5
LFC apps after Klopp's debut: 2
Next move: Refused to renew contract with Liverpool and moved to Watford in summer 2016
Where is he now? Last seen not banging them in on loan at Oxford in League One
He was on the bench and unused for Klopp's first game in charge, but that was his only appearance in the Premier League squad all season.
Already there was talk then that he wanted to go somewhere else who would allow his talent to flourish in a first-team environment; Liverpool tried to keep him, but Sinclair opted for a new path.
It hasn't gone so well.
He's still owned by Watford but has had another three loans away from them so far, two coming in the third tier last term: two goals in half a season for Sunderland, four goals in half a season for Oxford.
No. 53 – Joao Carlos Teixeira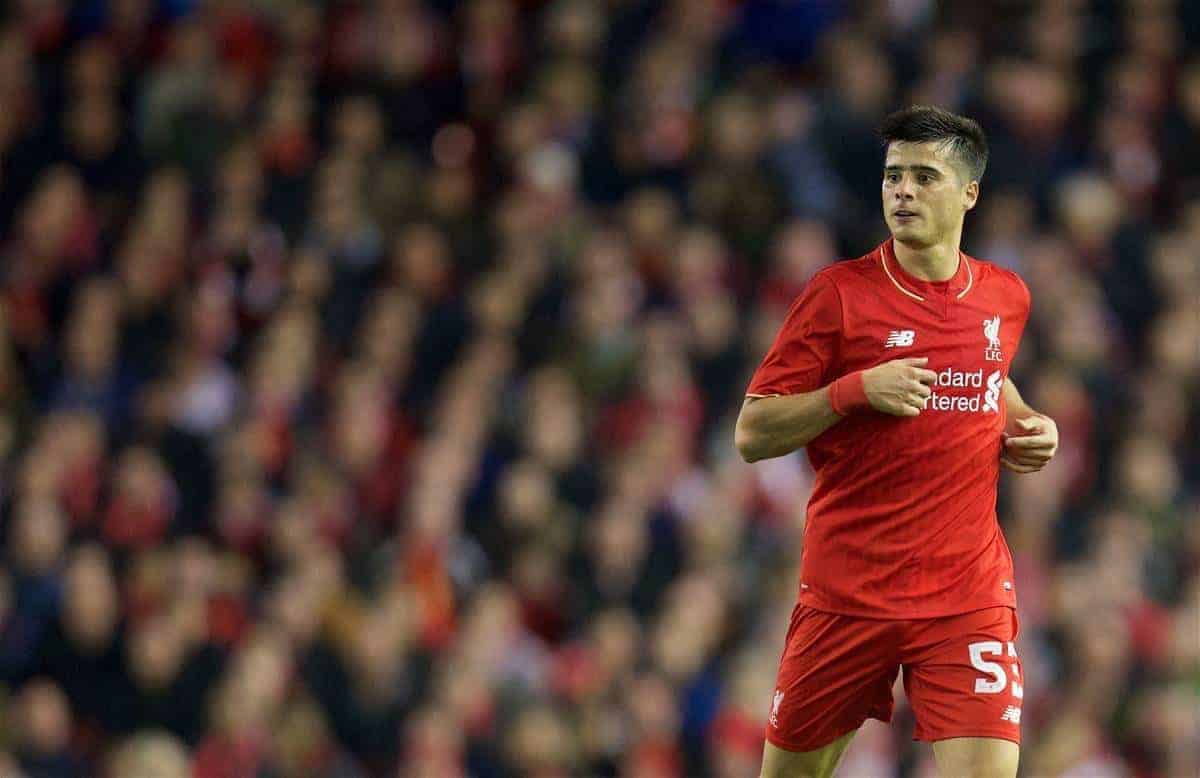 Position: Attacking midfield
Total LFC appearances: 8
LFC apps after Klopp's debut: 7
Next move: Porto in summer 2016 after his contract expired
Where is he now? Vitoria Guimaraes in Portugal's top flight
A talented and technical playmaker, he was given a few chances by Klopp and fairly regularly involved in that first half-season.
His contract was already running out, though, and he was already well into his 20s, so a move back to his homeland wasn't a huge surprise.
Has played for Porto and Braga sparingly and even a full season after his permanent move to Vitoria doesn't seem to have given him a starting role. Now 26 years of age.
No. 56 – Connor Randall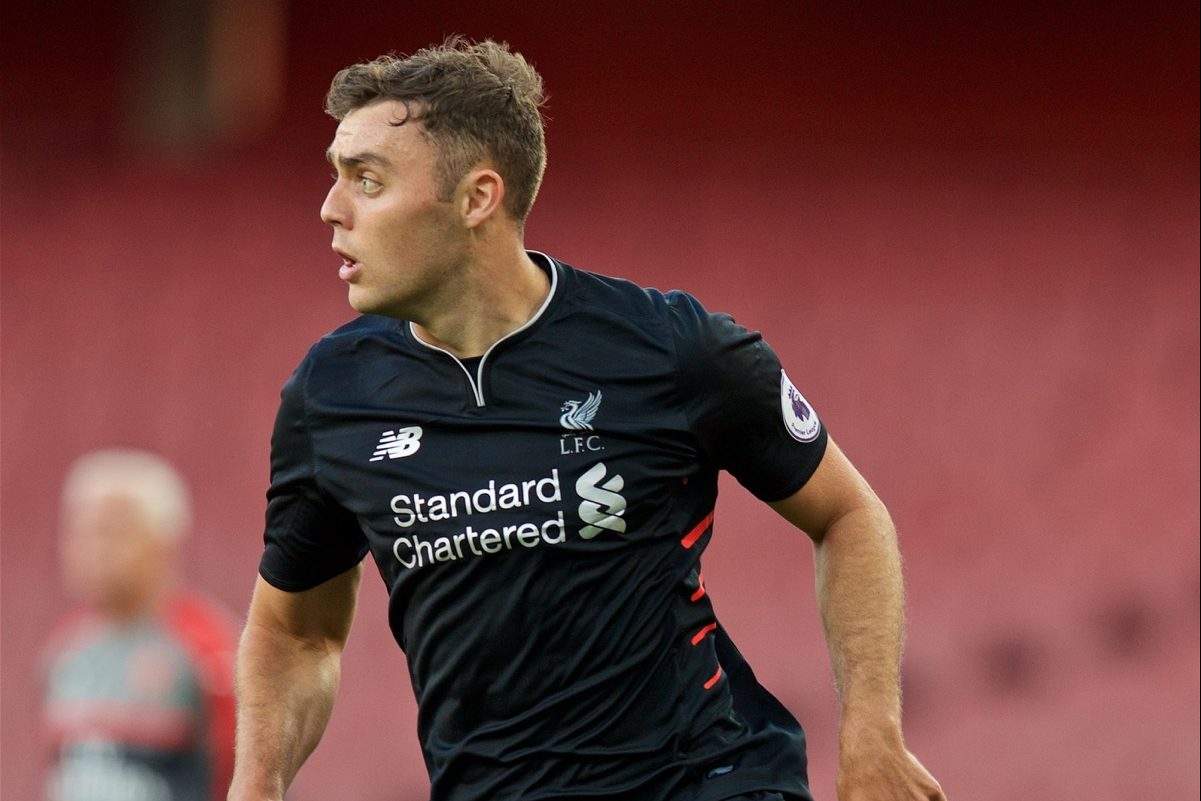 Position: Right-back, holding midfield
Total LFC appearances: 8
LFC apps after Klopp's debut: 8
Next move: A loan move to Hearts in 2017—the only member of that first subs bench to not move on the very next summer under Klopp!
Where is he now? Released by Liverpool this summer
Yes, the 23-year-old was still a Red until this month; he's been playing a support role for the U23s after a long-term injury and a one-game loan spell with Rochdale.
Now being released upon the expiration of his contract, Randall made every one of his Reds' appearances under Klopp, though seven of the eight came in that first October-to-May period before the boss began his restructuring.
A local lad who briefly made the breakthrough, something many of us would donate several internal organs to achieve.