Liverpool have been valued by Forbes at over $2 billion, taking a place in the top-50 sports clubs in the world for the first time.
On and off the pitch, the Reds have made huge strides over the last three or four years.
While Jurgen Klopp and his team have taken the Reds from top-four challengers to champions of Europe, the 'upstairs' at Anfield has seen similar growth.
Record incomes and profits seem to be announced with frequency at present, with new sponsorship deals and commercial ventures being added to huge TV broadcasting monies.
Now the latest edition of the Forbes 50—the most valuable sports teams on the planet—sees Liverpool FC included for the first time.
The club comes in at £2.18 billion (£1.74 bn), placing them 45th in the ranking after a 12 percent growth in valuation from one year ago.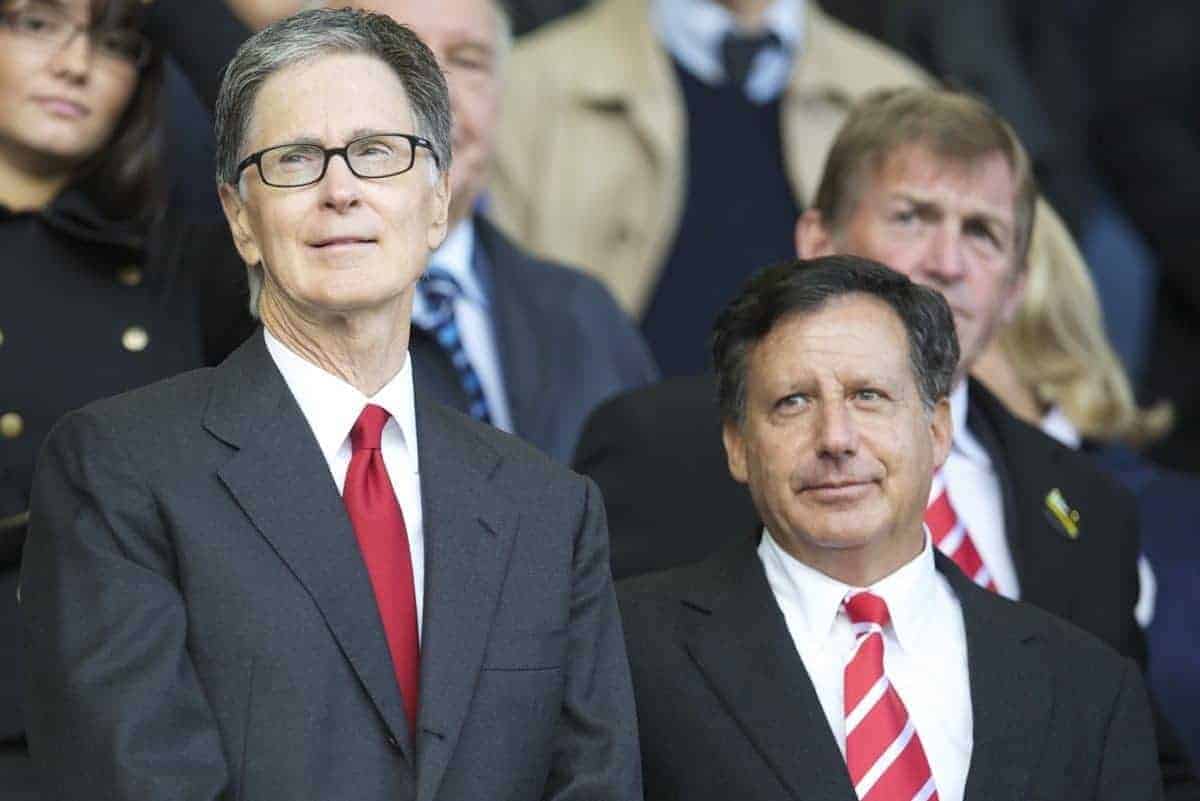 Forbes' most valuable teams
1. Dallas Cowboys (NFL) $5bn (£4bn)
2. New York Yankees (MLB) $4.6bn
3. Real Madrid (Football) $4.24bn
4. Barcelona (Football) $4.02bn
5. New York Knicks (NBA) $4bn
6. Manchester United (football) $3.81bn
7. New England Patriots (NFL) $3.8bn
8. Los Angeles Lakers (NBA) $3.7bn
9. Golden State Warriors (NBA) $3.5bn
10. New York Giants (NFL) $3.3bn
10. Los Angeles Dodgers (MLB) $3.3bn
25. Manchester City (football) $2.69bn
32. Chelsea (football) $2.58bn
42. Arsenal (football) $2.27bn
45. Liverpool (football) $2.18bn
---
The Reds are still some way off the very highest-ranked teams, with NFL outfit the Dallas Cowboys holding onto first place with a $5 bn valuation.
Real Madrid are the highest football side, third place and $4.24 bn.
Barcelona and Manchester United are in the top 10, while the Reds' owners FSG also have their baseball side, the Boston Red Sox, coming in at 12th, at $3.2 bn.
Bayern Munich, Man City, Chelsea and Arsenal are the other European football sides ahead of Liverpool.
John Henry and NESV bought Liverpool for £300 million in 2010, around $477 million at the time—meaning the club is now worth around 4.5 times more than it was nine years ago.
It's another example of the continued growth, power and appeal of the club, which will only increase as the Reds fight for more major titles.