You can opt out of watching pre-season. It is a concept which is entirely optional. In fact, once-upon-a-time, we never got to see much of it at all, unless you made the effort to go to a game yourself.
I can remember the summer of 1989, when Liverpool took part in the Makita Tournament, at Wembley Stadium.
It was one of the first pre-season tournaments of its type in the UK. It was a complete and utter oddity to see a Liverpool game prior to the first league game of the season, that wasn't the Charity Shield.
Dynamo Kyiv and Arsenal were our opponents. We beat the Ukrainians 2-0 in the semi-final, yet lost to the side from Highbury 1-0 in the final.
Inferiority Complex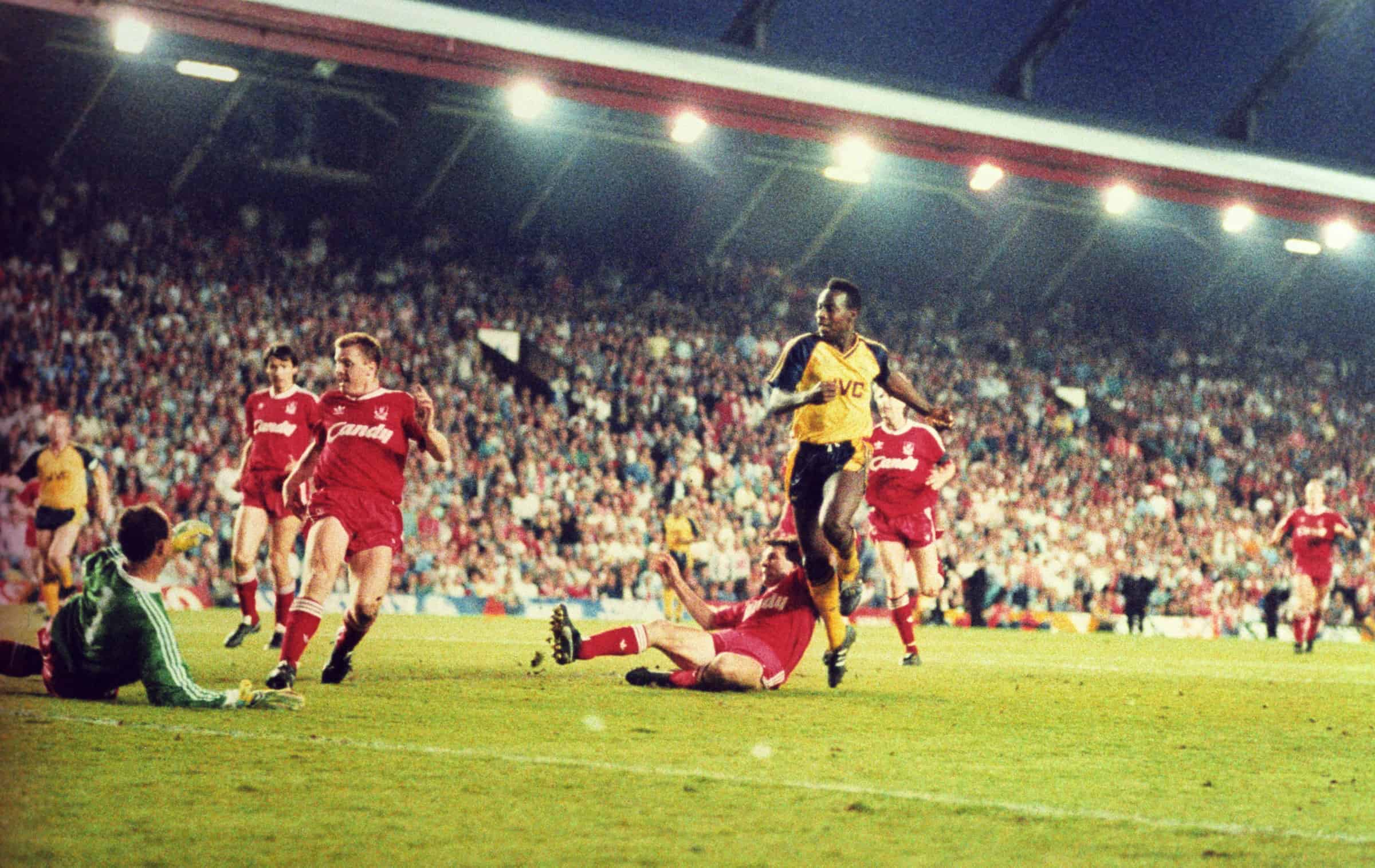 It was a result that massaged a bit of a growing complex we had about Arsenal at the time. We were not much more than two months on from them having snatched the league title from our grasp, at Anfield, on that Friday night.
It was totally bizarre to see these games broadcast live on ITV. The two games we played were also within 24 hours of one another. It ushered in an era of pre-season being seen and heard, rather than it being something much more intangible.
You have to understand, up until this point our take on pre-season back then was gleaned from condensed match reports in the sports pages of the Liverpool Echo, which amounted to roughly six paragraphs and a team line-up—from which you learned that Jim Magilton had made a cameo appearance as a 73rd-minute substitute, set against some picturesque Scandinavian backdrop.
Summer wasn't really for football back then, unless it centred around a World Cup or a European Championship. Summer was the preserve of tennis, cricket and golf.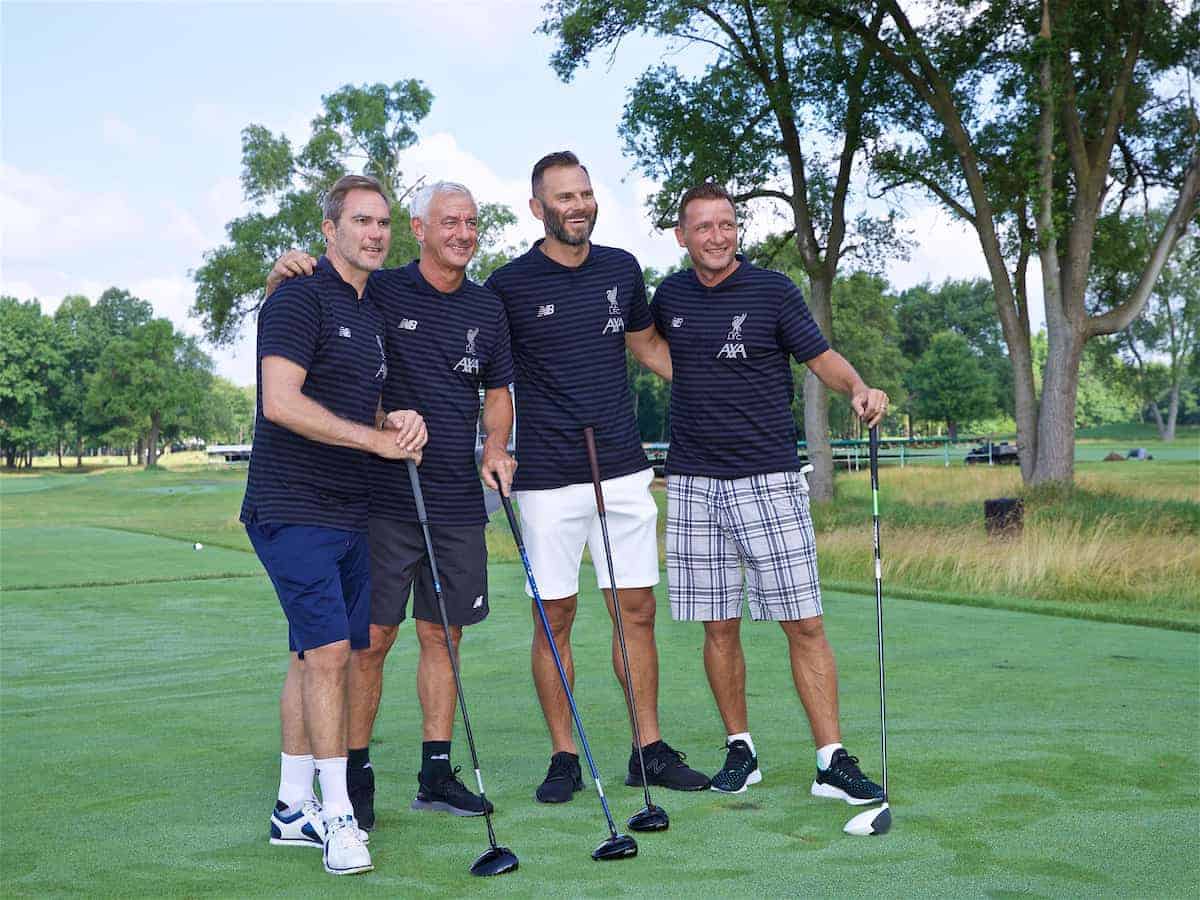 One week prior to Liverpool losing at Wembley to Arsenal, Mark Calcavecchia had won the Open Championship at Royal Troon, edging out Wayne Grady and Greg Norman in a tense four-hole play-off.
At cricket, England were busy capitulating in the Ashes series against Australia, losing a six-test series 4-0, using an unwieldy 29 players compared to the 12 used by the ruthless Australians.
Earlier in the summer, Boris Becker and Steffi Graf had made it a West German double at Wimbledon, when they won their respective singles championships against Stefan Edberg and Martina Navratilova.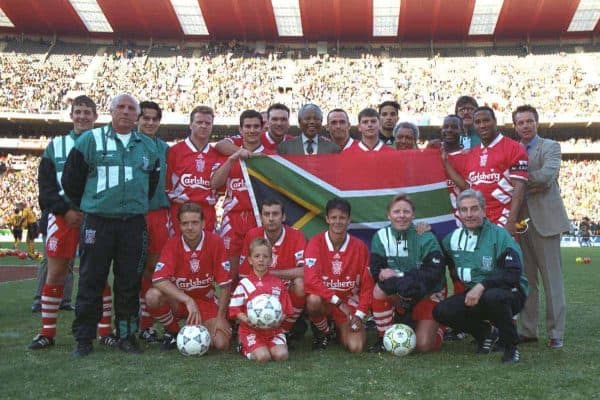 Of course, in 2019 you don't get to see the Ashes and the Open Championship live on free-to-air television in the UK, as you did in 1989. The world of the floating general sports viewer has diminished dramatically.
With other distractions around and a lack of wall-to-wall football coverage, when it came to pre-season football we would read the minimal match report, peruse the line-up, look for positive mentions of the new signings and nod sagely at the subs used.
Before, inevitably, heading back to the sun lounger, or the television screen for summer sports.
Charity begins at home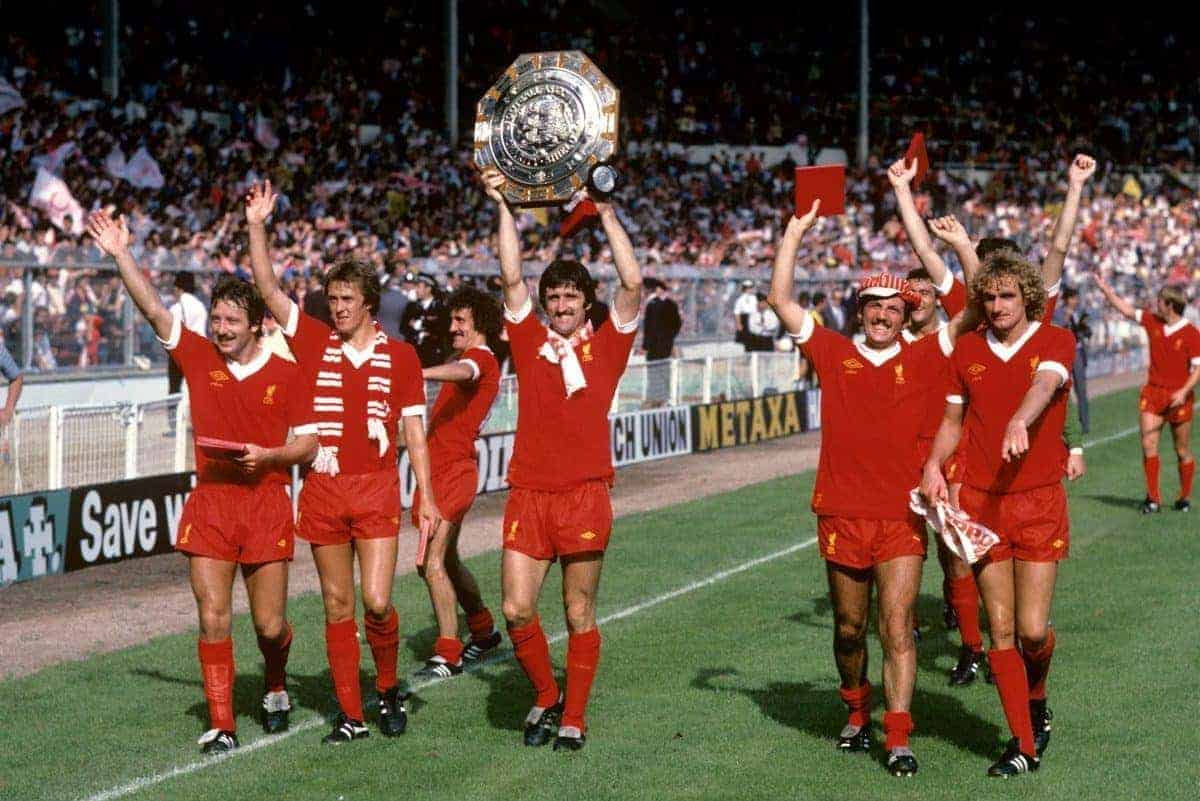 Eventually, we would then come to for the Charity Shield.
The sun shone brightly, and it felt like an occasion. It was rare that Liverpool weren't involved.
Old Wembley and the twin towers seemed such a mystical place, until you actually went there, only to discover it was no more than glorified toilet in a far-from-glamorous part of north London.
That long walk from the tunnel, the hexagonal nature of the shadow that was cast upon the pitch by the roof, the distinctive goalposts and netting, plus the concept that only games of massive importance took place there.
It all offered an awe-inspiring illusion of grandeur.
Essentially, you would go directly from being kept in the dark through the mundanities of pre-season tours of northern European, to this showpiece event at Wembley on a sunny Saturday in early-to-mid August, where an octagonal shield and bragging rights would be the prize.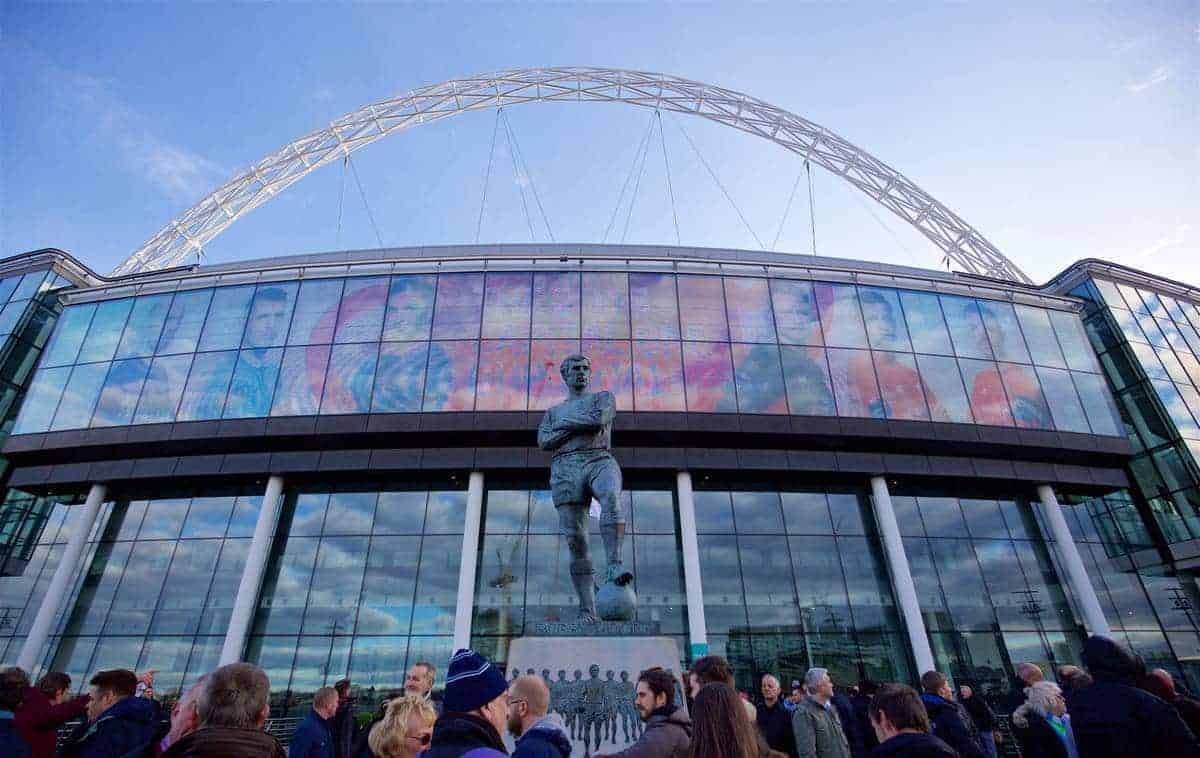 Now, we are written off as a team during a spate of pre-season losses when we have yet to field our strongest line-up, while the traditional curtain-raiser becomes a title decider.
It is nothing short of bonkers.
New Wembley isn't even a place of inspiration.
An unappealing arch, a venue which is the image of an oversized Reebok Stadium, or whatever name Bolton Wanderers' administrators have procured for their ground for a forthcoming campaign that they might not be able to complete.
They even changed the name of the game. The Community Shield has been in operation since 2001. It is a title that sounds like it has been partly lifted from the game of Monopoly.
It's not the winning…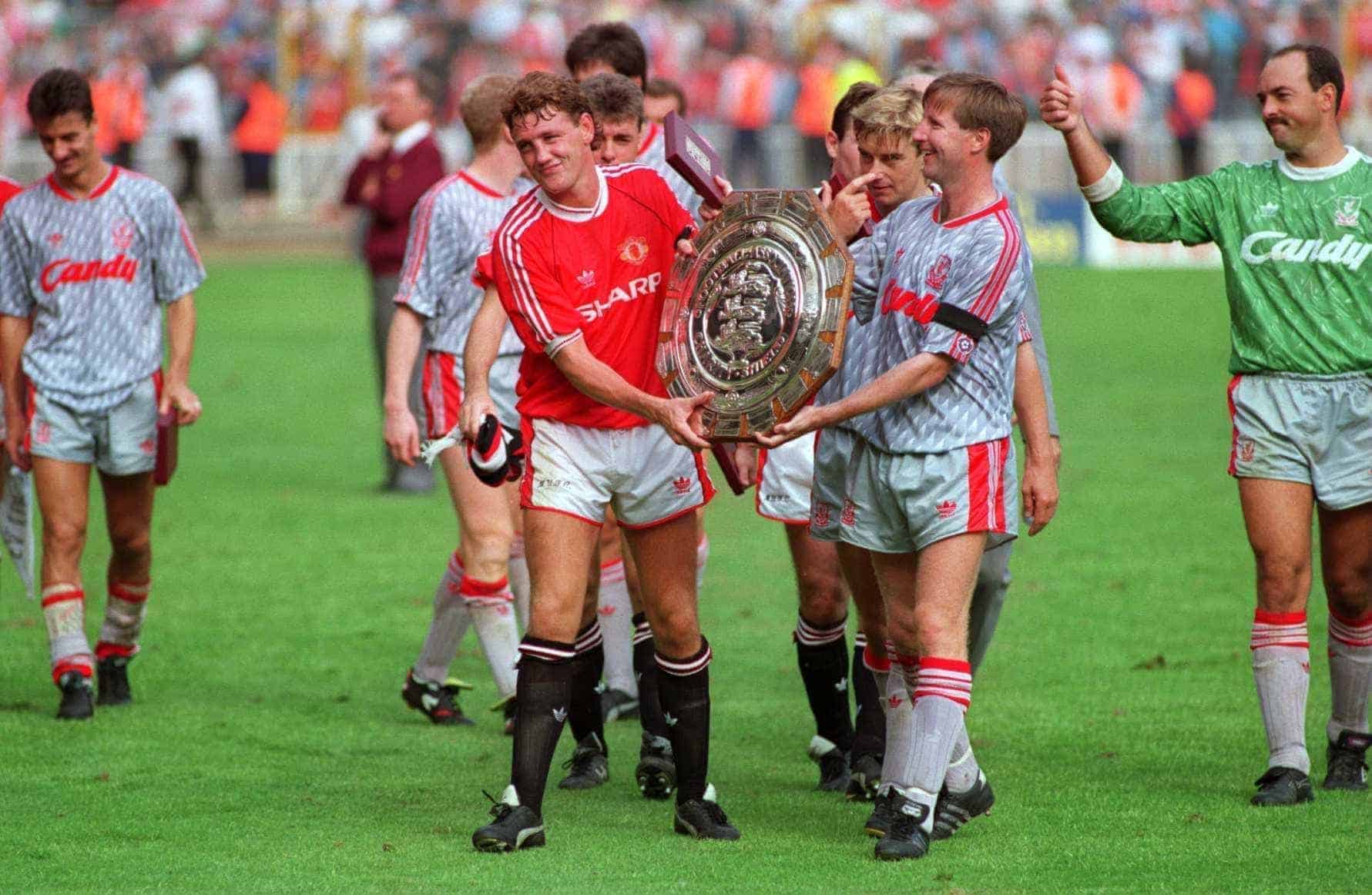 Bob Paisley always used to say it wasn't about the winning of games like the Charity Shield, the European Super Cup, or the World Club, but that it was just qualifying for them that mattered, as it meant you had won a trophy of substance to be there.
Does anyone really remember us losing the 1983 Charity Shield to Manchester United, or do they just think of us winning a treble of league title, European Cup and League Cup in the 1983/84 season?
Whichever version of the Shield is on, it attained perfection back in 1979 anyway, when Kenny Dalglish and Terry McDermott tore a talented Arsenal side apart on a stupendous summer day.
It'll be alright on the night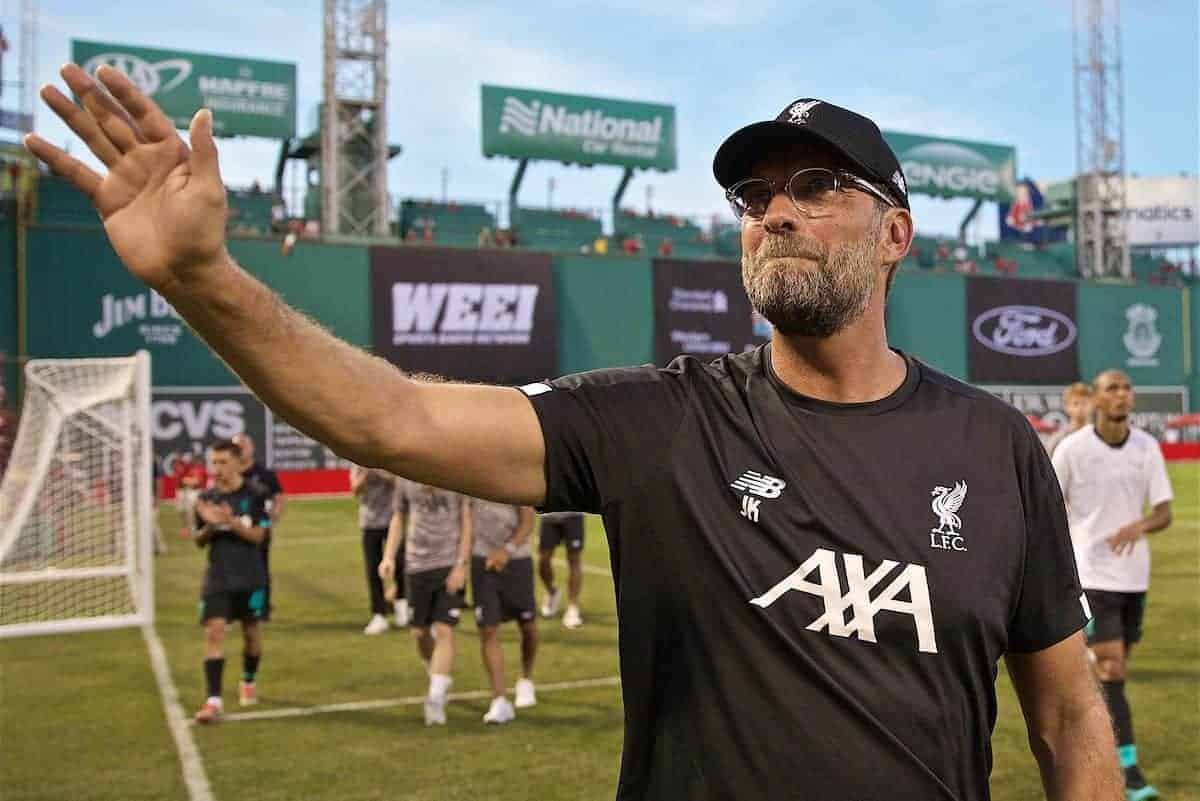 It isn't the be-all and end-all if we win or lose against Man City on Sunday. It is not going to be a success or failure that comes armed with any guarantees of how we will do over the following nine months.
Football throws out its own bespoke shapes and Liverpool will be ready for the main course, a week on Friday, when Norwich City roll into Anfield.
Don't take too much pain from pre-season. It always was and always will be something and nothing.