Rafa Benitez has been announced as Chinese Super League outfit Dalian Yifang's new manager, after an abrupt end to a reign at Newcastle unbefitting of his aura.
Rafa's time at Newcastle has, predictably, come to an end.
His spell on Tyneside has been like watching one of your best friends take on a relationship with a potentially beautiful or handsome soulmate, who has an unfortunate propensity to go off the rails and whose dad is a bit 'out there'.
Laws of Average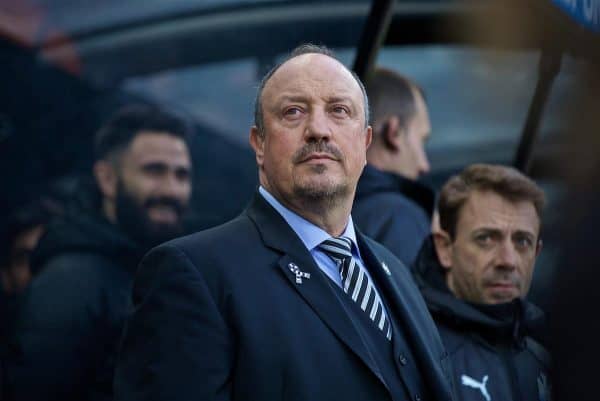 Operating under the laws of average that somebody must get it right at St James' Park eventually, armed with the tactical tools he is naturally blessed with, plus his added in-built stubbornness and bloody-mindedness, Benitez fitted the brief better than anyone else has at Newcastle since Bobby Robson was at the helm.
Unsure about him when he first arrived in the northeast, the Newcastle supporters soon started to view Benitez in the same light as most Liverpool fans had and still do.
I was never quite sure if I felt they deserved him or not, as Newcastle fans can switch from class to crass in 0-6 seconds.
I can remember taking part in a podcast about Benitez a few months before he took the Newcastle job.
During this podcast, Sachin Nakrani, Jim Boardman and I indulged ourselves with a retrospective chat about his time in charge at Anfield.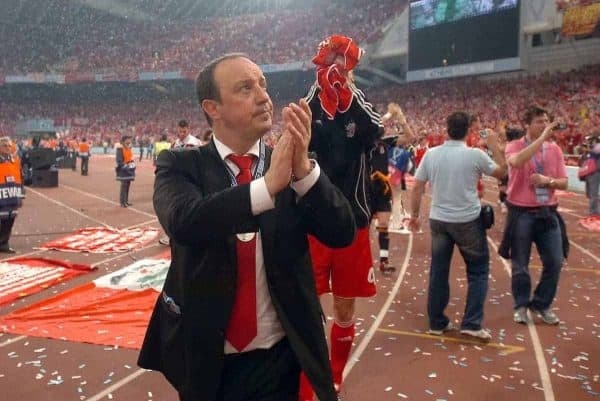 We spoke not only of the football, his tactical acumen, his shrewdness in the transfer market, those incredible European nights, Istanbul, Athens, Cardiff, Hicks and Gillett and a near-miss on the Premier League title.
But we also spoke of the sheer class of the man, of how he and his family fell for Merseyside and of his warmth and generosity.
As the penny began to drop in Newcastle that Benitez was indeed an absolute gift of a manager, our little podcast resurfaced in the local media up there.
It did the rounds, quotes were used, and it gave those who listened to it an idea of the force Benitez can be when in the right football and cultural environment.
In the wake of his swift departure from Real Madrid, Benitez and Newcastle were perfectly suited. Almost.
Rock vs. Hard Place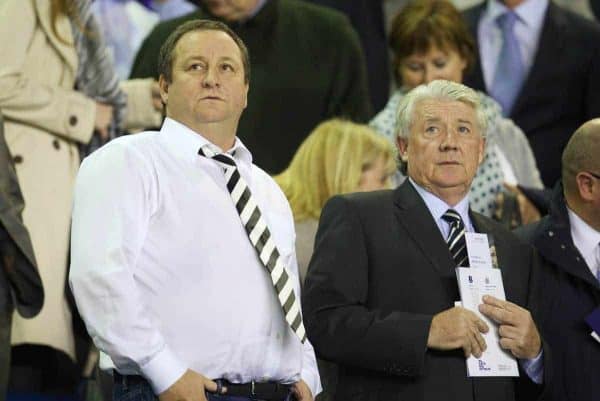 Mike Ashley is even more stubborn than Rafa.
A man who knows that Premier League football clubs are valuable assets, despite being universally despised by the supporters of the club he owns, he continues to play the waiting game when it comes to the regular rumours of a prospective sale.
Ashley will not relinquish his hold on Newcastle until he wrings every penny from an eventual buyer.
This is a stipulation that even seems to be ahead of the immediate wellbeing of the asset he attempts to sell.
In the most peculiar of environments, Ashley's need for supreme control at a club he might sell at any moment meant that he was unwilling to cede extra team autonomy to Benitez, who simply wanted to build something strong and lasting at Newcastle.
To turn them into a club that could challenge for something more ambitious than simply water-treading.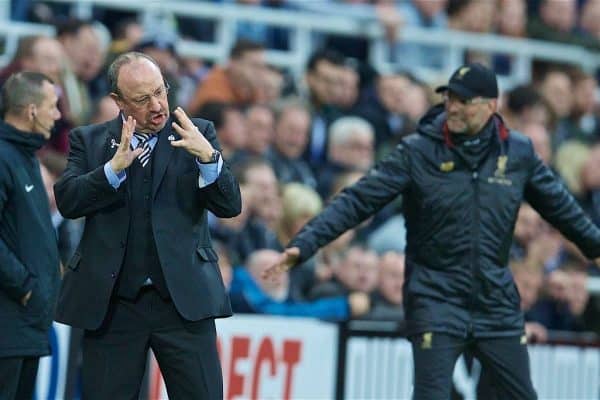 Give Benitez what he wanted, or at least meet him halfway, and he would have made Ashley's Premier League asset even more valuable. More alluring to potential buyers.
Ego could not be put to one side however, and a power struggle ensued.
Now, they are a club where Jose Mourinho and Gary Monk are given equal odds on being the next manager.
I doubt there is anywhere else in the upper levels of English football where such a scenario could occur.
New Horizons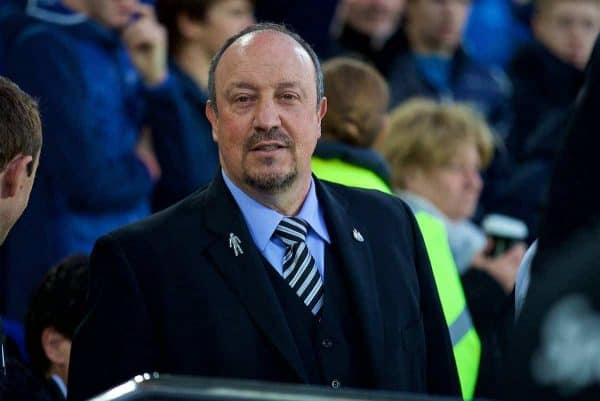 Benitez meanwhile, has opted for a new venture in the Chinese Super League with Dalian Yifang, although all the noises he made were that he would be much happier to remain in the Premier League.
To have been granted his wish, Benitez would have had to play his own waiting game.
Premier League vacancies will only start to appear as autumn turns to winter, and even then, he would likely only have picked up a club that is struggling towards the foot of the table.
His stock has unmistakably risen again, though.
If an ambitious project had presented itself, rather than taking on yet another Premier League basket case perhaps he could have returned to Serie A, where he played a big part in the rejuvenation of Napoli.
La Liga certainly doesn't seem to appeal to Benitez, despite it being the league of his home nation.
As lucrative as a move to China is, it probably comes as there are no viable alternatives and he doesn't want to take a break from the game.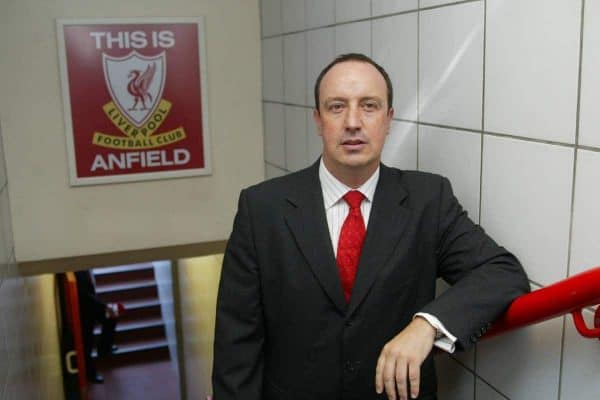 It is now 15 years since Benitez arrived at Anfield, and nine years since he departed the club with both pride and sadness.
He still feels like a part of the furniture at Liverpool, though; that he is still one of our own, that he is simply out there trying to spread the gospel that there are better ways to do things.
That you should always give your all and to do it with class.
Behold the Beauty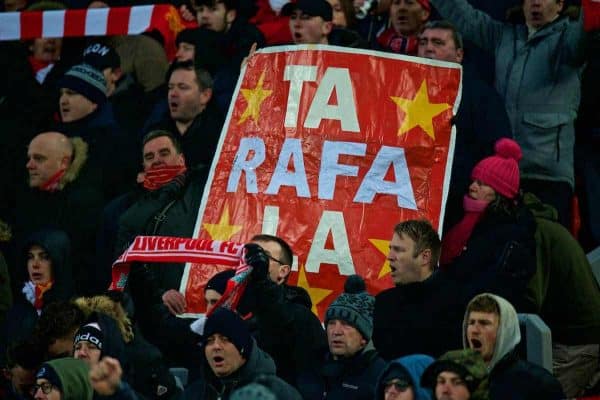 When it comes to Benitez, the beauty is in the eye of the beholder.
Newcastle supporters saw the light under him and they will mourn his departure for many years to come.
There is even a vocal minority of Chelsea fans who would have welcomed him back, maybe even many more who remain silent about it.
Of course, it would have been an unedifying sight to see him go back to Stamford Bridge, and in the long-term I will be hoping he finds a home that gives him the chance to build something in his own remarkable vision, a home that deserves him.
Just as long as it is never at the expense of Liverpool…