Alisson leaving the field injured against Norwich leaves Jurgen Klopp with a short-term dilemma to ensure goalkeeping cover remains in place.
Adrian came on to make his debut at Anfield on Friday night and, with Alisson set to be sidelined for up to six weeks, he'll be the No. 1 for the upcoming games.
A sub goalkeeper is required, though, and they must be of a reasonable standard so that they could do at least a passable job if called upon—remember when Alex Doni and Brad Jones were brought in in quick succession after red cards?
Caoimhin Kelleher is Liverpool's third-choice stopper but isn't quite yet 100 per cent fit, and is entirely untested at senior level. The boss may have faith enough in him to play if needed, but until he's back to full strength—it was a wrist injury, so pretty much needs to be back to 100 per cent—the Reds may look elsewhere.
A short-term deal for a free transfer could be arranged, with a few goalkeepers currently available after leaving their previous clubs.
There's also an additional goalkeeper currently unattached who the Reds could re-sign in a Fabio Aurelio-style turn of events: Adam Bogdan!
Andy Lonergan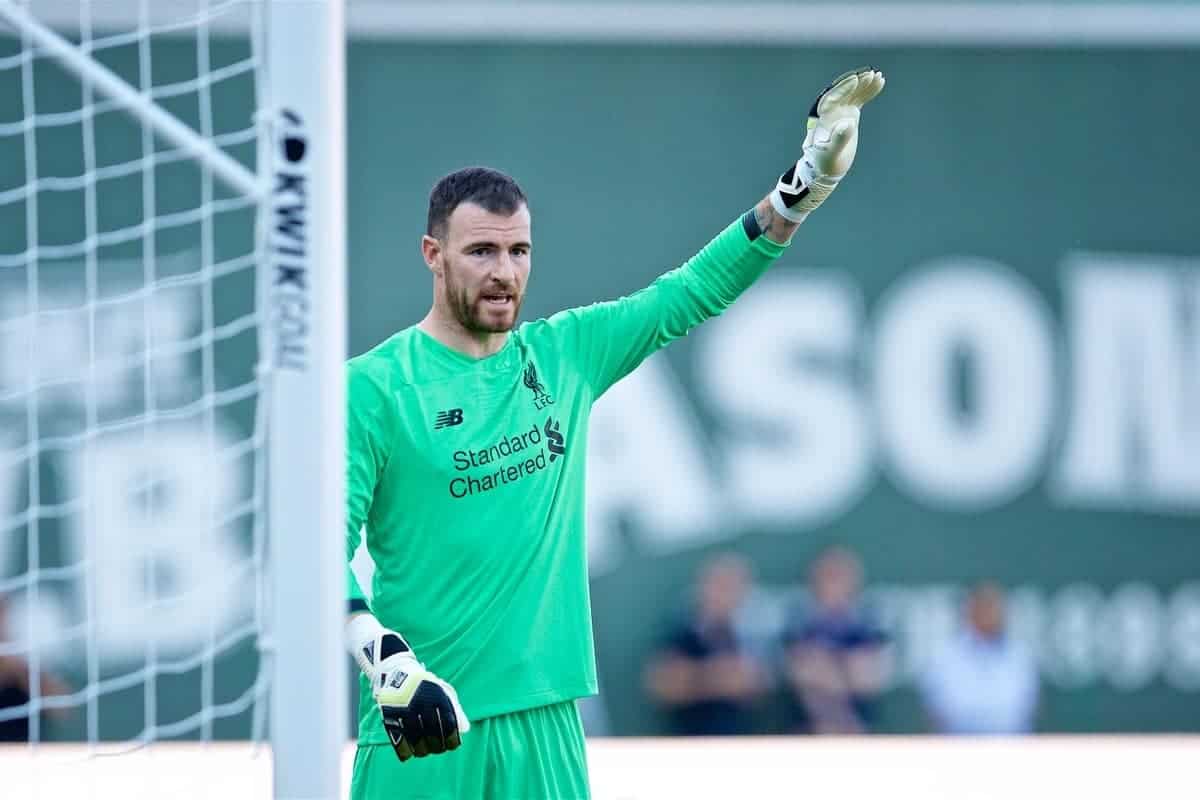 Who?: The 'third' goalkeeper on tour with the Reds in the USA this summer.
Lonergan, previously of Preston and Middlesbrough, played for Liverpool against Sevilla but the Reds opted not to give him a contract at the end of pre-season.
Pros: Already has had an effective settling-in period and the coaching staff know him well. Won't be overawed at working with players he spent all summer with anyway!
Several media outlets have already intimated Liverpool may offer him a contract.
Cons: Clearly didn't do enough to earn a deal in the first place, or else might have been an Alex Manninger-style senior foil to the younger stoppers. No other real downsides to a short-term deal.
Michel Vorm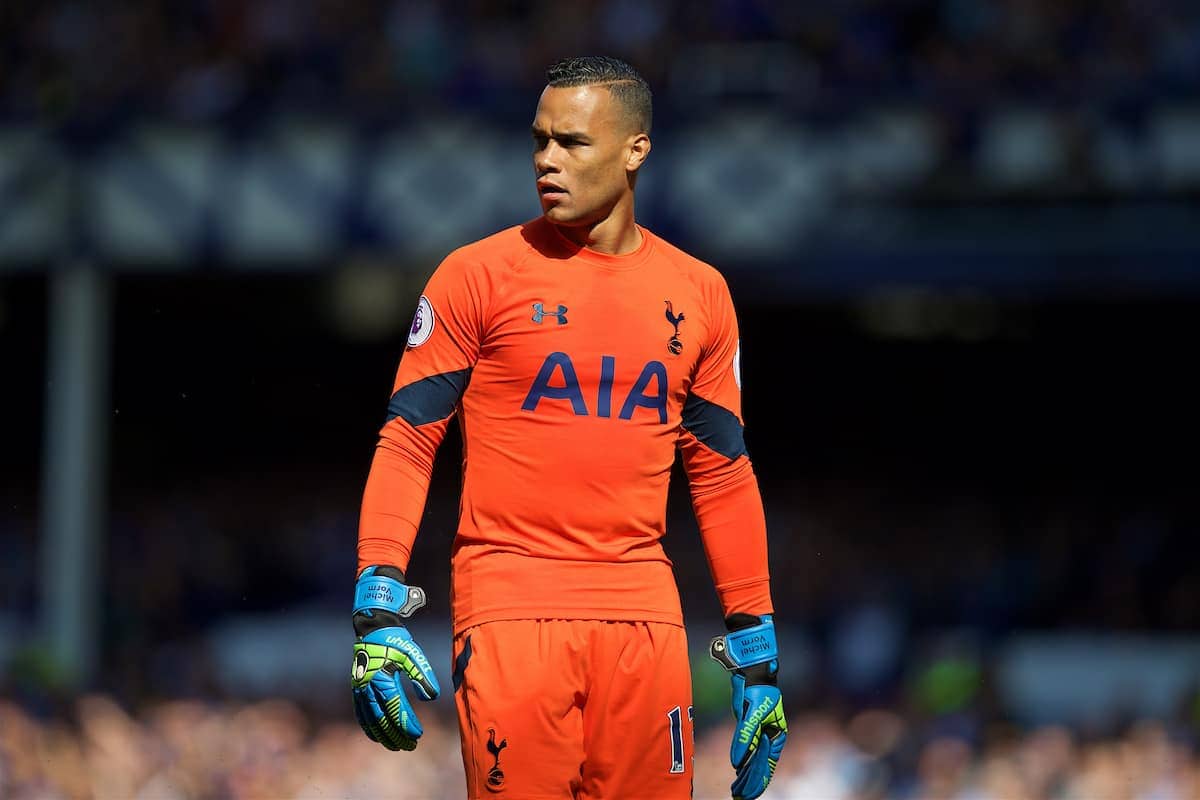 Who?: Former Swansea and Tottenham goalkeeper, now age 35. Left Spurs in the summer after four appearances last season: two in the league, two in the Champions League.
Pros: Good with his feet—remember he was an original Brendan Rodgers target—and experienced, but won't be looking for a senior role after several years as backup at Tottenham.
Cons: Unless he already has offers on the table, none, really. Assuming it's a short-term deal he'd still be free to join another team afterward.
Asier Riesgo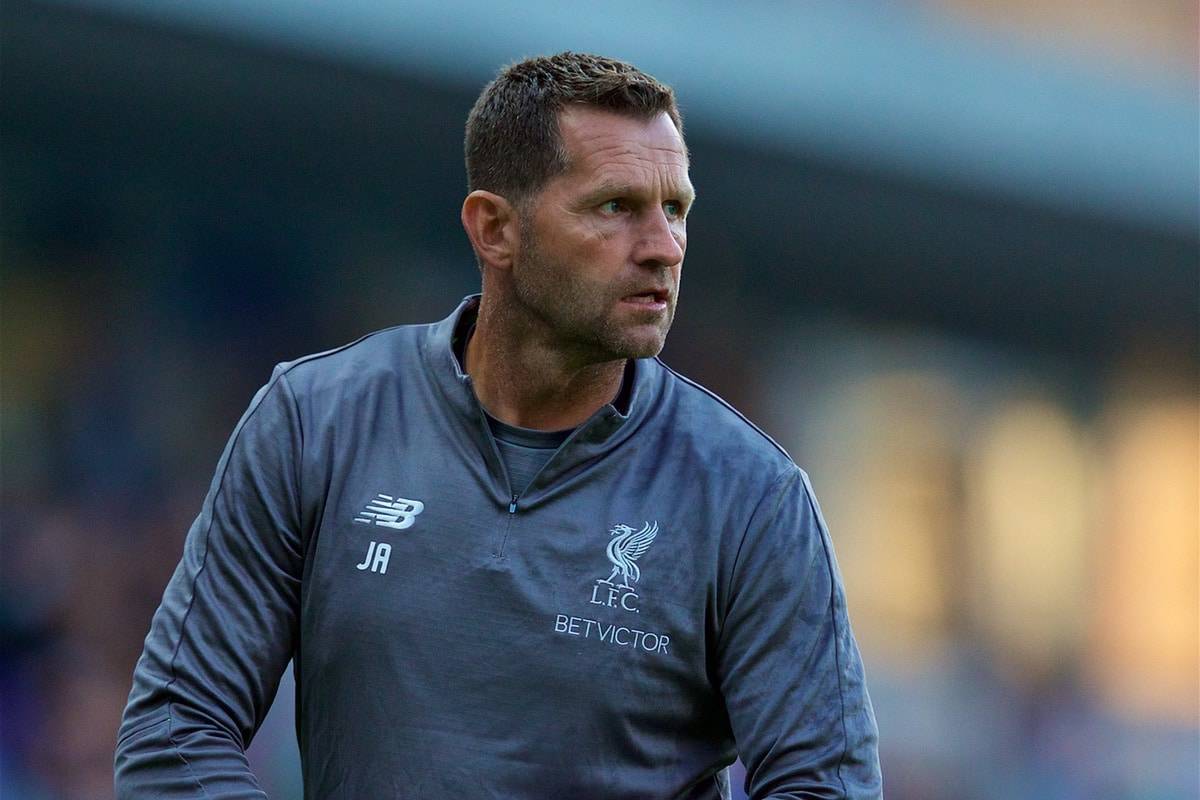 Who?: Veteran Spanish stopper, 35 years of age. Came through the ranks at Real Sociedad and spent the past few seasons with Eibar.
Pros: Available and definitely approaching the end of his career—was set to sign a one-year deal with Man City with a view to becoming a 'keeper coach next season. In the end, they went with ex-Red Scott Carson.
Cons: Might well have another approach by now in Spain, or might want an entire year-long deal with a similar future at the club. Not likely the Reds want to replace current 'keeper coach John Achterberg, pictured above, in a year's time just for the sake of cover for a few weeks.
Heinz Lindner
Who?: Austria international goalkeeper. Recently left Grasshopper Zurich where he was No. 1 and is, in his own words, waiting for the right offer to see where he continues his career.
The 29-year-old wants to be in a decent European league and previously played at Eintracht Frankfurt.
Pros: Actually a decent goalkeeper. His team was relegated last term but he came out of the season with plenty of praise. First choice at international level.
Cons: Actually a decent goalkeeper. While that's a good thing, it means he's not likely to sign somewhere he has absolutely no hope of playing.
Fabiano
Who?: 31-year-old Brazilian who spent four years with FC Porto, departing this past summer. Very much a backup with them and spent two years on loan at Fenerbahce.
Pros: He's free. He reportedly had interest from other Primeira Liga sides earlier in summer, but doesn't appear to have signed yet.
Cons: Barely any senior football over the past few years; a ruptured ACL, playing backup to Iker Casillas and even a lack of action for the B team last year means he can't properly be assessed.
Work permit issues might also rule this one out.
The sixth option: an emergency loan?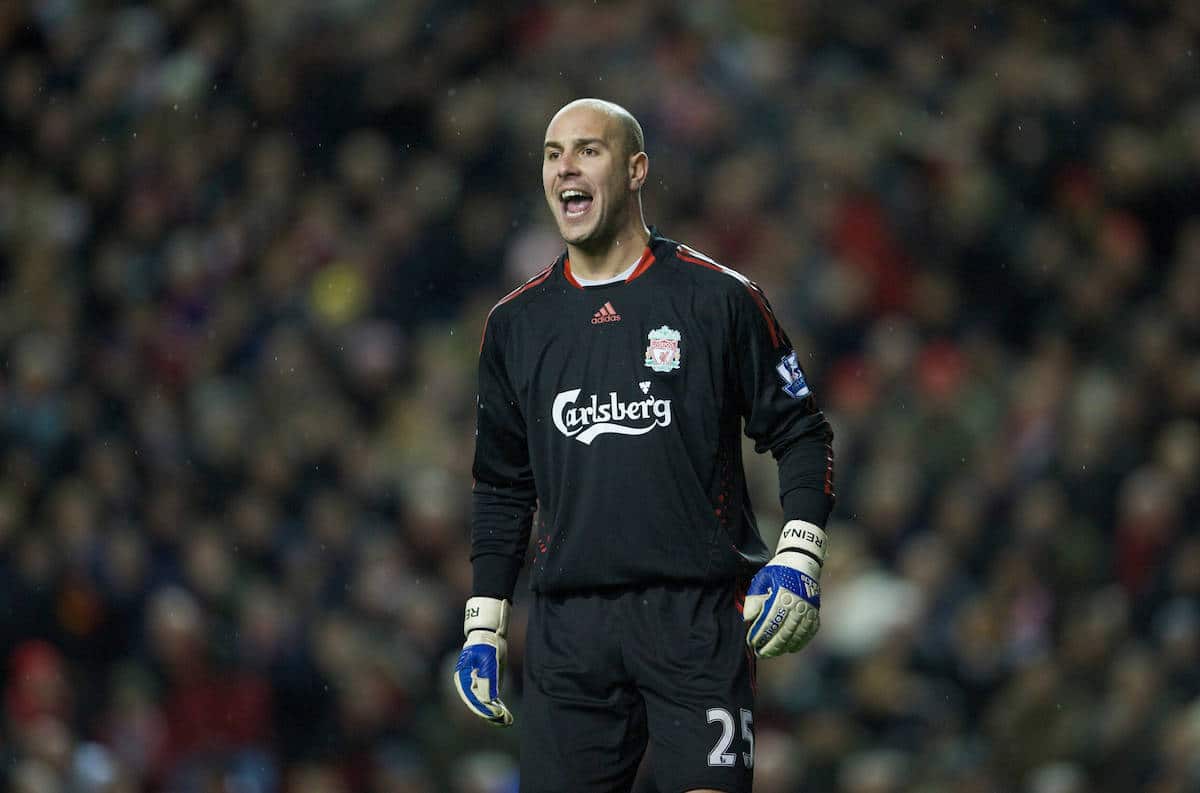 Before we consider loans, it's worth noting that even a free transfer signing has to be given clearance by the Premier League—and there is no guarantee they will do so.
Man City faced a similar situation last season when Claudio Bravo was injured after the transfer window shut and, in the end, opted to recall Aro Muric from loan rather than sign a new face.
Finally, the loan possibility: No confirmation yet whether this is actually an option from the Reds, but it could be.
Official Premier League rules say the league board may grant an application to register a player outside the window,
Teams are allowed to sign goalkeepers on emergency loan cover, but this is generally if no senior goalkeepers are available. With Adrian certainly a senior, it remains to be seen if the league grants any request to sign a goalkeeper on a loan deal.
If they do, then the whole world of backup keepers is potentially available to the Reds; anyone fancy a return for Pepe Reina?