Crystal Palace remain one of the Premier League's more unpredictable sides, so where next for Roy Hodgson's Eagles in 2019/20?
Last season: Won 2-0 away, won 4-3 at home
When we play them: November 23 (away); March 21 (home)
---
Palace were never under any great threat of relegation last season, but they also flattered to deceive too often.
Hodgson struggled to get the most out of a dangerous squad and the eventual 12th-placed finish was better than they merited.
This summer threatens to be a poor one at Selhurst Park, should star man Wilfried Zaha end up leaving the club.
Aaron Wan-Bissaka has already left for Man United in a big-money move, and losing a man as gifted as Zaha would be a huge blow.
The Ivorian holds the key to Palace's success—a younger, more ambitious manager would help, too!—and relegation is not out of the question.
Talent-wise, the Eagles should be eyeing up a comfortable mid-table finish—it might not pan out that way, though.
Crystal Palace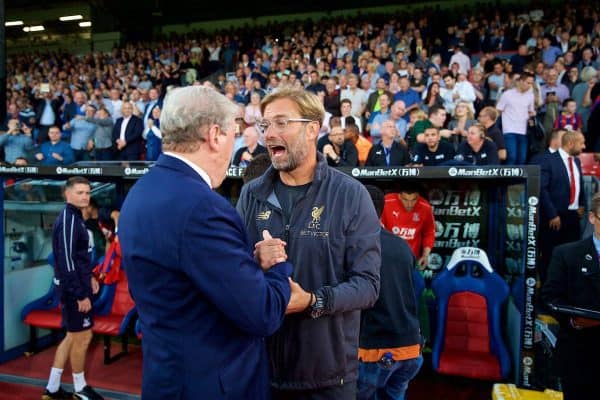 Notable ins: Stephen Henderson, Jordan Ayew, Gary Cahill
Notable outs: Aaron Wan-Bissaka, Bakary Sako, Julian Speroni, Jason Puncheon
Best XI: Guaita; Ward, Sakho, Tomkins, Van Aanholt; Milivojevic, Meyer, McArthur; Zaha, Townsend, Benteke
---
We spoke to Robbie Scotcher (@RobbieScotcher) to get his thoughts on Crystal Palace this season and how Liverpool might fare.
How optimistic are you about the new season?
Losing Aaron Wan-Bissaka was a blow. Everyone was hoping for one more season and I don't like seeing him in that shirt. But I hope he does well.
So now…Wilfried Zaha.
Ever since he became a first-team regular there's been interest from clubs and every window we have to wait and see if this is the one where he finally goes.
He's irreplaceable to us. Whatever the fee, we can't buy like-for-like and to most he's the best player ever to wear the red and blue.
Another huge change could be the board.
Joshua Harris and David Blitzer, owners of a few American basketball and hockey teams, bought a stake in Crystal Palace a few years ago.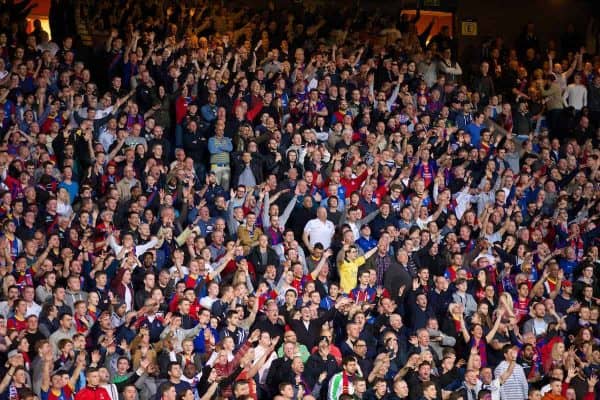 We need a new stadium and it's hard for us to generate revenue with our current home. The plans are all in place but the red tape is taking a long time.
I can't wait for the season to start, though.
The Ultras from the corner are moving behind the goal at the Holmesdale end, and although it was controversial, they've grown in numbers and will be much louder.
With Roy Hodgson in charge, I don't think we can get the most out of our squad, but I also don't see us going down.
We will struggle at times, we will get big wins against top sides, we could beat Brighton twice and Christian Benteke could hit 20 goals—it's the hope that kills you.
What are Palace's main objectives for 2019/20?
With the owner situation I would say finishing between eighth and 12th with a good cup run, and bringing through some more youth players, would be a good season.
Keeping our best players on the pitch instead of the treatment table is also key, as is avoiding sitting 17th for most of the season and being last on Match of the Day.
Our home form has to improve, too.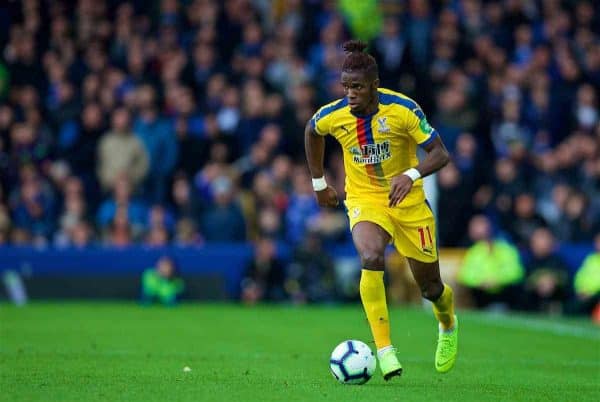 Who's your man to watch, and why?
It Zaha stays, then he is the man to watch.
Max Meyer has bulked up and looks lively, while Andros Townsend has really settled and will have another big season.
He guided Wan-Bissaka through last year, and although you can't deny how talented the lad is, a lot of his progress came through the pair playing together.
It will be a big year for Benteke and Connor Wickham—both need to stay fit and get us some goals.
Tthere are also plenty of free agents with terrible injury records that were bound to be looking at (editor: Palace have since signed Gary Cahill…)!
* All rival supporter views taken before the end of the transfer window.
Selhurst Park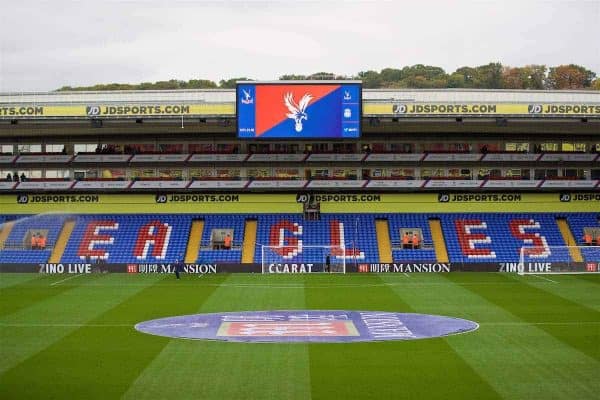 Capacity: 25,456
Away fans' pubs: The Prince George in Thornton Heath
One piece of advice for visiting fan: Visit a Morley's in south London!
Liverpool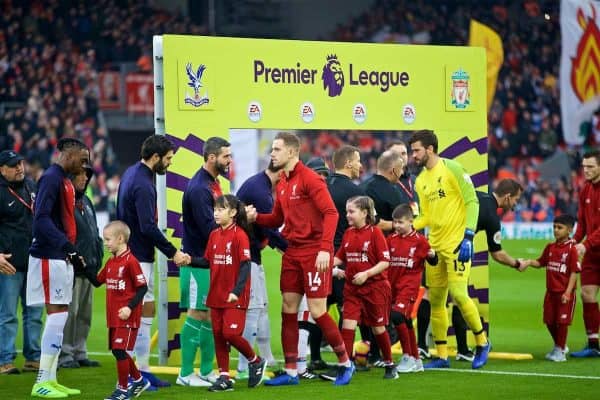 How do you rate Liverpool's chances ahead of the new season?
It's Liverpool or Man City to win the Premier League, but the most boring story will be about the points tally.
The moment the Reds draw a game we will be hearing about what you need to win the league.
I think teams will be more competitive and the likes of Leicester and Everton will be up there for longer, while Chelsea under Frank Lampard and Jody Morris will have a unity.
Arsenal are two players away from being back up there. A lot is being said about Liverpool not buying anyone but they have such a defined way of playing it makes it easier to see players who will fit.
If they don't see anyone I think it's better to promote within.
I'm going with City to win the Champions League and Liverpool to land the title.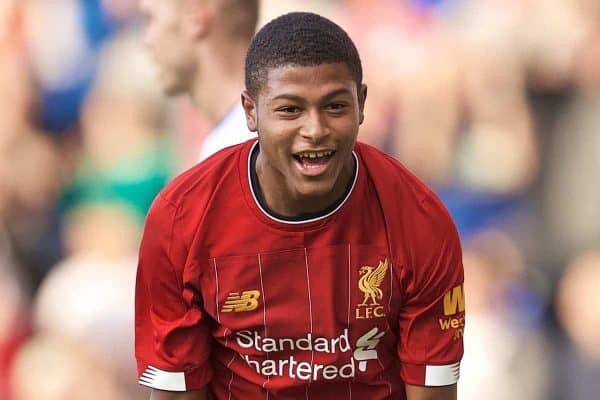 Who are you tipping to be our Player of the Year, and why?
I'm excited to see Rhian Brewster.
It's obvious to look at Mohamed Salah and Sadio Mane, but there's been such a buzz about Brewster and I'm surprised Chelsea let him go.
Alex Oxlade-Chamberlain could fit in and I think he will have a big season, and I don't think we've seen the best of Naby Keita yet.
I like Joe Gomez, too, but I'm tipping Andy Robertson to be Player of the Year. He could go on to be the best left-back the Premier League has seen.
---
TIA's Crystal Palace Predicted Finish: (Average of the TIA writers' predictions) 15th
Where Robbie says Crystal Palace will finish: 10th
Where Robbie says Liverpool will finish: Champions
---
This is part of our club-by-club opposition previews this summer, getting the views of away fans on their club and their thoughts on LFC. Read them all here.