Although Liverpool has made a solid start to the new season, the way opponents have repeatedly carved open their defence has been a real cause for concern. Edward Stratmann analyses.
Having conceded 49 shots in their first four competitive games – 19 more than at the same time last season – Jurgen Klopp will want to quickly address this issue. For the team who had the best defensive record in the Premier League last campaign, letting in only 22 goals, they must do better.
Appearing to play a slightly higher line than throughout a fair chunk of last season, this combined with some individual errors and opponents clearly doing their homework, has seen Liverpool's backline breached far too frequently.
When quizzed on the high line and these defensive difficulties, Klopp's comments made for interesting reading, as he cited that the perception of the problem is greater than it actually is. "If you compare us to August last year, it's not that big a difference," he explained.
"The thing is Chelsea had a lot of finishes that were offside but there were no whistles, so then you see that it was two or three yards offside and so that means it's good defending.
"We know that we have to improve a couple of things, but those things will come together the longer we are together and get used to it again. We have to find our best path."
A brilliant tactician who knows how to find solutions to problems, it would take a brave man to bet against Klopp ironing out these deficiencies in the coming weeks.
Judging by his comments, he firmly believes the Reds aren't too far off getting it right and all they need is some more repetitions on the training ground and to fully get back to playing together again.
VAR and more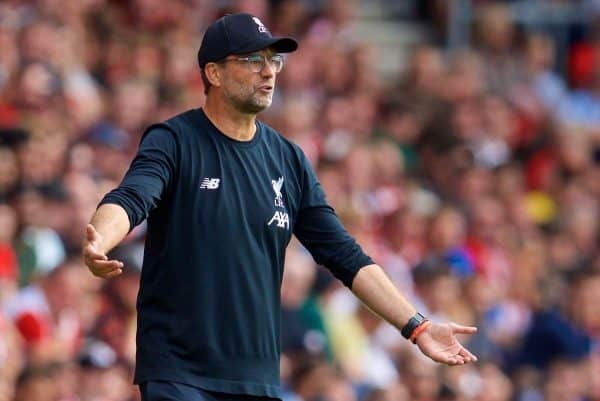 Another reason behind why Klopp might be pushing the defensive line slightly higher could be due to the introduction of VAR, which should eliminate any offside errors and therefore give Liverpool more confidence to play further up.
Whatever the exact explanation is, the fact remains that their adversaries have found plenty of joy getting at Liverpool in their early-season fixtures. Upon analysing this, and the blame can't solely lie on the advanced positioning of the backline, for their play further up hasn't been flawless either.
While Liverpool have still pressed effectively for the most part, there has been the odd occasion when they've given the ball holder too much time and space to launch long balls in behind. This is definitely something that must not happen when playing a high line, for it can leave the defence horribly exposed.
A far bigger problem has been that Liverpool have turned the ball over and missed tackles far too often in central midfield areas.
On the many occasions this has happened, especially against Norwich City and Chelsea, this has meant their central defenders have been put in terrible trouble. Whether it be stepping out rashly, getting caught on the ball, hitting a sloppy pass or through a poor first touch, these needless errors have hurt the Reds severely.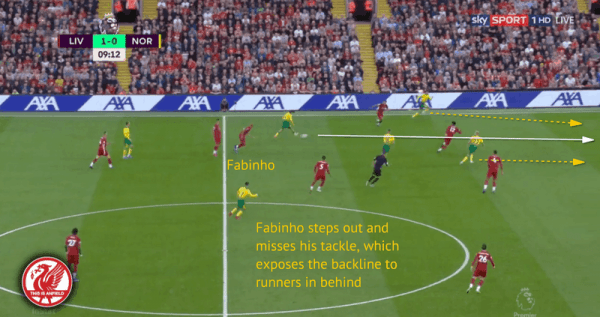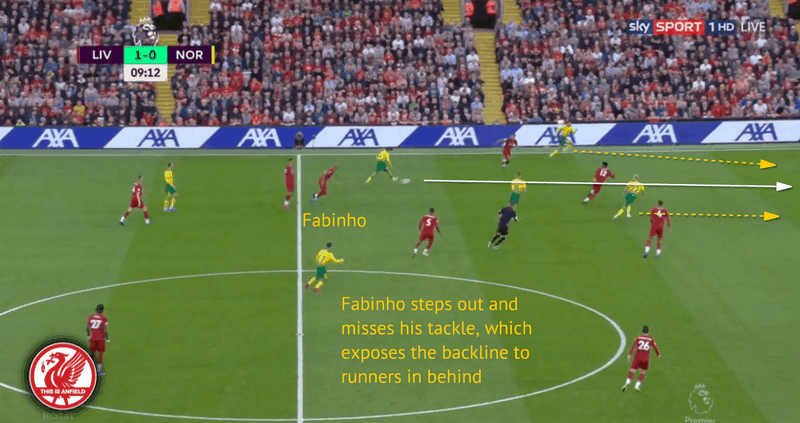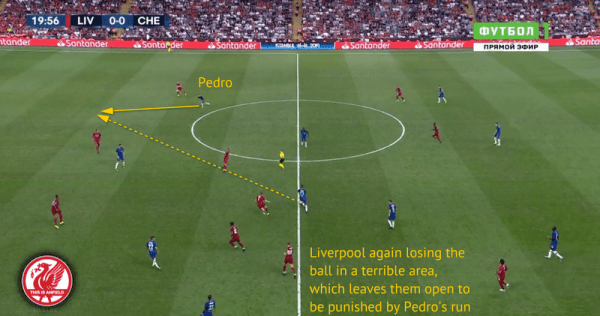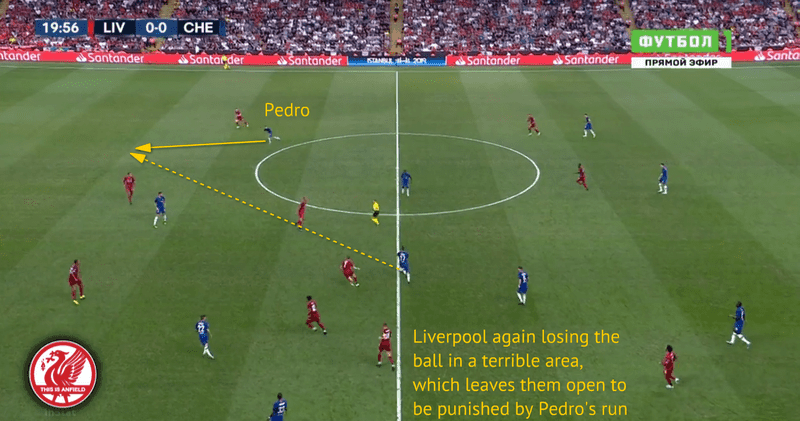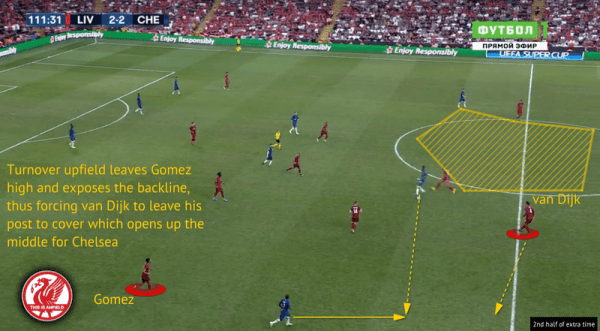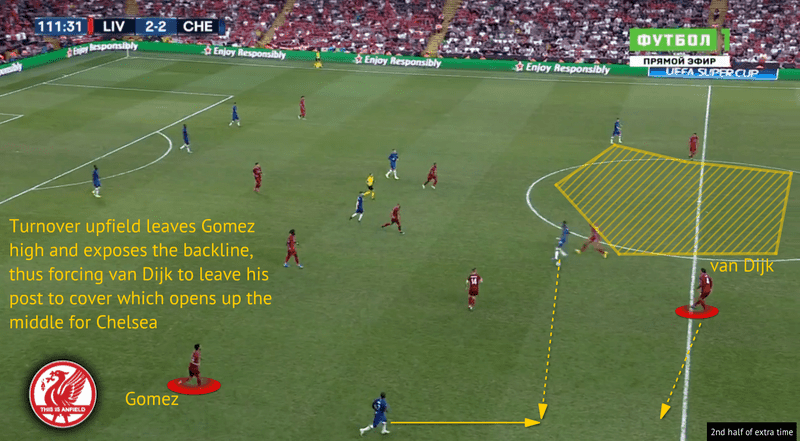 Midfield balance?
Moreover, the fact two of their three central midfielders usually push high or into the half spaces, in combination with the fullbacks usually bombing on, has only compounded their issues.
With hardly any access to counterpress effectively once a turnover is committed, Liverpool have often found themselves very stretched and struggling to react to quell the danger. This has regularly left their holding midfielder and central defenders stranded to defend in scenarios where there's very little room for error.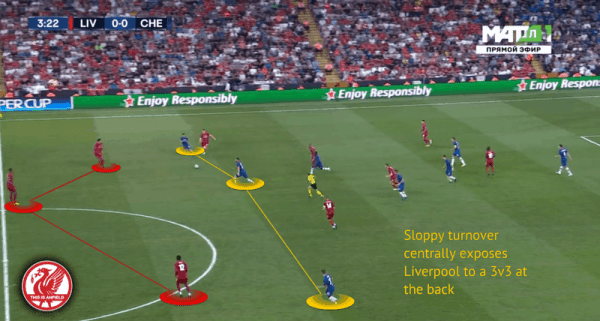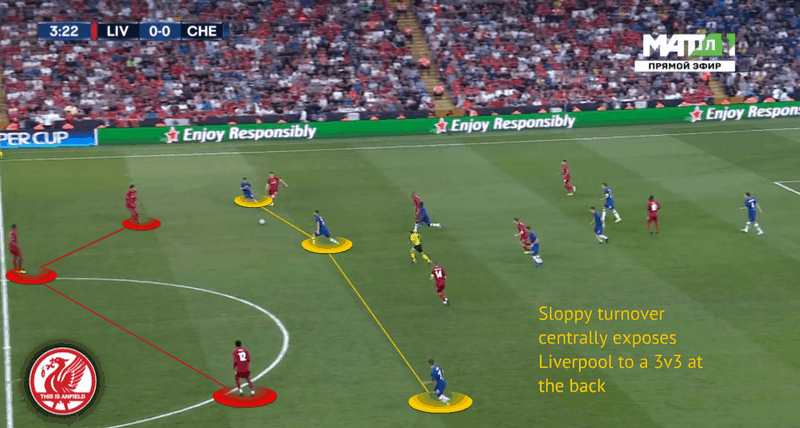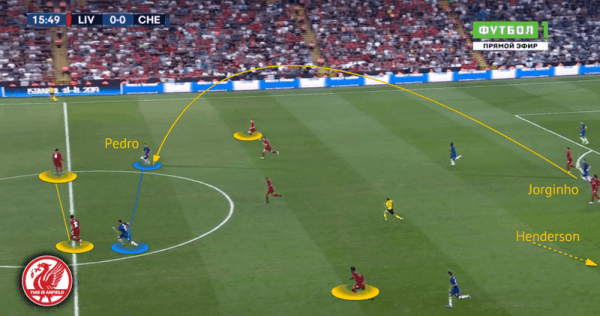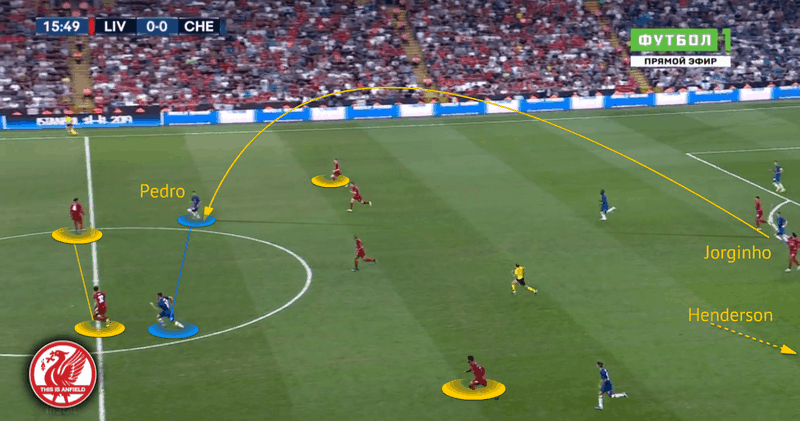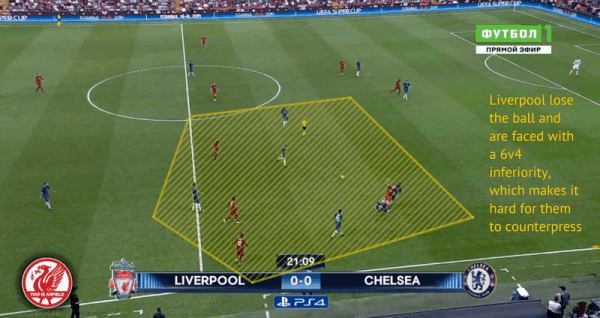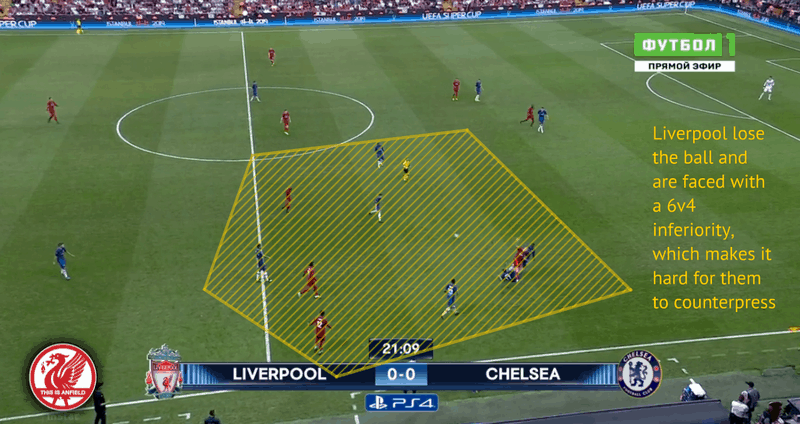 While they've still counterpressed with some success and have fast defenders to track runners in behind, losing the ball in the middle of the park is a killer for any side, so if they can fix this, they will instantly alleviate some of their worries.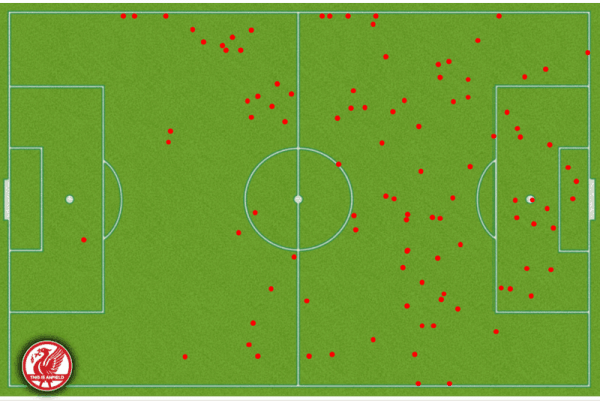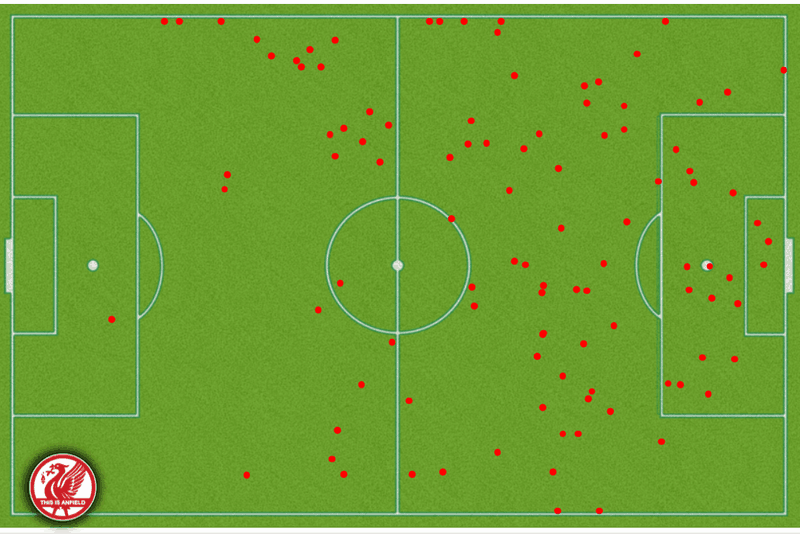 The way Klopp's men have been uncharacteristically guilty of being found out of position hasn't helped either. With players getting exposed due to not scanning their surroundings adequately, being in poor body postures and caught ball watching, there's been a handful of moments when they've completely lost their marker.
Despite these not costing them badly yet, these blown assignments can destroy the defensive organisation, for they force another teammate to leave his post to cover, which can subsequently create space in their original zone of operation.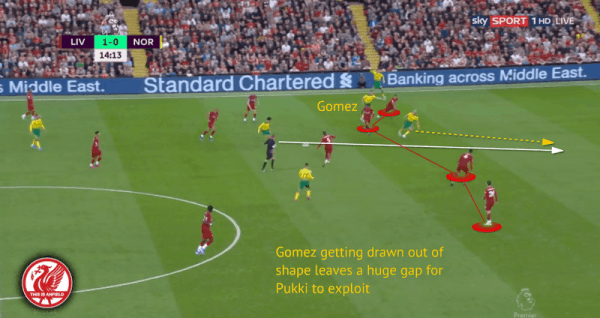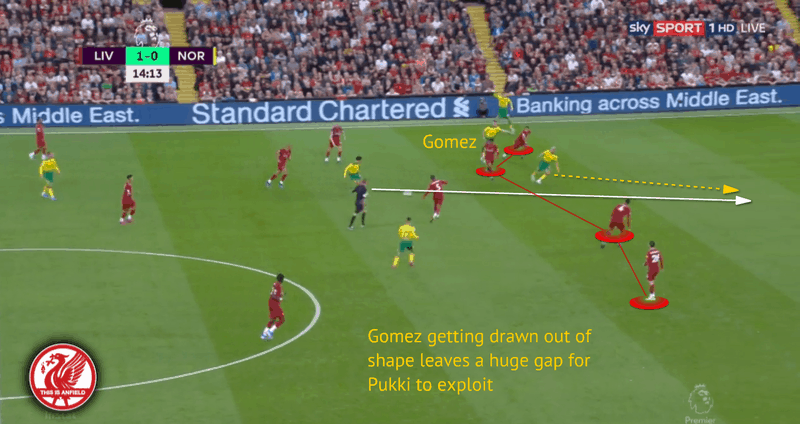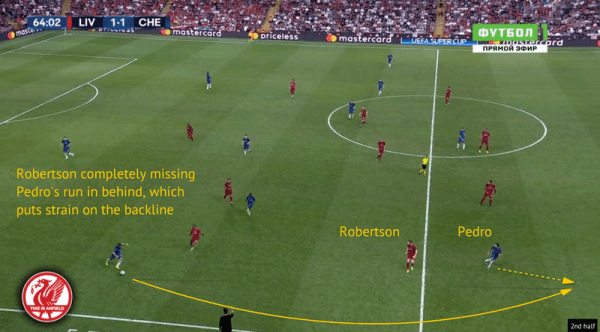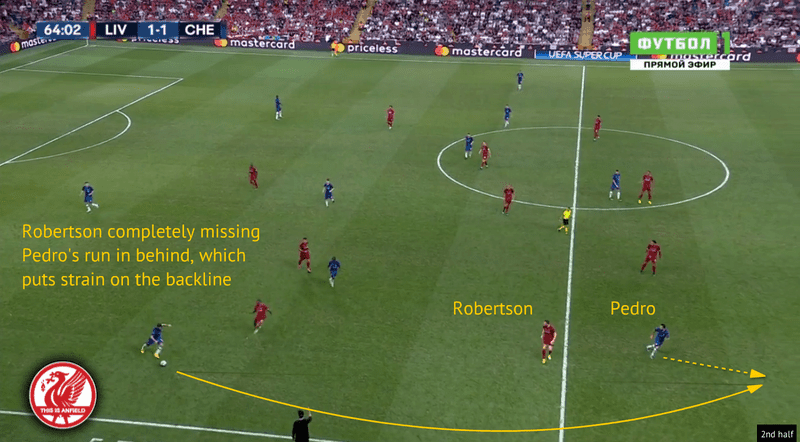 vs. Last season
Liverpool's opponents also deserve plenty of credit for their part in making life tough for them.
Having clearly done their research, the likes of Kevin De Bruyne, Raheem Sterling, Teemu Pukki, Pedro, Olivier Giroud and Christian Pulisic have brilliantly directed their runs between defenders and on their blindside to find joy.
Moreover, the way their foes have used methods like opposite movements, rotations and strategically drawn and pinned Liverpool's defenders has been effective in generating disconnects in their backline.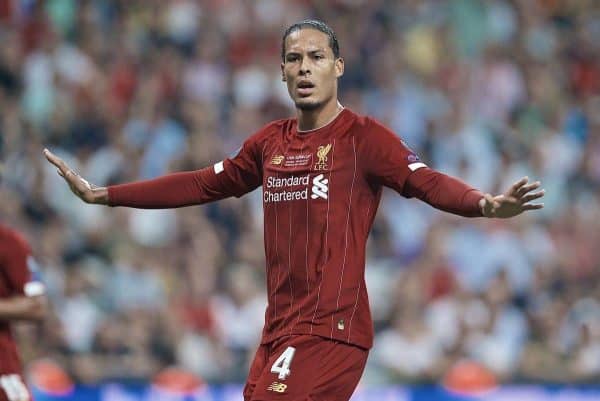 Comparing some numbers in key metrics from last season to this term have shown a slight drop off in some of their defensive success (albeit from a small sample size).
Not only have they conceded more shots per game (9.30 pg compared 7.71 pg last term), had a higher XG against (1.47 pg compared to 0.85), allowed more passes per defensive action (11.09 pg compared to 10.17) and given their opponents more passes per possession (4.24 pg compared to 3.75), they're also turning the ball over more (76 pg compared to 71).
It's not all doom and gloom, however, as there's been multiple times when their high line and accompanying high press has enabled them to condense the pitch to suffocate their opposition. In addition, catching their adversaries offside 23 times has clearly illustrated the benefits of this tactic.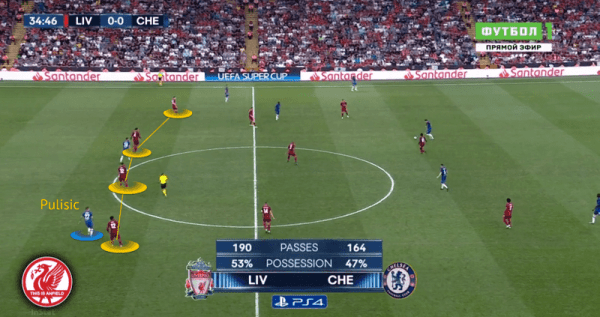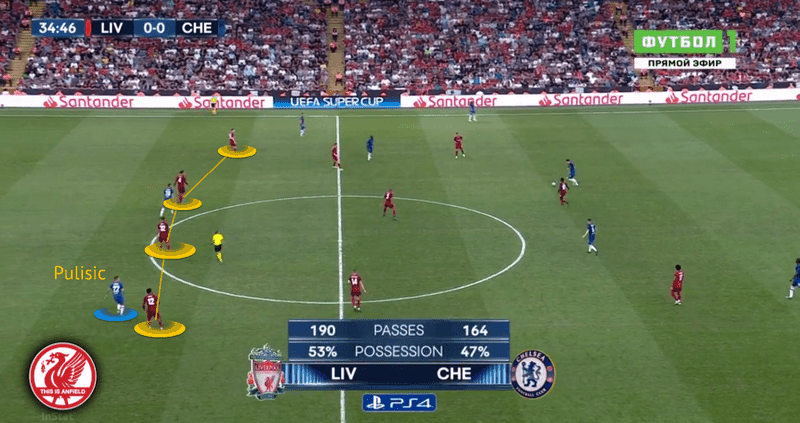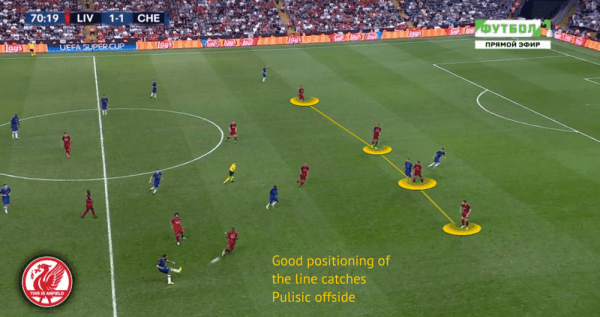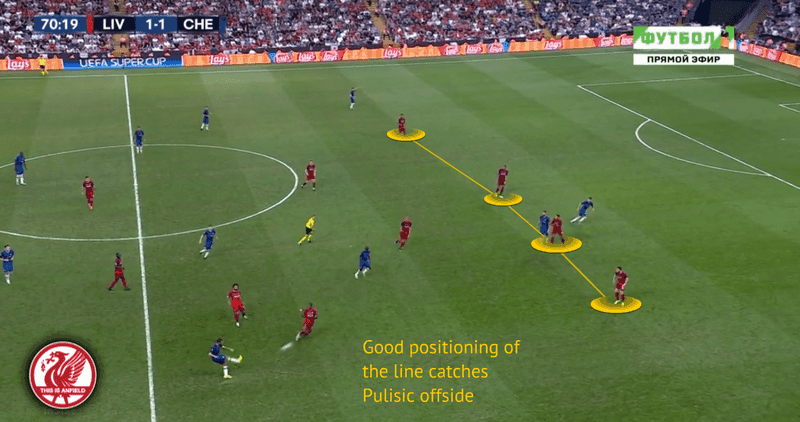 With the Reds still winning matches and playing some pretty good football, it'll be fascinating to see how Klopp deals with the aforementioned issues. Knowing him and his meticulous coaching staff, though, you can guarantee he'll be working tirelessly to smooth over these cracks.
Looking at the issues listed, the problems would be best addressed collectively, for the finger shouldn't be pointed just at the defensive line, as the lack of compactness and frustrating turnovers are the main stumbling blocks.
If the Reds can overcome these early issues, then there's no reason to suggest the high line can't be a consistent success.
Only time will tell if they, in fact, can. But under's Klopp's expert tutelage, Liverpool will surely come up with the answers to this intriguing conundrum sooner rather than later.