We kick off our club-by-club opposition previews with last season's title winners and Sunday's Community Shield opponents, Man City.
Last season: Drew 1-1 at home, lost 2-1 away
When we play them: November 9 (home); April 4 (away)
---
Liverpool stretched every sinew to get the better of City last season, but a staggering title race saw the Reds narrowly miss out by a single point.
Pep Guardiola's men were worthy winners, and in securing the two domestic cup trophies as well, they cemented their place as one of English football's best-ever sides.
As the 2019/20 campaign begins, City are again the team to beat and the favourites for the title.
Atletico Madrid's Rodri, seen as the 'new Sergio Busquets', may be their only signing to date this summer, but they have a squad to be feared.
Kevin De Bruyne missed chunks of last season through injury, but (arguably) City's best player is back fit and raring to go, which is a concern for their rivals.
Expect yet more attractive football, one-sided games and an ability to rack up an endless stream of points.
If somebody manages to finish above City this season they will win the league – it will take an almighty effort to snatch the title from them.
Man City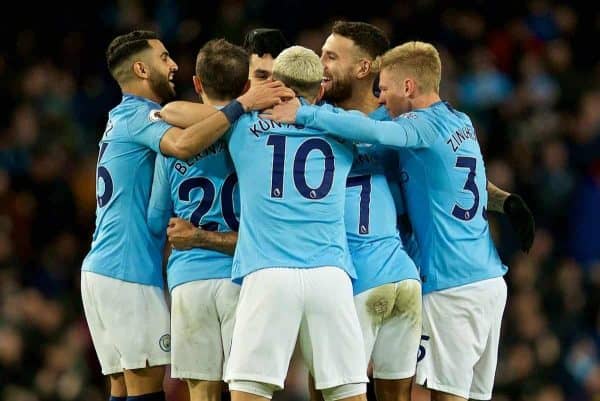 Notable ins: Rodri
Notable outs: Vincent Kompany, Fabian Delph, Douglas Luiz
Best XI: Ederson, Walker, Stones, Laporte, Zinchenko, Rodri, De Bruyne, D Silva, Sterling, B Silva, Aguero.
---
We spoke to writer Ste Tudor (@SteTudor123) to hear about City's chances of more success this season and the threat Liverpool pose.
How optimistic are you about the new season?
Very, with just cause.
The addition of Rodri offers another element to an already sumptuous midfield while a fit-again De Bruyne takes this extraordinary creation up another level, which is a frightening prospect.
What are Man City's main objectives for 2019/20?
For the squad, Guardiola and the club, it is to go deep in the Champions League and who knows, even win it.
The importance of losing their European cherry was Vincent Kompany's sign-off when he gave his farewell speech and after dominating the domestic trophies this is clearly the next progression.
For many of the fans, however, a third consecutive title would be incredible.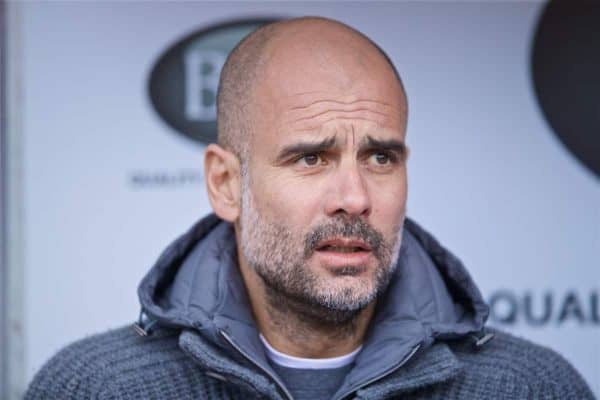 Who's your man to watch, and why?
An obvious one, but De Bruyne has looked lean, hungry and utterly brilliant in pre-season and he seems intent on taking last season's injury disappointments out on the rest of the Premier League.
Lord have mercy on their souls.
Etihad Stadium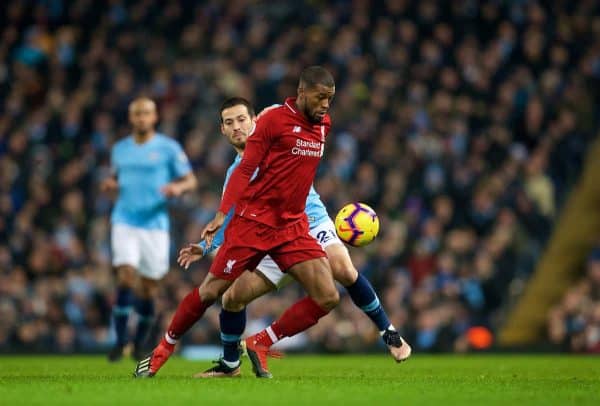 Capacity: 55,097
Away fans' pubs: All the pubs in close proximity to the ground are Blue but Piccadilly is full of decent bars and only a fiver away via a cab.
One piece of advice for visiting fan: If you're not wearing colours and arrive at the Etihad in plenty of time, then City Square is well worth checking out.
Usually a good band to enjoy — though they will inevitably cover Blue Moon – along with an interview with a celeb.
Liverpool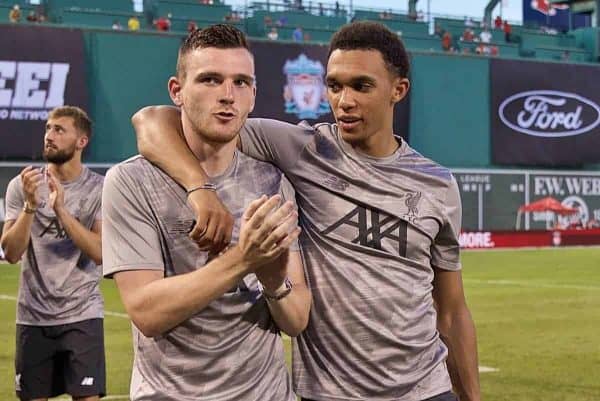 How do you rate Liverpool's chances ahead of the new season?
Had you signed Nicolas Pepe or Philippe Coutinho to take the strain off Roberto Firmino, Sadio Mane and Mohamed Salah, then I would have anticipated a repeat performance of last year, with 90-plus points and in contention throughout for the title.
Given their summer activity I just can't see them managing to stay fit and 'on it' over 10 gruelling months and that will ultimately be costly.
That being said, I rate Rhian Brewster very highly and Divock Origi is an admittedly useful backup.
It's Liverpool and Tottenham in a slug-fest for second place for me.
Who are you tipping to be their star men?
I'd like to see the continuation of Andy Robertson and Trent Alexander-Arnold ripping things up down the flanks for two reasons.
Firstly, full-backs never get the recognition they deserve and those two are changing that.
Just as importantly, they are both cracking lads.
---
TIA's Man City Predicted Finish: (Average of the TIA writers' predictions) 1st
Where Ste says Man City will finish: 1st
Where Ste says Liverpool will finish: 3rd
---
This is part of our club-by-club opposition previews this summer, getting the views of away fans on their club and their thoughts on LFC.