Jurgen Klopp has admitted his Liverpool side still have "a couple of things to improve" defensively but refused to be alarmed over early-season form.
While the Reds have started off their season on a winning note, bar a penalty shootout defeat to Man City in the Community Shield, the defensive performances across the board have culminated in a number of concerns.
It was one of Liverpool's strongest areas last season after keeping a total of 27 clean sheets in all competitions, but Klopp's side have denied the opposition just once – against Tranmere – since returning in the summer.
The defence proved to be a cornerstone for Liverpool's success last term but after facing a total 40 shots from the first three games of the campaign, the use of a more aggressive high defensive line has yet to reap its rewards.
However, ahead of the clash against Southampton, Klopp was aware of the need to "improve a couple of things" but was insistent "everything is OK."
"If you compare us to August last year it's not that big a difference," he told reporters during his pre-match press conference.
"We know we have to improve, we know that we have to do a couple of things but a few things will just come because we are then longer together, in different situations and get used to it again.
"We played City, obviously one of the best teams if not the best team in the world.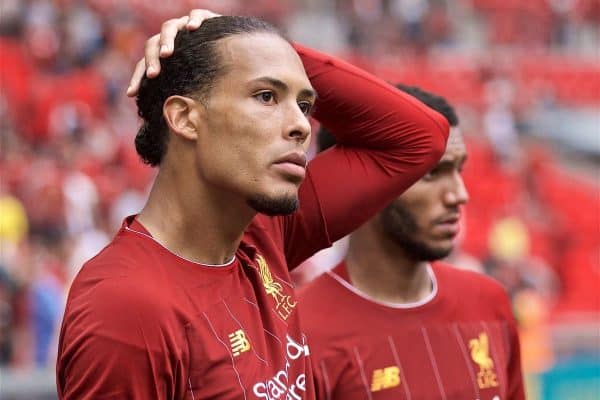 "We played Chelsea, I think anybody who thought they cannot play football anymore learned it better now, they have an outstandingly good team. And we played Norwich, they had chances but that's normal for the start of the season.
"We didn't get worse over the summer in defending – why should we? There's no reason for that, it's just that other teams have good players as well. We respect that and if everybody else respects that as well, everything is OK."
While Liverpool came up against higher calibre opponents at the start this season as opposed to last, the Reds faced just 19 shots on goal from their opening three games in 2018/19 in what is a noticeable contrast to this year.
A high defensive line which looks to make the most of VAR has seen Liverpool catch the opposition offside on occassion, but the Blues had three clear-cut chances in normal time plus another in extra-time (not including the penalty) in Istanbul.
A tally only Chelsea themselves and Barcelona managed to surpass in the entirety of last term.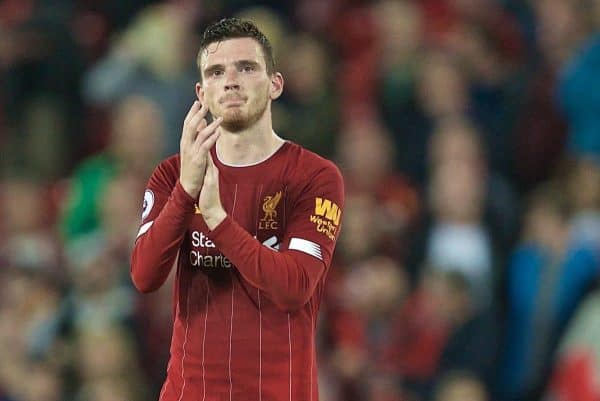 And while the manager refuses to be alarmed, there is concern that a lack of organisation and midfield pressure is a contributing factor.
ESPN's Melissa Reddy stated as much following the Super Cup triumph: "The lack of balance and compactness to the side's shape put the defence under enormous pressure."
With such fine margins set to prove the difference in whether Liverpool can topple Man City this season, individual and collective defensive performances across the field of play need to be of priority – starting against Southampton on Saturday.