One game remains for Liverpool before the international break—and an upcoming run of fixtures presents a perfect opportunity for Jurgen Klopp to rotate his side.
Thus far, it has mainly been the case that a select few have played a part in 2019/20.
Just twelve players have played 250 minutes or more (out of a possible 480), highlighting the tight-knit nature of Klopp's first-team environment early on this term.
A further group of three outfielders have between 100 and 200 minutes thus far, but even then, 15 players isn't even enough for a full matchday squad. Sooner or later the fringe players need to get involved and the forthcoming run of games looks to be the ideal time to incorporate them.
Upcoming run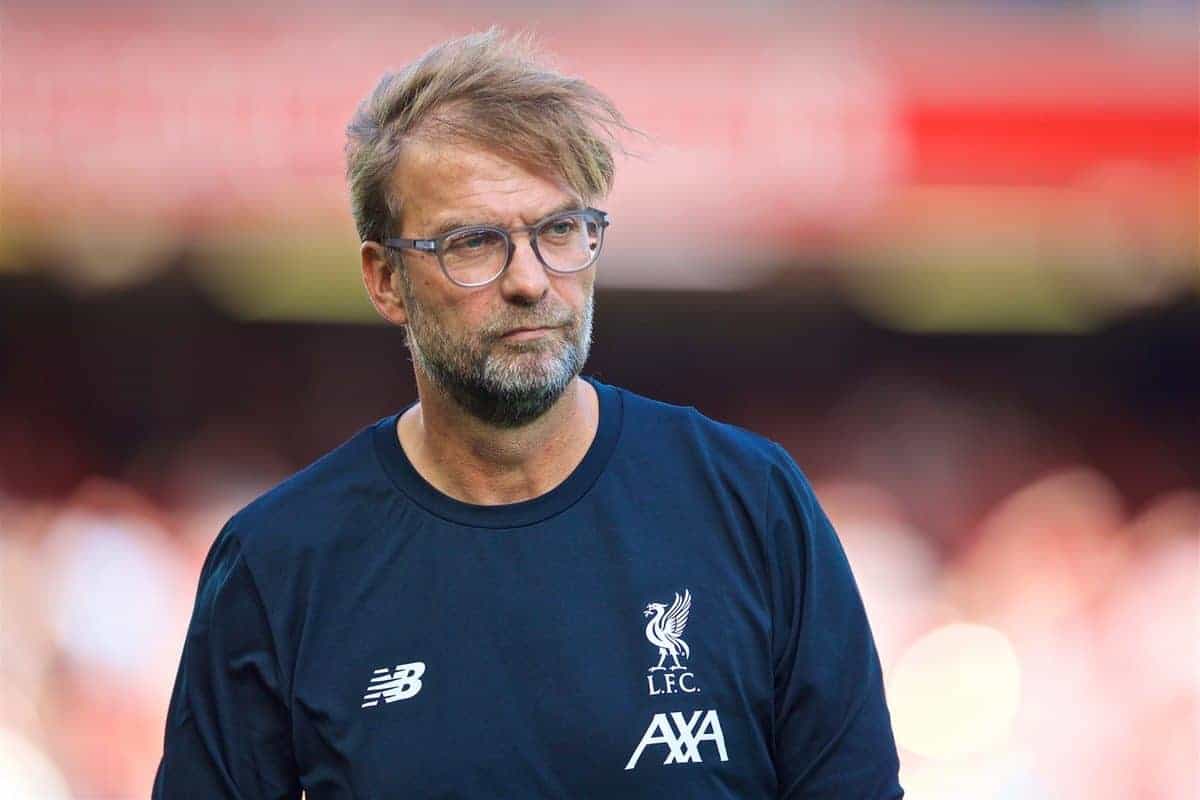 A week of training and preparation came before the home tie with Arsenal—and it showed.
The Reds were quicker, fitter, more cohesive and played out the game plan perfectly in the 3-1 win. Now, the same timeline is afforded to Klopp ahead of the next league game, before the schedule becomes its rather more usual muddled self.
While Burnley may well see minimal changes as Klopp goes with his strongest side before the break, in a bid to make it four wins from four, thereafter it is likely that rotation will appear.
They may have beaten Spurs, but Newcastle are very much a defence-first, attack with three players, concede 80 per cent of the ball type of side under Steve Bruce.
Not much can be discerned about Europe until the draw is made, but with a tough league game to come soon after at Stamford Bridge, Klopp may need to consider changes if Liverpool face a Pot Three or Four side, especially at home.
The Reds' first involvement in this season's domestic cups should provide a chance to change everybody, unless a top-six side is drawn (again), while new boys Sheffield United could see any fringe player who has impressed in the previous five games rewarded with a league start without too much risk.
All in all, it's the first run of games where shirts might be won and lost.
Five in line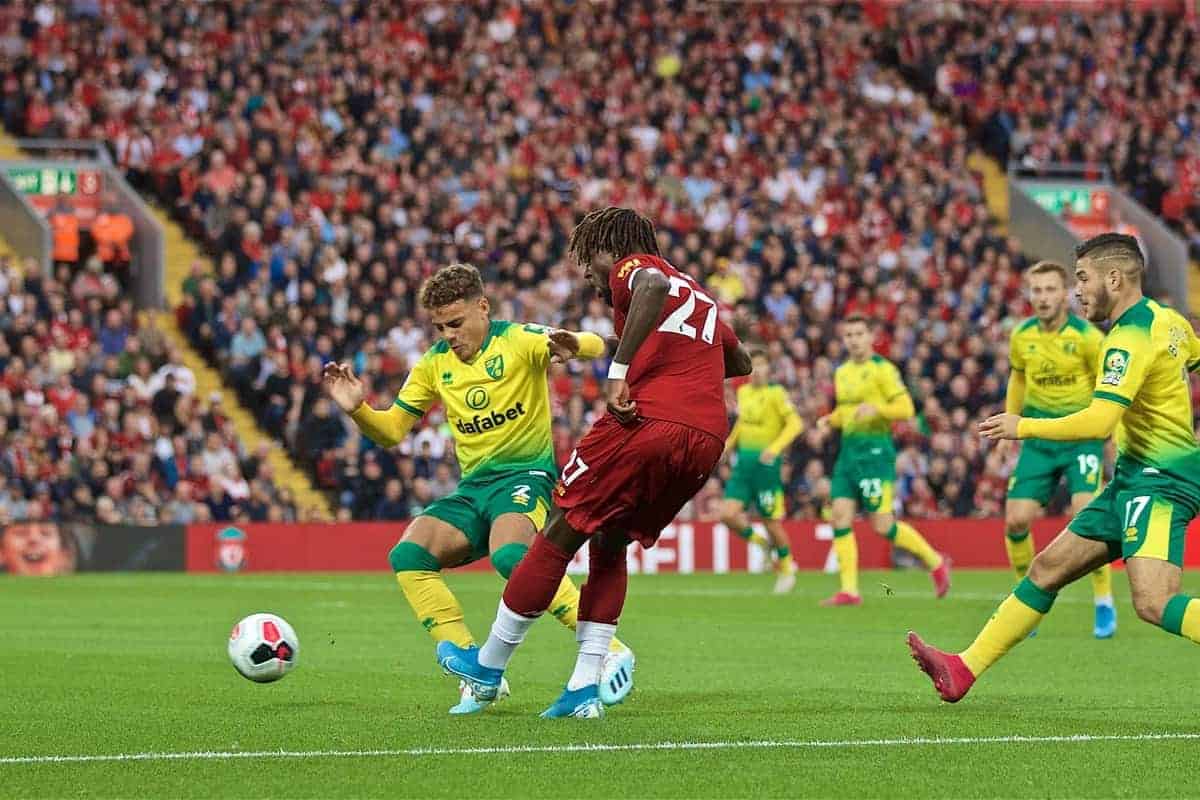 It's worth noting that Alisson's early season involvement makes him a 16th player with over 100 minutes, but had he been fit, Adrian wouldn't have played—so that's largely an irrelevance in terms of squad size.
Hopefully, the international break and beyond will see the Brazilian return to full fitness and he's another who is eased back into the fold.
Beyond him, big opportunities lie ahead for five players in particular.
Xherdan Shaqiri has thus far been restricted to just one cameo appearance and must surely be integrated sooner rather than later, or he's simply unlikely to be in a physical or mental state to contribute when he is needed.
Divock Origi will be in and out all season, this we know, but he did start in good shape this term and deserves continued involvement at this stage. It's a fair shout to assume he might be handed successive starts so that Roberto Firmino and Sadio Mane might, in turn, be rested for a game apiece.
Into midfield, James Milner has actually played more minutes than Alex Oxlade-Chamberlain at this stage, yet feels more outside the lineup than his younger team-mate.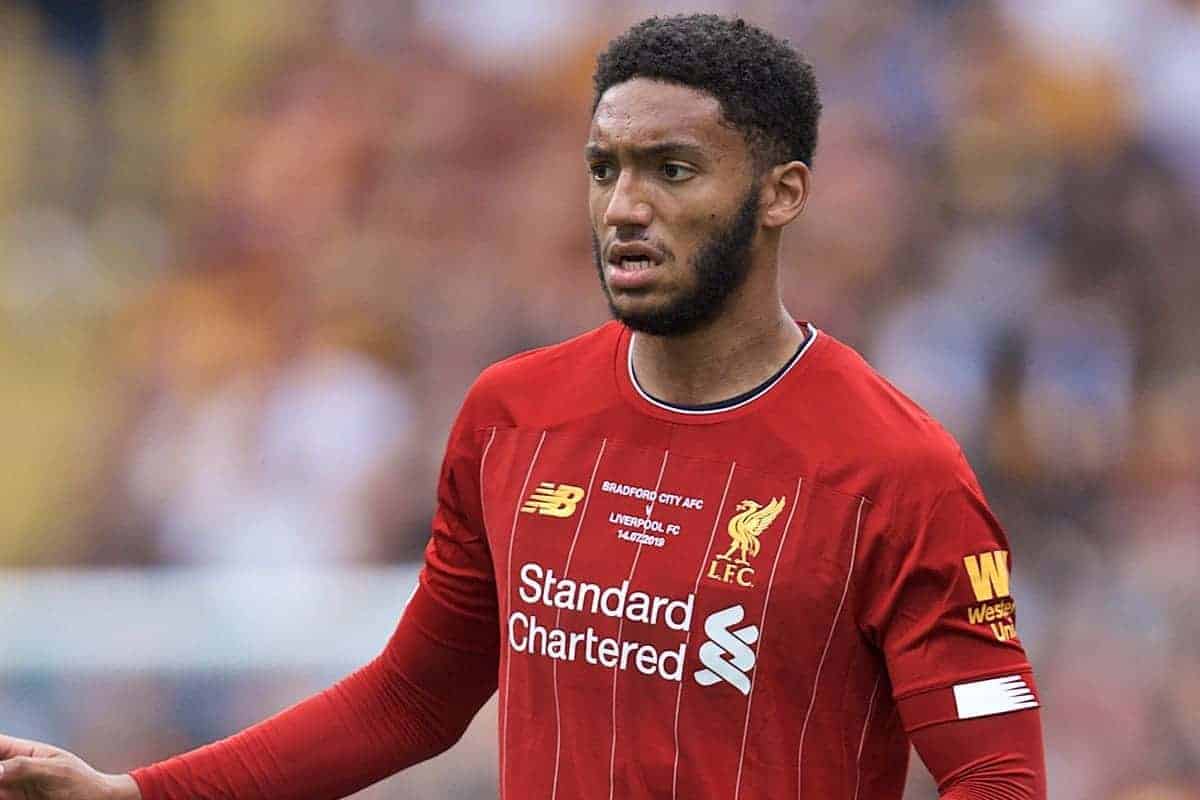 A regular sub option he'll always be for Klopp, but the No. 7 wants starts. For that, he needs to impact the game more when handed the chance from the off.
Similarly, Naby Keita's season isn't even really underway yet and he needs to return to full fitness and put together a nice dozen or so fixtures where he's available for the boss, just to once again become a reliable option.
His quality means he has starting potential, but there's no point in him being a "first XI" consideration if he's not as reliable as Gini Wijnaldum or, even in the opening month or two, Oxlade-Chamberlain, who we must assume for now is still being somewhat carefully managed.
Finally, in defence, there's only one player: Joe Gomez started in the team but has since been displaced. His chance will come again, but he might see game time at full-back too.
Either way, he's one of the best in the squad when fully fit and having his quality to bring into the side is only a positive.
There's one other name to mention: Adam Lallana. Right now, he seems to be on-call to fill whatever place is needed without real recourse to his actual position or skillset—No. 6, No. 8 or pretending to be a No.9, he might get minutes but he doesn't seem to have a role.
Youth involvement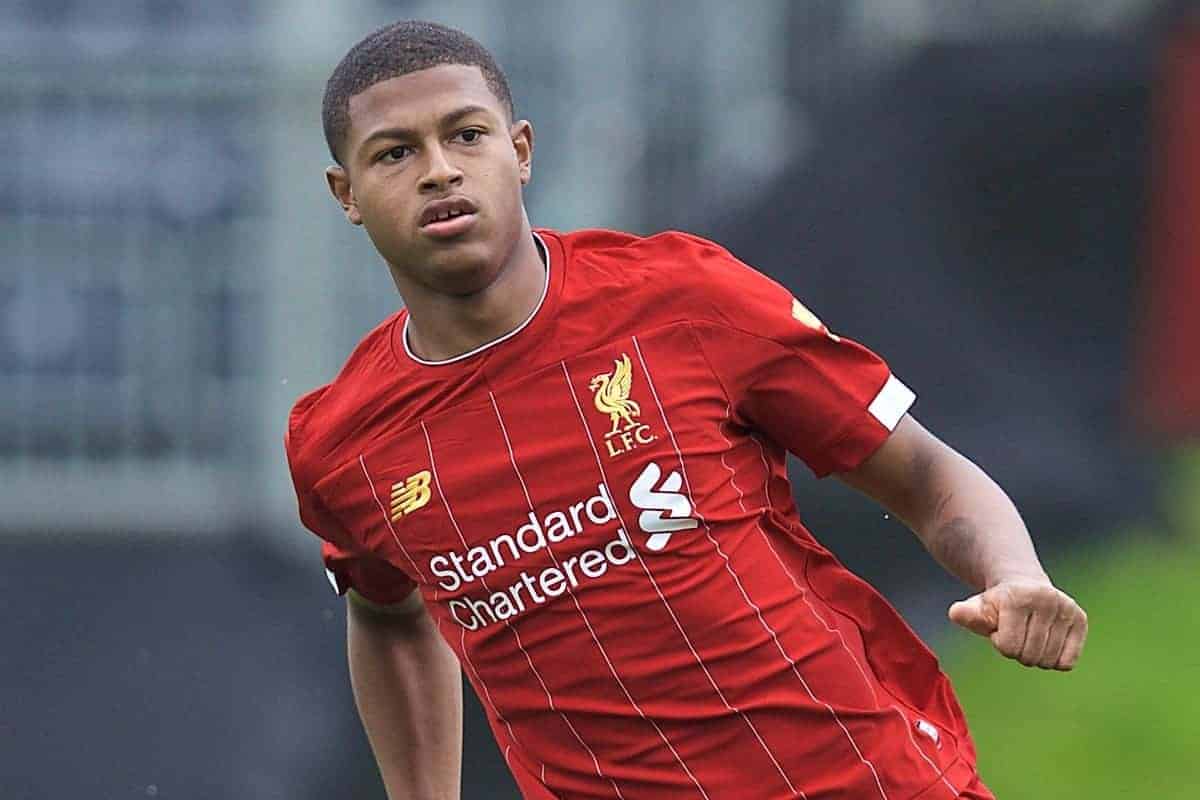 With the League Cup, certainly, but even potentially for the games against Newcastle or Sheffield United, a few youngsters might be hoping for a call-up.
It might depend on senior availability and fitness—there's always someone who picks up a knock on international week, after all—but performing well for the U23s is the start point.
Rhian Brewster, Curtis Jones, Harvey Elliott and Ki-Jana Hoever will all be the big considerations here, but Yasser Larouci is another option.
If they remain at the club, so too might be Herbie Kane, Ryan Kent or Bobby Duncan for the cup game.
Best case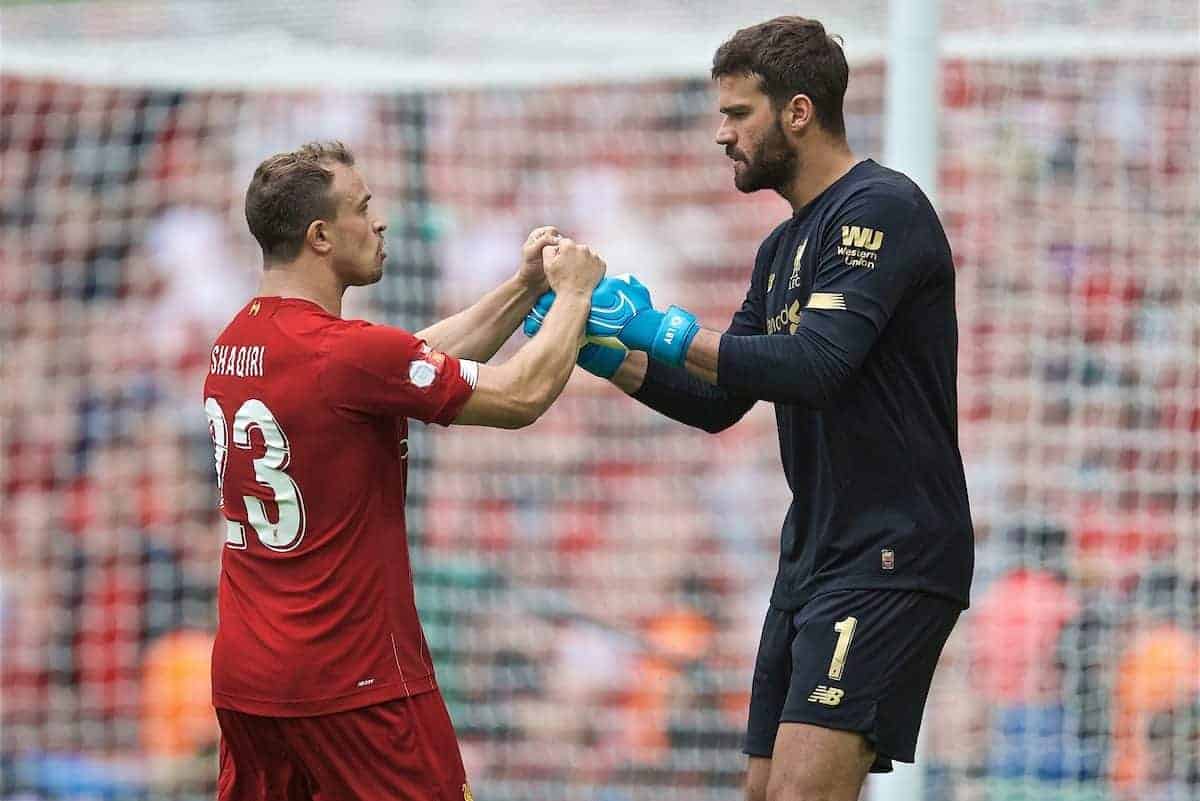 For what it's worth, if Alisson returns just after six weeks out, he could be in the frame for a League Cup comeback. But getting him back at all in September might be a bonus, given more recent reports have suggested a prolonged spell on the sidelines.
Assuming Klopp goes with the strongest team possible at Burnley, any involvement off the bench for one of the fringe midfield options and perhaps Shaqiri's first league outing of the season would be a positive—assuming it ties in with a win, of course.
Beyond that, it must surely be the case that those players named above are considered for Newcastle.
Potential long-haul trips with national teams, followed by what might be a tricky double-header of European tie and Chelsea away, means a handful of the likes of Firmino, Salah or the full-backs could do with a reduced load on that weekend in-between.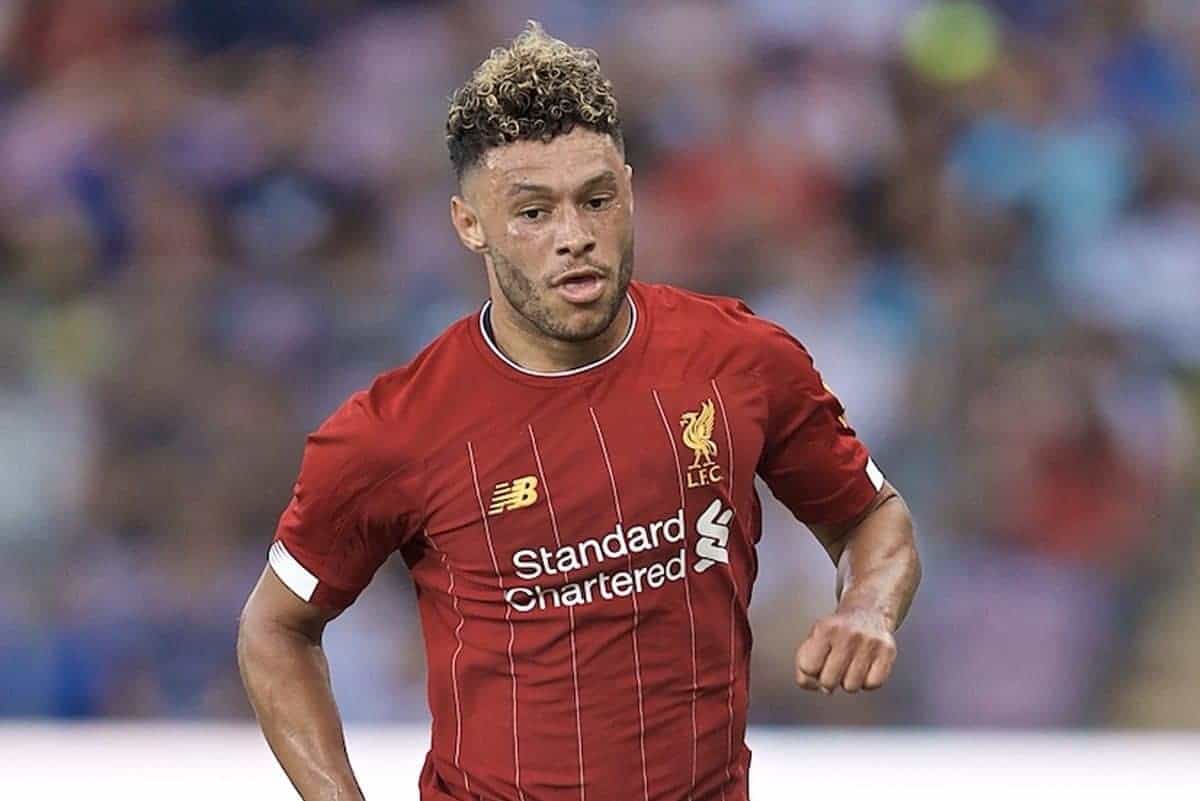 At Anfield, with the phenomenal record we have and with the likely tactics employed by the Magpies, it's as safe a bet as it gets that points won't be dropped by bringing in a few new faces—especially if the main men remain sub options.
One month from now, the hope must be that we're looking at a clutch of 16 or 17 or so players who are making themselves regular options for Klopp, pushing for a first-team place on a more regular basis—or at least to be the first go-to option off the bench.
It's great having a reliable XI and we don't want those players missing often, but neither can they play every minute, every week. The squad is there and this is the time to begin trusting them.