We round up the latest Liverpool news and transfer rumours on Monday, as the Reds' return to Premier League action is just about within sight.
Today's Main Headlines
Salah's Inclusion in World XI Leaked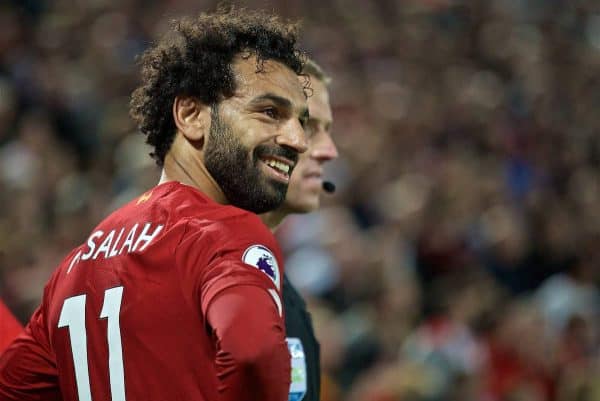 Mohamed Salah has matured into one of the world's most recognisable footballers, wowing supporters with his brilliance.
According to FilGoal, relaying information from the Egyptian PFA, he has been included in the FIFPro World XI—an achievement that will no doubt delight the 27-year-old.
Salah was one of seven Liverpool players to make the 55-man shortlist for the team, but it is not known at this stage if any of the others feature in the XI.
Alisson and Virgil van Dijk should expect to be in it, while Sadio Mane's brilliance throughout 2019 also means he merits a place.
Trent Alexander-Arnold, Andy Robertson and Roberto Firmino were the others to make the shortlist.
---
Why Van Dijk Loves Clean Sheets?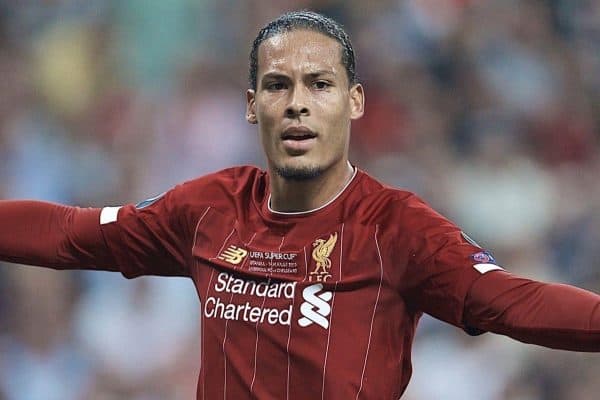 Van Dijk has made Liverpool one of Europe's toughest teams to score against, performing almost immaculately over the past 18 months.
It seems as though the Dutchman has another reason to love not conceding goals, with the Mirror digging up figures from Football Leaks back in May 2018, mentioning that his current contract has "a complex bonus structure" focusing on the amount of clean sheets the Reds keep.
Van Dijk reportedly earned a £750,000 bonus last season because he reached a target of 22 clean sheets in the campaign, helping Liverpool keep 26 of their 27 in total.
The report has emerged because of talk surrounding a new-and-improved contract for the 28-year-old.
A "bemused" Van Dijk has played down rumours of a new deal for the time being, though, with the Liverpool Echo claiming there are "no imminent plans" for one.
---
Robertson Accepts Scotland Captaincy Criticism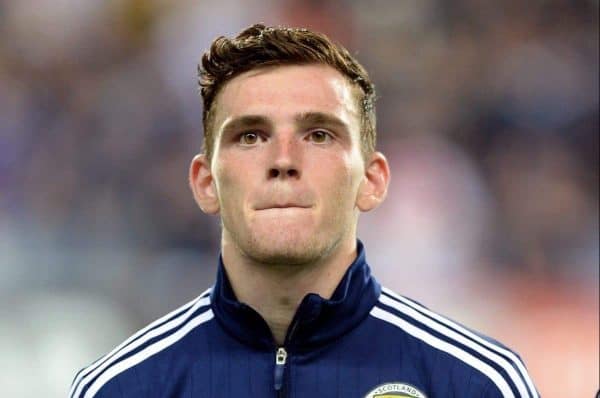 Robertson may be flying in a Liverpool shirt, but he is having a tough time of things as Scotland captain.
The 25-year-old's performance was criticised in his country's 2-1 loss at home to Russia on Friday, and speaking to the media, he accepts the negativity and believes he will learn from it:
"Being criticised, rightly or wrongly, it's maybe stronger now that I'm captain.

"But these are things I'm made for. If people criticise me, it's fine. I'd prefer they didn't because it means I've put in a good performance—but sometimes that doesn't always go your way.

"Some games as captain I've not been good enough, some I have been, but that's me to look at my own performance. That's what I've looked at over the last few games.

"I don't like getting beaten anyway, but on Friday I maybe dwelled on it longer than usual. I've learned a lot. Good things and bad things."
Scotland are in action on Monday evening, hosting Divock Origi's Belgium in a Euro 2020 qualifier at Hampden Park (7.45pm BST)
---
Lonergan Reveals "Scrutiny" of Playing for Liverpool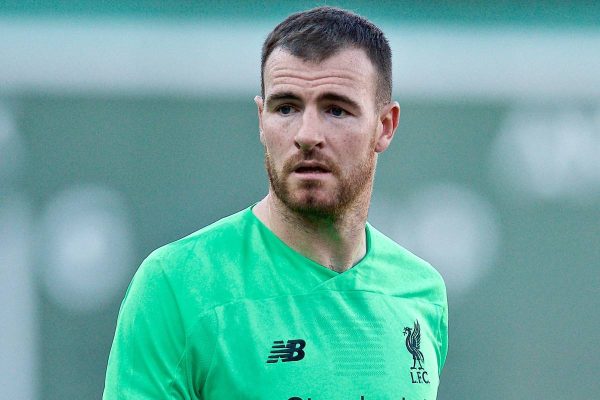 This time last season, the thought of Andy Lonergan playing for Liverpool seemed impossible, given his status as a journeyman in the lower leagues.
The veteran stopper came into the squad for pre-season, however, in order to alleviate an injury crisis, and is now on a one-year contract with the Reds.
Speaking to the Lancashire Post, Lonergan interestingly revealed how pressurised it is representing a team of Liverpool's stature:
"At Liverpool, every player is on it in every training session, the standard of work and finishing in training is brilliant.

"They are a great bunch of lads, very down to earth people who are at the top of their game.

"Jurgen Klopp is brilliant to work with, all his staff are.

"What I have found going to Liverpool is the level of scrutiny and expectation is at a different level.

"From the outside, it is absolutely massive and the pressure is always on.

"In a small way I noticed that when I signed. There were a couple of days when I had to switch my phone off because I was getting so many messages.

"I appreciated everyone's well wishes and support but I needed to get focused on the job."
Lonergan has a UEFA Super Cup winners' medal to his name which, frankly, is a great story for someone who has plied their trade at the likes of Darlington, Wycombe Wanderers and Rochdale.
---
Marriner in Charge of Liverpool vs. Newcastle

The Premier League have confirmed that Andre Marriner will referee Liverpool's return to action at home to Newcastle on Saturday.
Marriner has already been in charge of one Reds game so far this season—the 2-1 victory at Southampton—while last term he ruled over four of their Premier League fixtures.
Liverpool are unbeaten in their last eight games when Marriner held the whistle, scoring 19 goals and conceding 10 since that 4-1 loss to Tottenham at Wembley in October 2017.
---
Liverpool Go Retro with New Blackout Range


Liverpool have launched a bold new must-have blackout range, fusing the iconic retro styling of popular limited-edition pieces with contemporary design.
Made up of four key products that each represent a significant moment within Liverpool's unique history, the blackout retro wear will be unveiled one-by-one throughout this season to celebrate key victories through the years.

First to be revealed from the new collection of apparel is the LFC Black Shankly Track Jacket – a blackout version of the popular Shankly Jacket, which legendary manager Bill Shankly's team wore as they walked out at Wembley in May 1974 for the FA Cup Final.
The exclusive track jacket imitates the memorable two-tone detailing on the cuffs, hem and collar of the original Shankly Jacket, and features an embroidered LFC crest on the front and Liverpool FC emblazoned across the back.
* You can buy the Liverpool FC Black Shankly Jacket from the official LFC store here.