Both Pep Guardiola and Frank Lampard know the challenges which await them against Liverpool this season, respectively labelling them the "strongest opponent" and "best team in the country".
Since Jurgen Klopp's arrival on Merseyside, Liverpool have transformed from a club struggling to simply secure European football each season to a side who is widely considered one of the world's best.
The exponential rise has seen the Reds go toe-to-toe with Guardiola's Man City in both the Premier League and Champions League with different degrees of success depending on which side of the fence you sit.
But for Guardiola, who has also managed in Spain and Germany, Liverpool are the "strongest opponent" he has had to contend with throughout his 11-year managerial career.
With Klopp's side having already established a five-point buffer at the top of the table merely five games into the season, it means Liverpool are never far from Guardiola's mind as he again heaped praise on his rivals ahead of his teams' clash with Watford.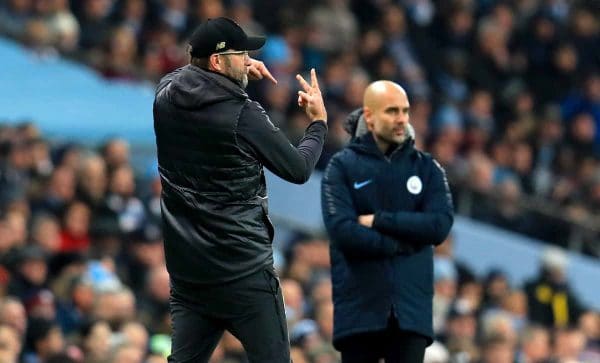 And he was not shy in elaborating on his thought process as he conceded how difficult it will be to make ground and compete against Liverpool this term.
"The opponent we have is the strongest opponent I have faced in my career as a manager – Liverpool," Guardiola told reporters.
"I said it when we were in front, I said it when they were in front, I said it when we won, I said it when we lose, I've said many times because they have absolutely everything, in the positioning game, in the counter-attack, set-pieces, transitions, Anfield, the stadium.
"I know how difficult it was, I know how difficult it is and will be. But that's the challenge we have."
With the Reds yet to face defeat, the challenge for City was made all the more apparent after succumbing to defeat against Norwich last time out, but Guardiola, like the Liverpool faithful, knows that there is still a long road ahead in 2019/20:
"I'm relaxed. When we lose, I'm not depressed. It's going to happen. There are 99 points to play for, we are five behind, 99 still to play, let's see how many we can get."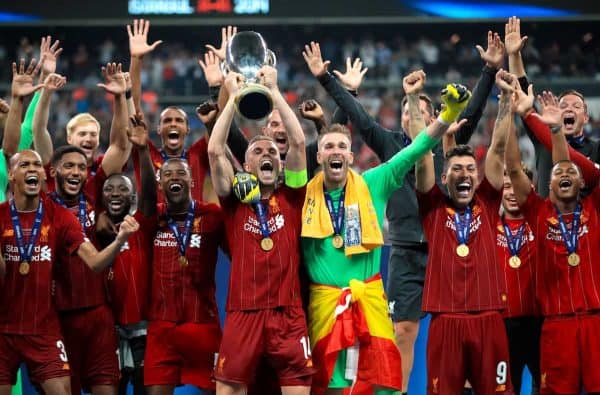 And while City will look to get back to winning ways on Saturday afternoon they will be looking to receive a favour from Lampard's Chelsea on Sunday to peg back the deficit.
But in no way will it prove to be easy as Lampard welcomes a side he has coined "the best team in the country" to Stamford Bridge.
Liverpool have already inflicted defeat on the Blues this term with a penalty shootout win in the UEFA Super Cup and Chelsea know that anything short of their best could result in a repeat outcome.
"We have to be at our best which we have shown in phases this season and at other times we haven't," Lampard said.
"One thing is against Liverpool if you aren't at your best for 90 minutes or if there are a couple of moments where you can't dig in then now I think they will punish you. I think this game is now on its own what is in front of us.
"We are going up against the best team in the country at the moment."