Domestically dominant and into the next round of a cup? Steven Scragg looks at how far the Reds have come, even since last season.
Last season, Liverpool bailed out of both domestic cup competitions with an almost indecent haste.
It was something which paved the way for a mad collection of 97 Premier League points and a Champions League success.
Embrace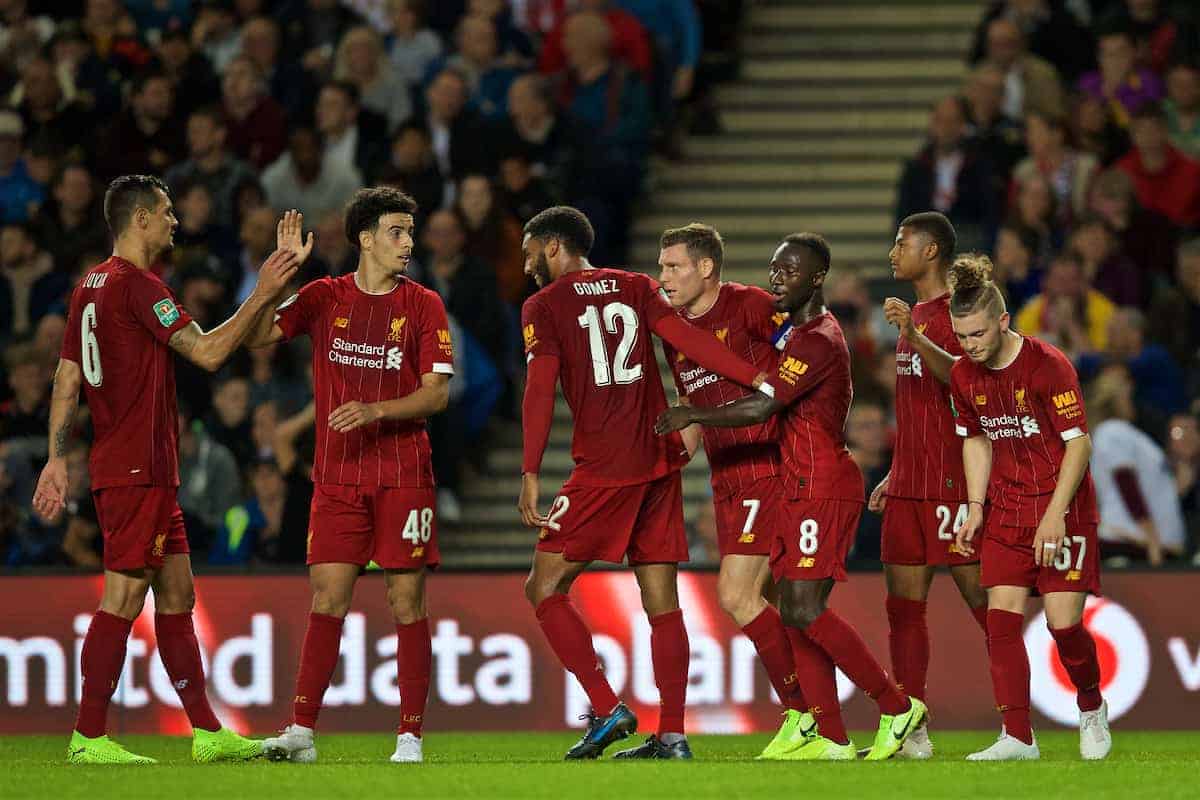 What about this time around though? How do we embrace the League Cup and the FA Cup?
Basically, largely in the way we embraced Wednesday night's game against the MK Dons would be the answer to that.
There was much to like about this one. A step-up in the development of a set of young players who genuinely have a chance of carving a career in the Liverpool first-team squad, the return to the fray of Naby Keita and the fact that a sizeable number of the team that will face Sheffield United, on Saturday, were many, many miles away with their feet up.
This was very different to those early-round domestic cup games of the past, when first team deadwood was thrown together with youth products that had little chance of progressing at the club.
Positive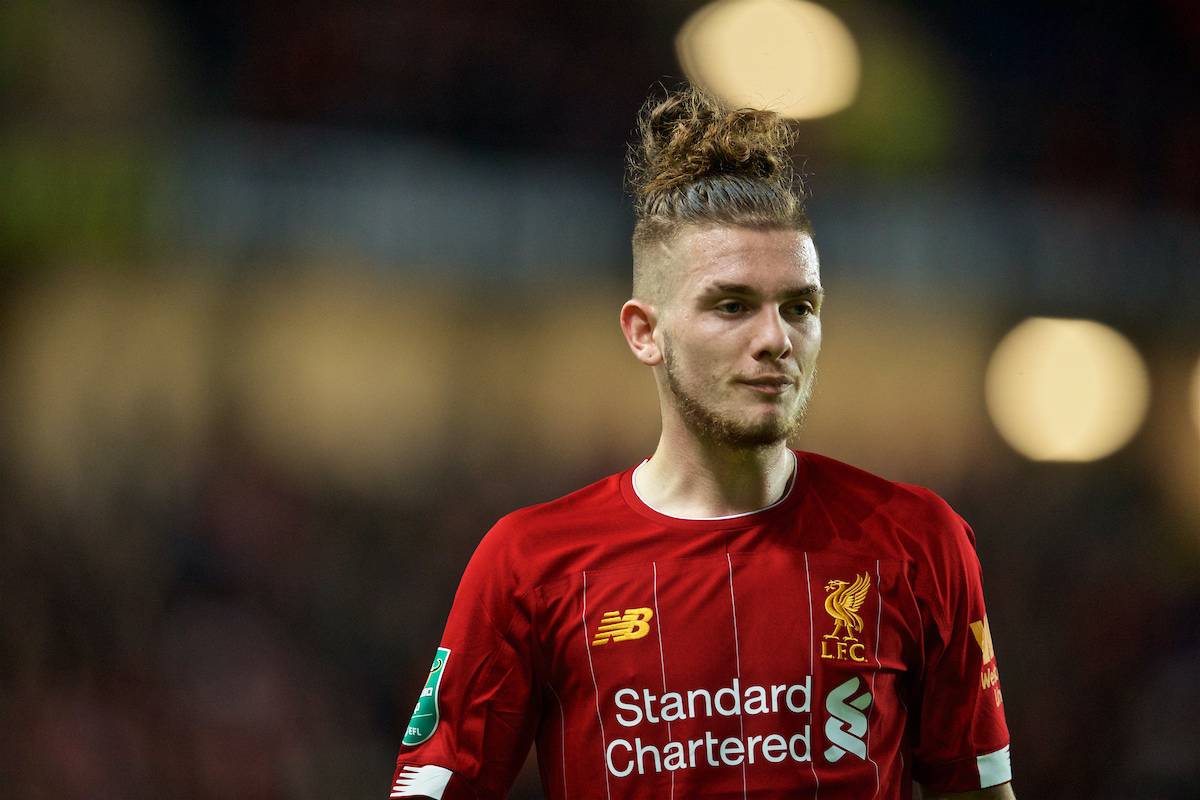 At Stadium MK, positivity abounded and I couldn't help but feel we were seeing at least a couple of glimpses of the future.
It was a very grown-up performance from the most inexperienced members of the team, and an extremely responsible approach by the most experienced ones.
In Harvey Elliott and Ki-Jana Hoever we undoubtedly have two players with exceedingly bright careers ahead of them. You can see the influence of their surroundings at Anfield and Melwood within their demeanour.
Everything about Jurgen Klopp's Liverpool is centred on a positive outlook. The vast majority of Liverpool's squad have never known a downward curve at Anfield; most of the Liverpool squad have only known the club to be on an upward trajectory.
This means that they play without the fear of failure.
Liverpool might not win the League Cup this season, but it doesn't mean it shouldn't be a valid target. At some point, we might cross paths with a team who put out their strongest line-up; we might be drawn against a team who needs to win the League Cup.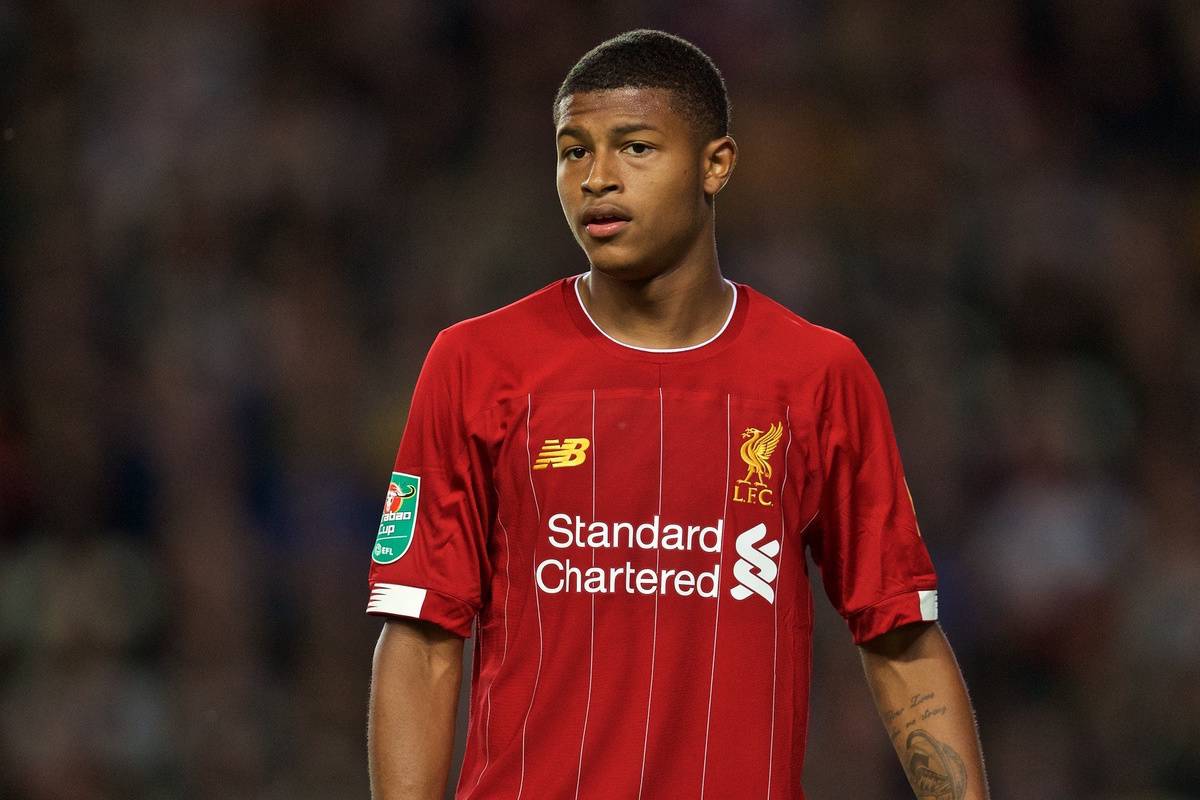 Last season, I felt that longer runs in the domestic cup competitions would have been counter productive to us challenging for the Champions League and the Premier League, in the manner we did.
We were still learning and striving to be a team of winners, after the spate of near-misses we had so far experienced under Klopp. We were somehow the Andy Murray of football, I suppose. A team that could walk right up to the trophies we craved, see our reflection in them, only to have them snatched away.
We didn't wilt under this pressure, however. We absorbed the blows and continued to move forward with belief and positivity.
Klopp blew away generational stigmas in this respect, that concept that we responded badly to setbacks, ditching the managers that brought us so close to the biggest glories and ripping everything up, to return to the drawing board once again.
Planting a seed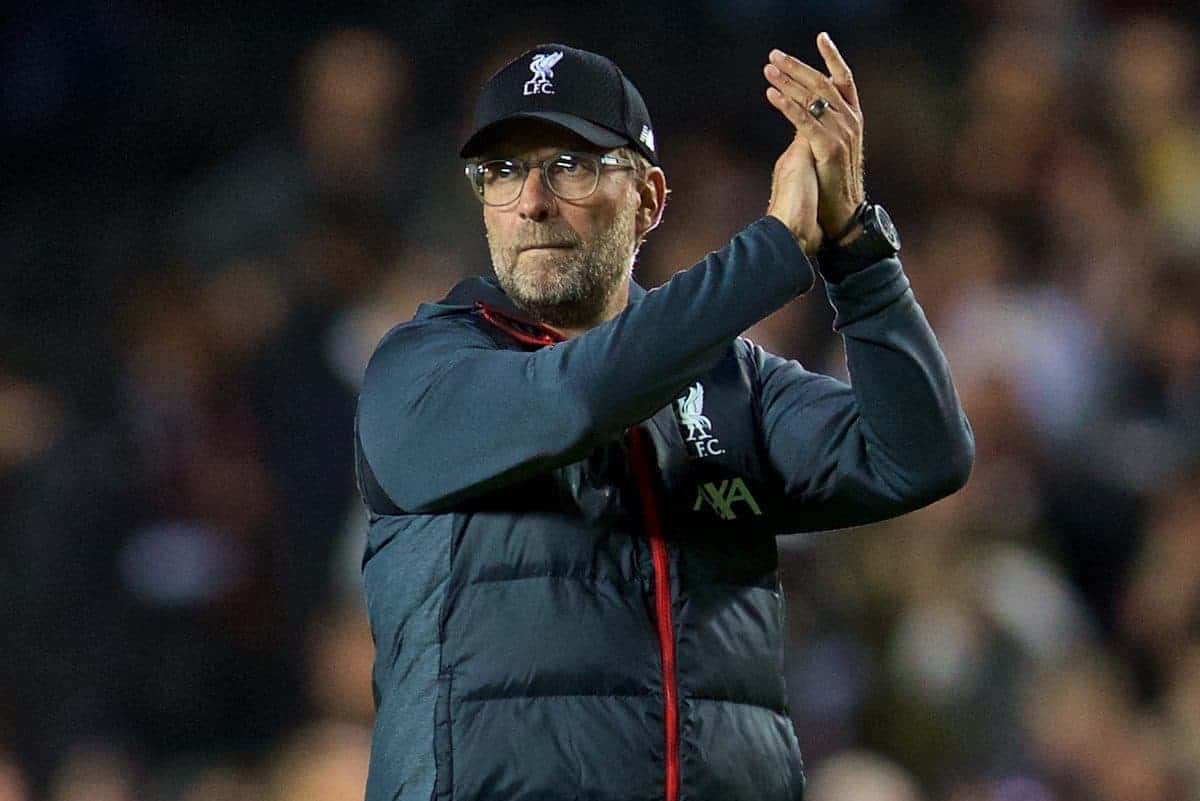 Under other managers, the loss of the 2018 Champions League final would have been a fatal blow. Under the one we have, it will arguably prove to be the making of the club, the genesis of a new empire, in a similar way to how losing the 1971 FA Cup final galvanised Bill Shankly's heavily restructured side.
Way back in '71, a seed was panted. From that defeat to Arsenal at Wembley arose a powerful new generation that set the scene for the next 20 years.
It was the most dominant era in the entire history of this football club of ours. A dynasty was laid out and Shankly saw it as something akin to the Roman Empire.
Upon Liverpool's homecoming, on the balcony of the Town Hall, in front of an estimated 500,000 devoted supporters, Shankly gave an iconic speech in which he cited Chairman Mao, the Chinese communist revolutionary, drawing comparisons with the east to this show of red strength before him.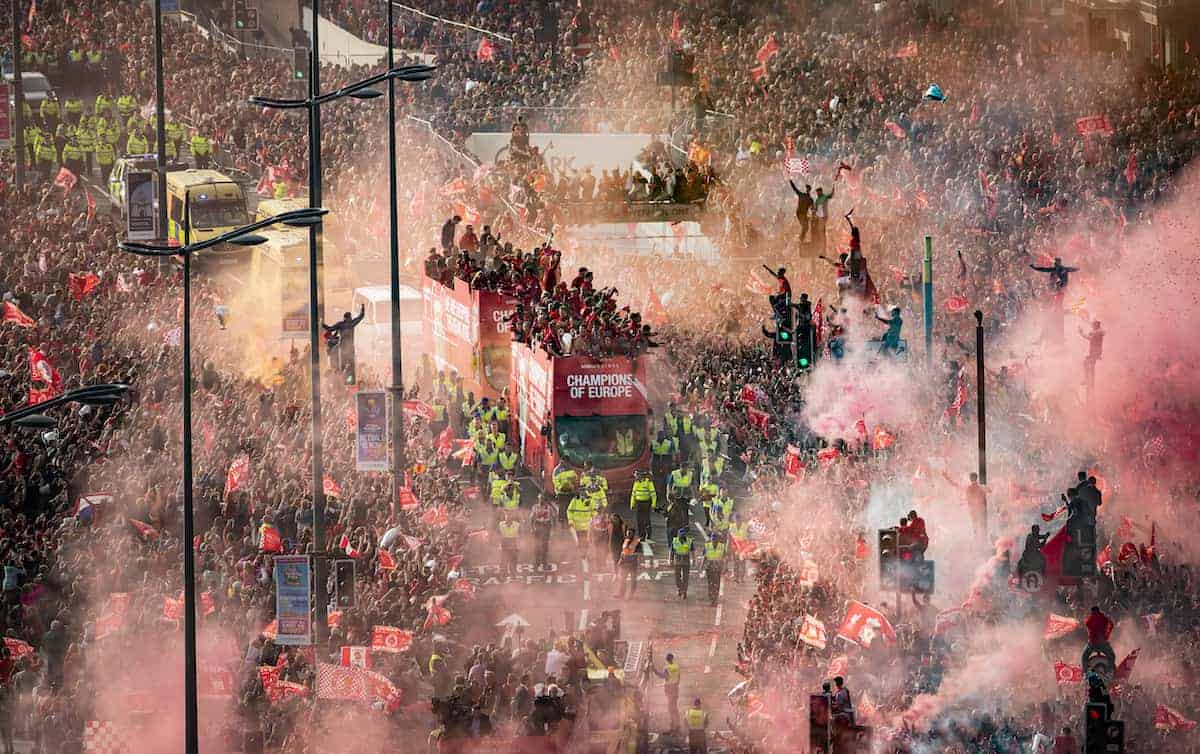 The key to it was the iron constitution and defiance on show, when staring into the face of a painful defeat.
Fast forward to Kyiv and Klopp's response to a cruel defeat at the hands of Real Madrid.
He was necking beers with the fans, bouncing up and down, singing songs of celebration of the players who had taken us so close to a sixth European crown.
A promise was made to come back and win it. Klopp fulfilled that promise and it is all because, within the hour of defeat, he planted a seed.
Looking at this Liverpool, inclusive of the team that played with such assurance in Milton Keynes last night, it feels to me like it is a Liverpool that can dominate for another prolonged period, just as the team that Shankly rebuilt did.
Go on and win it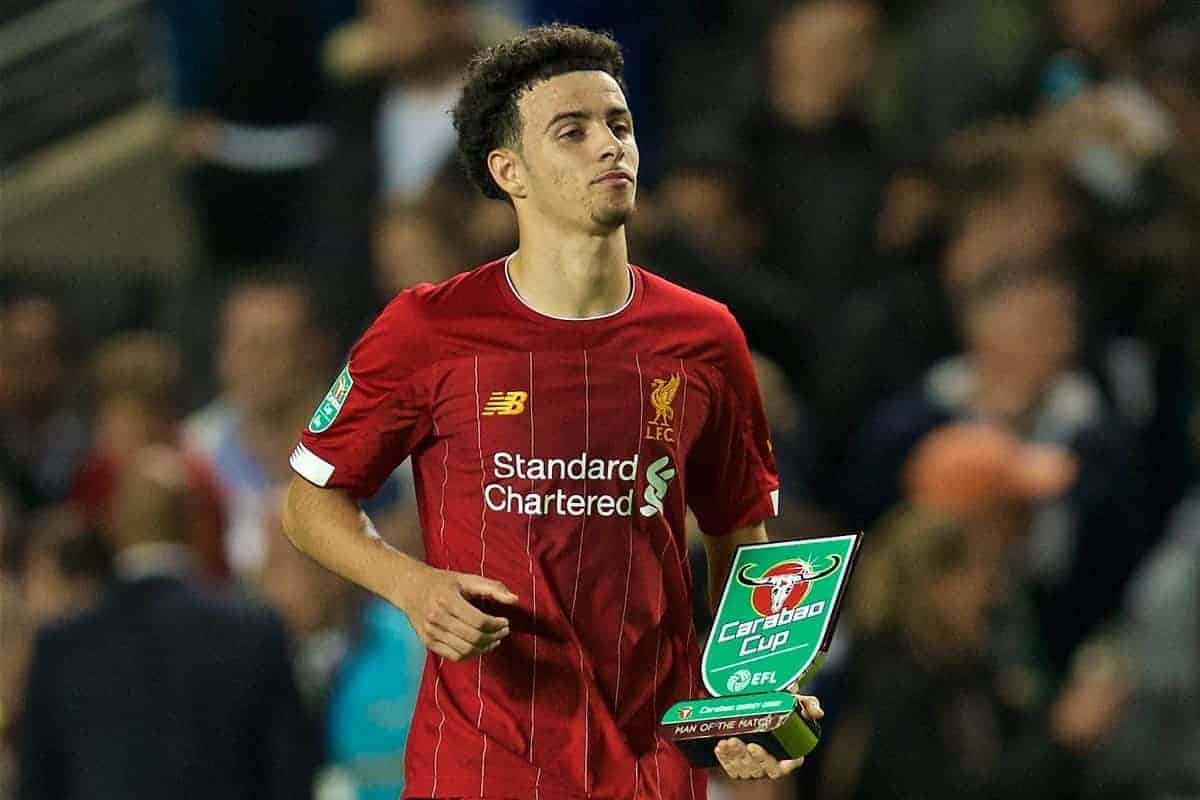 Wednesday night not only proved that the kids are alright, but that Liverpool FC are in very safe hands.
This 'League Cup Liverpool' should be given its wings and be trusted to take us deep into the competition.
This is now a Liverpool that shouldn't feel the need to defer on the domestic cup competitions. They should go out and win them.