Liverpool face one of their defining fixtures of any season on Sunday, hoping to get the better of an under-fire Man United side at Old Trafford.
Domestic football is back after the international break and it couldn't return in much more important fashion.
Liverpool sit eight points clear at the top of the Premier League, having won all eight of their fixtures to date this season.
On the flip side, bitter rivals United are 12th and looking in dire straits, with Ole Gunnar Solskjaer now under huge pressure to save his job.
Trips to Old Trafford are never easy, however, and although it may sound like a tired cliche, form does generally go out of the window in this fixture.
With the match fast approaching, we spoke to Kadeem Simmonds (@KadeemSimmonds), sports editor of the Morning Star, to hear his thoughts on both sides and the weekend clash.
Man United are 12th in the Premier League – how bad is it right now?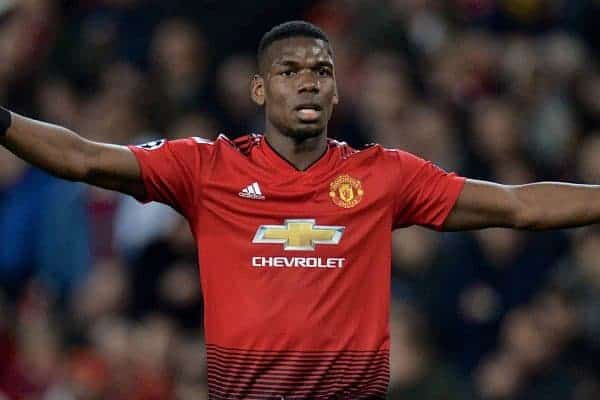 It's embarrassingly bad. The team have become more defensively solid but can't score to save their lives.
The moment Newcastle went a goal ahead last time around, that was game over – there was no way United were scoring two goals.
The attacking play that was promised when Ole Gunnar Solskjaer 'took the wheel' permanently has disappeared, as has the counter-attacking football we saw while he was given the job on a temporary basis.
Paul Pogba's injury didn't help, given Fred literally cannot find a player in a Man United shirt, Nemanja Matic is Nemanja Matic and Angel Gomes and Tahith Chong haven't really impressed when they have played so far this season.
All that being said, this United team has no identity.
You have no idea what the game plan is and I don't care how many injuries you have, it is unacceptable for United to finish a game with no shots on target.
It wouldn't be so bad if they were trying to play a particular type of football and it was failing because the players on the pitch were bad, but every week they look like a five-a-side team who have had to cobble a few ringers in.
Where has it all gone wrong for Solskjaer? Is it time for a change?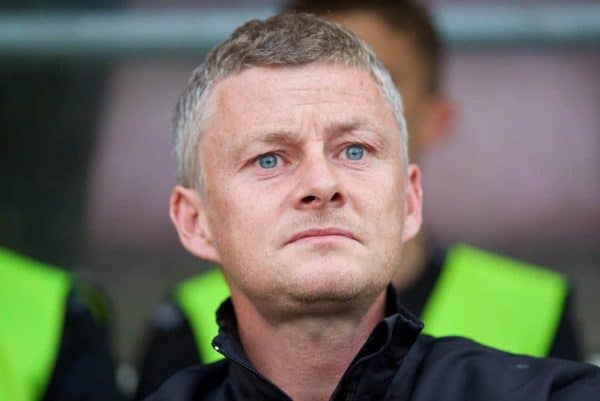 It went wrong when the club allowed attacking players to leave and they weren't replaced during the summer transfer window.
At the end of last season, Solskjaer said that would be the last time you would see some players in a United shirt, and to give him credit, he kept his word.
Romelu Lukaku and Alexis Sanchez were shown the door, as was Chris Smalling, but while Harry Maguire was signed and Daniel James may offer more than Sanchez – that isn't difficult – the latter was never going to be the second coming of Cristiano Ronaldo.
Asking Marcus Rashford and Anthony Martial to score enough goals to fire United into the top four was always going to be a tough ask, too.
Mason Greenwood looks extremely promising, but he shouldn't be burdened with the task of being United's saviour at such an early stage in his career.
What you now see is United without a proven 20-goal-a-season striker in the squad until at least January, ending up without a recognised forward on the pitch at the end of the West Ham defeat because Martial was injured, Greenwood was ill and Rashford picked up an injury in the game.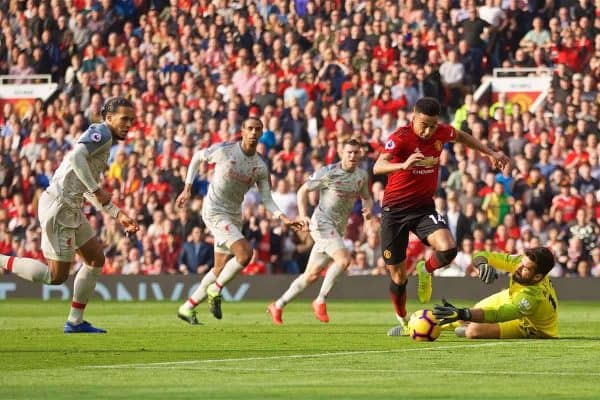 Jesse Lingard finished the match up front, which sums it up.
You've seen this season that United can raise their performance against the bigger sides, but it's the teams they were blowing away under Solskjaer last season which has led to them being 12th at the moment.
I would give the manager more time if United were at least entertaining to watch, but the only entertainment they provide is for opposition supporters.
If the rumours are true, defeat to Liverpool means nothing but lose to Norwich and Solskjaer is sacked – it's hard to imagine United pay Daniel Levy and Tottenham enough to get Mauricio Pochettino or any manager.
The fans will crave someone like Massimiliano Allegri or Erik ten Hag, but would Rafa Benitez be better suited for this current United set up?
Benitez until the summer and then trying to get someone like Pochettino may be the best option.
In saying that, if Ed Woodward is still picking the manager and players, does it really matter?
Which players have struggled most so far this season?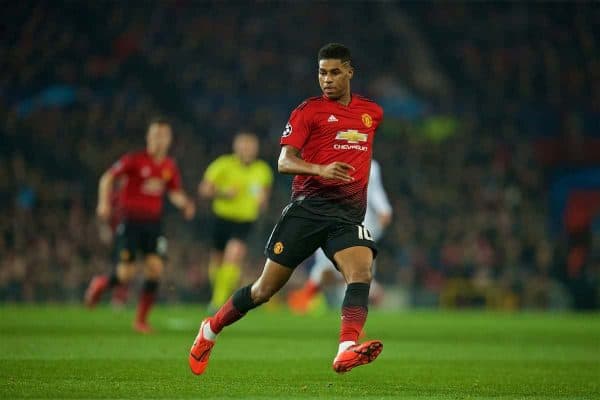 It has to be Rashford and it's through no fault of his own.
The clinical side of his game has disappeared over the last few years, and while he has had chances this season, United aren't creating enough as a team to really put games away.
Rashford is a player bereft of any confidence and needs a break from the side, which would happen if Martial was fit or Greenwood was older. Or if United had brought in a few more signings over the summer.
There is still a player there, as you have seen when he is on England duty, but the lack of talent at Old Trafford, and absence of confidence, means Rashford is snatching at chances and is a shadow of himself.
What is your realistic aim for the campaign?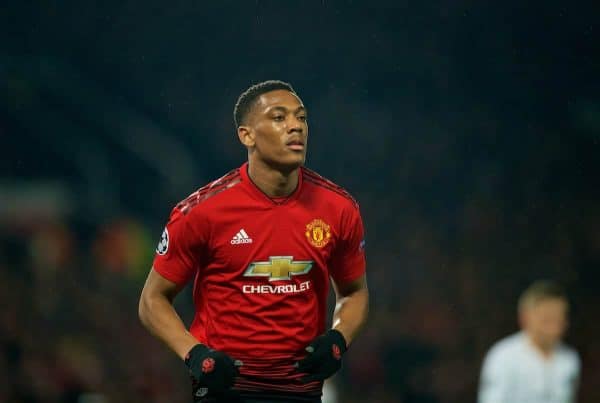 It has to be finish inside the top seven.
Top four isn't going to happen, but United need to be in Europe next season.
Nobody likes the Europa League, but Thursday night football is better than nothing and United can still attract players by offering them the chance to play on the European stage.
How do you rate Liverpool's start to the season? Title favourites?

It would be unfair to say Liverpool have ridden their luck – the Sheffield United game springs to mind – but for the most part they have been by far the best team in the Premier League.
I still think it's too early to call them title favourites, but if any team looks the most likely to lift the trophy come May, it's Jurgen Klopp's men.
Who do you fear most for the Reds on Sunday?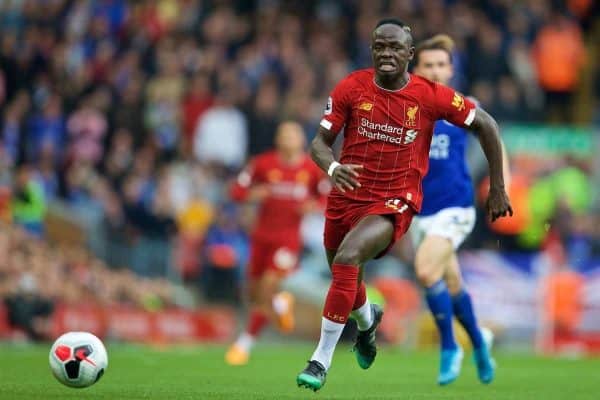 If it's not Trent Alexander-Arnold, it's Andy Robertson. If it's not Robertson, it's Roberto Firmino.
But Sadio Mane is surely the biggest danger, especially if he is facing Ashley Young.
If Aaron Wan-Bissaka plays, I have enough confidence that he can keep Mohamed Salah or Mane relatively quiet, but you put Mane, in this form, one-on-one against Young and it could be a long afternoon for the veteran.
Where will the key battles take place?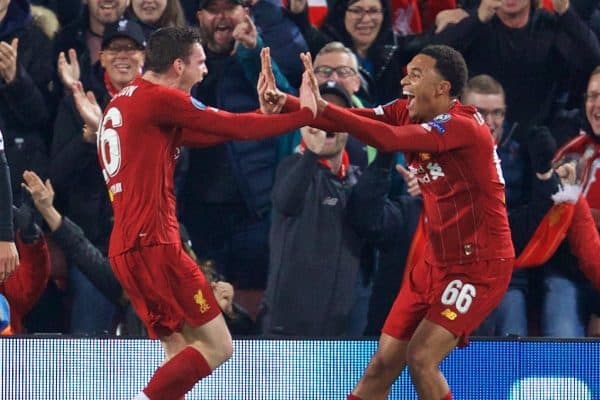 The key battle is down the flanks. Liverpool will win the midfield battle with ease, given there is likely to be no Pogba.
Victor Lindelof and Maguire should do a decent enough job on Liverpool's attacking trio, but the Reds' overlapping full-backs are going to be a problem all afternoon.
United have a problem defending the edge of the area – goals from Ruben Neves and Matt Longstaff this season are all the proof you need – so I can imagine any ball cut back to the edge of the area or cleared to that part of the pitch being perfect for oncoming midfielders or Firmino, if he takes advantage of the gaping hole there.
Finally, hit us with your prediction…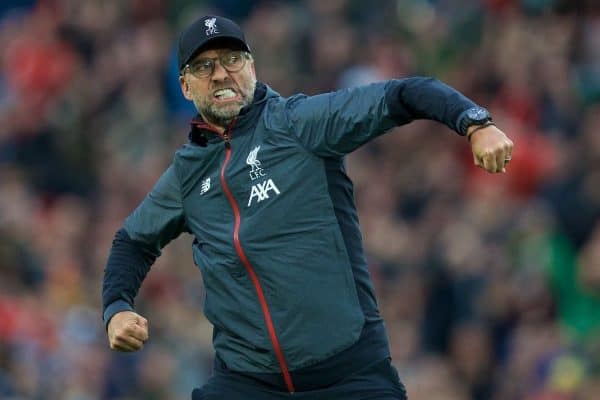 Now with David de Gea likely to miss the game, if Liverpool can't hit at least three past Sergio Romero then the Reds have a problem.
That being said, Liverpool score two goals and that's game over because United will not be matching that tally.
They will struggle to score one past this back-line and that's with a returning Martial.