Jurgen Klopp praised Liverpool's 2-1 comeback win over Tottenham as a "super game" and relished the return of the Reds' suffocating counter-press.
Sunday's hosts were unfortunate to go 1-0 behind in the first minute at Anfield, with Harry Kane benefiting from a wild deflection to head home.
But from that moment on, Liverpool dominated and received their just rewards as Jordan Henderson and Mohamed Salah fired them to another three points in the Premier League.
The six-point lead over Man City was maintained, and speaking after the game, Klopp hailed his side's performance and the way they responded to going behind.
"It was a game that, to be honest, I loved. It was a super game," he told reporters.
"It's just how football should look, how you should play against a really strong, well-organised side, with the threat constantly in your mind that each ball you lose will possibly end up in front of your own goal.
"The counter-press was exceptional, it was kind of 'back'. It was the plan today.
"We wanted to be really strong, especially in that department, because it was clear that we might be dominant.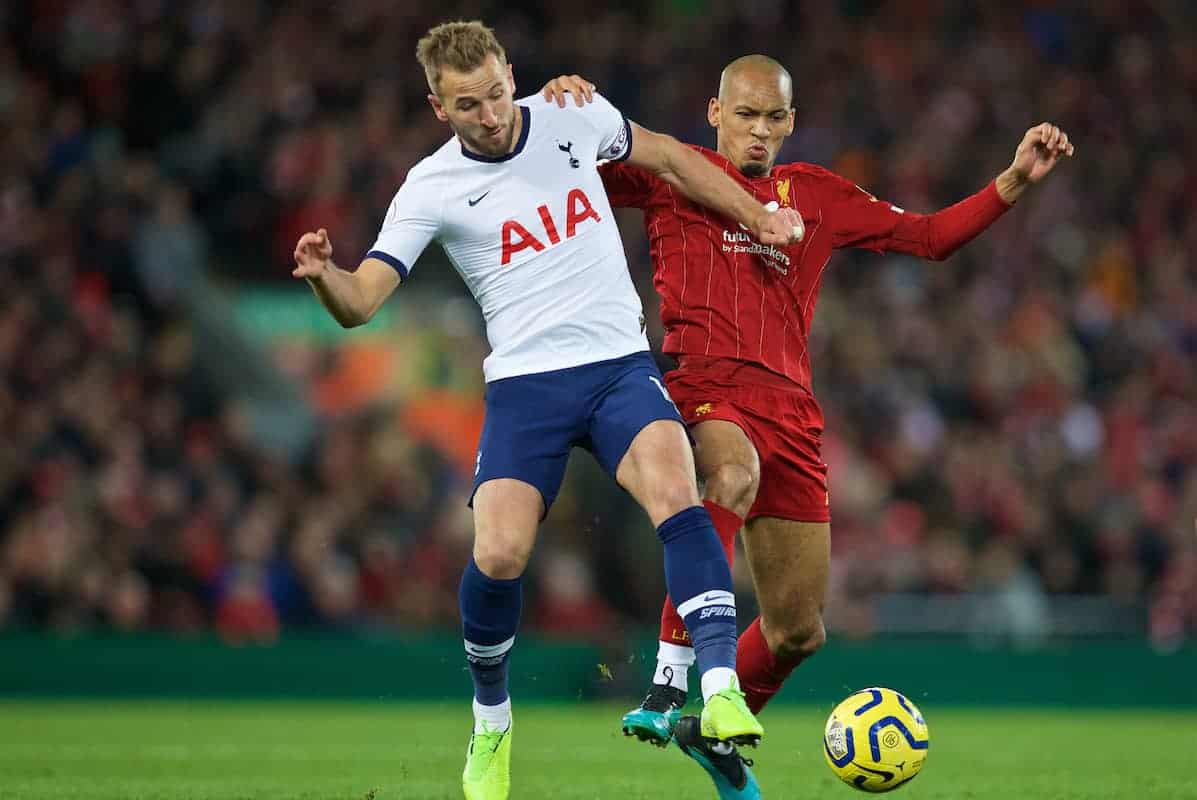 "But that means you lose balls, that's how it is: you cannot finish each situation. Then the counter-press must be there.
"I loved that, that was really, really good.
"Obviously we had a big chance in the second half. It was 1-0 down, I told the boys at half-time, 'the only problem in this game, so far, is the result'."
Klopp also revealed Mohamed Salah's late substitution came as Liverpool manager his ongoing ankle problem, with the No. 11 likely to miss Wednesday's clash with Arsenal in the League Cup.