Jurgen Klopp's post-match press conference following Liverpool's 1-1 draw at Old Trafford featured plenty of questions on VAR.
The Reds' boss made a very good point about the general issue with the VAR, highlighting his belief that referees in general – Martin Atkinson in this case – allow some fouls to go as they think 'well, we have VAR to check after' but then the VAR doesn't overrule the on-field referee.
That certainly appeared to the case in the lead up to United's goal, with Divock Origi clipped near the halfway line but no foul given.
"For me it was so clear, I was 100 percent sure [so] I calmed the whole bench down," said Klopp.
"It's like the penalty that Man City didn't get yesterday," he added. "Come on, that is 100 per cent a penalty."
Despite the VAR controversy, though, Liverpool were extremely poor and somewhat lucky to get away with a point.
But as Klopp pointed out "everything that could go wrong went wrong, including our performance, and we still didn't lose."
So it may be a case of one point gained rather than two lost on this occasion.
The Reds' equaliser arrived via Adam Lallana, his first since May 2017, and the manager praised the midfielder for his cameo.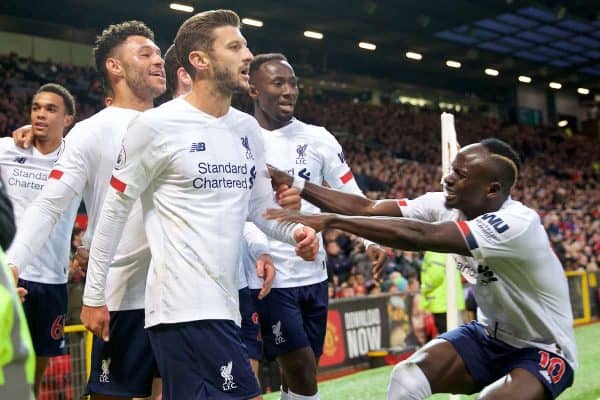 Fellow subs Naby Keita and Alex Oxlade-Chamberlain were also praised for their roles from the bench, saying: "We were better with the three boys coming on and I'm especially happy Adam scored this important goal."
Meanwhile, Klopp highlighted Man United's defensive style when playing against Liverpool in recent years, saying: "We've come here for the last three years and they just defend. [I have] no complaints, [but] with the quality they have and how they set up, it is very hard to play against."