James Milner is intent on continuing to make more history with Liverpool, starting with taking another step to the league title by overcoming his former side on Sunday.
EXCLUSIVE
A Premier League showdown with Man City awaits Liverpool, where the opportunity to extend the lead atop of the table to nine-points is on offer.
Jurgen Klopp's Reds have reacquainted themselves with a flair for the dramatics throughout the season to date and have amassed 31 of a possible 33 points in doing so, while Man City have dropped points on three occasions – leaving Pep Guardiola's side in a desperate search for a way back to equal footing.
But a familiar face for the City faithful in James Milner will be plotting alongside his current teammates to ensure it is the Reds who emerge on top in a clash which is likely to see Liverpool's No. 7 the subject of specialist attention – whether he is on the field of play or not.
Milner joined the Reds on a free transfer in 2015 after five years with City having rejected the club's contract extension offer, and has since been welcomed with a chorus of boos whenever the two have crossed paths in years since.
For some, it could prove unsettling but for Milner it is simply a sign that he has moved to a club who are deemed both relevant and a threat to City.
"It's football I suppose," he told This Is Anfield. "It's probably a positive thing that when you leave a team and you go to a lesser sort of team, who aren't a threat, I suppose you're not as relevant and maybe you get a better reception when you go back.
"So maybe it's a positive thing that I don't get the best reception!"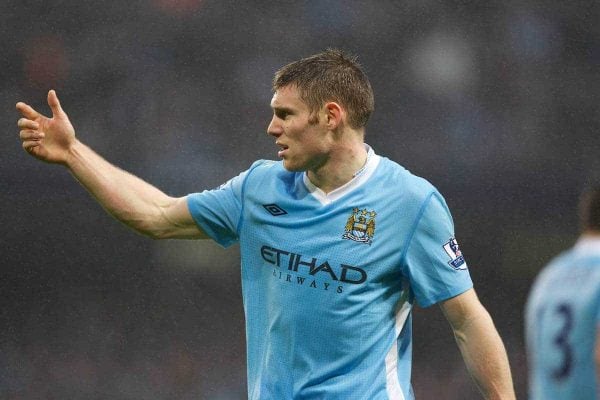 The 33-year-old, who is now 11 Liverpool appearances short of surpassing his 203-game total at City, still holds the club close to his heart – but not close enough to allow them to pip the Reds to the title.
"I had a great time at Man City, and I was lucky enough to win every domestic trophy there, play with some great players and I became a better player there," he assessed.
"I have nothing bad to say about the club. Obviously, now I think of them a bit differently because they're big rivals but that good feeling is still there. They're a big part of my career and a big part of my life as well.
"It's great to be going toe to toe with them now. It was disappointing that they got one more point than us last year, but it shows what a great team they are as well.
"The fact you see where we were when I first signed and the transition and where we are now, going toe to toe with them it's fantastic and hopefully we can keep pushing them and fight as hard as we can for the title this year."
It is a piece of silverware which could be decided in the head to head meetings like last term with City taking four of an available six points, but Milner expects Liverpool to arrive into each contest with newfound "confidence and experience" off the back of their European success.
"They're important, and always tough, games," Milner said of the head-to-heads, with the return at the Etihad in early April.
"At Anfield in the Champions League (in 2018), it was a fantastic tie. It was tough but we had a great spell in the first leg and got the result, and then the second leg was touch and go until we got the goal and then it was comfortable after that really.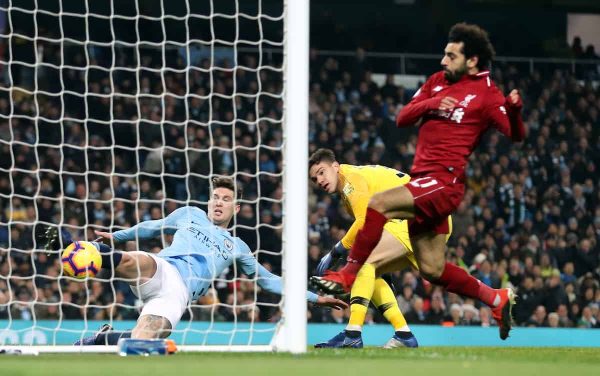 "That basically sums up our games against City, they're always very tight and last year you look back at the games and you see their goal which hits the post and goes in and ours is cleared off the line.
"At this level that's the margin for error – inches, centimetres, millimetres. It's tough to take but that's football and hopefully, we can learn from those games against them this year.
"We know how good they are. It's going to be tough to finish ahead of them in the league, but we've shown what a good team we are as well.
"I think winning the Champions League last year and the confidence and experience that we've gained from that will stand us in good stead this year."
It is familiar territory for Milner, however, as he has been present on both sides of title-deciding moments between the two teams – first, with City in their 3-2 defeat at Anfield in 2014 before last season's narrow clashes.

While the Reds won the battle in the former, Milner and his City side won the war in 2013/14, ensuring Steven Gerrard was to miss out on the league title and the Liverpool fans were left to lament what could have been.
Milner, who is the sole Premier League winner in the current squad, concedes "it's disappointing" the former captain did not get his hands on the trophy but the opportunity now presents itself for the current brigade to continue writing their own history.
"Now, being on the Liverpool side I can say yeah it's disappointing for his career and the amount of time he played for Liverpool and he had an unbelievable career and obviously to win the league would have been a nice touch for him," he said.
"But for me, at the time I was on the other side of the fence. It was an unbelievable game. [City] were two-nil down and got it back to two all and then Phil scored that late goal from an uncharacteristic mistake from Vinny [Kompany].
"I just remember the atmosphere was incredible and from that point, we had to be perfect and we managed to do the job with some tough games left.
"I think you felt the buzz around that time at Liverpool coming into the game and even when I signed for the club there was still talk about the year we nearly won the league.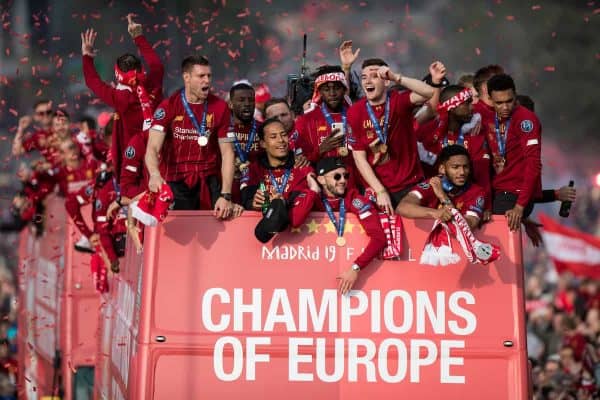 "There was probably a hangover for a couple of years after that really, going so close when people want it so much.
"That's something I think the manager talked about; making our own history.
"It's a big reason why I came to Liverpool, I wanted to be part of a new chapter at an amazingly successful club which maybe hadn't won as many trophies as they would have liked in recent history.
"I wanted to be part of changing that and I think you'll have heard the boys and the manager talk about it since. We don't want to be remembered as the team that won the Champions League once – we want that to be one of a number of trophies.
"That's the mindset within the squad, and the squad is more than good enough to do that."
* This is part of an exclusive interview with Milner discussing his LFC career, which will be on This Is Anfield next week.