So, an awkward evening at Anfield ended in a draw, a result that leaves us needing to avoid defeat in Salzburg to progress to the group stages. Doddle, eh?
It wouldn't be very Liverpool of us if we didn't have to travel to face an enthusiastic and free-scoring opponent, at a time when it is impossible for us to keep a clean sheet.
This one is going to go full-on "last goal wins". I predict a 13-goal thriller.
On Wednesday, it didn't take a genius to predict a riot. The main plus point to be gleaned from the evening can only be that Napoli are now off our to-do list.
A set of supporters that revel in notoriety, Napoli's 'finest' roamed the streets of Liverpool brandishing golf clubs, in their futile attempts at making friends and influencing people.
While I saw plenty in the way of emergency vehicles hastily making their way to one 'appointment' or another, I didn't see much in the way of golfing. I did see some of the images later though. I can't believe they tried to play-through with a five-iron. The absolute state of the rank amateurs.
Albatross and a Bogey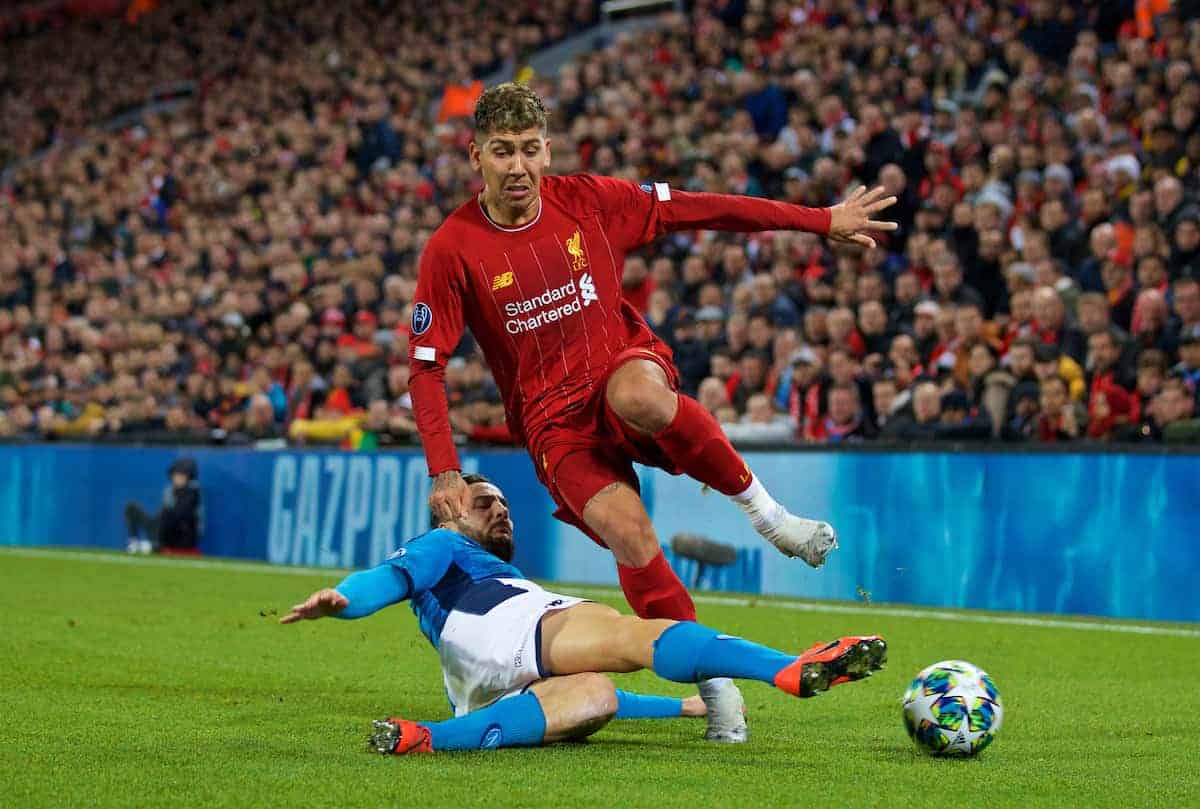 Napoli have proved to be a bit of an albatross around our neck in recent times. Inhospitable when we visit them, ungrateful guests when they come to us, while they have been the deliverers of on-pitch headaches too.
Carlo Ancelotti is a class act. It jars that he is hanging around with such an utter gang of charlatans. It leaves me half expecting the great man to raise an eyebrow at his next press conference, before declaring "Soz, they're with me".
A last-gasp winning goal would have been our most satisfying late intervention of the season so far. Yet, Ancelotti's team are stubborn and well-organised. They are quick to close space down and they are comfortable on the ball. Give them a chance and they will ruthlessly take it.
When we lost in Naples, we did so under mitigating and careless circumstances. This draw on home soil was one we sleepwalked into. In neither game were we comprehensively outplayed. Sometimes, opponents are simply hard to crack, they are prickly and the conundrum they pose can't quite be worked out.
For Liverpool and Jurgen Klopp, it is like being handed a Rubik's Cube and only being able to solve one side. You know the solution shouldn't be elusive, but the colours eventually blur, and you end up going around in circles.
It is fair to describe Napoli as a nemesis of some sort. A bogey team, even.
Making the Cut?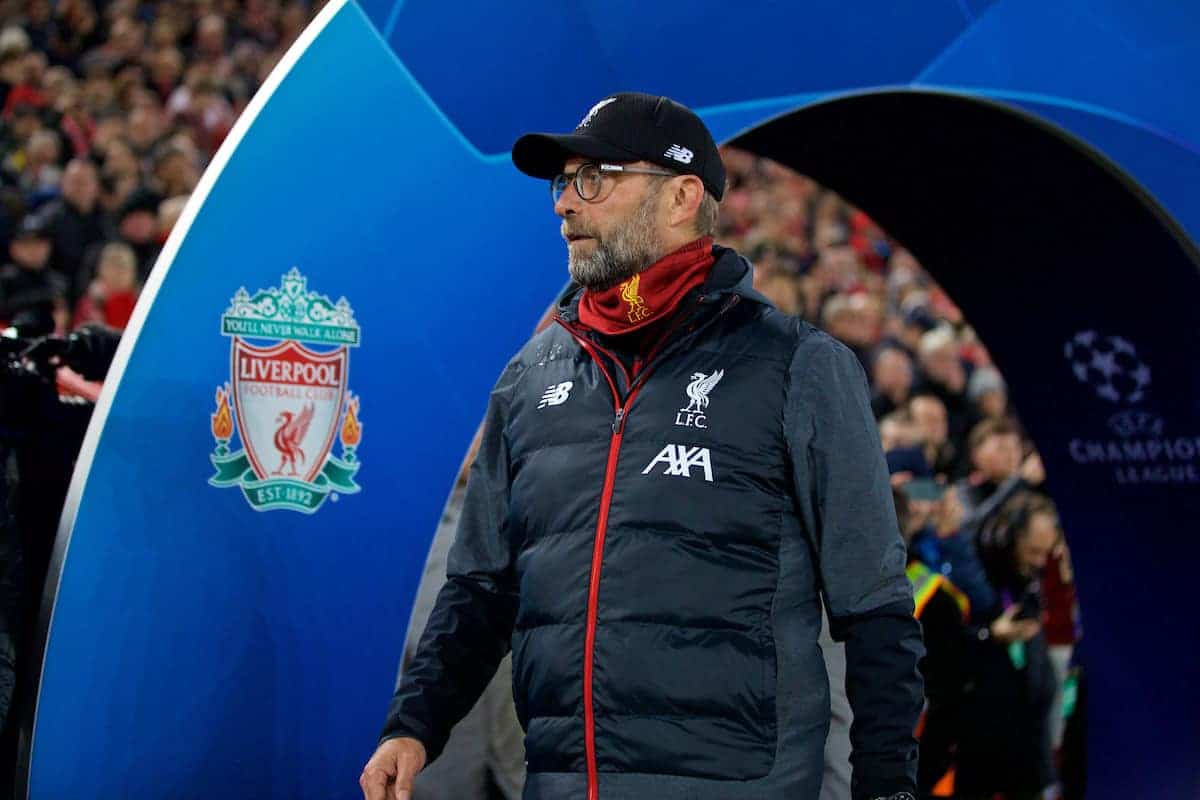 This has left us with a high degree of uncertainty when it comes to facing Red Bull Salzburg. We are still top of Group E, but a loss in Austria will likely mean the defence of our title as champions of Europe will be over with an entirely unnecessary haste.
Napoli aren't going to be beaten at the San Paolo by Genk, which makes Salzburg a straight shoot out. We could as easily win Group E, as limp out in third place.
Klopp insists that his team will relish the pressure and there is no reason to doubt that, but when you are going to be up against a team that has borne witness 27 goals – in terms of both scored and conceded – in the five group games they have played so far, then you do have to concede that anything is possible. Even a seemingly improbable goalless draw.
Either way, December 10 is going to be a bit of a white-knuckle ride, in a month of football that will be the most punishing one in recent memory. It certainly isn't a month where we can afford the absence of Fabinho.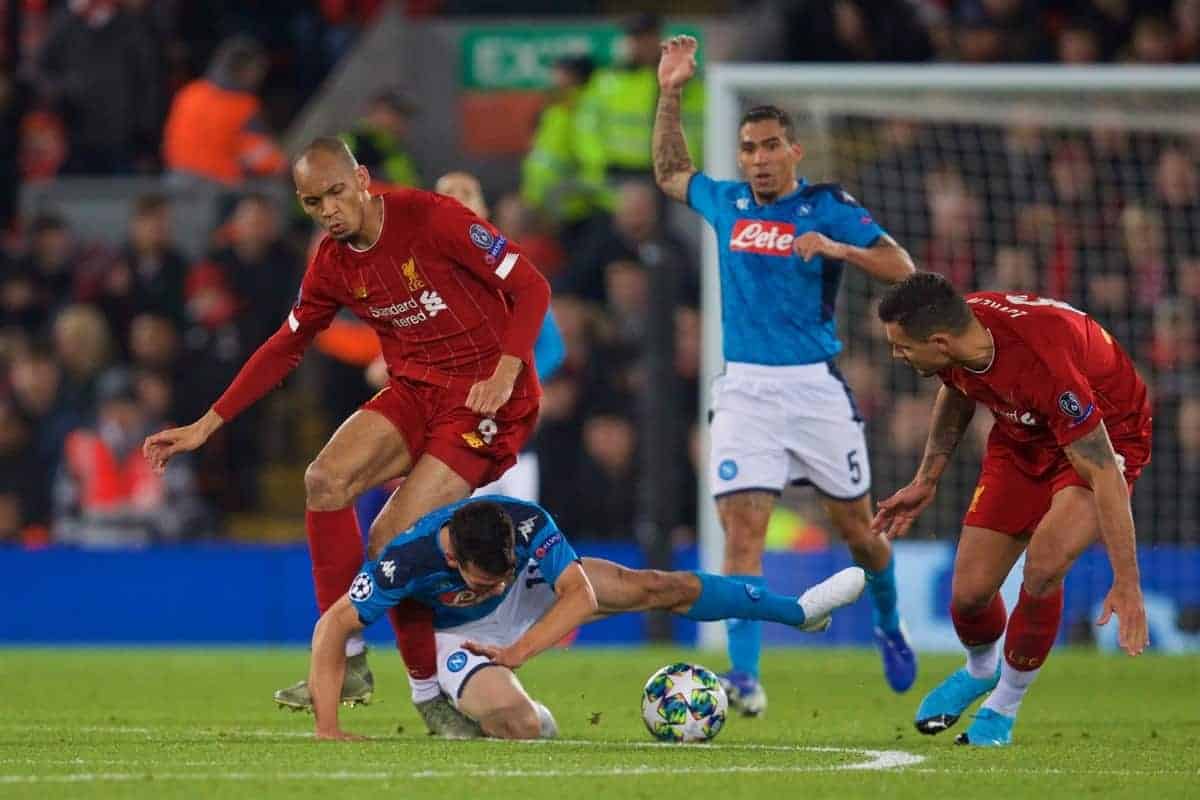 Still in the League Cup, a trip to Qatar to undertake and then the usual insanity of the Christmas and New Year period, this is where the strength of our mental and physical capabilities will be scrutinised by our detractors.
Emerge unscathed, with a place in the knockout stages of the Champions League, a handsome lead at the top of the Premier League and the World Club Cup tucked under our arm, then the shoulders of our rivals will dramatically slump, while we will bounce into 2020 with a spring in our step.
Conversely, if we labour our way into the Europa League, see our lead at the top of the Premier League reduced and find ourselves vanquished in Qatar, then the back-nine of the campaign is going to be felt much more heavily in the legs than it might have been.
Teeing December Up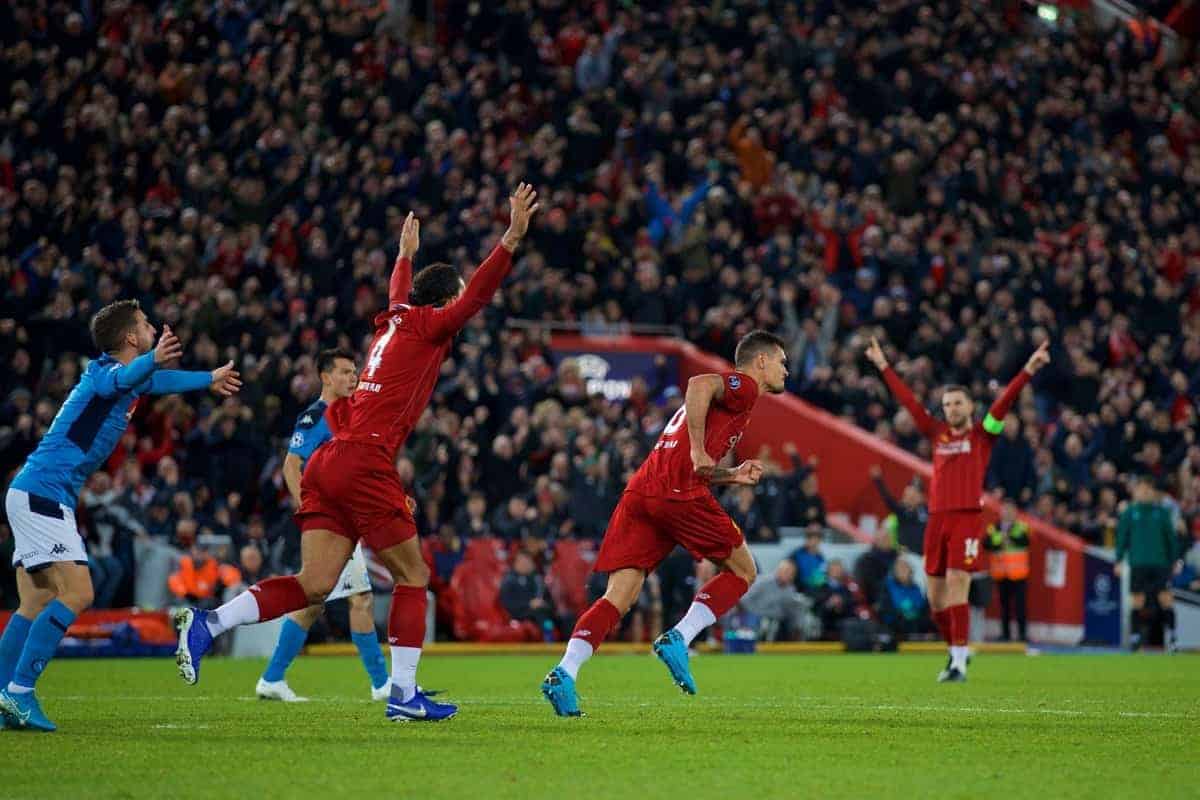 To get the best out of December, we need to finish November on a high.
Brighton and Hove Albion come to Anfield on Saturday for a game we can only win without actually winning.
Three points and a Liverpool win will be universally expected. We won't be praised or congratulated for it if we do win it, if course, while any points dropped will be pounced upon as proof of a vulnerability the rest of the country has been praying exists under the surface.
After that come Everton, who no doubt are biding their time before sacking Marco Silva on Sunday evening, just in time to instill a feel-good factor amongst their supporters, right ahead of the Merseyside derby…