Liverpool still need a result from their final group game, after being held 1-1 at home by Napoli in the Champions League on Wednesday.
Liverpool 1-1 Napoli
Champions League Group Stage (5), Anfield
November 27, 2019
Goals: Lovren 64′; Mertens 21′
---
Fretting Over Fabinho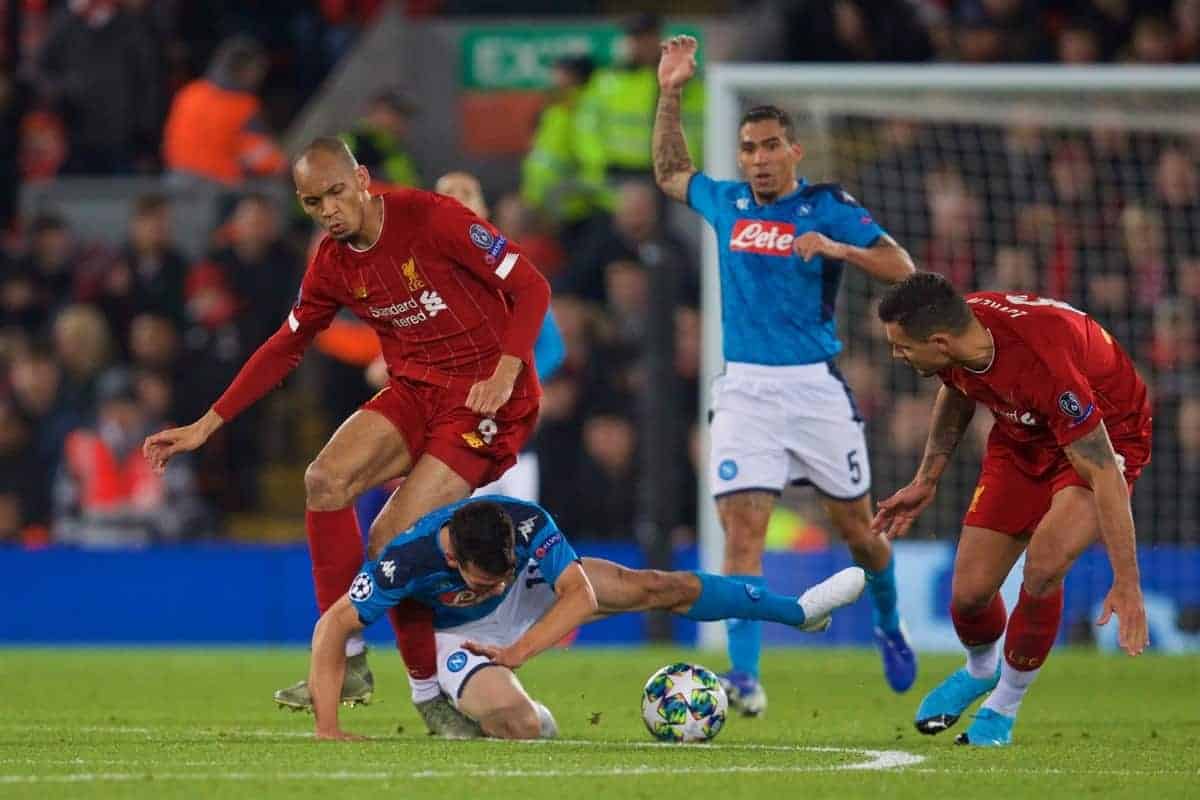 We won't take full responsibility for this, but there was a household discussion as the game kicked off as to which player was 'most valuable' in terms of Liverpool not wanting to be without them for any particular key fixture.
Fabinho and Virgil van Dijk topped the list (on the understanding that one forward missing still meant two great ones in place), and within 25 minutes both had suffered what looked like significant injuries.
The Brazilian went off, the Dutchman thankfully recovered, but there's no doubt there will be an element of worry about how long we have to go without our No. 3—so vital to our play has he become.
Jurgen Klopp was always going to be without Fabinho for the weekend, suspended as he is for the Brighton game.
But fans will, without exception, be crossing fingers, toes and eyes that it's a sore-but-only-twisted ankle rather than any major ligament damage.
Still No Clean Sheets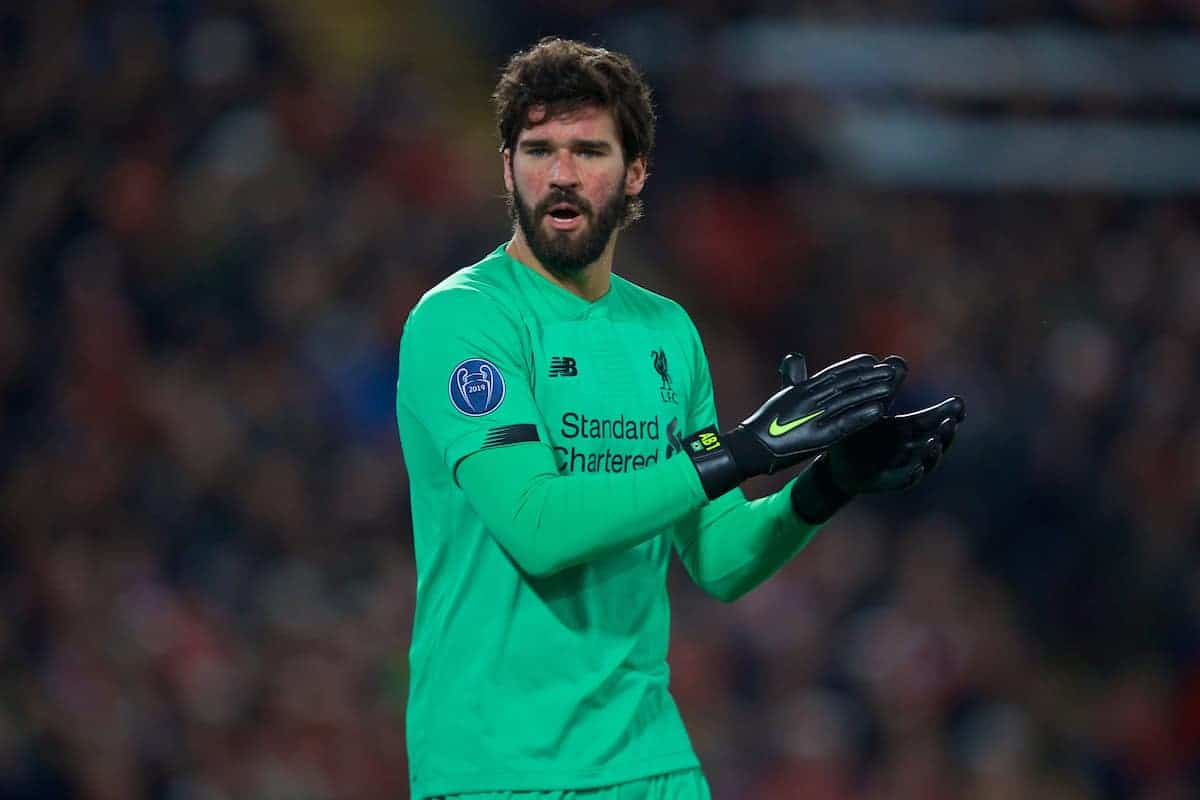 That's 11 games now for Alisson this season—and no clean sheets.
The last shutout the Reds managed, in fact, came all the way back in September, at Sheffield United. At Anfield, that run extends even further—into last season, in fact, and a 2-0 win over Wolves.
There won't be fingers pointed Alisson's way for the concession of Mertens' goal (or Zaha's, or Silva's, or anyone else's) but it's still indicative of a team-wide penchant for giving up more chances than we'd like this season.
We have heard from the players, from the coaches and from the fans that at some point this season we'll not be able to rely on yet another late winner, and that clean sheets have to come to mitigate that.
This was that night and it could yet prove costly.
Oxlade-Chamberlain: LFC's Game-Changer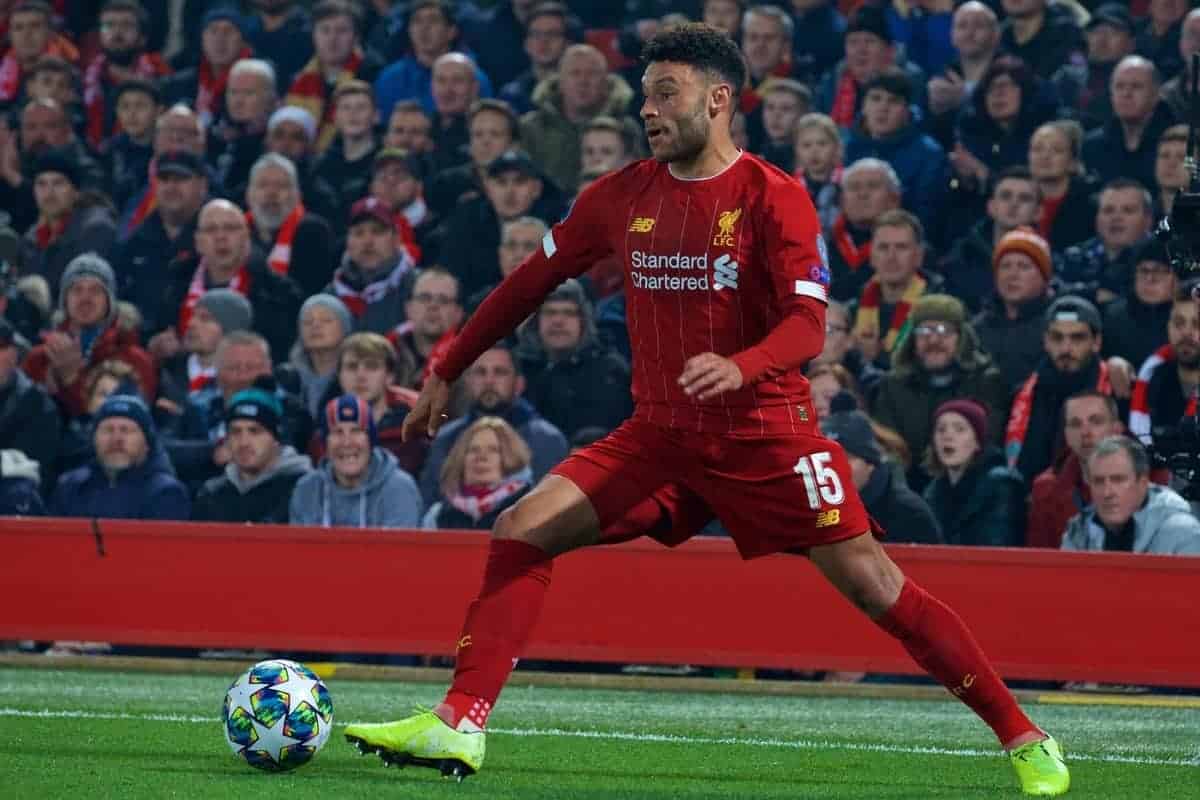 Need a man to raise the tempo? Alex Oxlade-Chamberlain's your man.
Midfield lacking in delivery, attacking thrust, forward passes? Bring on Ox.
Need an extra body in the box from deep or to raise the tempo? Step forward the No. 15.
He has very quickly re-established a place for himself in the squad, essentially as the 12th or 13th player for Klopp to call upon.
There might still be a bit of the journey to go until he reaches peak physical performance, in terms of regular 90 minutes and stringing together half a dozen starts, but his explosive impact is a great weapon for the Reds to look to off the bench.
Within minutes of coming on he had sent a couple of good crosses over, linked with two of the three forwards and briefly looked like he might get a shot in, before changing his mind.
There was no goal from him on this occasion, but he at least brought a spark of life to a largely disappointing display.
No Such Thing as Good Draws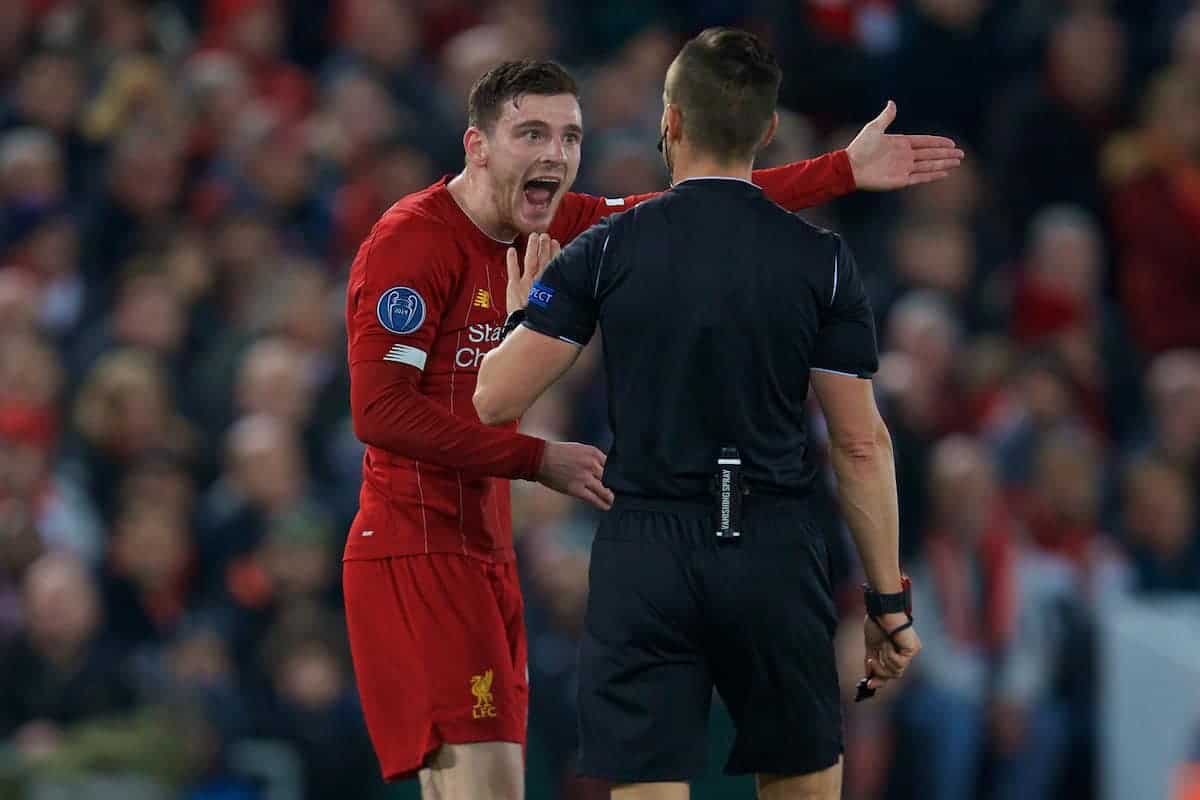 Forget rescuing a point here. It's pretty much irrelevant. The cost for dropping anything in this game, be it two points or three, was high.
We now miss the chance to rest players in the final game, miss the chance to blood others in the European arena, and must go through the stress, travel and absolute need for a result against Salzburg on December 10.
Klopp wanted a win here, nothing more and nothing less.
He was barking and fuming at his players, raging and gesticulating at the officials.
But the players did not match his intensity, for far too long on this occasion.
Draws are horrid, frustrating, costly things. It really is 'win' or 'lose out in some way'—that's all that matters when challenging for the major trophies, and especially when faced with the kind of fixture list we have coming up.
Two More Big Anfield Encounters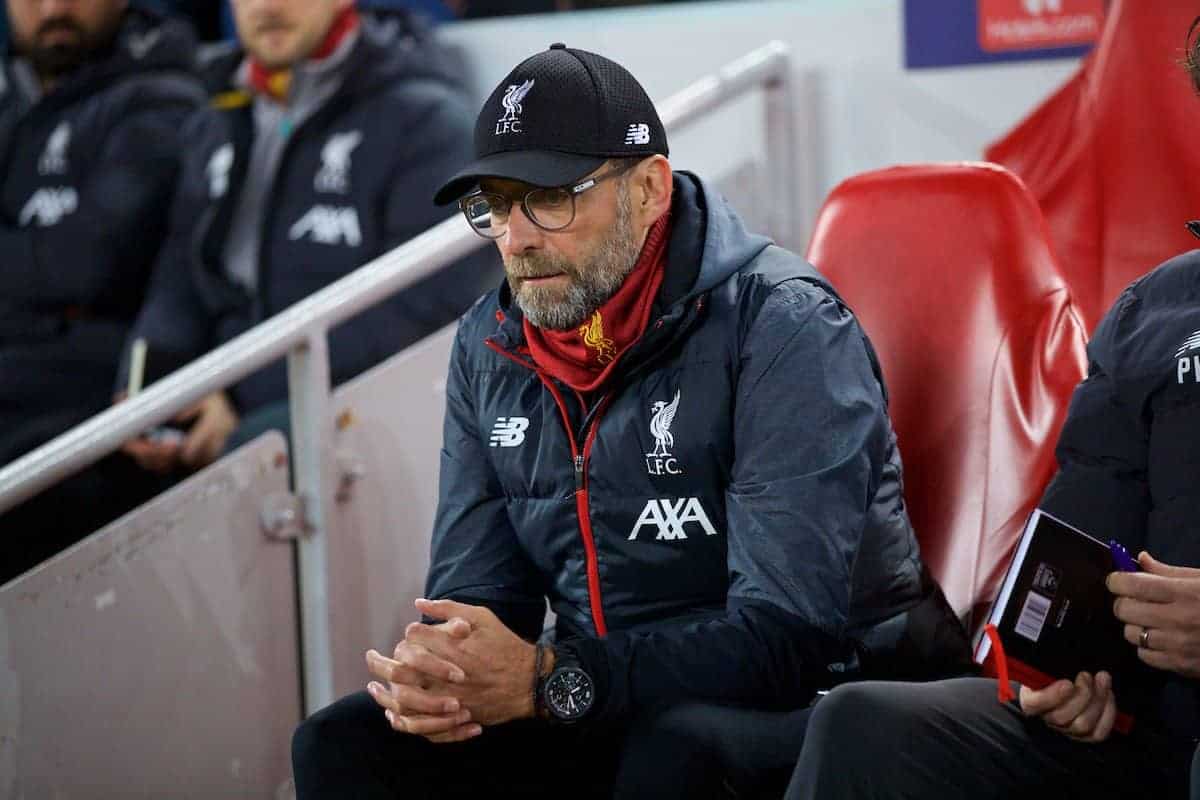 Aside from the performance, the other noteworthy point was a restlessness and a lethargy about the stands on Wednesday night.
A result surely couldn't have been expected here without effort and fight, yet the atmosphere wasn't too dissimilar to when Genk visited, an altogether smaller and less impressive side who Liverpool beat without getting out of second gear.
Could it be Euro-fatigue, with all the Kop's collective willpower bent on securing a long-overdue league title instead?
Probably not, once the big knockout games come along…assuming we make them.
But lying ahead are two massive Premier League games at home, Brighton and Everton. Neither are flying of late, especially away, but both must be seen off whatever it takes.
The Anfield crowd will be needed more as the season goes on; hopefully performance levels are raised on and off the pitch for this pair of fixtures.