The majority of Jurgen Klopp's starting lineup against Man City picks itself, but Alex Oxlade-Chamberlain's form is leaving the manager with a selection headache.
There was so much to admire about the second half of Liverpool's 2017/18 season, as they reached the Champions League final and secured a top-four finish.
The performances of Oxlade-Chamberlain epitomised that period, with the 26-year-old producing vibrant, influential showings in a forward-thinking midfield role.
A cruel knee injury ended his campaign prematurely, but 18 months later, we are seeing him threatening to reach similar levels.
Liverpool's display against Genk on Tuesday was more functional than memorable, but Oxlade-Chamberlain stood out, firing home the winner and impressing with his dynamism, often in a rare 'false nine' role.
As the visit of City edges closer, Klopp will be weighing up whether or not to keep the popular midfielder in the team, dropping him back into his preferred position.
The Bold Choice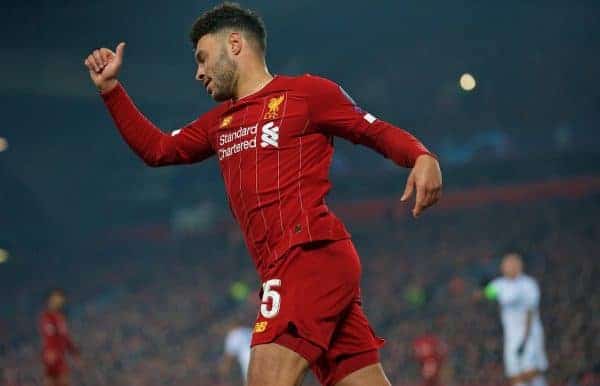 Liverpool's midfield has become one of the biggest talking points this season, with six or seven strong options to choose from.
It is the least glamorous area of this Reds team, with individuals tasked with being key cogs in the machine, rather than headline-makers.
Oxlade-Chamberlain is different from many of his teammates in that respect, however, as recent weeks have shown.
He has scored four goals in as many games – the same as Fabinho, Jordan Henderson, Gini Wijnaldum, Naby Keita and Adam Lallana combined, despite playing far less than some of them – three of which have come from outside the penalty area.
Since finding his feet again after injury, we have seen Oxlade-Chamberlain's penchant for breaking the lines and showing attacking intent come to the fore.


That is what separates him from the likes of Henderson and Wijnaldum – that ability to bring yet another attacking spark to the side, as well as the front-three and full-backs.
He has produced more dribbles per game than Henderson and Wijnaldum, highlighting how much more of an attacking threat he can be, while his ball retention remains impressive, despite taking more risks than his colleagues.
Selecting Oxlade-Chamberlain against City represents the bold option for Klopp, on a day when Liverpool could open up a nine-point advantage over their rivals.
Liverpool's No.15 also has history with City, scoring two stunning efforts against Pep Guardiola's side during that aforementioned spell in early 2018.
Some may see that as an irrelevance, but players can simply up their game against certain teams and City could fear Oxlade-Chamberlain being in the starting lineup.
The Safe Option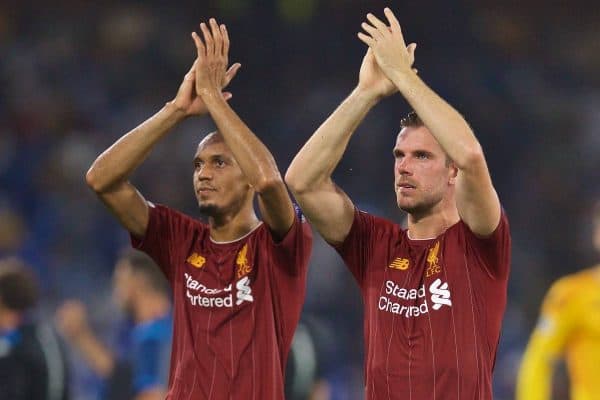 Although there is much clamour for Oxlade-Chamberlain to start on Sunday, the odds are still against that happening.
Klopp is a more cautious manager than he is often given credit for, particularly when it comes to his midfield, and he won't necessarily allow the match-winning nature of Oxlade-Chamberlain's displays to sway his thinking.
He has shone in terms of goals, but in a tactical sense, he has been not always been perfect.
Oxlade-Chamberlain was part of a midfield that looked all at sea away to Genk, and he also failed to impose himself against Arsenal in the League Cup, despite a thunderbolt in front of the Kop.
Liverpool have shipped seven goals in his last three starts, and while the Arsenal game saw many youngsters fielded, he disappointed as one of the experienced heads.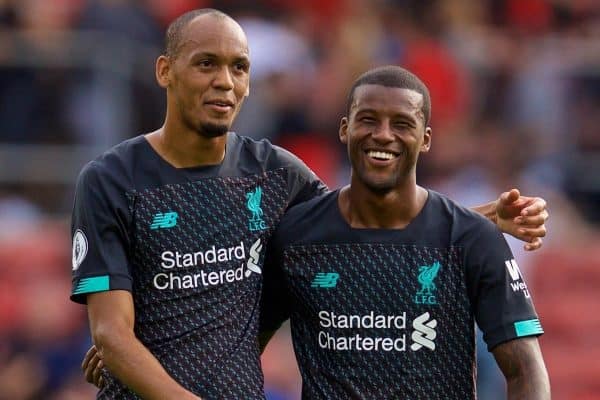 Klopp seems to have a little more faith in Henderson and Wijnaldum providing a solid foundation alongside Fabinho – the above statistics suggest he is right to do so.
Those mentioned are not as explosive or talented – Henderson, in particular – but they represent the safe, tried-and-tested option.
They can be key in their own right, as they have shown on many big occasions, most notably Anfield's greatest-ever night against Barcelona last season.
Liverpool have so much creativity on the pitch that there is no desperation to play Oxlade-Chamberlain, which could work against him.
The question is can he be trusted to do as good a defensive job as Henderson and Wijnaldum, up against a world-class midfield?
Huge Decision for Klopp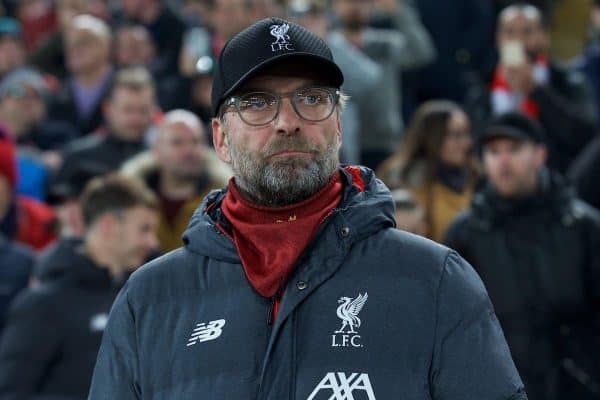 It is easy to pick ten of Liverpool's starting lineup this weekend, as the Reds face one of their biggest Premier League matches in years.
For all his faults, Dejan Lovren will surely partner Virgil van Dijk in a back-line also containing Alisson, Trent Alexander-Arnold and Andy Robertson – with Joe Gomez hit-and-miss in midweek.
Fabinho is arguably Liverpool's most important player at the moment and Wijnaldum ups his game on the big stage, while Mohamed Salah, Sadio Mane and Roberto Firmino are guaranteed starters.
That means it will essentially become a toss-up between Oxlade-Chamberlain and Henderson, especially as Naby Keita hasn't done enough yet to justify starting a game of such magnitude.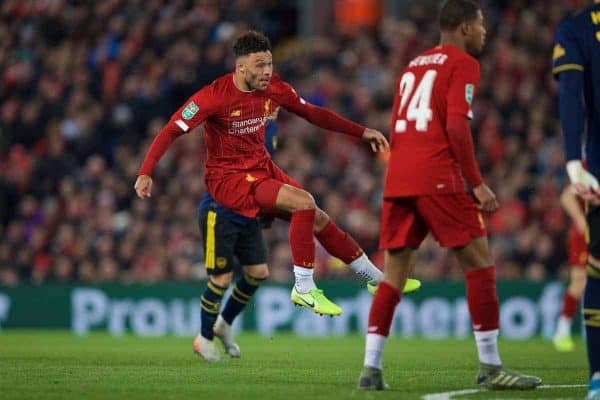 Klopp should be bold and go with Oxlade-Chamberlain, taking a look at a vulnerable City outfit and trusting him to master all facets of his game.
The reigning champions have injury problems and are not at their all-conquering best and Liverpool could hurt them with an extra attacking dimension.
The likelihood is that Klopp will opt for Henderson, however, as has become the norm so often in high-octane Anfield affairs.
The skipper is under huge pressure to overcome a poor run of form, though, and his inclusion will not be met with universal positivity.
In turn, Oxlade-Chamberlain will likely be used as an impact substitute, but he is closing in on making that regular midfield berth his own once again.