Trent Alexander-Arnold will hit 100 Liverpool first-team appearances this weekend and has spoken on his experiences so far and hopes for the future.
The right-back is an integral part of the side under Jurgen Klopp, proving to be one of the Reds' most important components as we fight for titles on multiple fronts.
As he moves toward the big milestone—becoming the first Academy-produced player at the club to hit 100 since Steven Gerrard and the first Academy-trained player to do so since Raheem Sterling—Trent has given several interviews detailing his thoughts on the journey so far…and what more lies ahead.
Speaking to the Echo, the No. 66 explained his pride at featuring so regularly for the Reds, and revealed it wasn't until after the 2018 Champions League final in Kyiv that he truly felt a first-team player.
"It's just a dream, you never think you will play 100 times for Liverpool," he said.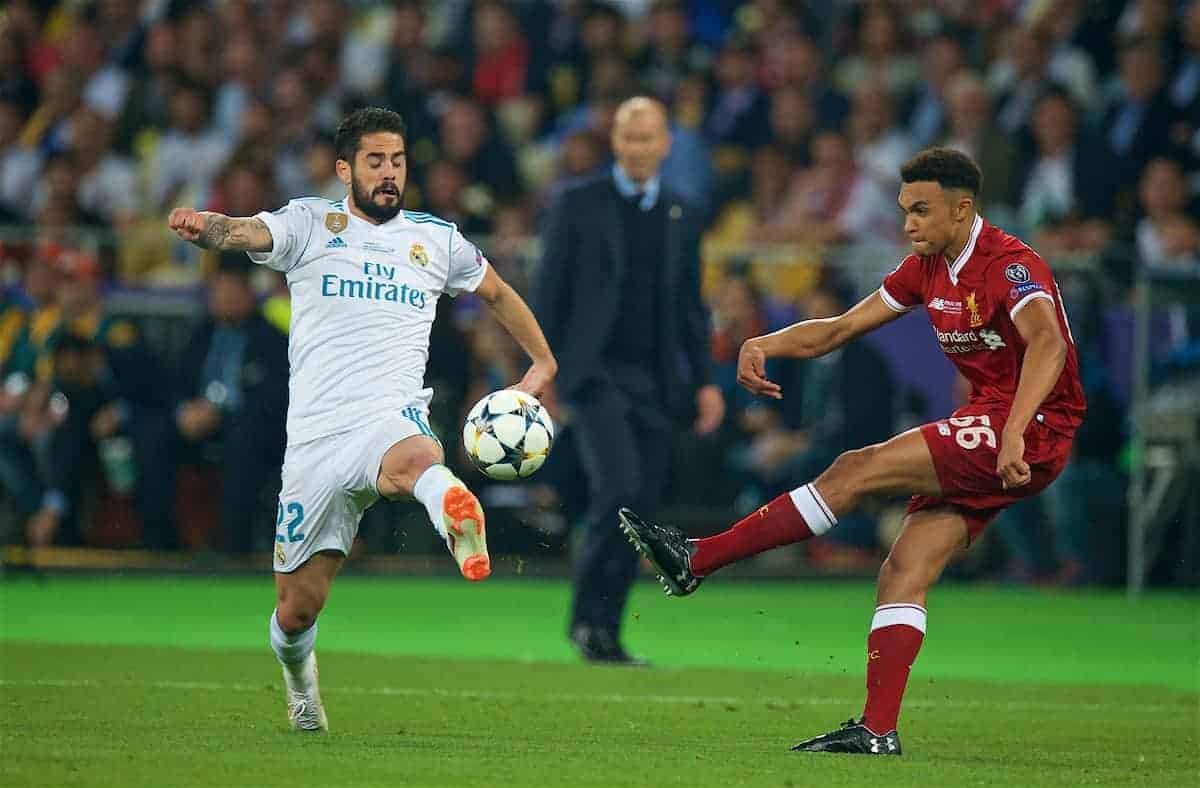 "I always thought, growing up, that I would hopefully play one or two games, but never near 100, especially at such a young age.
"You never think it is going to happen like this and you don't think it will go so quick as well. Thinking back, I can't remember all of the games, but it has been a fast three years I suppose, it has gone around so quick."
Having just turned 21, he has already achieved more than most in the game: two European finals, one winner's medal, a European Super Cup and one runner-up spot in the Premier League, as well as playing at a World Cup.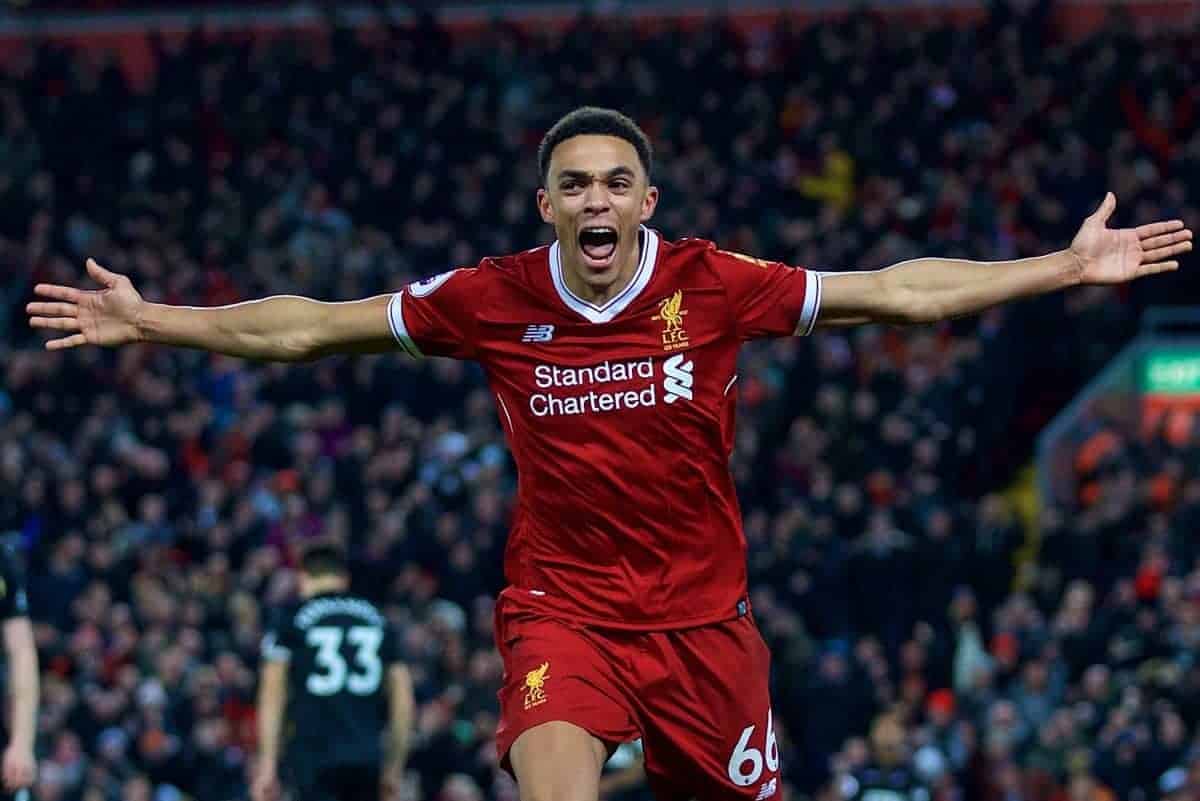 It just goes to show that the sky is the limit for the West Derby success story, though it took some time to realise it.
"I'd probably say the first Champions League final is when I started to think like a senior. I thought after that there would be no going back to the Academy now.

"It was always in the back of my mind and I'd seen it before where players had played a few games and stopped playing in the first team and gone back to the U23s again.

"I never wanted to do that, I always wanted to play for Liverpool at the highest level in these types of games and the first Champions League final is probably when it clicked that this is just the beginning."
Much is made of the fact that he's a local lad, making it easy to link him following in the footsteps of Jamie Carragher and Steven Gerrard, among others.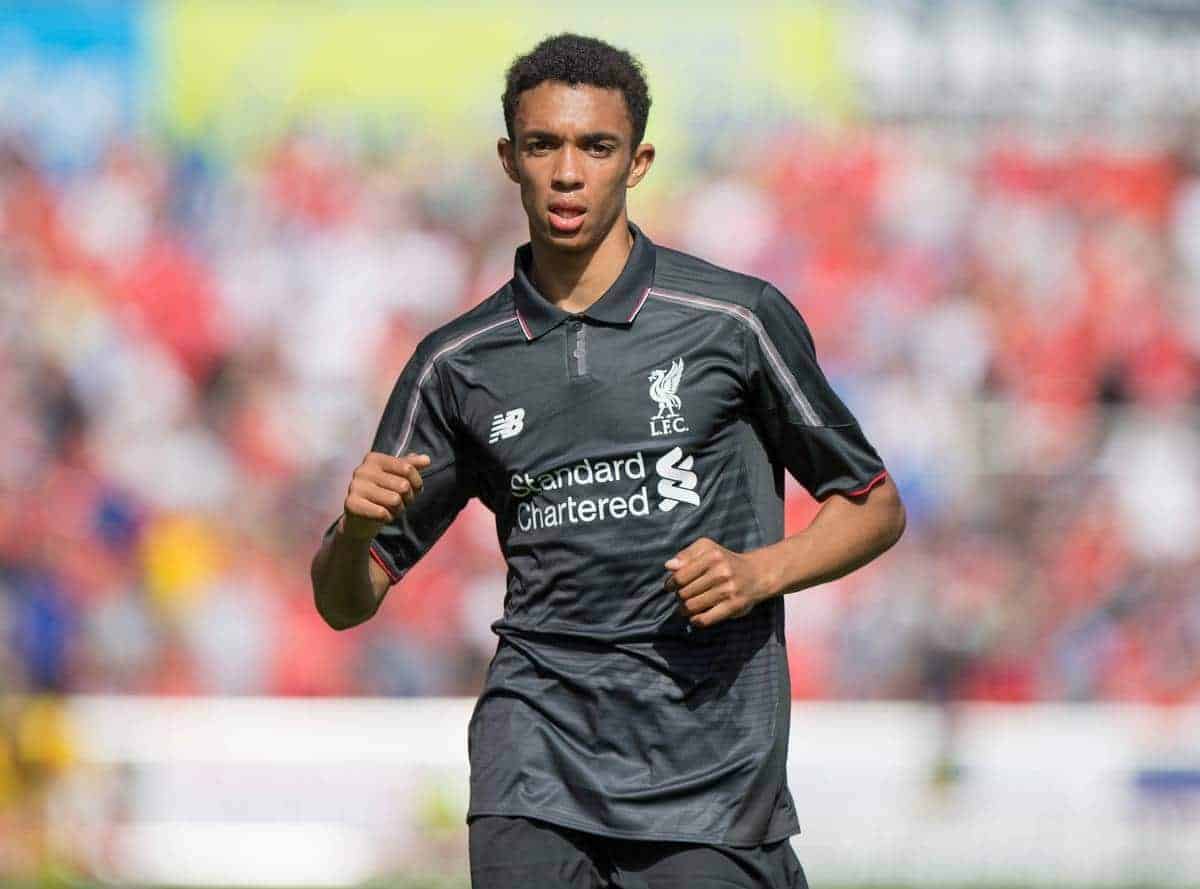 The former vice-captain and skipper of the club are reference points in the recent past, but others have done likewise: Steve McManaman was captain, Robbie Fowler a vice, and that's just in the Premier League era.
Alexander-Arnold hopes to join the illustrious list, given time, as he explained to BBC Radio 5 Live.
"I am not shy in saying that [being captain] is a dream for me. Whether it comes true or not is not up to me; I don't pick who is captain.

"But that is something I would love to do one day. Captaining Liverpool is something I have always dreamed of and it is something that motivates me.

"I have always been a Liverpool player, Liverpool has always been my home. I have never thought about changing clubs.

"I always thought Liverpool was destined to be my club. When I grew up, the dream was always to play for Liverpool. Now I am living the dream and I can't see that changing."
Naturally, supporters will be delighted to hear that Trent sees himself playing at Anfield for the long term.
But over the coming years, the actual on-pitch role he plays remains up for debate.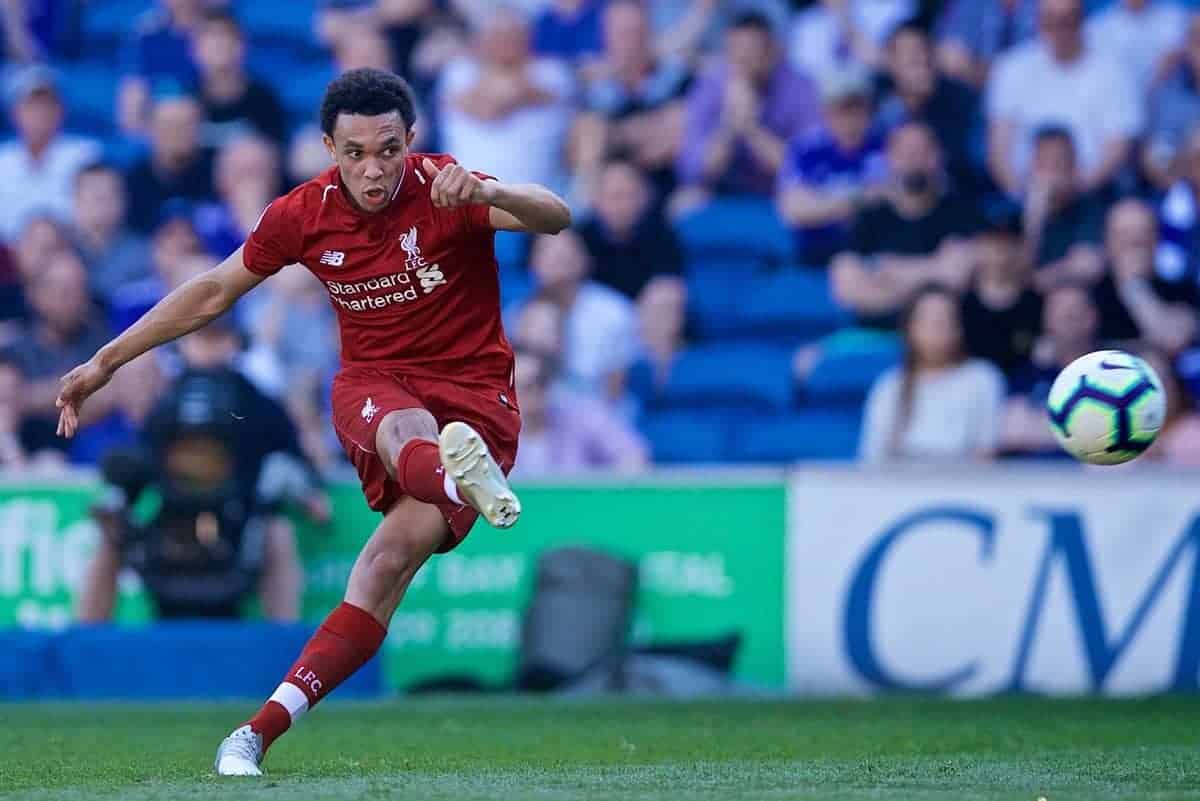 His unbelievable delivery makes him a great outlet for the team from right-back in the current set-up and with Klopp's tactics, but in his youth days Trent played on the wing, at centre-back and even in holding midfield, as a No. 6 for then-Academy coach Pepijn Lijnders.
Will he remain a full-back, or transition into the midfield role that many expect?
Speaking to The Athletic, Alexander-Arnold seems to remain open-minded, and it might well be that the changing face of tactics dictates where is best to utilise his assets.
"Centre-midfield is somewhere I played when I was a bit younger and I always loved that position where you're able to dictate games. But now I'm finding I can dictate them from right-back," he correctly asserted.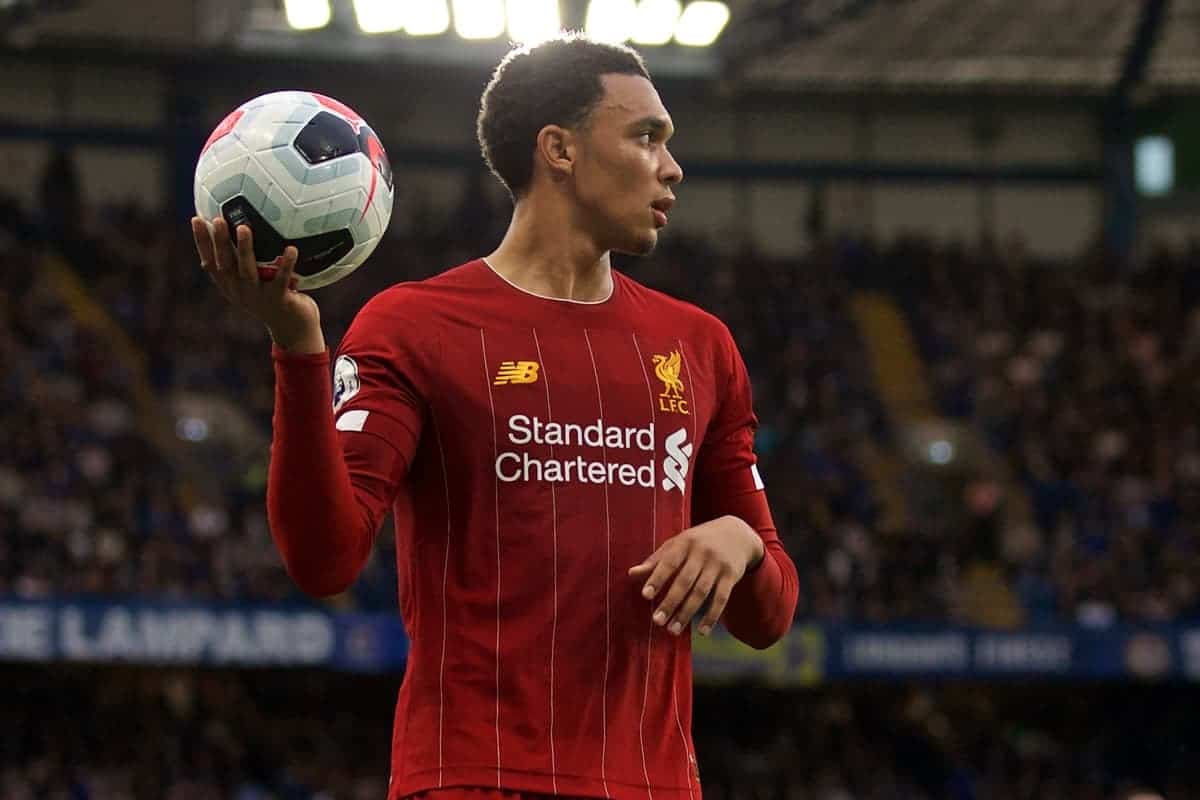 "I just want to play football and be out there on the pitch whether it's right-back, midfield or wherever. I'm open to any ideas that any managers have for me.
"But it's not the case that I see stepping up into midfield as part of my development or anything like that. I'm happy where I am.
"It's all about where I can best help the team to win games and win trophies."
Right now, that's certainly in defence, and his particular skill set is doing a huge amount to helping Liverpool achieve exactly that ambition.