Injury to Fabinho has left a gap in Liverpool's starting XI for at least the next six weeks, with no like-for-like replacement for the Brazilian.
It's one of the positions in which the squad struggles for this kind of depth, and it can cause a change in style and/or formation due to the different types of player who will be asked to fill the gap.
The only area Liverpool appear to have some depth is those more advanced midfield positions, the free-eights or the box-to-box roles, and it's from this position where a replacement will be found.
After spending a good amount of time as Klopp's No 6, Jordan Henderson has shown that this his best position is further forward, while Alex Oxlade-Chamberlain, Naby Keita, Georginio Wijnaldum, and Adam Lallana all operate more effectively in the more advanced positions in midfield.
A number of factors could have contributed to Liverpool losing the midfield battle against Brighton last weekend. Brighton's midfielders were no better than Liverpool's but they operated in a well organised 4-3-3, which was fairly strict in terms of positioning, with narrow inside forwards supporting a quick centre forward.
Graham Potter's side prioritise possession and enjoyed 55% of it at Anfield against the Reds.
This was partly due to the sending off after which their possession went up to 85% for those final 15 minutes, but it was also because Liverpool couldn't put their foot on the ball and see the game out once they were two goals ahead.
Did Fabinho's absence make a difference? It's difficult to say in the circumstances and the differing gameplans of opposition teams, but Liverpool's 45% possession in this game is their lowest of the season so far along with the Chelsea and Man City games, something you wouldn't expect at home against Brighton, red card or not.
Adam Lallana came on in an attempt to provide this control, but it didn't work.
With Fabinho out until mid-January and therefore missing at least a dozen more games, Klopp will have to utilise more than just one option to replace the No.3 in midfield in these coming weeks.
The Wijnaldum Option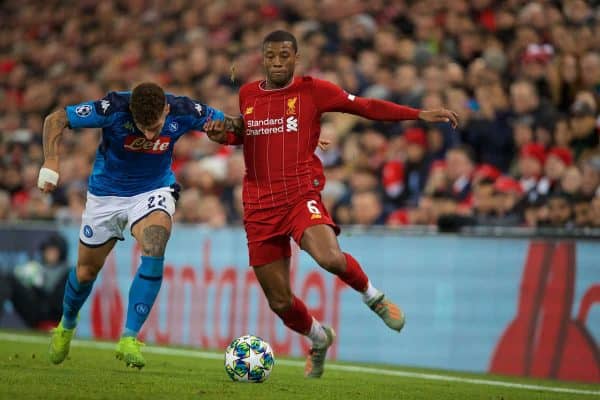 The best player in this Liverpool side at working short passes around the field in a progressive manner is Georginio Wijnaldum.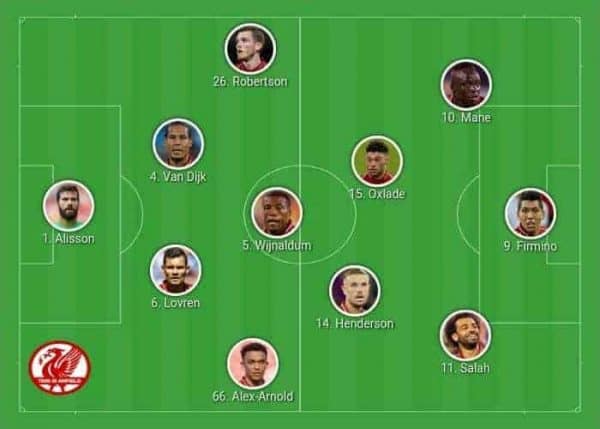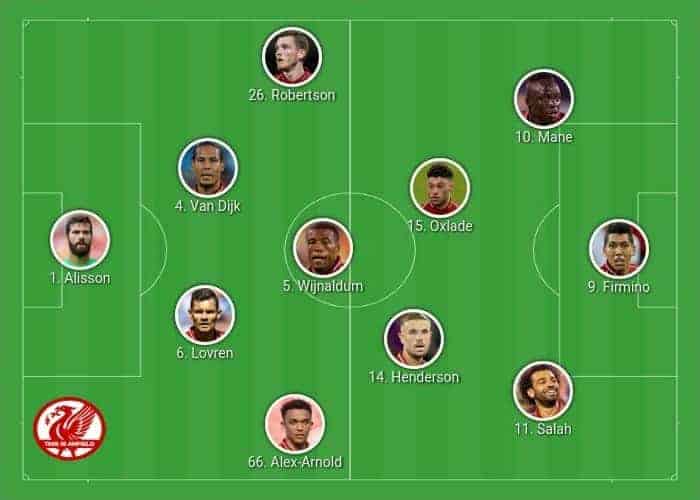 Games can sometimes pass him by, but when he is able to get involved and able to get on the ball, he is difficult to dispossess. Playing in the deepest role almost forces him to get involved, which is a good thing for the team.
With Wijnaldum as the No.6, Liverpool would have a better chance of controlling games, which would help them build pressure if they need a goal, and also control the game if they are ahead.
The Dutchman is the only Liverpool player to have completed more than 90% of his passes this season, so given this evidence he would seem like the obvious choice as the replacement No.6. (The next two midfielders on this pass accuracy list are Oxlade-Chamberlain – 89%, and Fabinho – 86%.)
Against Brighton, though, Klopp had the chance to use Wijnaldum in this position but went with Henderson instead.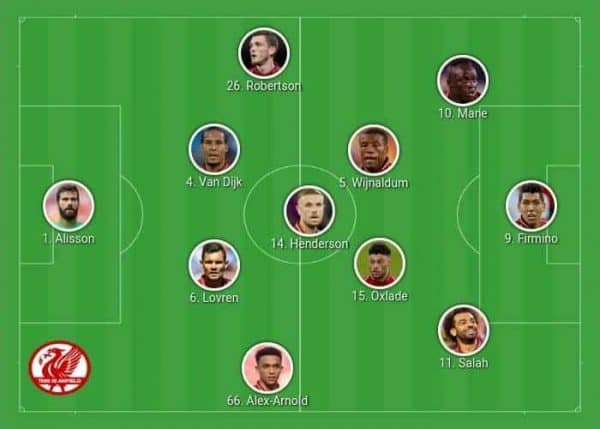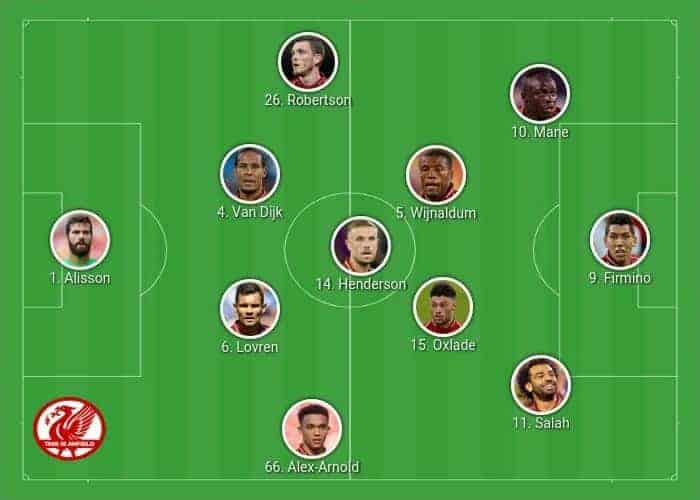 After the captain's switch to a more advanced midfield role towards the end of last season, Klopp said: "It was my fault that for one-and-a-half years he played as a number six. Sorry for that! But we needed him there."
It seems the manager feels he needs Henderson there again, but surely swapping him with Wijnaldum would be more effective.
Either way, Henderson isn't going to start every game there while Fabinho's out, so we will see Wijnaldum as the No.6 at least in some games.
Keita and a Formation Change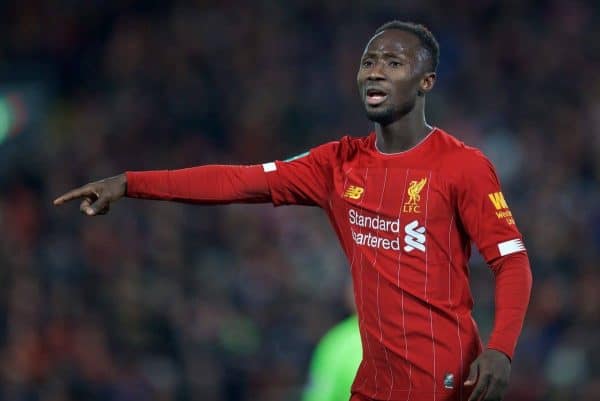 Other options in the role include the use of a double pivot in a 4-2-3-1 or 4-2-2-2. This is where Naby Keita could come into his own, as it's a position he played during his time at Leipzig.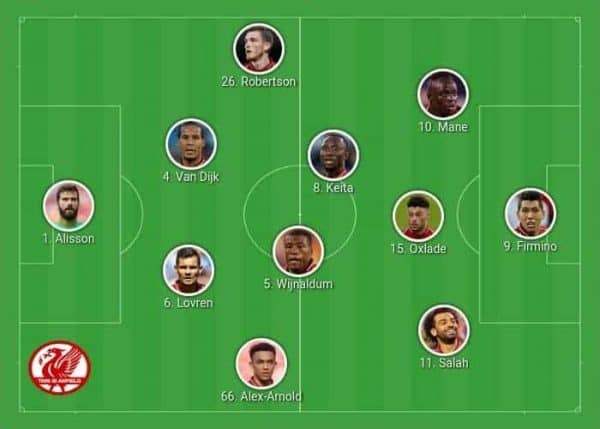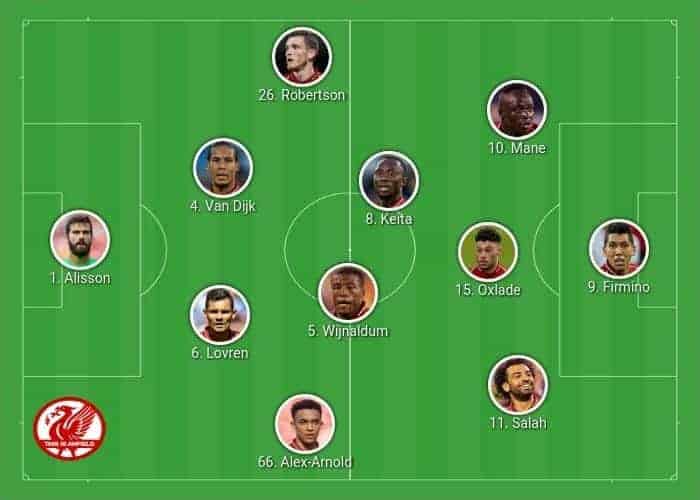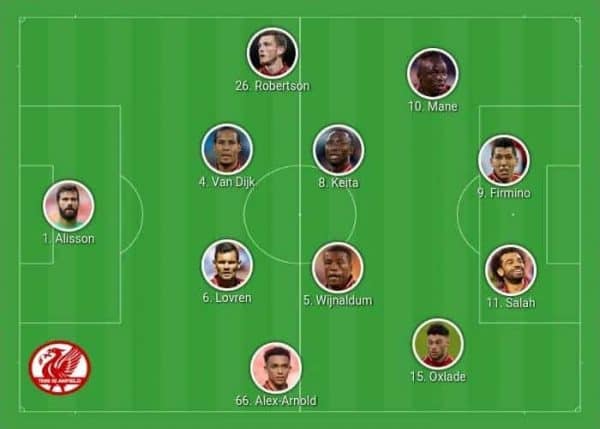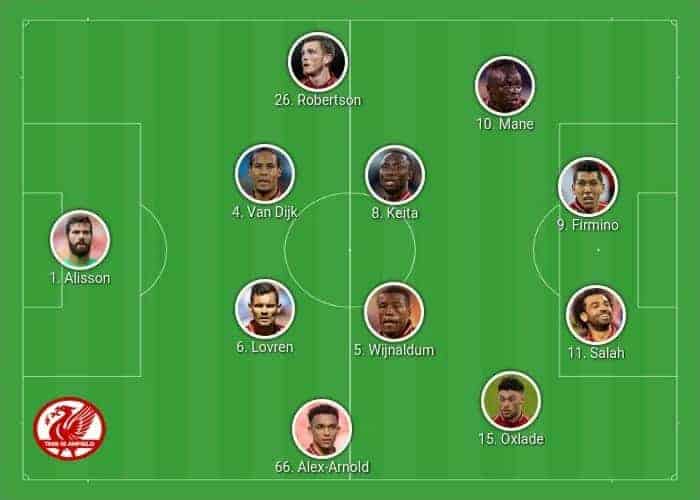 Liverpool's other midfielders seem to have struggled in a midfield two in the past, but a pairing of Keita and Wijnaldum could be useful.
Lallana was touted as a new Jorginho by Klopp in pre-season and has played in the role twice already this campaign. He earned a 7/10 in TIA's player ratings in this position against MK Dons in the League Cup, but only 5/10 against Aston Villa in the league suggesting he might not be up to the task at a higher level.
Incidentally, that Aston Villa game, with Fabinho on the bench, was the second-highest amount of possession Liverpool have enjoyed in a game this season.
Either dropping Wijnladum in as the deepest player or moving to a double pivot 4-2-X-X formation seems like the best solution.
Total Reshuffle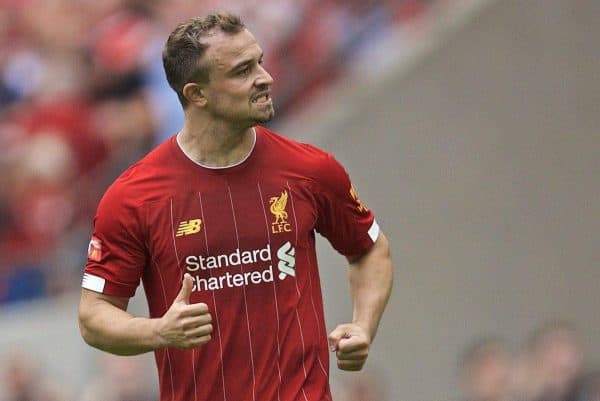 If the latter option is used, it would involve some reshuffling up front, which could also provide an opportunity to use Xherdan Shaqiri. However, Klopp doesn't appear to trust him.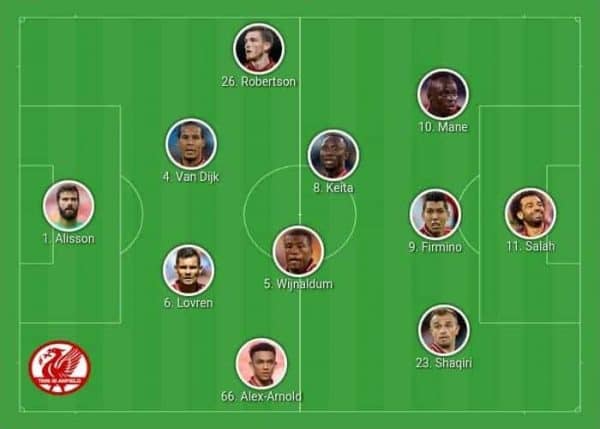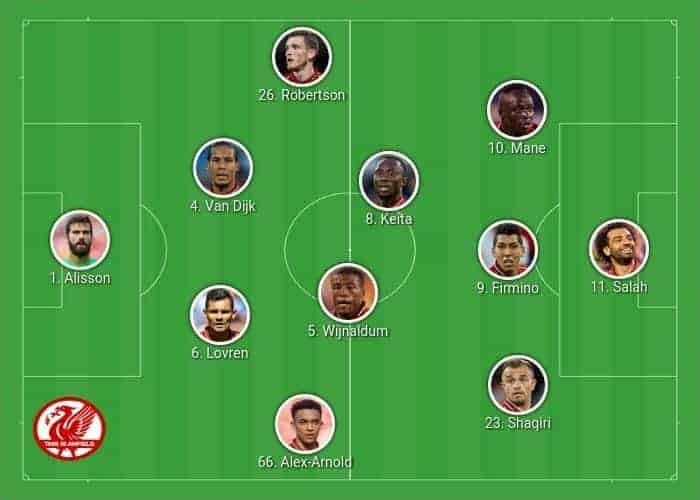 Oxlade-Chamberlain could be the most vital player during this period, dropping into the space vacated by the midfielder who drops deeper, while it could be a chance for Keita to finally show how good he can be in a Liverpool shirt (not that he's been bad so far).
Liverpool have options in Fabinho's absence, and it could provide an opportunity for other players to shine but, as would be the case if one of Trent Alexander-Arnold, Andy Robertson, or Roberto Firino were injured, it doesn't feel like they have an easy, like-for-like replacement which means both the style and shape can remain the same.
In terms of style and stature, maybe the closest Liverpool have to Fabinho is Joel Matip but, sadly, we can't even put that forward as a wildcard option as he's out injured.