Liverpool head into a pause in their Premier League campaign on the back of a 2-0 win over Watford that puts them in the best position possible.
Do you ever have those days when you just know how it will all pan out? Those type of days when you really should take a punt on the lottery?
I could sense a difficult task was afoot against Watford. It was why I suggested we needed to take them as seriously as we would Barcelona.
Unsettling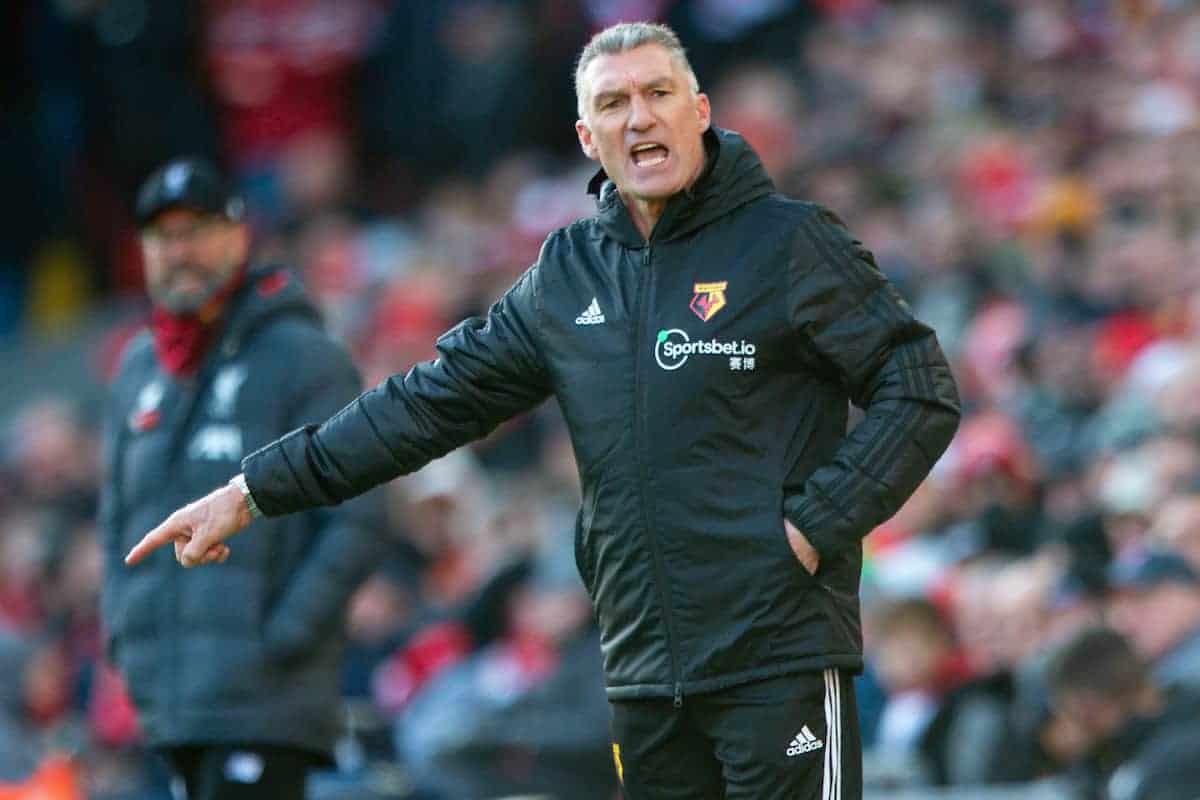 There is something unremittingly unsettling about being the first up to face a team with a new manager.
No matter the form that saw the previous manager unseated, enthusiasm is never higher in players and organisation is never more pronounced from a manager than it is in the opening act of a new regime.
Added to this, Watford had a week to prepare for Saturday.
Watford were always going to be stubborn in this one, yet for long periods we didn't help ourselves with the final touch; for long periods we didn't help ourselves with decisiveness in the final third.
All you can do on a day like that is to emerge with the win and be grateful for it.
We could have done without the tension, but that comes with the territory of clock-watching our way to what really should be a first league title in 30 years.
Seventeen games down and 21 to go, if you are keeping count.
This clairvoyance about how tough Liverpool's Saturday was going to be was offset by a sneaking suspicion that Norwich were going to do us a favour at Leicester.
Pure

A team that likes to play a pure variant of the game, despite their precarious position in the league, a Brendan Rodgers side is perfectly suited to bringing the best out of the Canaries.
So, it proved to be, and it gave us a welcome bonus.
Ten points clear we are, with second facing third next Saturday, while Jurgen Klopp and his players partake in a 12-day 'winter break' from the Premier League, taking in the warmth of Qatar and the Club World Cup.
Within this, Man City and Leicester will be aiming to cancel one another out in the refrigerated confines of the Etihad.
We might even be handed the peculiar notion of hoping Pep Guardiola's side 'do us a favour' against Rodgers'.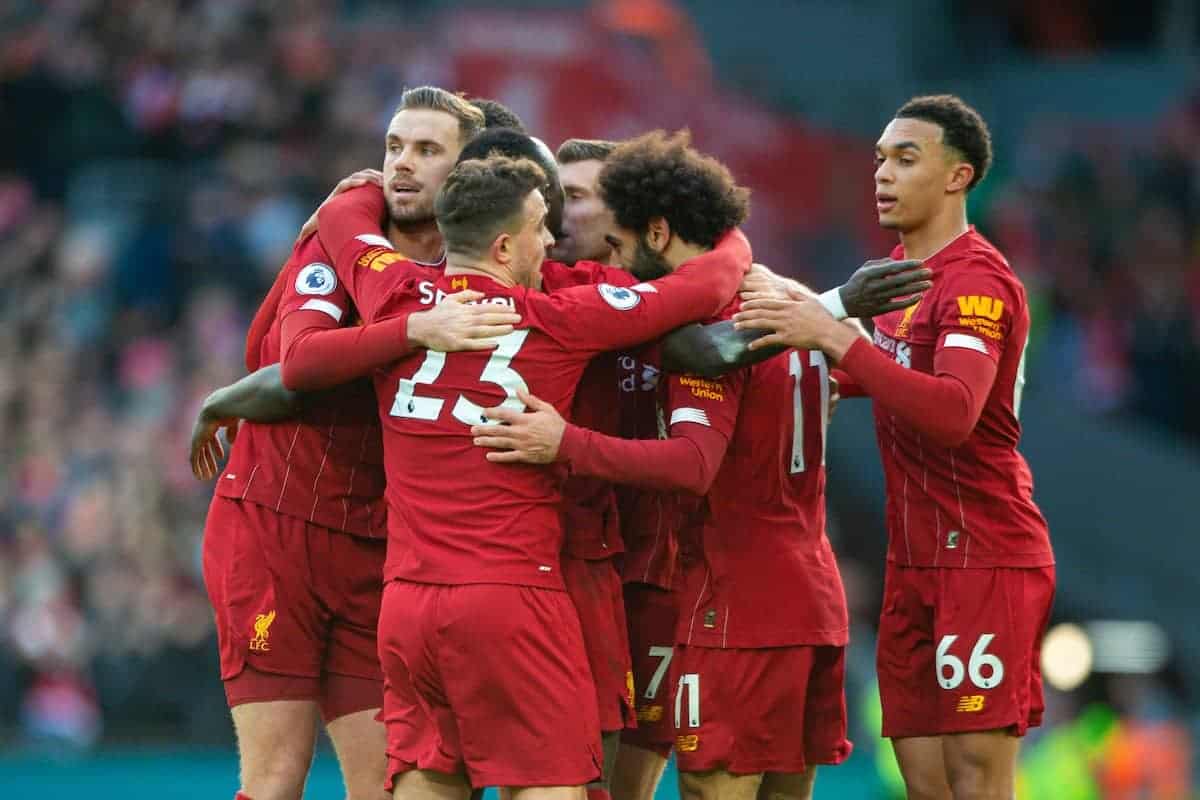 As daft as claiming the top-of-the-table team beating the team at the bottom could prove to be a massive result in the bigger picture, if that 30-year drought does finally end this season then Liverpool's win against Watford might be one we look back on as being one of the most important victories.
Going into the 'winter break' with an extended lead and leaving our two closest rivals to fight it out with each other, while we are away for some winter sunshine, could be construed as being pretty massive.
A game in hand and a healthy lead will certainly feel massive.
Significant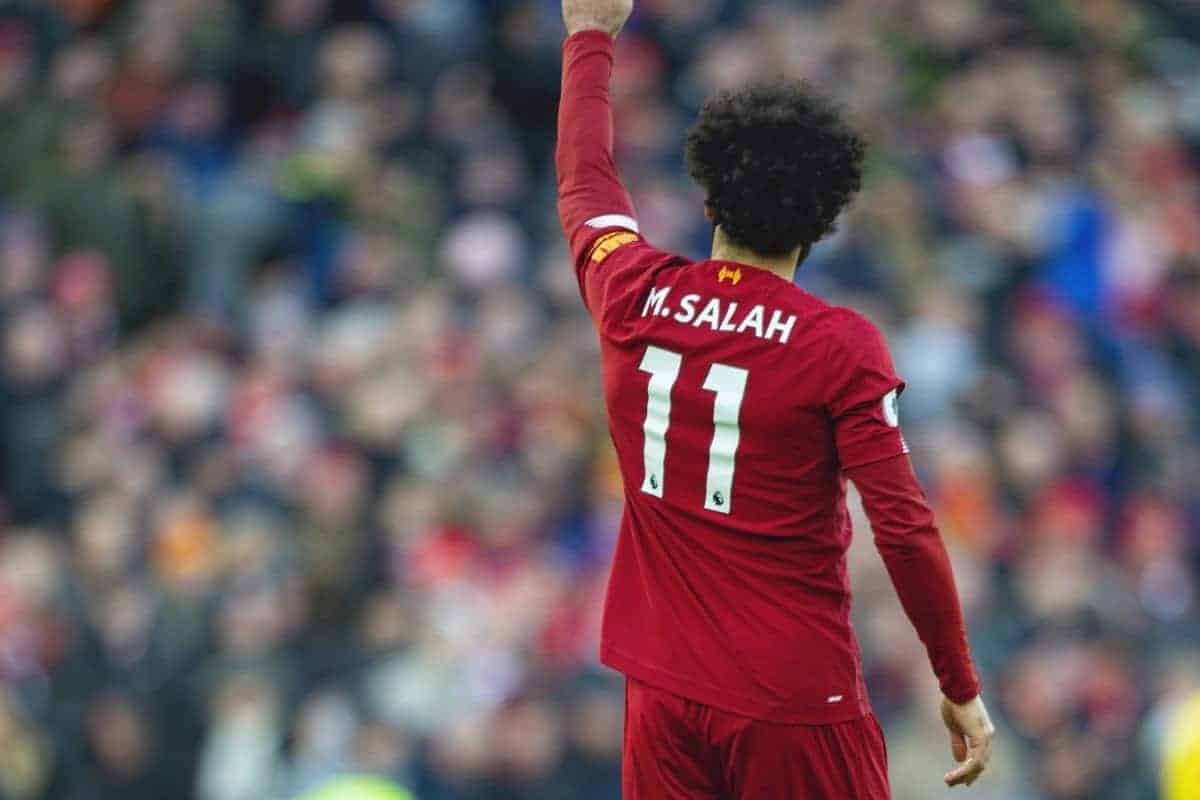 This was a significant week.
Progression to the Champions League knockout stages and our closest Premier League rivals dropping points, while we remained relentless, will have had a mentally debilitating effect on them.
Within this, what is the best outcome from a Liverpool perspective when Guardiola and Rodgers go head-to-head next Saturday?
I write this before City head to Arsenal. Guardiola's side will be between 14 and 17 points behind Liverpool when they face Leicester.
Beat Arsenal, beat Leicester and the gap between us is reduced to 11, with a game in hand in our favour as Boxing Day arrives and we ourselves make the trip to the King Power.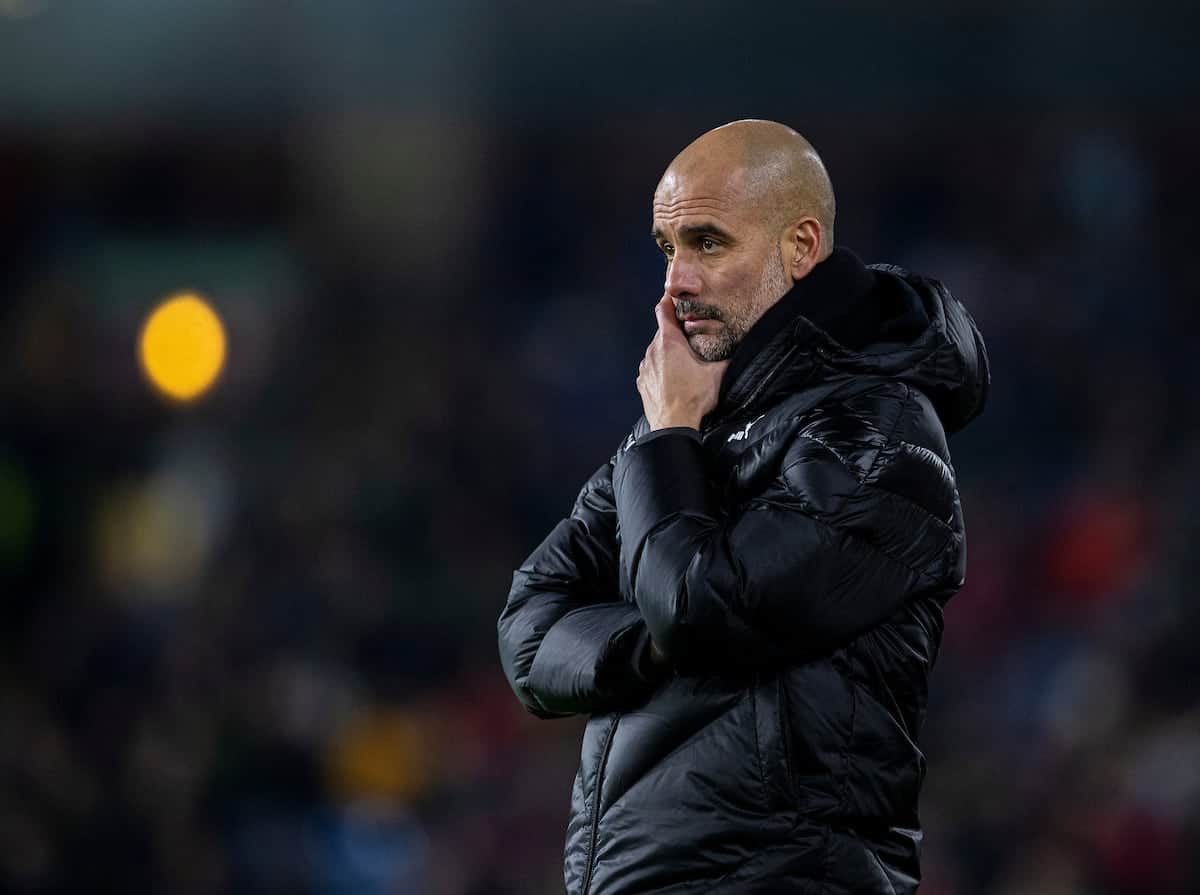 Do we really need Guardiola and his side locating a spring in their step? Can we be confident of Leicester eventually drifting away if they effectively eliminate City?
If Leicester were to win their next two, then they would be just four points behind us.
This is what makes the next few weeks fascinating.
Mood Lighting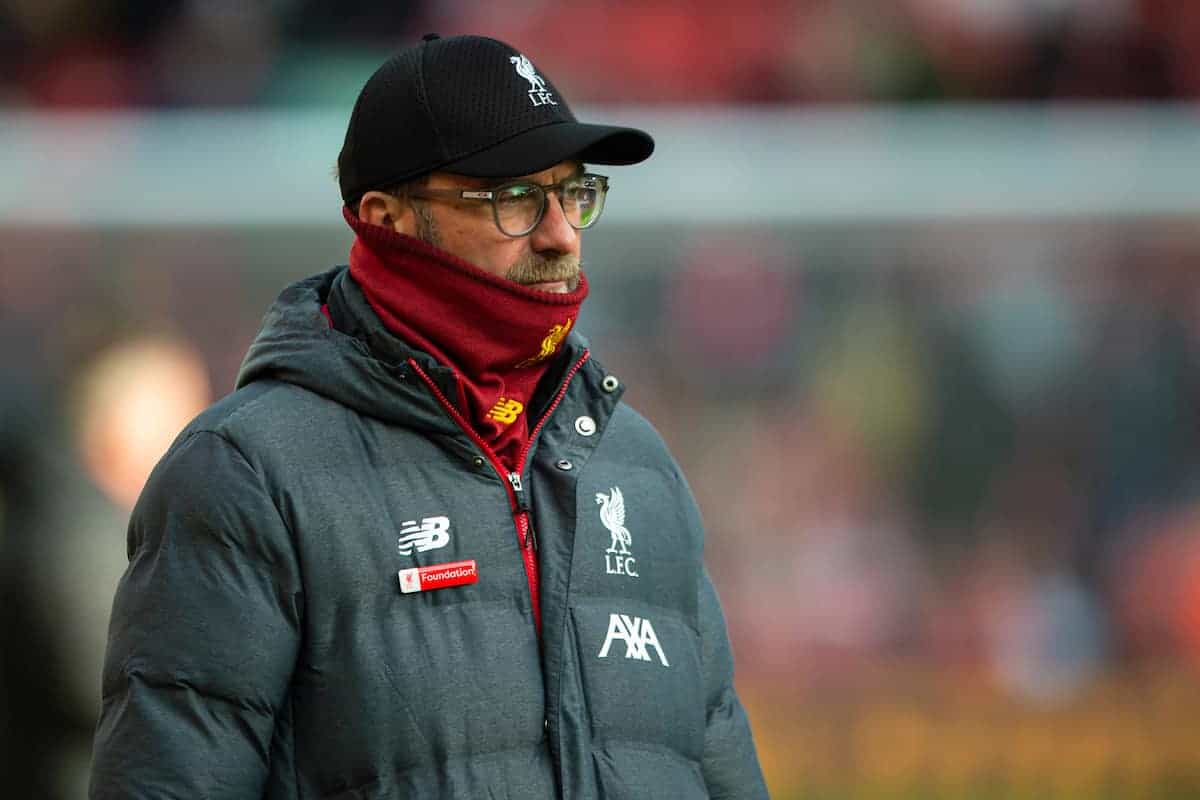 While on one hand we must play game-to-game, we also need to be aware of the landscape that surrounds us.
It is a case of judging the mood lighting and keeping an eye on the condition of the teams we face next.
This was what made Watford vaguely unnerving, with their new manager, Nigel Pearson, cut from a similarly awkward cloth as the likes of Roy Hodgson, Sam Allardyce and Tony Pulis.
I've mentioned the scoping of landscapes before, it is the cluster effect.
Beyond Leicester, on Boxing Day, we will bridge 2019 and 2020 with games at home to two form teams: Wolves and Sheffield United.
Oh, and the rest of January will be a bit of a test too, with a trip to Tottenham, the visit of Man United and a swift reunion with Wolves. Our relentlessness will be under intense scrutiny.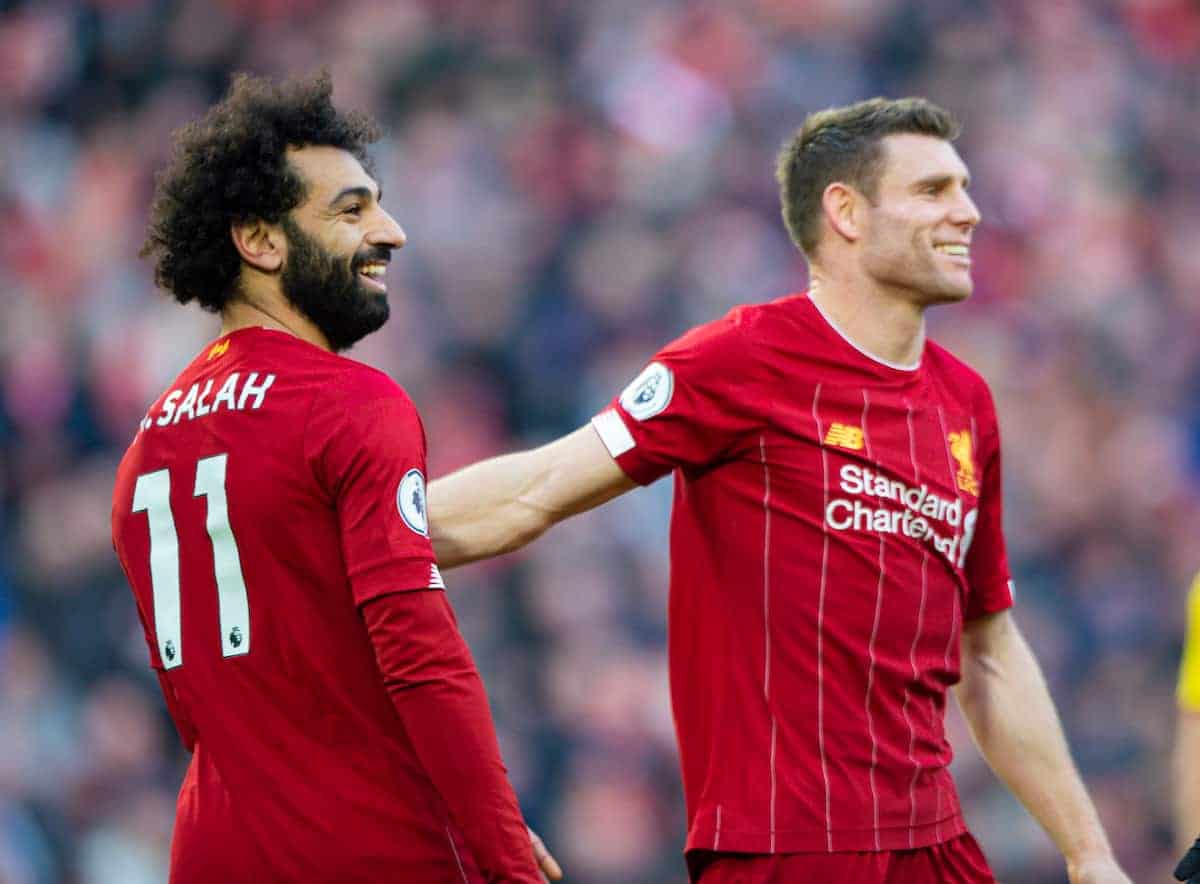 Saturday was a combination of extremes.
A pre-match feel-good factor engendered by the announcement that Klopp will be with us until at least 2024, with the addition of James Milner extending his stay at Anfield.
The football was fraught with tension, however. VAR made its dubious presence felt yet again and we were made to wait until late in the game to be certain of victory.
Mohamed Salah was magnificent and both goals will live long in the memory for their sheer audacity.
Full of Eastern Promise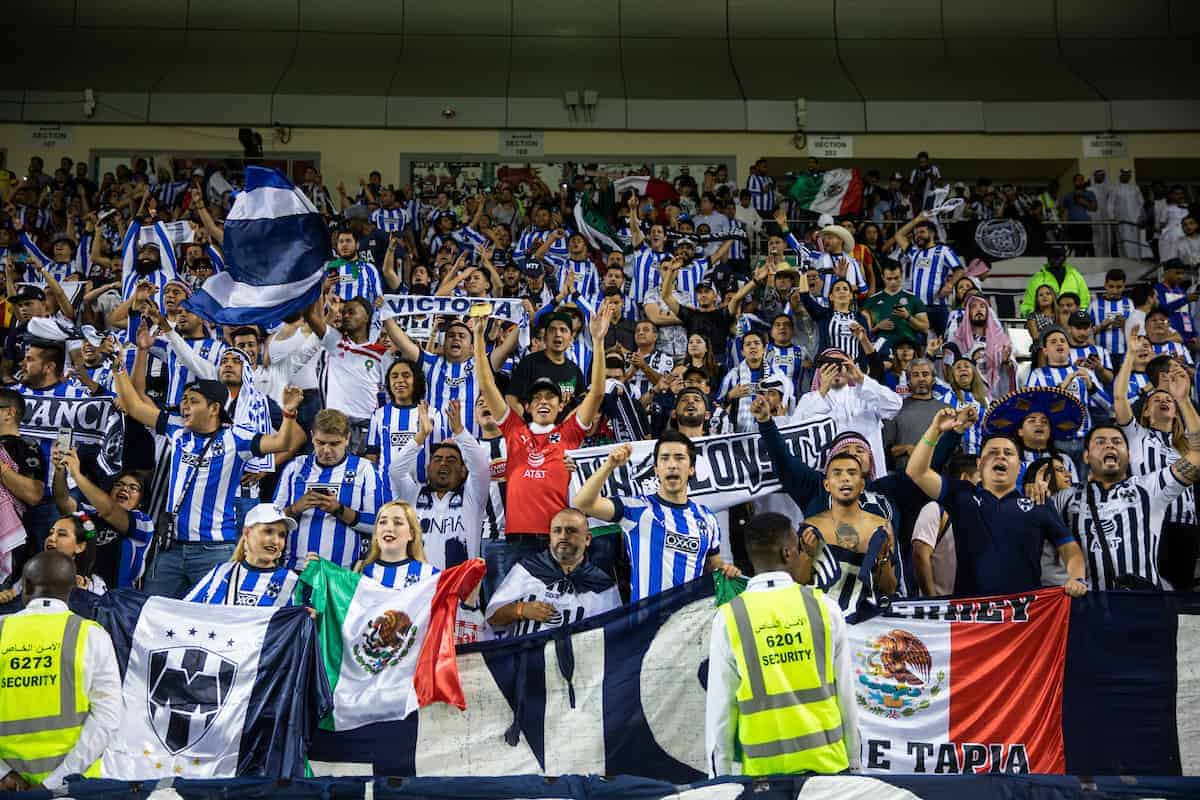 Off to Qatar we go then, with Monterrey awaiting on Wednesday.
Twenty-four hours beforehand it will be a field trip for the kids to Villa Park and the League Cup quarter-final.
A surreal week that will hopefully end with the Club World Cup final, in a bid to win a trophy we've never obtained before, nor lost much sleep in not having done so.
Up the Reds.