Anfield is not being considered for England's Euro 2020 warmup against Romania in June due to Liverpool's ban on S*n journalists.
The FA announced the friendly clash on June 7 without a venue as, with Wembley unavailable, Gareth Southgate is pushing for a northern stadium.
But with journalists from the S*n not permitted at Anfield, the Mail report that the Reds' ground is not being considered, despite a host of others already being fully booked.
Old Trafford and the Etihad are already hosting events, while Goodison Park is "unsuitable due to its dated facilities and access issues," which leaves St James' Park as the most viable option.
The Mail add that Liverpool are "unwilling to alter their position," which stems from the S*n's treatment of supporters in the aftermath of the Hillsborough disaster.
Hillsborough match commander David Duckenfield received a not guilty verdict at his retrial last month, and 'Justice for the 96' rang out across Anfield during the first six minutes of Wednesday night's Merseyside derby.
The Kop was laden with banners, one reading "injustice anywhere threatens justice everywhere" and another, spanning the divide between home and away fans, "all Scousers know the truth."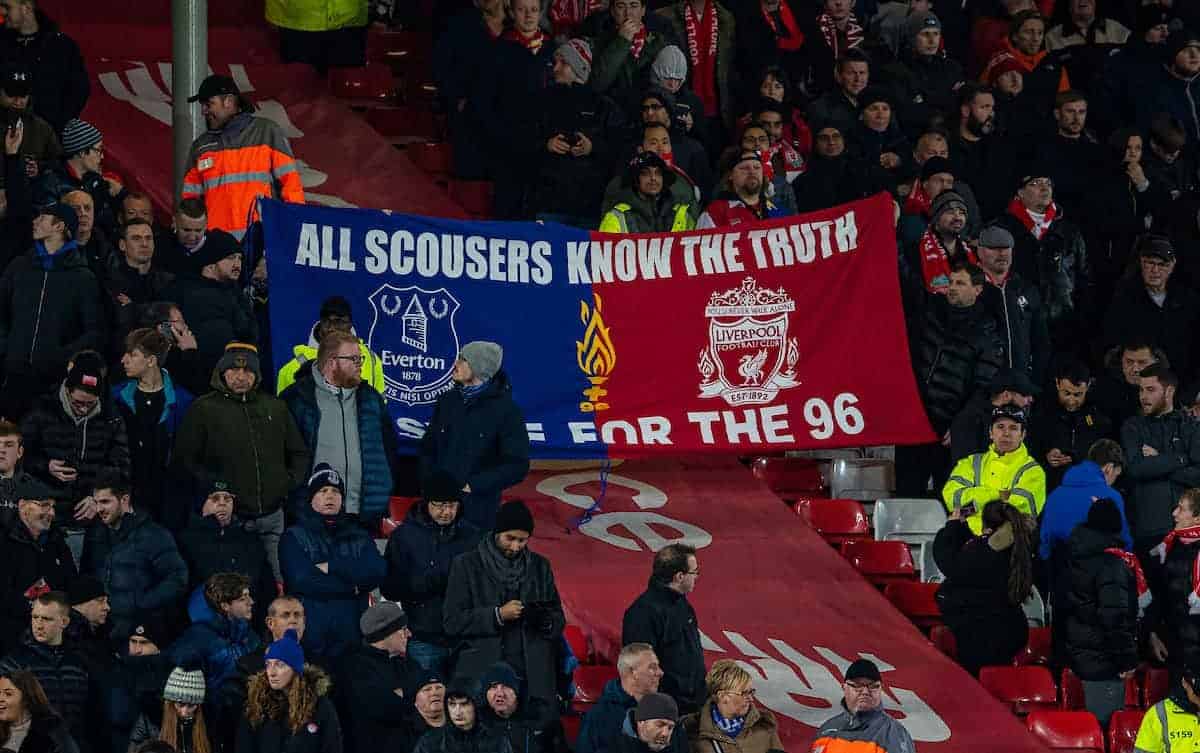 Liverpool's matchday programme was dedicated to the 96, while a mosaic was organised in their honour, held up by fans prior to kickoff.
Anfield has not hosted an England game since the 2-1 win over Uruguay in 2006, and there appear to be no plans for that to change any time soon.
It is a credit to the club that that is the case, as their hardline stance over the S*n, and the memories of the 96, are significantly more important.