Liverpool seem to have finally rediscovered the winning formula, but is it too late to rescue our Champions League ambitions for next season? Possibly not.
While we're in it, we can win it, but only the most rose-tinted of supporters might make Liverpool among the favourites to lift a seventh European Cup this season.
Two wins don't make us back to top form, even if they are definitely signs of recovery. All we can do is wait for the draw and try to keep the wins going – after a three-week break, of course.
But let's set aside European ambitions for one moment. After all, it takes only a single slip-up to concede a costly away goal, or lose the tie on penalties – the odds, even for teams in prime form, are slim of winning the trophy outright.
So for Jurgen Klopp's team to get back into the top competition for next season, a top-four finish in the Premier League must remain the biggest objective on offer.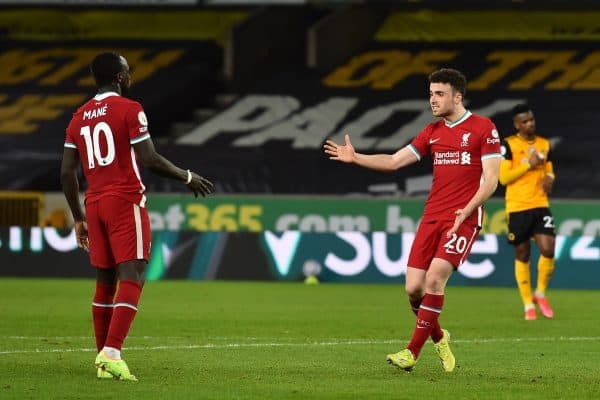 Right now, the Reds are sixth, but having played a game more than certain rivals:
While Liverpool could yet sink a position or two lower with that game in hand, over the course of nine (or 10) matches, it's consistency of victories which will mean everything.
The other teams around us will drop points – they have to, because they play each other so often.
Jurgen Klopp's side have to play Man United away, on 1 May, but other than that we face no top-eight teams.
Meanwhile, Leicester play Man City, but also West Ham – then finish with United, Chelsea and Spurs for their last three of the campaign.
Given their own injuries and last season's late collapse, Brendan Rodgers will know it's all about establishing a gap between themselves and fifth before those last three games.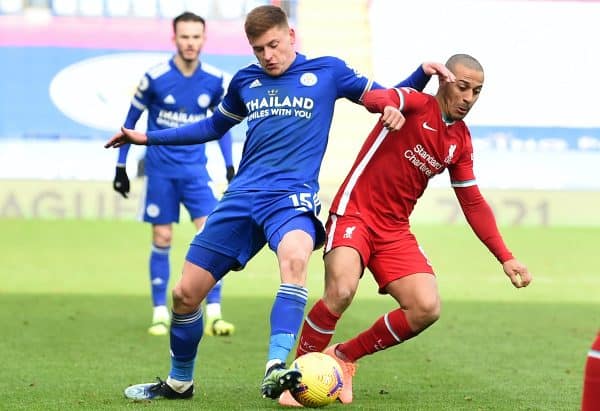 Chelsea play City, Arsenal and Leicester. The Hammers face Arsenal, Leicester, Chelsea and the Ev – who themselves face Spurs, Arsenal and West Ham, before finishing up away to Man City.
Any bad run of just three, maybe four games at this stage, and teams will sink without trace to the bottom of that pack of six sides, their European ambitions suddenly over for another year.
For the Reds, it has to be about one thing and one thing only: win, whatever it takes.
That's what might just make the Wolves game most valuable of all, serving as a reminder to the players themselves that we used to win constantly without being at our best.
It's likely we'll get another game or two where we scythe through teams to win.
But much more importantly, to reach the top four before the end of the campaign, Liverpool will have to trudge through perhaps half a dozen, coming up with the vital moment of quality…and then showing resolve, a willingness to put bodies on the line and having the calmness and self-belief to see out the result.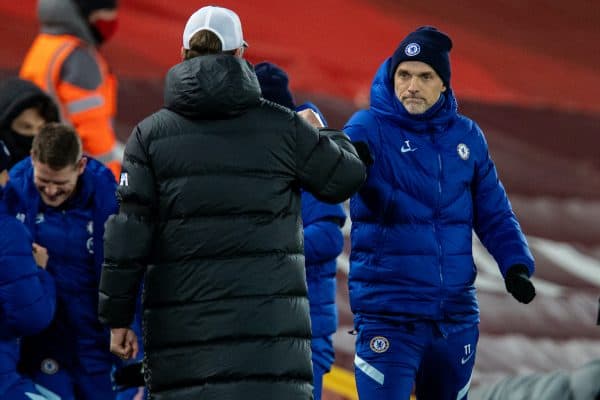 In fairness, Chelsea look to have that exact determination right now – they rarely look like conceding, never mind losing. They haven't quite found the right combination in attack, but defensive solidity will likely prove enough to get them top four.
So the question might be of whether Leicester are too far ahead already: 10 points, with nine left to play.
Diogo Jota posed the challenge of going unbeaten between now and the end of the season after scoring the winner at Wolves.
But in this most silly of seasons, it might be the case that even that isn't enough after the damaging recent run – Liverpool have to outright go for the win, not just avoid defeat.
Three weeks, then Arsenal – and on to a succession of what will effectively be a run of knock-out games, both in the Champions League and in the domestic race to get back there.