It's the club we all love for so many reasons, but what if you could change one thing about Liverpool FC?
As football clubs go, in recent years, Liverpool have been as close to perfect as any in world football.
Incredible success on the pitch, the most memorable matches, exciting signings and a manager who suits the club to a tee, it really is a good time to be a Red.
However, there will always be some things that people would like to see done differently, so what if you had the power to change one thing about the club?
? If you could change anything about Liverpool FC…what would it be?

Quote this with your answers ? pic.twitter.com/s7KmoxqC15

— This Is Anfield (@thisisanfield) June 25, 2022
This Is Anfield asked fans to pick anything they'd change about Liverpool FC – be that on or off the pitch – on social media this week.
Here's what we picked out from Twitter and Instagram.
The ticketing system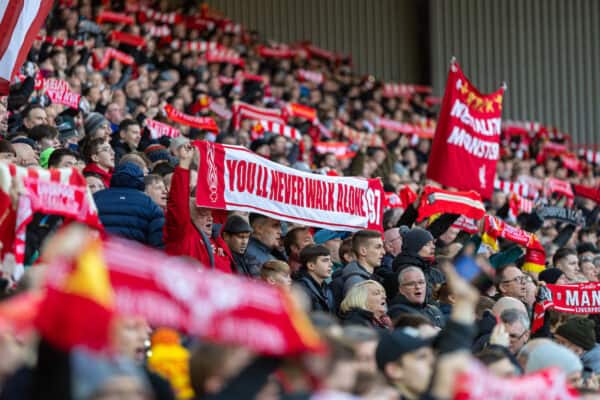 "Making the ticket process a lot easier and fairer to members. I struggled to get tickets last season."

– @Pablo_170617 on Twitter
"The tickets because if you see most teams in the league you can get them tickets easily but Liverpool you have to pray to find one."

– @cpthajri on Twitter
"Reopen season ticket waiting list (I moved house 13 years ago, the annual letter asking me to confirm I wanted to stay on didn't get to me and I lost my place).

"Getting tickets as a member is so much more stressful."

– @ajazrashid1968 on Twitter
"Ability to get tickets!"

– robi_j_adam on Instagram
Money, money, money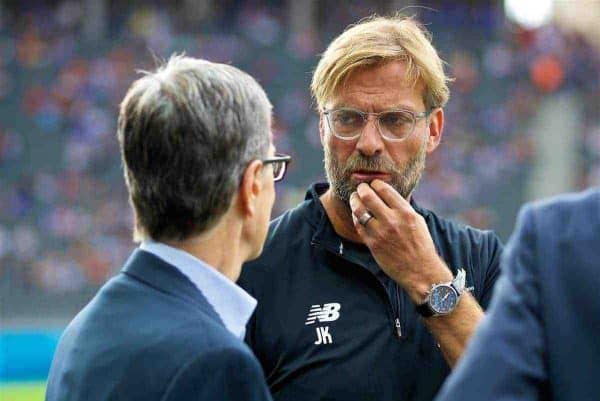 "Wage structure – but not like we go and act like Man United and just give any decent player a stupid high salary. We should have a higher 'max' salary.

"Would attract bigger players, keep our big players. But I think that needs new owners to be honest."

– @AndersThomsen17 on Twitter
"The ownership or the entire wage structure are the only 2 correct answers."

– @WillCroot123 on Twitter
"Owners…So that they can change absolutely everything…The stadium capacity, wage structure, window budget…"

– tavanes_waran_11 on Instagram
"The owners, but they actually help in a way though because with the restrictions on budgets, Klopp only goes all out for players he really wants and never gets it wrong.

"If someone else was our owner, maybe Klopp would've been making ridiculously expensive signings."

– philkad.e on Instagram
Backing for the women's team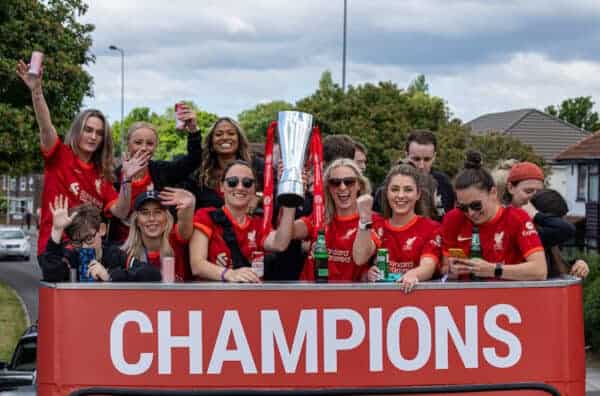 "@liverpoolfcw get to play at Anfield more, especially being in Women's Prem. Get the schools free tickets to those games. Get the ground packed for their first home game."

– theredmachine77 on Instagram
"Increased investment in the women's team."

– @KyleCoche on Twitter
Make Anfield even bigger!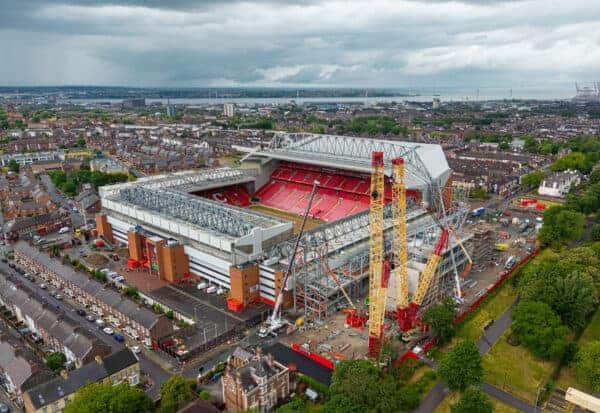 "I'd make the stadium bigger for more fans similar to others with bigger overhead seats for a better atmosphere."

– _lewisbrunt_ on Instagram
"Redevelop the Sir Kenny Dalglish stand to mimic the Main Stand (yes buy the houses behind and rehouse the residents in equal or better homes). And make the Kop HUGE! Tunnel under it for traffic. LFC could have a 100,000 seater and it would sell out."

– @OtterspoolTip on Twitter
"Simple, a 100,000 seater stadium so we can get more fans in loving this team and making that noise."

– @infiniteamg on Twitter
"I know it seems unlikely, but somehow finding a way to increase stadium capacity to 70,000+ is essential. Way too big of a club for Anfield to settle at 61,000."

– @cjrees20 on Twitter
---
What is the one thing you would change about Liverpool FC? Let us know in the comments!