Roberto Firmino is moving into the final year of his contract, leaving the club with a decision to make, but would you give the Brazilian a new deal?
With no interest in leaving the club this summer, 2022/23 may well be Firmino's final season at Anfield.
The attack he formed alongside Mohamed Salah and Sadio Mane will go down as one of the greatest attacking trios the game has seen.
However, the arrivals of Diogo Jota and Luis Diaz have seen Firmino pushed further down the pecking order and he is again likely to be utilised as a squad player this season.
With one year left on his deal, Liverpool's No. 9 could have pushed for a transfer in the same way Mane did this summer, but made his intentions clear ahead of last season's Champions League final.
"I want to be here, I'm happy here, and that's all I can say – I want to stay," he said.
?? Roberto Firmino is now officially into the final year of his Liverpool contract.

Would you give him a new deal? pic.twitter.com/8yr2Pd3zJH

— This Is Anfield (@thisisanfield) July 1, 2022
That, then, leaves Liverpool with a decision to make within the next 12 months. Do they offer to extend his contract, and if so, on what terms? Do they aim to secure a fee for him in January? Or do they allow him to leave for free next summer?
This week, This Is Anfield asked fans if they think the club should offer Firmino a new deal.
We've split the answers into four main arguments. Here's what we picked out from Twitter, Instagram and Facebook.
"Still class" – Offer him an extension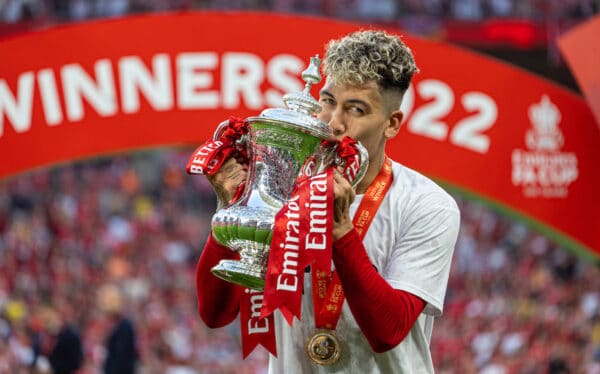 "If he is available for over 85% of the season without injury then yes. He broke down a few times last year didn't he? He's still class and it's looks like we will adopt a different formation when he comes on. Can see him being used very cannily this season by Klopp."

– @CoachWAFC on Twitter
"New contract all day long. Exceptional player, you will realise how good he is when he leaves. Guy is an absolute baller."

– @MrMista3000 on Twitter
"He is one of the key reasons that we have become the force that we have. His role in establishing our intensity – our identity – should never be forgotten. More importantly, he is still a very good player. He should get another couple of years in my opinion."

– @Robin8277 on Twitter
"Depends what his demands are, if he's okay with a lesser role and perhaps a wage that represents that, then absolutely I'd love to have him round"

– my_liverpool_research on Instagram
"Past his best" – Time to let him go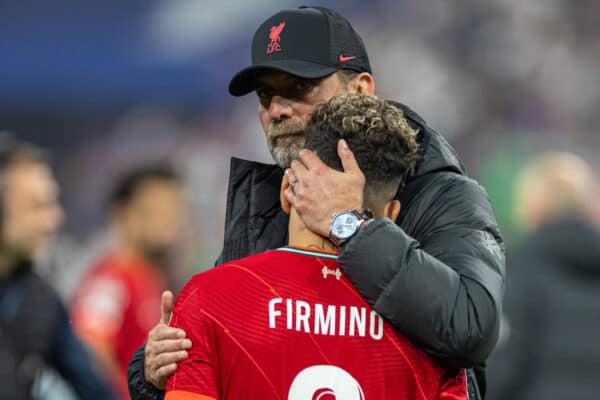 "I wouldn't personally. He has been past his best for about 3 years now. He was a key part of the team and system and still contributes off the bench but just nowhere near consistent enough recently. Hope he has a great last season before he leaves."

– @mikelew1000 on Twitter
"I wouldn't. As much as I love him his performances have dropped, especially last season."

– grahamward1999 on Instagram
"No. I think fans are letting emotions rule their mind on this one. He has been great for us but he's not the same player now, it's time to let him go at the end of his contract."

– jasonfmusic on Instagram
"No. He's arguably one of my favourite players under klopp but his decline has been very evident. Lost that bit of acceleration and hes starting to lose the ball a bit too much whenever he comes on."

– @RizAhmed98 on Twitter
"See how they year plays out"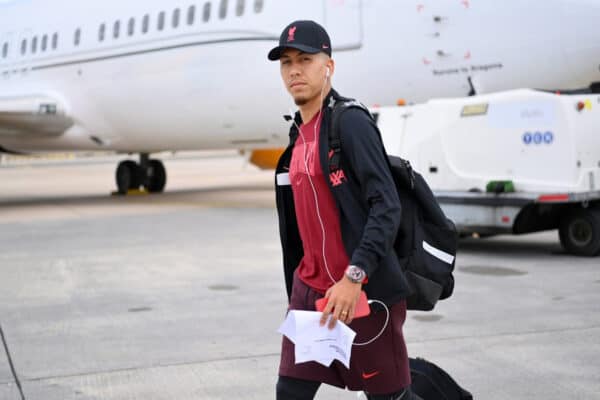 "Lets see how this year plays out. He had a lot of injuries last year and couldn't get a rhythm. If he can get back to a high level why not keep him?"

– @HersiniHLFC on Twitter
"Depends how he performs this season and then I would decide. Remember after 20/21 season some people wanted Mane gone and then he performed last season and we were all sad to see him go."

– jodit96 on Instagram
"If the wages are right absolutely. If they aren't then no. We can't raise our wage structure too high or what the hell do we need to offer VVD, Alisson, Robbo and Trent when the time comes?"

– David Jenkin on Facebook
"The attacking midfielder we've been crying out for" – A new role?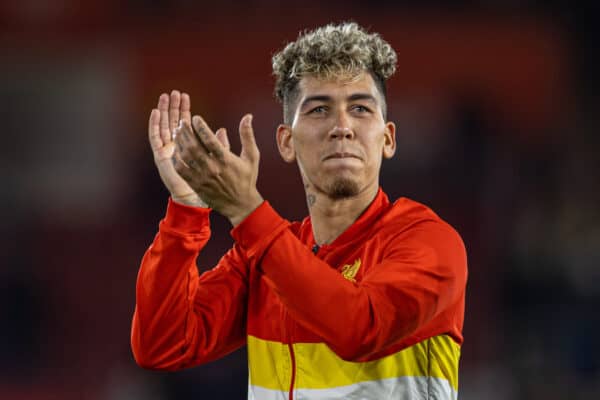 "Give this man what he needs. He can be our new attacking midfielder we've been crying out for, for so long. Am I the only one that sees this?"

– @BadCompany031 on Twitter
"Yes, he could be our midfield saviour next year with a bit of tweaking. He reads the game so well. A yearly contract for however long he wants to stay."

– Ged Devlin on Facebook
"No doubt I would give him a new contract and would to see him play as an attacking midfielder."

– Chiyenu Chibanda on Facebook
"Reinvent him in the No.10 role, he will boss the midfield."

– Jerail Atchannah on Facebook
---
Would you like to see Firmino offered a new contract? Let us know in the comments!