In a club interview with Borussia Dortmund, one comment made by Jude Bellingham has caught the attention of Liverpool supporters.
The England midfielder is widely reported to be the Reds' top transfer target this year, with the likes of Real Madrid and Man City also heavily linked.
There have, however, been some suggestions that Bellingham is leaning towards a move to Anfield, and his latest quotes might suggest why he would be attracted to the idea of playing for the Reds.
Last year, a Bellingham interview circulated where he spoke about wanting to play for a team that has a good connection with its supporters.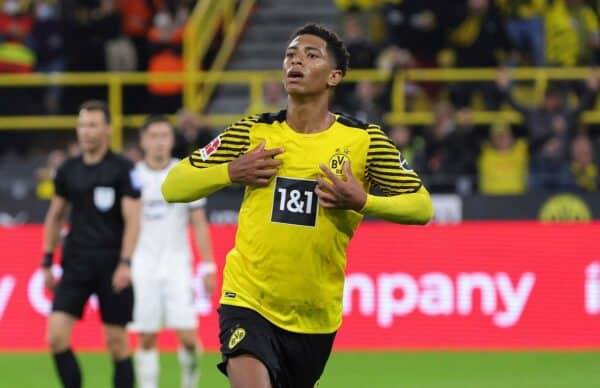 And his latest comments are along similar lines, with the 19-year-old even quoting Liverpool's infamous "this means more" quote.
"I feel like there's always clubs where their success feels a bit different," he said when asked to reflect on Dortmund's DFB-Pokal final win in 2021.
"I think because the fans are so close with the team, because the city is so connected by football, it just means more.
"A win like that, where it means so much to the fans, it just naturally means so much to you, because you become a Dortmund fan."
Such a connection with the supporters is certainly something Bellingham would experience should he choose to join Liverpool later this year.
He was also asked about his time away with England at the World Cup, where he played a key role in guiding Gareth Southgate's side to the quarter-finals.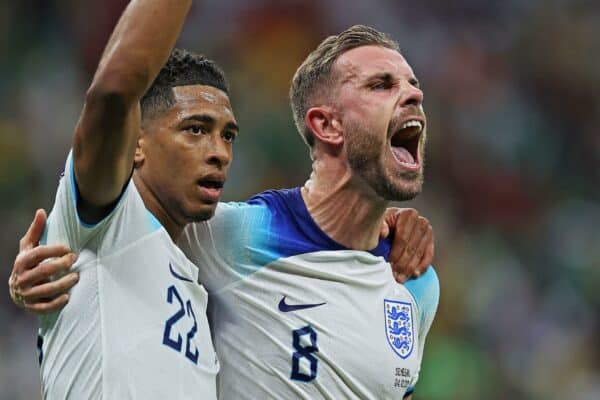 Bellingham spoke of enjoying the "pressure" and "responsibility" of big games, and also pointed out how his best football came when he was given "freedom" on the pitch.
During the tournament, he highlighted the role of Jordan Henderson in giving him that freedom when playing alongside him in midfield.
"I felt really at home, I enjoyed the pressure of the games and the responsibility that the manager gave me," Bellingham continued.
"I think my best game was Senegal when I was most free and I got given the license to be decisive and roam around the pitch.
"I think that's when you saw my best performance of the tournament, and it was just nice to play with that freedom, regardless of the pressure, and that I had so many good team-mates around me that just kept encouraging me to keep doing what I was doing."
Join the Reds and there'll be plenty more of all that, Jude!