Liverpool added another fixture to the calendar with their FA Cup win at Wolves, meaning three games are scheduled for the next two weeks. Although, there is room for more.
The Reds' first win of 2023, at Wolves in the FA Cup, has lined up a fourth-round tie at Brighton and ensures there is not to be a free weekend at the end of this month.
Currently, Liverpool are not scheduled to play a midweek match until mid-February but that could change with two postponed fixtures still needing to be rearranged.
Liverpool FC next 3 fixtures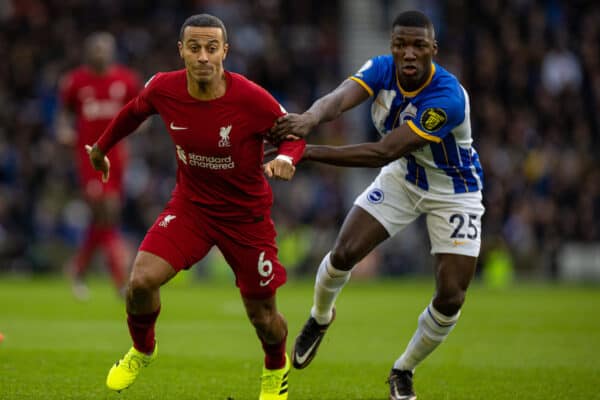 It's a month for familiar foes for the Reds with trips back to the south coast and the Midlands.
And it's safe to say, one of those recent results certainly needs rectifying, we don't need to tell you which:
Two road trips and one game on home soil with plenty of preparation time between, but will that change?
Another fixture added to the schedule?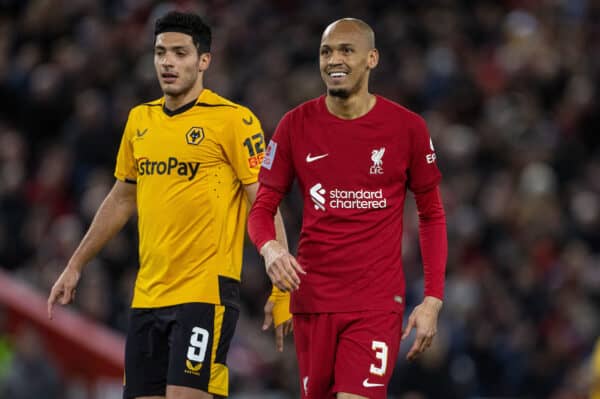 Liverpool still have two league games to rearrange due to the Queen's death in September: Wolves (H) and Chelsea (A).
With two free midweek slots between the abovementioned fixtures, an obvious gap in the schedule allows for either postponed match to be played.
Neither Chelsea nor Wolves are in the FA Cup fourth round or the Carabao Cup semi-finals in the coming weeks, and thus there is an opening for a match on Jan 24/25 and/or Jan 31/Feb 1.
Authorities will need to act quickly as the notice period for fans and clubs is quickly dwindling, but surely they cannot overlook this free space in the fixture list.
For the Reds, if either, or both, fixtures are rearranged over the coming fortnight it will mean that they get pretty cosy with both Wolves and Chelsea over a short period of time.