Jurgen Klopp set his stall out as he admitted his Liverpool side's weakness in challenges, but just how bad is the issue this season? There's some alarming drop-offs to back up the boss' words.
In football, a poor game can be understood – but when your commitment is questioned, that's when fans begin to lose trust.
For all the tactical insight in the world, the cliche remains true. You've got to win the second balls. You've got to win your tackles.
Liverpool haven't this season.
After drawing with Wolves in the FA Cup, Klopp's comments outlined the problem. He said:
"In the whole game we didn't win enough challenges, to be honest.

"They win a challenge and all of a sudden we are completely open, I don't know how that happens.

"Whoever you play, you have to win challenges. It's something I mentioned in the dressing room and I will mention again."
"Defence wins you titles"

As the architect of Man United's enduring success in the 1990s and 2000s, Liverpool supporters may not like him, but Alex Ferguson knew how to win league titles.
The bar for success has been raised since his retirement, but his philosophy remains unerring.
The Scot once said: "Attack wins you games, defence wins you titles."
Liverpool have already conceded 22 league goals this season – that's as many as in the entire 2018/19 campaign.
What was once an almost impregnable backline has been bled dry of its distinction, and opposition teams no longer fear it.

What's strange is that this decline has taken place with largely the same personnel, and they haven't become noticeably worse on an individual basis.
The malaise sweeping through the team has affected individuals at times. Alisson's mistake against Wolves is one example.
However, singular mistakes don't appear to be the main reason for Liverpool's poor performances.
Virgil van Dijk's ACL injury in 2020 may have affected his pace slightly, but on a technical level he's still probably the best defender in the world.
The same can be said for Joel Matip, who hasn't played noticeably below par.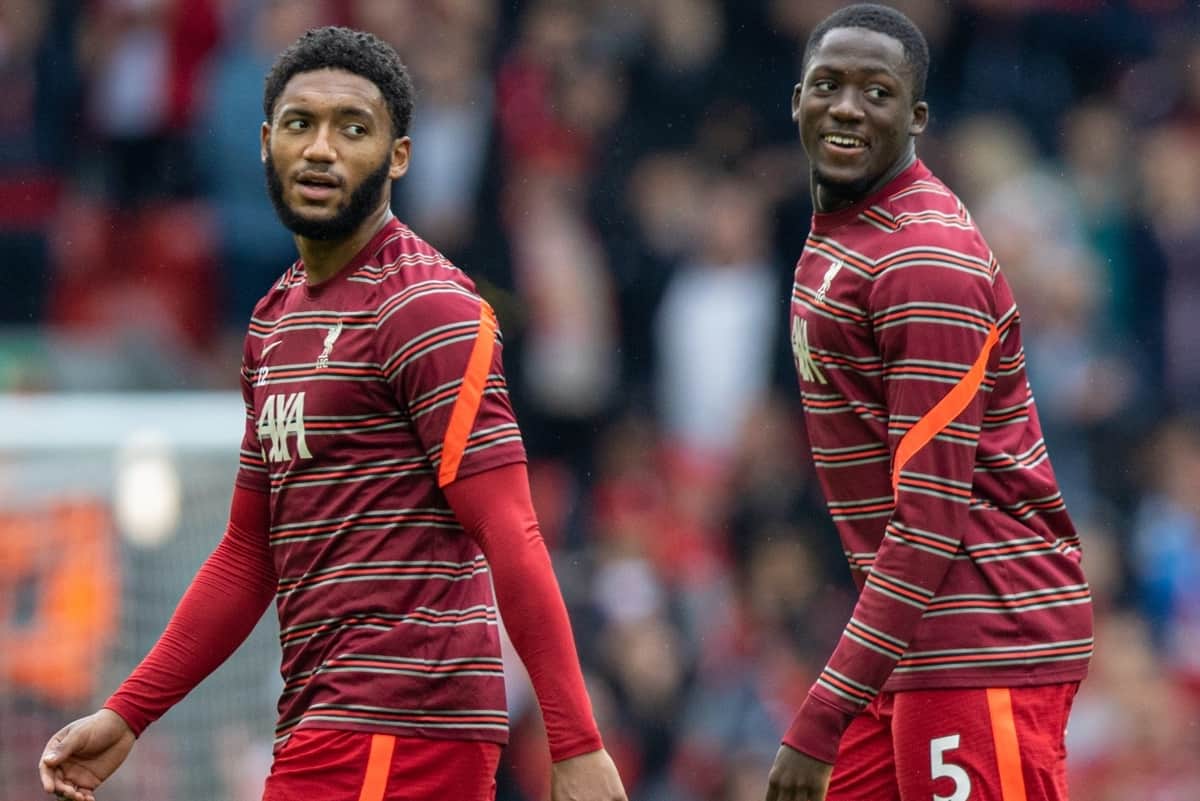 Joe Gomez hasn't managed to regain the form shown before his own knee injury, but his place in the squad has been replaced by an even stronger figure in Ibrahima Konate.
If the Frenchman had been fit all season, the Reds may be a few points better off – but as seen in recent weeks, Liverpool are still facing the same problems as when he was absent.
Why are Liverpool conceding so many goals?

Like anything in football, there's no single answer.
An ageing midfield, the attack not pressing how it used to and a change in style have all contributed to Liverpool's poor form.
October saw Klopp trial 4-4-2 and 4-2-3-1 formations in an attempt to solidify.
These setups meant that, in possession, one of the full-backs would stay alongside the centre-backs in order to increase the numbers to deal with counter-attacks better.


(Liverpool's back three, in October 2022, as West Ham break against Liverpool's 4-4-2 diamond formation)
Two 1-0 wins over Man City and West Ham gave cause for optimism, but awful performances against Nottingham Forest and Leeds proved there wasn't a quick fix.
What's certain, though, is that Klopp's side wins as a team and loses as a team.
There are standout players like Mo Salah and Trent Alexander-Arnold, but without a cohesive and talented supporting cast, their brilliance wouldn't be able to flourish.
That's why Liverpool's crisis at the back concerns the entire team, not just the defence and midfield, as Klopp has often reiterated, and as the old cliche goes: defence starts with attack.
Ian Rush was the first line of defence in the '80s, like Roberto Firmino has been in recent times.
The front three

Liverpool won the ball in the final third more times than any other team last season. They sit 11th in that respect this time around.
Of course, the midfield and defence's ability to push up and compact the space is essential to a successful pressing structure, but it starts with the front three.
Until his renaissance as a central forward after Luis Diaz's arrival last January, Sadio Mane hadn't been brilliant in front of goal for a while.
However, he was consistently selected and still a vital cog in the machine because he knew the Liverpool press inside out.
He was one of Klopp's first signings and his relentless energy complemented Salah and Firmino when leading from the front.

Last season, Mane was covering centrally for Firmino, whose demise has had a bigger impact than is being talked about.
He won the ball back more than anyone we've seen and, for a long time, the big worry was how would Liverpool replace such a unique player.
This question seems to have been forgotten with the signing of Darwin Nunez, but the Uruguayan isn't the same player.
Flexible triangles
With Van Dijk at the back and Gini Wijnaldum plugging gaps in midfield as Andy Robertson overlapped, Liverpool's left-hand side was formidable.
Last season, Diaz came in and continued Mane's brilliant work.
On the other side, Jordan Henderson or Naby Keita were key to covering for Alexander-Arnold when he went forward.

In the above image, taken from Liverpool's 2-0 win over Man Utd in 2020, you can see how Alex Oxlade-Chamberlain noticed his defensive midfielder, Henderson, was getting forward, leaving a gap in the middle of the pitch that several opposition players could exploit.
Therefore, he chose to be disciplined and retreat while his team-mates progressed forwards.
It was this kind of understanding of roles that meant Liverpool were so successful at keeping teams penned in.
While filling in behind to win the ball back quickly and prevent counter-attacks was a key role for the midfielders, they also needed to be able to combine with the wingers and full-backs to break the opposition down.
The changing style and ageing nature of the midfield personnel means they can't get back as quickly as they used to, leaving the defence more exposed and overloads more frequent.
Against Wolves, though Konate dealt with him well, Adama Traore was constantly allowed to receive the ball and run at the left side of the defence.

In this example, you can see how far away Thiago and Fabinho are from their ideal defensive positions. This happened several times, exposing Robertson and Konate.
At times, Konate was on his own.

Here's another example from later in the game. One pass from the edge of Wolves' penalty box got Traore into this position.
Stuck in the middle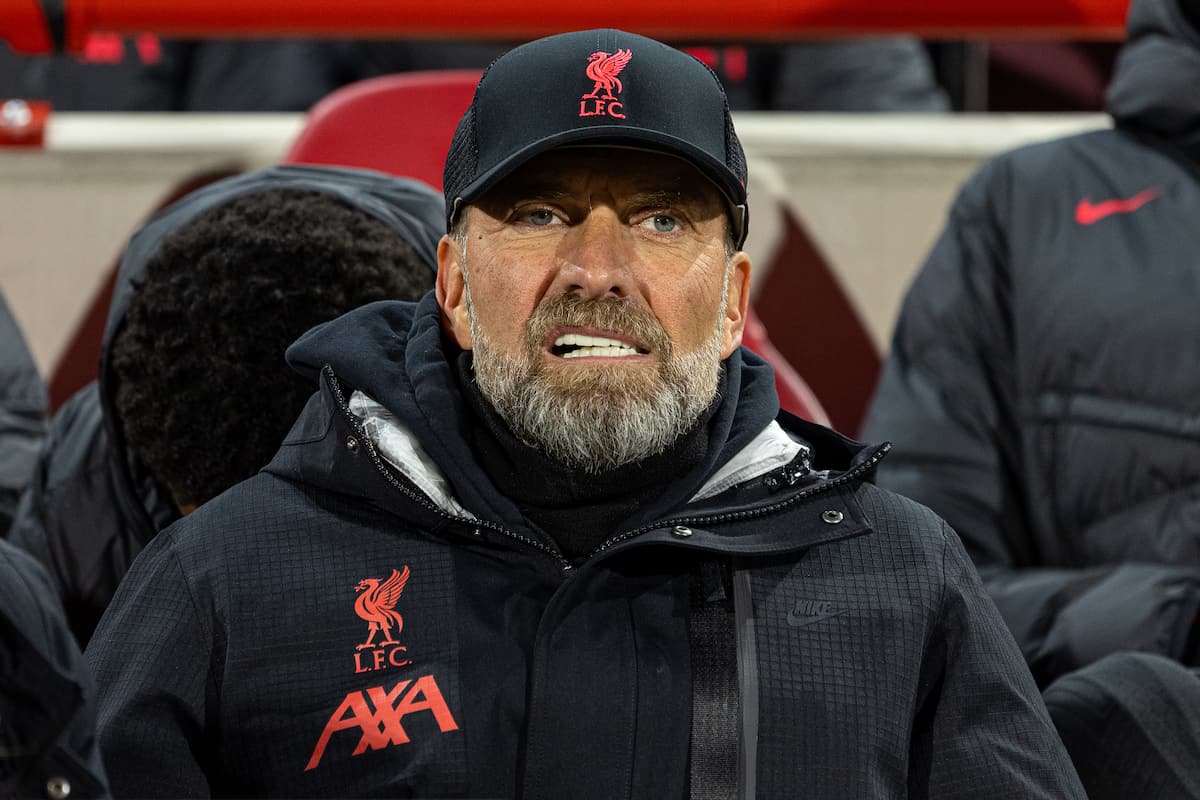 The ease at which the opposition has broken through Liverpool's ranks has arguably been the most frustrating aspect of the team's woes.
Potential signings, such as Jude Bellingham or Enzo Fernandez, can only solve so much.
It feels as though Liverpool have tried to evolve into a team that plays closer to Man City's system, but without the players to do so.
The Reds are stuck in the middle of two styles without the players to master either.
Going back to what they know might be the best short-term fix for Liverpool, but investment in more than one energetic quality midfielder is vital if they want to return to the system that brought so much success.
---