Liverpool enter 2023 still fighting on three fronts this season, with the January transfer window, several key Premier League fixtures and the start of an FA Cup campaign all taking place in the first month of the year.
After the winter World Cup in Qatar, the Reds resumed their season towards the end of December, and know they face an uphill battle if they're to have achieved anything in the Premier League by the start of June.
As things stand, January will see Liverpool play four matches, although there is the possibility of more fixtures being added to their schedule.
Here are the key dates for your diary in January, including first team, women's and academy fixtures.
January 1 – Transfer window opens

The new year marks the opening of the winter transfer window.
Liverpool have already secured one signing, with Cody Gakpo joining subject to obtaining a work permit.
The window will open on Sunday, January 1, with clubs having just over four weeks to complete any mid-season business.
Will the Reds make any further signings? Jurgen Klopp certainly hasn't ruled it out.
January 2 – First Liverpool game of the new year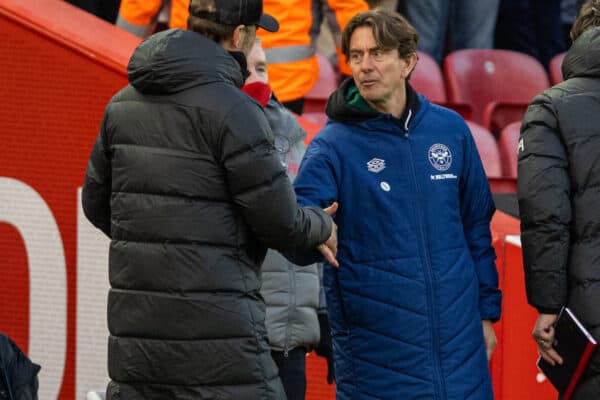 Liverpool's first match of 2023 will be an away trip to Brentford on Monday, January 2.
The last time they visited the Gtech Community Stadium they were held to a 3-3 draw, and Klopp will be hoping for a far more straightforward day in London to kickstart the new year.
The match is scheduled to kick off at 5.30pm GMT and will be the only Premier League fixture played on that day.
Gakpo will be eligible to make his debut here if the necessary paperwork is completed in time, but Klopp has suggested that may be unlikely.
January 7 – FA Cup campaign begins & Gakpo's likely debut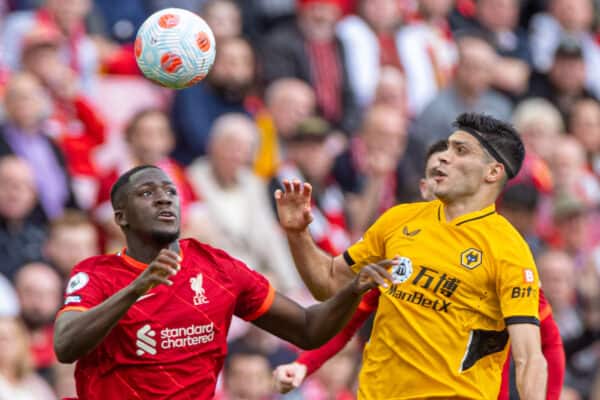 The following Saturday we take a break from the Premier League action for the start of Liverpool's FA Cup campaign, with the Reds taking on Wolves at Anfield at 8pm.
Having recently been knocked out of the Carabao Cup by Man City, Liverpool will be keen to ensure they put up a more successful defence of the other cup competition they won last year.
If he is unable to make his debut against Brentford, this should be the day Gakpo turns out for the Reds for the very first time, and will be his first taste of action at Anfield.
January 14 – An away day in Brighton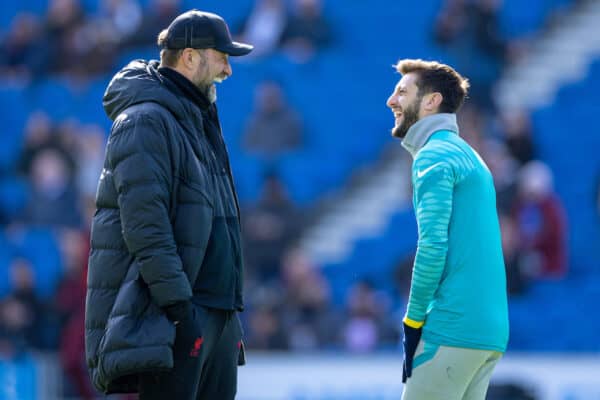 Seven days later, Liverpool resume their Premier League campaign with a clash against Brighton at the AMEX Stadium, the Reds' only Saturday 3pm kickoff of the month.
Klopp's side have already played the Seagulls this season, a 3-3 draw at Anfield at the start of November, a game which was Roberto De Zerbi's first game as manager.
De Zerbi has done a fine job since, continuing the good work done by Graham Potter by helping his side finish the year in seventh position in the league table, just one place behind Liverpool.
This certainly won't be an easy one.
January 21 – Chelsea at home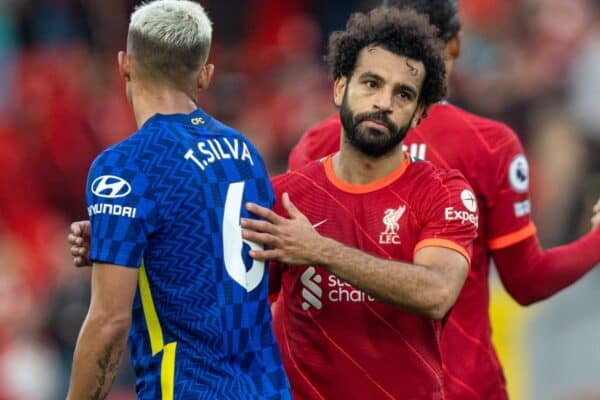 Liverpool will then take on Chelsea for the first time this season in a 12.30pm kickoff at Anfield on Saturday, January 21.
Victory here would be vital for Liverpool, with both sides in similar positions as they chase top four finishes heading into the new year.
This could also be the first or second match of a potential double-header against the Blues in January, as we explain in more detail below.
January 28 weekend – Possible FA Cup 4th Round fixture

Should Liverpool beat Wolves in the third round earlier in the month, their FA Cup fourth round fixture will take place across the weekend Saturday, January 28.
If they are to progress, let's hope they're handed a draw that will allow Klopp to rest some of his key players and hand more opportunities to some of the club's talented youngsters.
January 31 – Transfer window shuts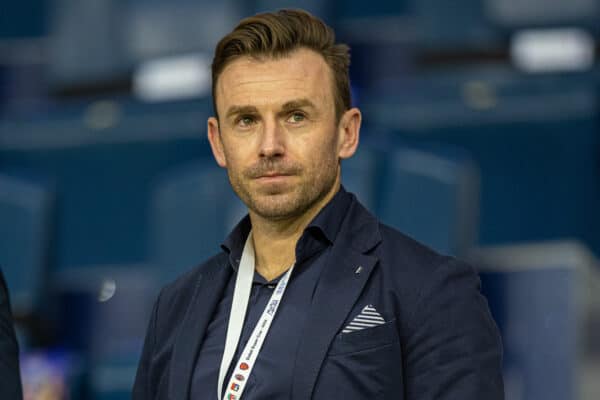 The transfer window is to shut on the last day of the month, Tuesday, January 31, at 11pm GMT.
Liverpool have been busy at the very end of the last two transfer windows, with Luis Diaz arriving late in January 2022, and Arthur joining on loan on deadline day in the summer.
Let's hope Gakpo's addition is the start of a positive window for the Reds.
TBC – Possible rearranged matches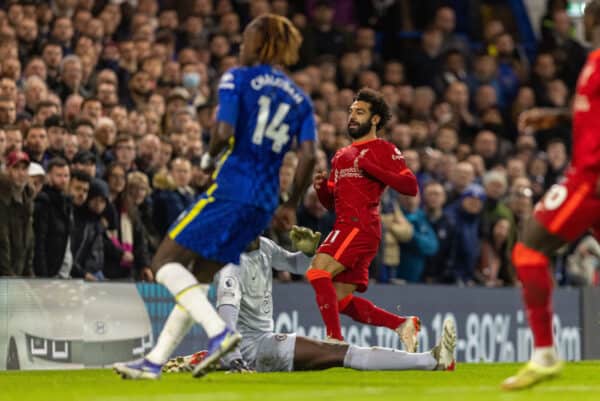 As previously mentioned, the first team's January fixture schedule currently only shows them playing four matches, but with two games postponed earlier this season, there is a chance that at least one of them could take place this month.
The Reds must squeeze in away clash against Chelsea at some point in the coming months, and they may be able to do so in January, with neither team scheduled to play in the midweek commencing Monday, January 16 or Monday, January 23.
There's also the possibility that Liverpool's home meeting with Wolves, which was postponed due to the Queen's death in September, could also be played, but much will depend on Wolves' progress in the Carabao Cup.
If they fail to beat Nottingham Forest in the quarter-finals, there should be an opportunity for Liverpool to play Julen Lopetegui's side in the last two weeks of the month.
---
Liverpool Fixtures, January

First Team
Brentford (A) – Premier League – Monday, January 2, 5.30pm
Wolves (H) – FA Cup – Saturday, January 7, 8pm
Brighton (A) – Premier League – Saturday, January 14, 3pm
Chelsea (H) – Premier League – Saturday, January 21, 12.30pm
Women
Man United (A) – WSL – Sunday, January 15, 2.05pm
Chelsea (A) – WSL – Sunday, January 22, 12.30pm
Chelsea (A) – Women's FA Cup – Sunday, January 29, 1pm
U21s
Tottenham (H) – PL 2 – Sunday, January 8, 12pm
PSG (H) – PL International Cup – Wednesday, January 11, 7pm
Man United (A) – PL 2 – Saturday, January 14, 5pm
Braga (H) – PL International Cup – Wednesday, January 18, 7pm
Crystal Palace (H) – PL 2 – Sunday, January 22, 2pm
Wolves (A) – PL 2 – Friday, January 27, 7pm
U18s
Blackburn (H) – U18 PL – Saturday, January 7, 11am
Everton (H) – U18 PL – Saturday, January 14, 11am
Port Vale (A) – FA Youth Cup – TBC
Man United (A) – U18 PL – Saturday, January 21, 11am
Middlesbrough (A) – U18 PL – Saturday, January 28, 1pm