Liverpool's Anfield Road End expansion will take the ground's capacity beyond 61,000 and marks another significant step in the club's off-field development.
The club broke ground on the new stand on September 30 2021, the start of a long-awaited journey to add more seats to a ground that will never be able to see supply match demand.
The expansion remains on track, despite the roof cladding sub-contractor going into administration in December before completing their work on the stand.
Liverpool will remove the existing Anfield Road Stand roof immediately following the final home game of the season in May, a significant step before the £80 million stand is unveiled.
When will it be finished and what will the capacity be?

The new stand is expected to be finished this summer, in time for the start of the 2023/24 season.
Anfield Road End will then be able to seat 7,000 more fans, with the stand to have an overall capacity of 15,967.
New hospitality suites are to nestle under the top tier, with the club to have 1,800 seats with sports bar lounge/hospitality facilities.
This will then see Anfield be able to hold a total of 61,015 fans, inclusive of away supporters who will continue to be housed in the Anfield Road End.
What will it look like?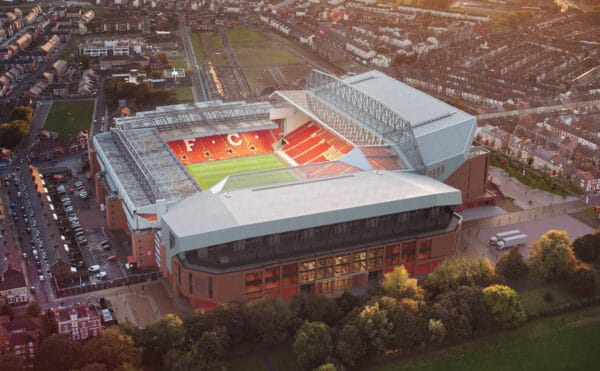 It will certainly be easy on the eye and visible from a great distance as it stands 38 metres tall, creating a foreboding sight, like the Main Stand since its completion in 2016.
And let's not forget there will no longer be an obstructed view from the back of the lower Annie Road, hallelujah!
Take a look for yourself: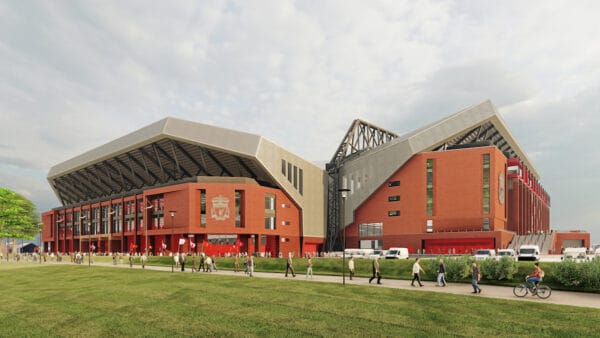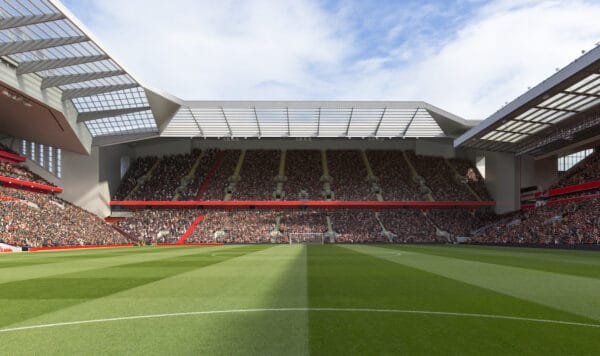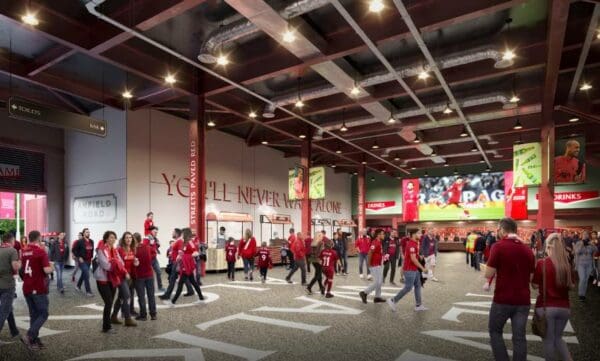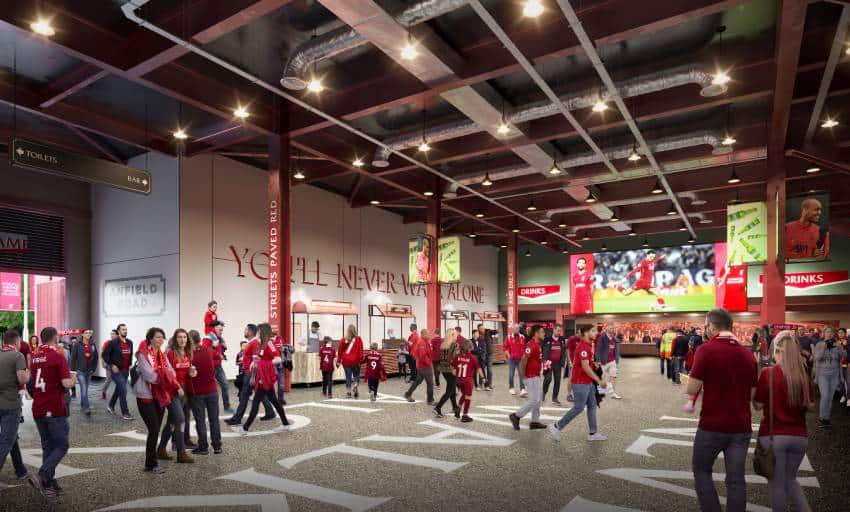 There will be a seamless transition with the roof of the Main Stand, allowing for the special cauldron of noise that only Anfield creates.
It will be complete before we know it and it's going to be a sight to behold!