Jurgen Klopp highlighted a particular issue for Champions League clubs for several years, and Mikel Arteta is now being faced with the same problem.
Throughout his time at Liverpool, Klopp has expressed his dismay whenever his team are scheduled to play early on a Saturday, having been in action the previous Wednesday night.
In 2020, Klopp fumed in an interview with BT Sport after his side had been held to a 1-1 draw by Brighton in the early kick-off having faced Atalanta in the Champions League.
The Liverpool boss received criticism for his strong views from some quarters, but since then, a rule has been enforced which means Champions League teams do not have to play in the 12.30pm slot on a Saturday if they have played in Europe on the Wednesday night.
Arsenal are in the same predicament this week, having hosted Man City on Wednesday night, and scheduled in to face Aston Villa on Saturday lunchtime.
And speaking to reporters on Friday, Arteta called for the Premier League to offer the same courtesy to all clubs.
"Yes. I think that is why one of the changes was made towards the Champions League teams, especially," he said.
"There are certain rules with the Champions League. When you are playing on Wednesday night and then you cannot play (on Saturday lunchtime). So I think that should apply to any competition.
"But I think following the same principle, I think you are talking physiologically, that is very difficult to turn around on that period to get the best outcome and reduce the injury risk for players, but that's it.
"They put the schedule the way they did. It's a bit unusual, but it's what it is. The players are highly motivated for the game because we want to perform well and win the game.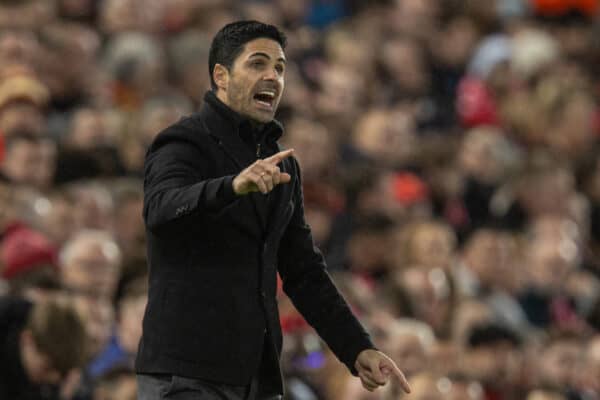 "It's not about being worried or not worried. We have to play. I want the players to be in the best possible mindset and physically ready to get that challenge going. It is what it is. We play, we will have full energy."
The stakes are high for Arsenal, who were knocked off the top of the Premier League in their defeat to City, but are still well positioned to push the champions all the way this season.
There was plenty of furore about Klopp's strong views on this subject, but it was only a matter of time until the rest of the Premier League saw the light!