With Jurgen Klopp unhappy with those questioning the influence of Liverpool's Head of Fitness Andreas Kornmayer this week, a new report says he has also been left "furious" with an ex-player's criticism of another staff member.
After last weekend's 3-0 defeat at Wolves, Klopp refused to speak to a particular journalist who asked him a question in his post-match press conference.
It has since emerged that the Liverpool boss was unhappy at reports singling out Kornmayer as a problem individual among his coaching staff, despite the fact the reporter he targeted has not written anything of the sort.
However, according to a report on Saturday, Kornmayer isn't the only staff member who Klopp feels has been questioned unfairly.
The Athletic's Oliver Kay says that Klopp is also "known to be furious at Dietmar Hamann's questioning of assistant manager Pep Lijnders."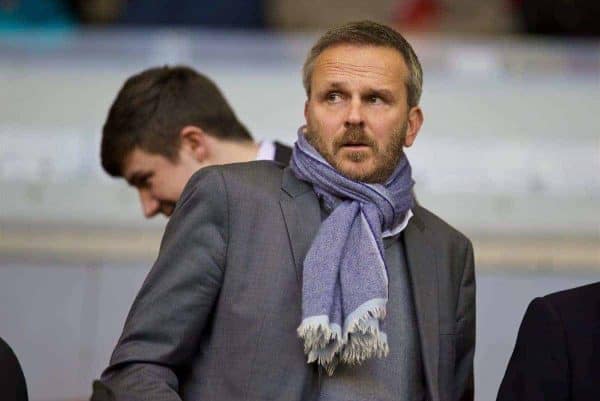 He adds: "As personally as Klopp has taken criticism of his players at times this season, criticism of the coaching staff has gone down even worse."
Back in September, Hamann tweeted that "alarm bells should have been ringing" when Liverpool allowed Lijnders to write his book 'Intensity', which was published earlier this season.
The alarm bells should have been ringing for @LFC fans when the current assistant manager wrote a book while still employed by the club. How he was allowed to do it I'm not too sure

— Didi Hamann (@DietmarHamann) September 8, 2022
Last month, he doubled down on that criticism, claiming Lijnders' job should not be "to educate other coaches" while he is employed by Liverpool.
The only question is whether the club benefited from it and simple answer is no. His job is not to educate other coaches while he's getting paid by @LiverpoolFC https://t.co/xBxA9nQpxh

— Didi Hamann (@DietmarHamann) January 6, 2023
If Kay's information is correct, it would appear that those comments have left Klopp unhappy, and it wouldn't be the first time Hamann has been in Klopp's bad books.
In a press conference last October, Klopp said ironically that Hamann was "a fantastic source" and "well-respected everywhere" when one of his comments about Liverpool "needing a spark" was put to the Liverpool manager.
"(Being a former Liverpool player) doesn't give you the right to say what you want, especially when you have no idea," he continued.
"I actually think Didi Hamann doesn't deserve that you use his phrase when asking a question. Do me a favour and ask your own question. Try to ask the question without the word 'spark'."
Clearly, Klopp doesn't like seeing his backroom staff in the limelight for the wrong reasons, and would much rather critics questioned him, rather than anyone working behind the scenes.
And if Hamann did still remain on his Christmas card list last year, he certainly won't be on it now!