With Fenway Sports Group exploring the possibility of new investment in Liverpool, one particularly familiar face has revealed he recently made "one or two inquiries" on behalf of the club's American owners.
Sir Martin Broughton, who sold Liverpool to FSG in 2010, made a move to sign Chelsea last year, and now admits he did toy with the idea of involvement in the Reds' current search for investors.
Having been appointed as Liverpool chairman with a remit to sell the club almost 13 years ago, Broughton says his initial inquiries came to nothing, but says he's monitoring developments "with a keen interest."
"I did say to them at the outset that I might get involved," Broughton revealed to the Telegraph.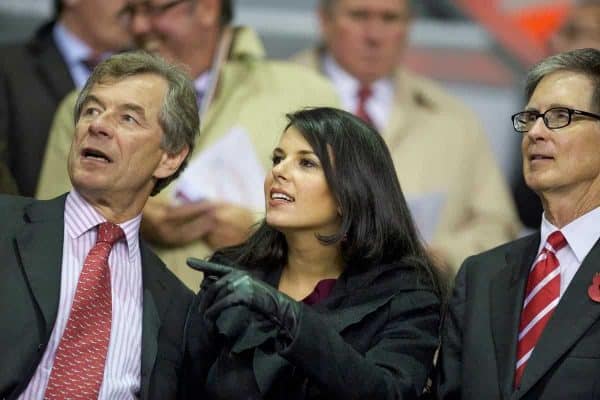 "I never asked for any financial information. I did one or two inquiries with people that I thought might be interested but it didn't go any further. So now I'm just looking at it with a keen interest."
The businessman, who is a lifelong Chelsea fan, also went on to cast his personal doubts as to whether Liverpool and Man United, whose owners are also eyeing investment, can attract the same level of interest as club's based in London.
"I would question whether they'll [United and Liverpool] get the kind of prices they floated," he added.
"With Chelsea – and I think Arsenal and Tottenham would fall into the same category – the people we spoke to tended to be overseas billionaires who had a pad in London and the pad in London was in Knightsbridge or Kensington, Chelsea or something.
"So when they came to London, they went to Chelsea. They were football fans, and they were Chelsea fans… they're not going to be bidders for Liverpool or Manchester United because they've got a pad in London and they're not planning to move their pad to Manchester or Liverpool.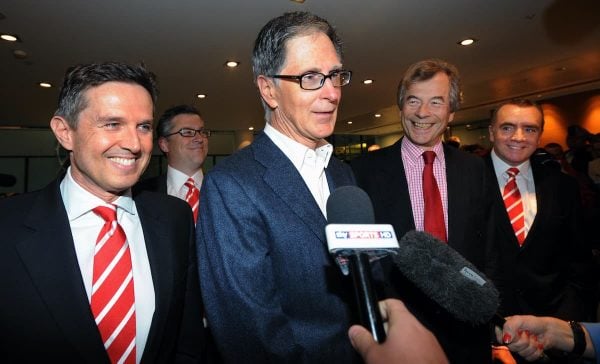 "So it's a different type of buyer to the ones that we were looking for with our consortium."
Recent reports suggest FSG are now leaning towards a partial sale of the club as opposed to a full takeover, and Broughton believes that would be a sensible solution.
Despite his links to the owners, he also confirmed that he had not been sought out by FSG for his advice.
"Liverpool will be best off taking in co-investors to ensure the current owners can work alongside them and be satisfied that these are the right people," Broughton claimed.
"As I understand it, they [FSG] are interested to see what the market reaction is. They could be willing sellers. They could be willing to have investors, but if they carry on owning it, that's fine too. That's my understanding of their position."

Having brokered the deal that saw John Henry and Tom Werner buy the club, Broughton still believes Liverpool are in good hands and are less desperate for a full takeover than United.
"I personally think John Henry and Tom Werner are not just very good owners, but keen to have a good legacy and want to make sure that we're passing it to good owners," he continued.
"In a sense, they had the benefit of taking over from people that the fans hated. So they had everything in their favour as long as they did what they said they were going to do, which the did – they had the following wind. They're a difficult act to follow.
"To be a better owner than Fenway is quite difficult. At United, it's more like the old Liverpool situation. Fans will be so pleased. Whoever buys it will have the following wind."