It has been nearly nine months since the disturbing scenes at the Champions League final in Paris and an early leak of an official inquiry has held UEFA responsible, while acknowledging the crucial role of Liverpool fans.
The scenes outside the Stade de France last May were horrific, fans were trapped in confined spaces and dangerous crushes formed, with supporters also attacked with tear gas.
It was a sustained failure of safety and organisational management that has since been the subject of an official inquiry commissioned by UEFA.
The final report has yet to be published but it has been leaked to various media outlets ahead of its publication.
According to the Guardian, the review finds that UEFA bears "primary responsibility" for the failures in Paris, and labels claims that Liverpool fans without tickets caused the problems as a "reprehensible" attempt to avoid responsibility.
The French police, meanwhile, are criticised for not working alongside other stakeholders, failing to prevent a known problematic access route to the stadium and using "weaponry" without sufficient justification.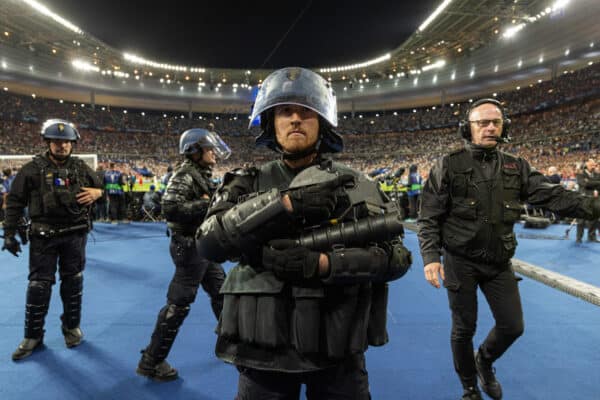 The inquiry states that "it is remarkable that no one lost their life. All the stakeholders interviewed by the panel have agreed that this situation was a near-miss: a term used when an event almost turns into a mass fatality catastrophe."
The panel of experts to investigate the horrific events included politicians, academics and lawyers, and they identified Liverpool fans' experience of the Hillsborough disaster led to a greater awareness of the danger and helped save lives.
It also emphasises that "the panel has concluded that UEFA, as event owner, bears primary responsibility for failures which almost led to disaster."
And as such, they were dismayed by continued attempts to dodge accusations of wrongdoing and instead blame supporters instead of taking responsibility for their failings.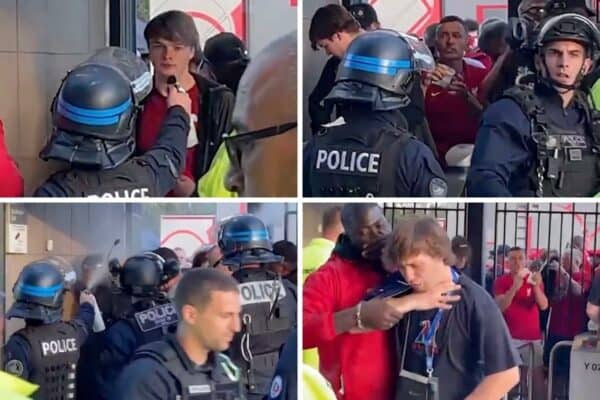 "UEFA has not recognised its own role or that of other stakeholders in the problems on the night," the report states. 
The report is said to have made 21 recommendations to UEFA for improvements to match management, with safety and security to be at the core of future planning so events like the 2022 Champions League final, or worse, cannot happen again.
Liverpool issued a statement on the early leak of the report, stating their disappointment at the timing, which reads:
"It's hugely disappointing that a report of such significance, such importance to football supporters' lives and future safety, should be leaked and published in this way.

"It's been over eight months of work by the independent panel and it is only right and proper to publish the contents of the report to our supporters appropriately.

"We will await to receive a copy of the report and digest it thoroughly before making any further comment."