Pep Guardiola made a bizarre reference to Steven Gerrard's slip as he looked to defend Man City in the aftermath of over 100 financial charges last week, which he has now apologised for.
A bit late don't you think, Pep?
The Man City manager came out on the defensive when he spoke to the press last week after his club were charged with over 100 financial breaches over a nine-year period by the Premier League.
When asked if a guilty verdict would taint Man City's achievements Guardiola name-dropped Gerrard and his slip in the 2013/14 title race, saying: "Come on, they belong to us, absolutely belong to us.
"I don't know if we are responsible for Steven Gerrard slipping, you know, in that situation at Anfield.
"I didn't want it, out of respect for Steven Gerrard, but it's our fault? Come on. That belongs to us."
It was a cheap shot at a time when the spotlight is firmly on City and Guardiola apologised for his comments ahead of Wednesday's clash with Arsenal, also revealing he has reached out to Gerrard.
"I apologise to Steven Gerrard for my unnecessary and stupid comments I said the last time about him," Guardiola said in his press conference on Tuesday.
"He knows how I admire him and his career, what he has done for this country that I am living and training in.
"I am ashamed of myself because he doesn't deserve it.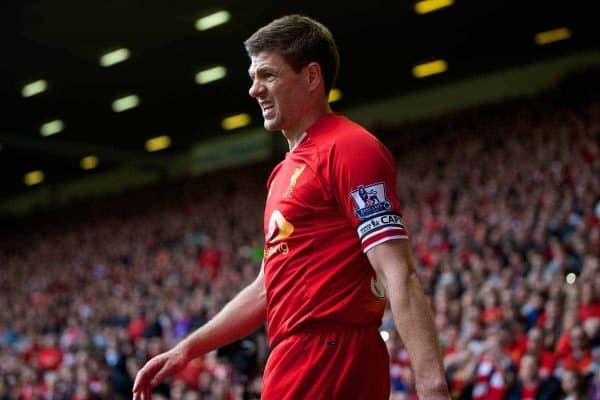 "I truly believe my comments in my previous press conference to defend my club but I didn't represent my club well putting his name in these stupid comments.
"I apologise and I said to him personally but I have to do it here as well. I'm so sorry for him, for Alex, his wife, kids and family because it was stupid."