Jurgen Klopp says he is fully aware that Liverpool must make "changes" to their playing squad in the upcoming summer transfer window.
Many viewed Tuesday's 5-2 defeat to Real Madrid as a line in the sand for the Reds, with Carlo Ancelotti's side inflicting them to the worst-ever home defeat in Europe.
The club are expected to make a number of additions to their squad before next season, particularly in midfield, with Klopp insisting his team "will make changes" in the summer.
"I don't say everything that people say around us is wrong, not at all, but most of the things are not right as well," he told reporters in his pre-Crystal Palace press conference on Friday.
"We know we have to improve, we know we have to change things, and we will. We cannot do that now, but it's already clear that we have to do something in the summer.
"But for now, we just have to go through this and fight back."
Later on in the press conference, Klopp went on to explain what he meant by "changes," and said the club may have to "adapt" in the future given the financial might of their competitors.
"The way this team is led not by splashing the money and then seeing whatever works out," he said.
"Our transfers always have to be on point. That makes it really tricky. We cannot make four transfers before we know who will leave the club and stuff like this.
"I don't know how often I have to say it, I knew it would be tricky, and that was one of the main reasons why I signed a new contract.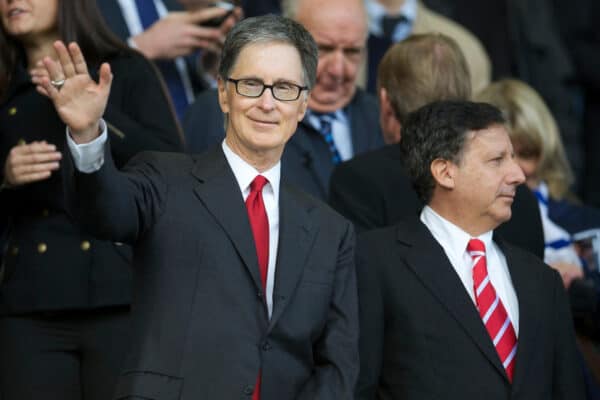 "Not because I'm that great, but imagine the same situation with another coach. Everybody would have said 'bring Klopp back'.
"Some of them want me out, that's fine, I can understand that, but it's about the club and stability.
"Last season was not the season for big changes. We played until the last moment, and if you want to change again, you cannot just bring in new players and then realise 'oh, nobody wants to leave'. It doesn't work like that.
"That's why it's not possible to start it early, because we had final after final, then we have a short break, a lot of injuries, and then the World Cup. As well as all the problems we knew we would have, this came on top.
"Now we're in it, and I know it's too long, for me it's too long, because I have to face all of you in this press conference. Believe me, I don't like to talk about it all the time, but I have to think about it all the time. That's the situation. I cannot change that the people are not happy.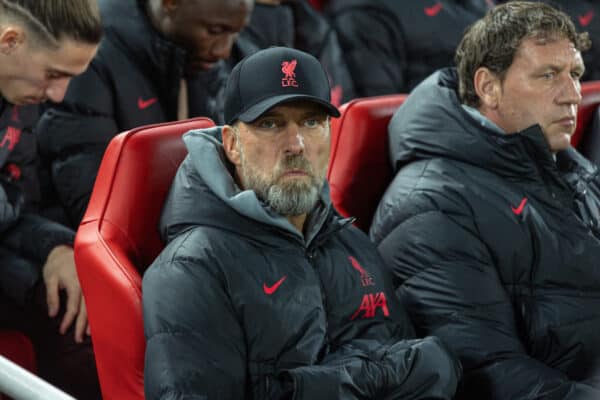 "We try to make the best out of this season, that's the idea, and stay as good of a person as you can in that period. The better you behave in a moment like this, the better the times will be after.
"Imagine if we wouldn't have learned from the bad times and our failures in life. We would not be the same people, so we have to learn from this as well and we will.
"But now we're in this heated atmosphere where we lose a game and it's 'everybody out', we win a game and it's 'give him a new contract'. I'm too old for that.
"We have to make our own plans and that's what we do, but based on the way this club is led. It's obviously different to other clubs.
"It worked out so far, we have to see if it will still work out or if we have to adapt, but that's something for us in the offices when we're not on the training pitches and for my conversations with the owners and all these kind of things."